Biggest Sophomore Busts in the NBA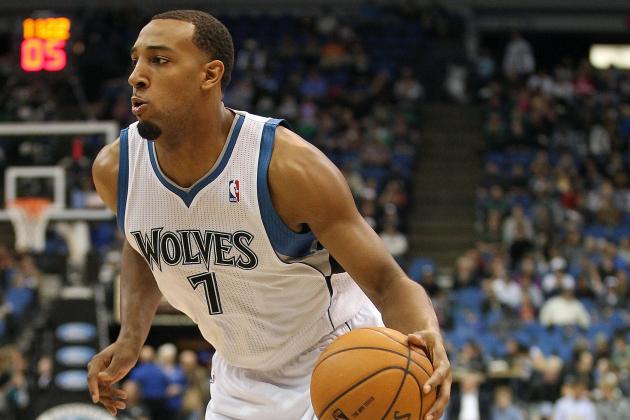 Jesse Johnson-US PRESSWIRE

When we mention the term "sophomore busts," we're talking about draft position value mixed with production, as well as second-year statistical drop-offs.
High draft picks are just too valuable to waste. A player selected second overall should be one of the premier building blocks of a franchise, not a middle-of-the-rotation reserve who's already being mentioned in trade talks.
There's also nothing more discouraging than seeing a promising rookie season followed by a sophomore slump. Nobody wants to have drafted the next flash in the pan.
Here are six sophomores who have either failed to produce numbers that correlate with their draft position or fallen off in their second year as a pro.
Begin Slideshow

»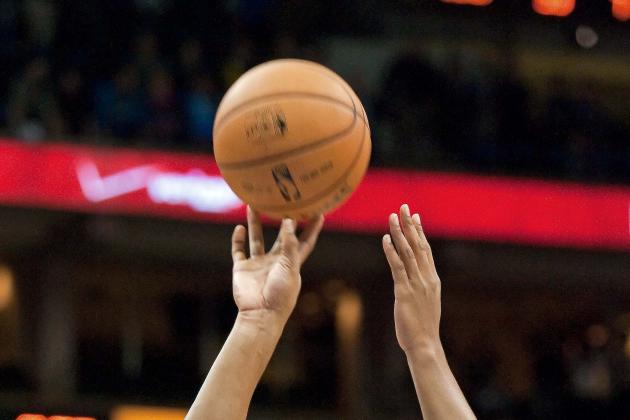 Greg Smith-US PRESSWIRE

The transition from collegian to pro has resulted in a worst-case scenario for Derrick Williams, who finds himself stuck between positions and clogged in a rotation.
Williams was a devastatingly dominant forward at Arizona. At 6'8'' with explosive athleticism, he was nearly unstoppable at and above the rim, and he made some spot-up jumpers to help add the prefix "combo" to his resume.
Unfortunately, those open 22-foot three-pointers are now contested long two-pointers, and the rim security shift has changed from Paul Blart to Vin Diesel.
As an undersized power forward who struggles to create open looks on the perimeter, Williams is your quintessential "tweener." He's shooting 37 percent from the floor so far, after shooting 41 percent last year.
A playoff team looking for athleticism will probably be in the market for Williams near the deadline, and Minnesota should be wise to listen to offers.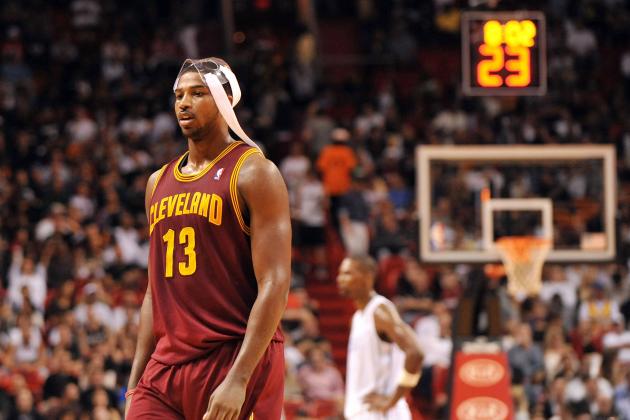 Steve Mitchell-US PRESSWIRE

Though an efficient player who hasn't necessarily performed poorly, Tristan Thompson is not producing fourth overall value.
With a long, 6'9'' frame in a basketball body, you can see why he generated attention. He has a soft touch at the rim and can get up and down the floor.
Having said that, he's overly limited for a top-five pick.
He averaged 2.5 blocks per game in his one year at Texas, a number that hasn't translated to the pro level. In 14 games so far, Thompson has only recorded six blocks in 30 minutes a night, a ridiculously underwhelming number when you consider his physical attributes and expected NBA purpose.
I will say his rebounding numbers are solid so far, but after a promising rookie season, Thompson has yet to turn the corner both offensively and defensively in his second year with the Cavaliers.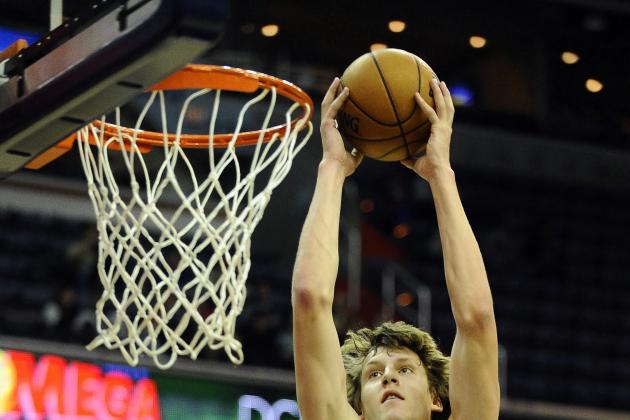 Brad Mills-US PRESSWIRE

This guy had a tremendous start to his career.
First, he proclaims Blake Griffin the "American Jan Vesely" before playing an NBA game.
Then, upon hearing his name called by David Stern just six picks deep, Vesely gives his girlfriend one of the most nauseatingly entertaining draft-day kisses, reminiscent of two lovers standing on the Titanic railing with their hair blowing in the wind.
Vesely averaged a whopping 4.7 points per game as a rookie, and his sophomore campaign hasn't been any better.
He scored a season-high seven points on opening night, and it's been all downhill from there.
We're still unsure of what his offensive services include, other than finishing dunks on the break. Consider Vesely a bust before turning 23 years old—a difficult label to earn.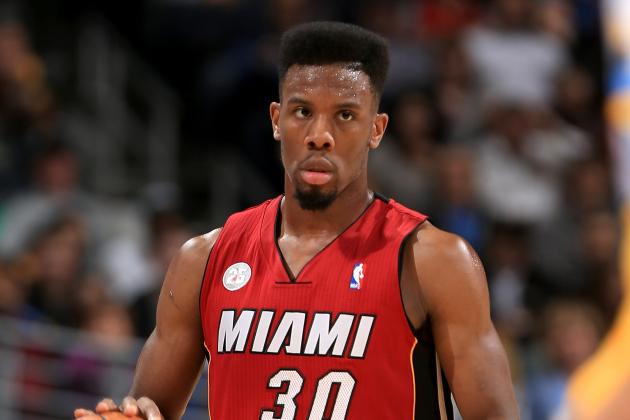 Doug Pensinger/Getty Images

Norris Cole looks good on the surface, but that's just not the case.
A scoring point guard in college, Cole has struggled to convert to being a pass-first facilitator in Miami.
The fact that he can't stretch the floor (23 percent from three this year, 27.6 percent last year) only diminishes his on-court value, making him strictly a fill-in ball-handler for when Mario Chalmers is winded and LeBron is off the ball.
Cole shot 39 percent from the floor as a rookie and has seen that number dip to 33 percent as a sophomore. He's turning the ball over nearly twice a game in only 18 minutes a night, which isn't a good look from a guy whose primary job is to protect the basketball and get it to the scorers.
Though a late first-round pick whose expectations should be limited, Cole has regressed as a sophomore.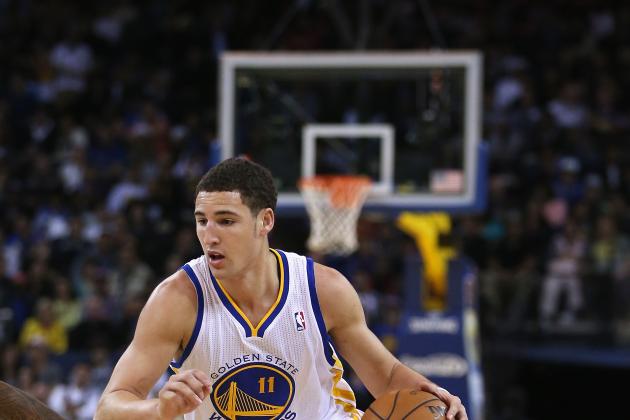 Ezra Shaw/Getty Images

I know, I know, Klay Thompson can flat-out ball.
But regardless of the 15 points he's scoring a night, 37 percent from the floor on nearly 15 shots a game is going to destroy the Warriors' offensive efficiency.
Thompson is averaging 9.3 misses per game, 4.3 of which are coming from behind the arc. That's too many wasted possessions on jump shots over a 34-minute span.
The scoring numbers will always be there because of his ability to heat up from outside, but without producing in any other facet of the game, he's quickly earning that one-dimensional label.
Low-percentage high scorers are generally most effective in limited roles off the bench, the way Kevin Martin has been used in Oklahoma City and Jamal Crawford has been used his whole career.
It's not a bad thing, it's just a step back in terms of expectations.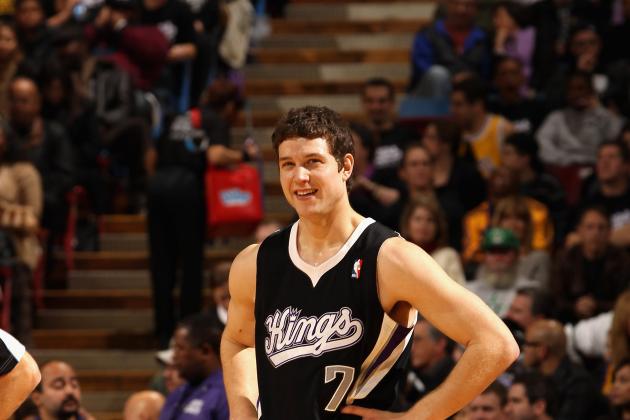 Ezra Shaw/Getty Images

As one of Jimmer Fredette's biggest supporters, I'm pretty confident that this just won't work out in Sacramento.
It's tough to call him a sophomore bust when he's only getting nine minutes a night, but if he's not a nightly contributor, then he's not producing 10th overall value.
I blame the Kings organization for drafting him, as they put Jimmer in a ridiculously tough spot to succeed when they had other needs to fill.
These first two years so far have really derailed Jimmer's career, which is bound to bounce back once his rookie contract expires or he's shipped somewhere else.
Someone will eventually need his ability to make shots and stretch the floor.