What We've Learned About the L.A. Clippers After the 1st Month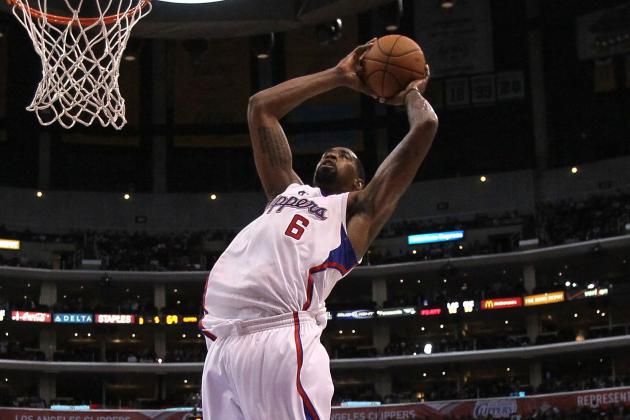 Stephen Dunn/Getty Images
DeAndre Jordan has been a revelation so far this season.
Quick, someone get Nate Silver on the phone and ask him if the sample size of the NBA season is large enough to draw conclusions yet! Oh, he's still celebrating going 50-for-50 in the election? Guess we'll have to proceed on our own then.
A month of basketball has brought forth a more solidified view of the Los Angeles Clippers. We've learned that the Clippers are good. Maybe even really good. But still far from perfect.
They're definitely not the same team they were a year ago—and not just because they swapped out half of last season's roster.
What else can we tell about the Clips 14 games into the 2012-13 season? Read on to find out.
Note: All statistics are as of November 25th.
Begin Slideshow

»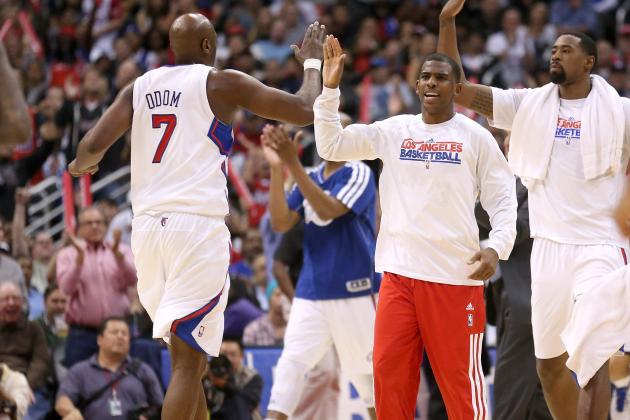 Stephen Dunn/Getty Images

One might even dare to say that the Clippers are the deepest team in the NBA.
The bench mob has been simply superb. The Clippers have the No. 4 scoring bench in the NBA so far, with the second unit accounting for 40 points per game.
What the bench has really provided is a spark. The Clippers' reserves can come in and swing the momentum completely around. They get after it on both ends and have a seemingly endless supply of high-intensity energy guys.
It appears that all of the offseason moves the Clippers made have paid off. The scariest part about L.A.'s depth is that Chauncey Billups and Grant Hill have yet to play a single minute thus far.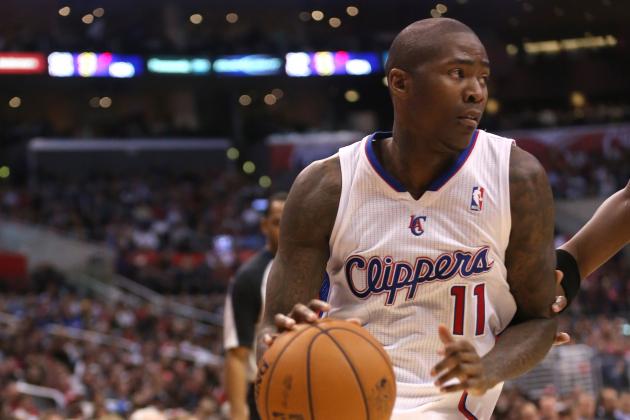 Stephen Dunn/Getty Images

The feather in the Clippers' cap thus far has been the resurgence of Jamal Crawford.
After an abysmal season in Portland, Crawford has come back with a vengeance this year. He's the only bench player in the NBA currently leading his team in scoring, and accounts for nearly half of the Clippers' 40 bench points.
Crawford is currently on pace to finish with career highs in true shooting percentage, offensive rating, win shares per 48 minutes and PER.
Oh, and he's doing this to dudes.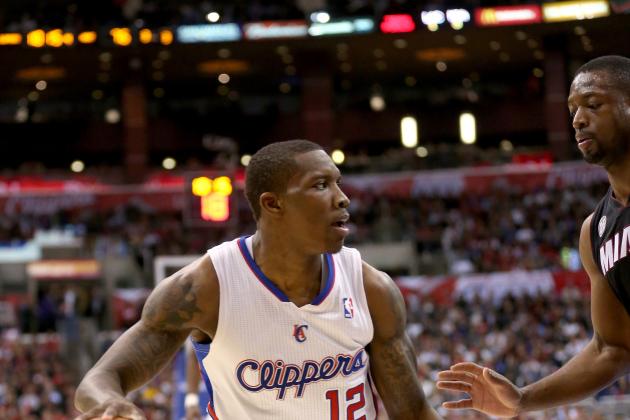 Stephen Dunn/Getty Images

The young guys just continue to develop.
DeAndre Jordan all of a sudden looks like a semi-polished post player, who can score by himself on the block every now and then. Even more importantly, he's matured on the defensive end. Jordan is blossoming into the elite rim-protector he always had the potential to become.
Meanwhile, Eric Bledsoe is a budding star. He just goes out there and does stuff. He scores, creates for others, causes turnovers, grabs huge rebounds in traffic, terrorizes opposing fast breaks with chase-down blocks, you name it.
Both Jordan and Bledsoe are on pace to shatter their career bests in just about every meaningful category across the board. Bledsoe's PER and win shares per 48 minutes are second on the team to only Chris Paul.
With contributions like that, L.A. looks to be in great shape, not just in the present, but also for the future.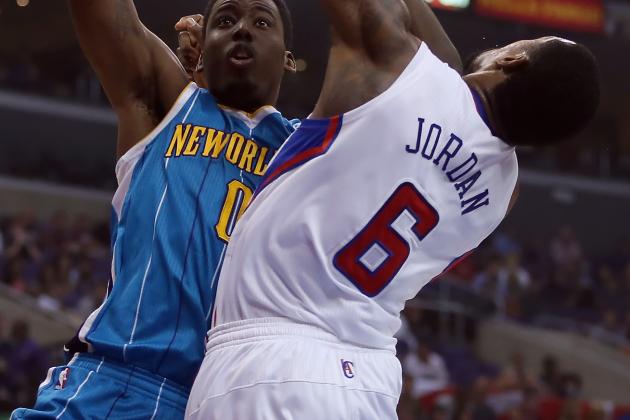 Jeff Gross/Getty Images

The biggest difference between last year's Clippers squad and this year's version has been the defense.
Whereas last year it was an issue, it's been a strength so far this season. Currently, the Clippers are fifth in the NBA in defensive efficiency, up from 18th in 2011-12.
The effort has improved, but so has the understanding. Blake Griffin and DeAndre Jordan have both gotten better at protecting the rim and playing help defense. Pick-and-rolls aren't hurting the Clips as much as they did last year.
In two games against the Spurs early on, the Clippers have held San Antonio—a team that averages 101 points per game—to a stingy 85.5 points per meeting. This is the same Spurs team that absolutely carved up the Clippers defense in a clinical display last postseason.
Defenses win championships, and the Clippers' improved defense might be good enough to get it done.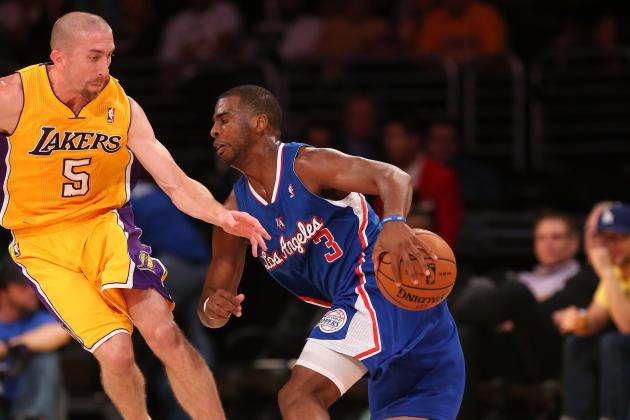 Stephen Dunn/Getty Images

Speaking of championships, the Clippers are definitely in contention for one in 2013. They have racked up one of the most impressive resumes of any NBA team this season, and it's led them to their perch atop the Pacific division.
So far this season, the Clippers have wins over the Spurs (twice, once in a rout), Grizzlies, Lakers, Heat (convincingly), Hawks and Bulls (in another blowout). They've endured a recent three-game slide, but those three games came in a rough four-day span that saw them travel long distances to play some good teams in Oklahoma City, Brooklyn and Atlanta.
Even with that 8-5 record heading into Monday night's action, Basketball-Reference still had the Clippers ranked second in the league according to its Simple Rating System.
They're among the top eight teams in the league in both offensive and defensive efficiency and haven't gotten a single minute out of Billups or Hill yet. Blake Griffin still isn't 100 percent healthy. Oh, and Chris Paul is still the best crunch-time player in the league.
Add it all up and the Clippers are legitimate contenders for the 2013 NBA title.