Seattle Mariners: 5 Free Agents M's Should Avoid at All Costs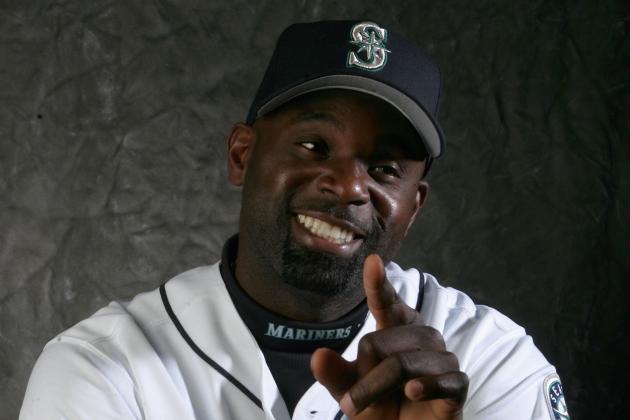 Stephen Dunn/Getty Images
Seattle signed Carl Everett in '06. He was released after 92 games.
MLB free agency is in full swing, and the Mariners have already made some moves, trading for shortstop Robert Andino and re-sigining pitcher Hisashi Iwakuma. Not to mention the long-awaited release of Chone Figgins.
Seattle's offensive struggles are well known, and there are several sluggers GM Jack Zduriencik will be courting.
The Ms' recent free-agent signing history is a bit concerning, and it's vital they don't repeat their previous mishaps (Figgins, Carl Everett, Brad Wilkerson).
Here are some players the Mariners should avoid at all costs this offseason.
Begin Slideshow

»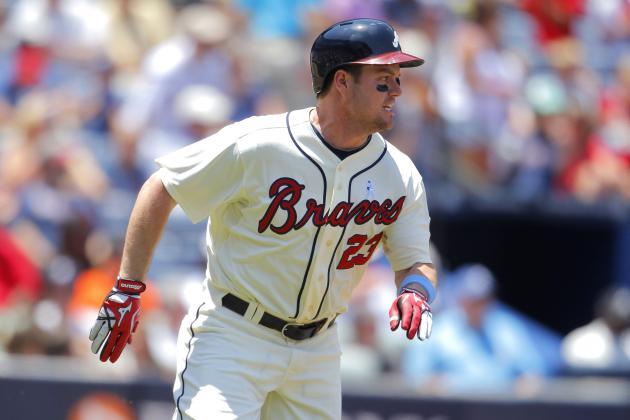 Todd Kirkland/Getty Images

Thirty-four-year-old Matt Diaz will be an affordable outfielder and solid contact hitter, but he's not at all what the Mariners are looking for.
Diaz has never hit more than 13 home runs in a season and is a sub-par fielder, never having a defensive WAR above 0.5.
With the departure of Ichiro last season and the trade sending Trayvon Robinson to Baltimore for Andino, one outfield spot remains up for grabs with Michael Saunders and Franklin Gutierrez locking down center field and one of the corner spots.
But Diaz is not the guy. Seattle would be better off with Michael Bourn, Nick Swisher, Shave Victorino or (wishfully) B.J. Upton.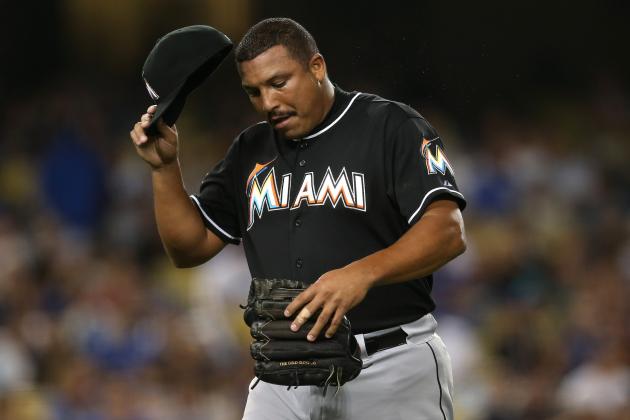 Stephen Dunn/Getty Images

I know he's a good hitter, but please, please Jack Z, do not bring Big Z to Seattle.
Lately, all Carlos Zambrano can be relied on for is a lot of walks and random blow-ups/relegations to the bullpen.
His WHIP has imploded from a career best 1.15 in 2005 to 1.50 in 2012. His walks per nine innings are at an all-time high and he isn't fanning 200 batters anymore, let alone 100.
Zambrano just played in the final year of a huge five-year, $91.5 million contract, and he'll most likely be overpaid again, hopefully not by the Mariners.
Perhaps they can figure out a way to get him for cheap and use him as a DH/pinch hitter.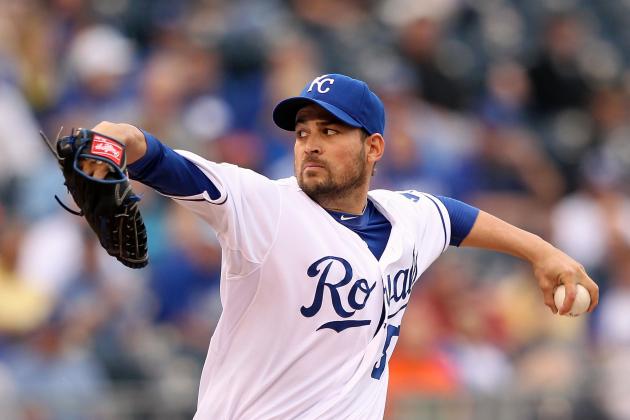 Jamie Squire/Getty Images

With lefty starter Jason Vargas in talks of being moved this offseason, Jonathan Sanchez would be a perfect southpaw replacement in the rotation, right?
Wrong.
But he threw a no-hitter!
He also had an ERA of 8.07 last season.
While neither of those statements are indicative of Sanchez's career, he's not the starting pitcher the Mariners need to pursue. He's been great in terms of strikeouts and doesn't give up a lot of long balls, but his career record is 39-55 and he gives up five walks per nine innings.
At this point, Sanchez is too big of a wild card and the M's can't risk spending starting-pitcher money on him. Seattle's rotation is pretty solid with King Felix, Vargas (for now), Iwakuma, Erasmo Ramirez and Blake Beavan, and they also have Danny Hultzen, James Paxton and Taijuan Walker waiting to get their chance.
If the Mariners choose to make starting pitching a priority, they might as well go after Zack Greinke. At a lower level, they could pursue Aaron Cook or Jeff Francis, two quality starters who've had the misfortune of pitching primarily at Coors Field.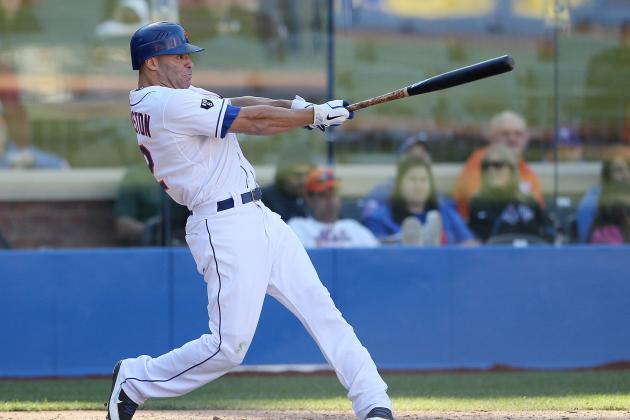 Alex Trautwig/Getty Images

I'm not sure why, but I've never been a big fan of this guy. It could be because he's wildly inconsistent. He's also been with four teams in nine years, which usually means he isn't good enough to stick around, or he has attitude and/or work ethic issues.
A couple positives about him: He's inexpensive. Hairston has never been paid more than $2.4 million in a season. He's also fairly versatile, having played at least 70 career games at each outfield spot and 87 at second base.
That being said, I don't think Hairston would fit in with the Mariners, and they should target other outfielders.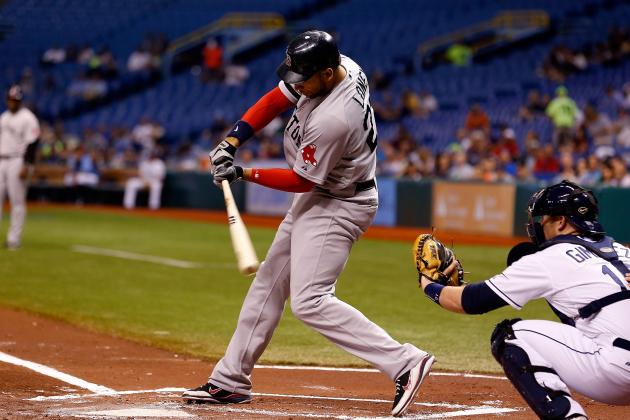 J. Meric/Getty Images

Remember James Loney? He finished sixth in Rookie of the Year voting in 2007, and ever since he's been a huge disappointment. His .331/.381/.538 breakout campaign was clearly a fluke. In the five years since, Loney hasn't hit above .289, and his 15 home run total in '07 is actually a career high.
He's 28, so there's time for him to rebound, but the Mariners can't afford to tender another average first baseman. (Richie Sexson, Russell Branyan, Casey Kotchman, Justin Smoak anyone?)
The Mariners should be looking for a first baseman just in case Smoak doesn't pan out, but Adam LaRoche and Mike Napoli are much better options.