2013 MLB Free Agents: Ranking the Top 15 Available Position Players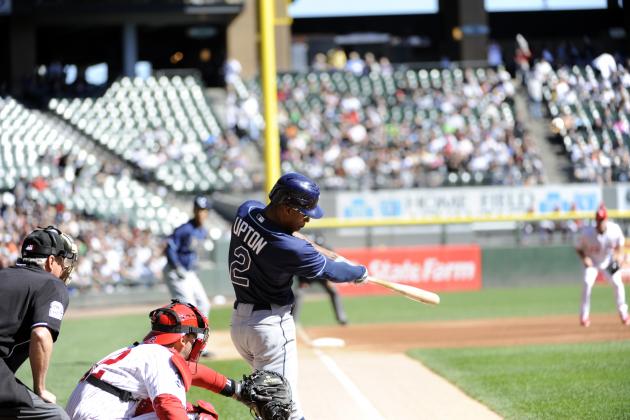 David Banks/Getty Images

Some of the top position players on the MLB free-agent market this offseason have already figured out where they will be playing next season. However, a number of free agents are still looking for their next contract.
Many of the top position players are still on the market, and there is significant interest in these players. Teams will continue to negotiate, and some could sign very soon.
This is the latest ranking of the top 15 position players that are still available on the market. There are a number of outfielders looking for new deals, and once two or three sign, the rest should begin to fall into place.
Begin Slideshow

»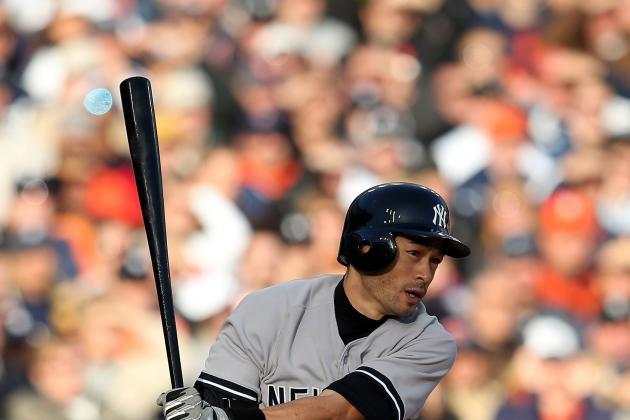 Jonathan Daniel/Getty Images

The 2011 season was the first year in which Ichiro Suzuki did not put up a batting average of at least .300, and his struggles continued into the start of the 2012 season. But things began to turn around for Ichiro once he was traded to the New York Yankees.
Ichiro hit .322 during the 67 games that he played in New York. While Ichiro may be 39 years old, he has certainly shown that he still has gas left in the tank and that he will be a solid leadoff hitter for whatever team signs him.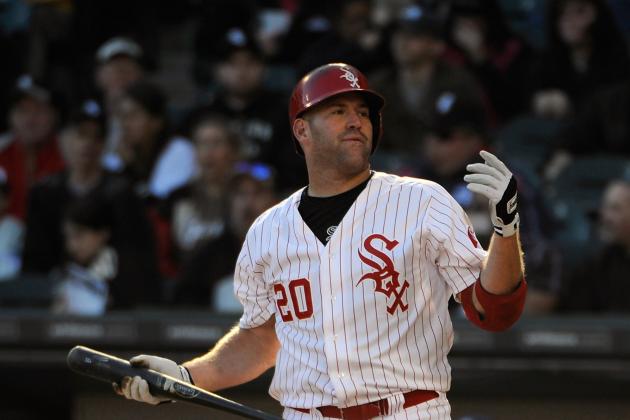 David Banks/Getty Images

Kevin Youkilis has seen his production steadily decline over the past two seasons. Even with his struggles, Youkilis will still be in demand on the free-agent market this year.
With a weak third-base free-agent class, Youkilis is the premier option for teams looking to upgrade at that position. If Youkilis can once again be a .300 hitter, then he will be a great signing.
Elsa/Getty Images

Russell Martin has found his power stroke over the past few seasons, but his batting average has continued to drop during that same time. Martin is also as solid defensively as ever.
There are a number of teams that could go after Martin this winter, with the New York Yankees, Texas Rangers and Seattle Mariners amongst the candidates to sign him (h/t Ken Rosenthal of FOX Sports).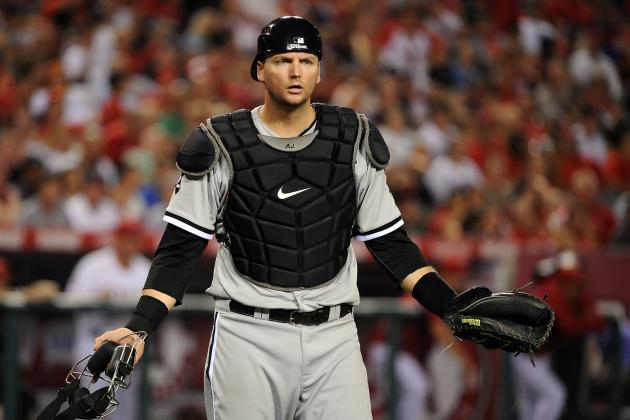 Lisa Blumenfeld/Getty Images

For the past eight years, A.J. Pierzynski has been an integral part of the Chicago White Sox organization. However, it appears as if the two sides will split this year as Pierzynski looks for a new deal on the free-agent market.
The 35-year-old catcher picked up his first Silver Slugger award this past season, and he has always been an above-average producer at the plate. With a number of teams looking for a new starting catcher, Pierzynski should not have an issue getting a deal this winter.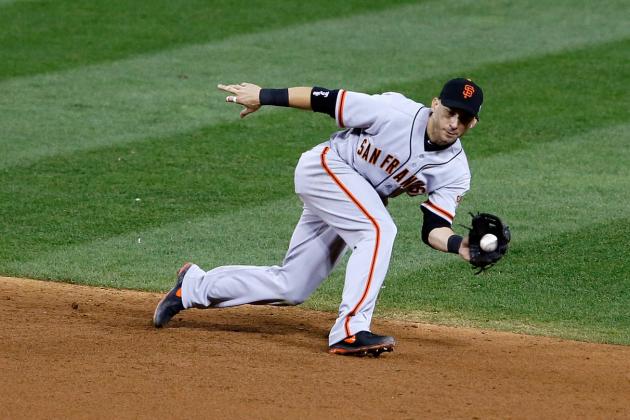 Kevin C. Cox/Getty Images

One of the key players in the San Francisco Giants' success this season was Marco Scutaro. He was acquired in the middle of the season from the Colorado Rockies, and Scutaro put up great numbers for them.
Scutaro caught fire with the Giants and hit .362 in the 61 games that he played in San Francisco. The Giants won the World Series in part because of Scutaro's production.
With his postseason experience and ability to produce, Scutaro will be a valuable commodity this winter.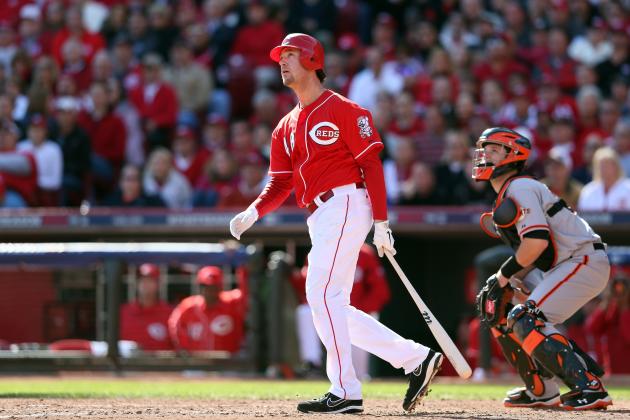 Andy Lyons/Getty Images

When he was with the St. Louis Cardinals in the late 2000s, Ryan Ludwick had a breakout year as a slugging outfielder. After that season, his production levels dropped.
Ludwick showed off his talents once again in 2012 with the Cincinnati Reds. After hitting .275 with 26 home runs, Ludwick has demonstrated that he can be an everyday outfielder for a playoff team.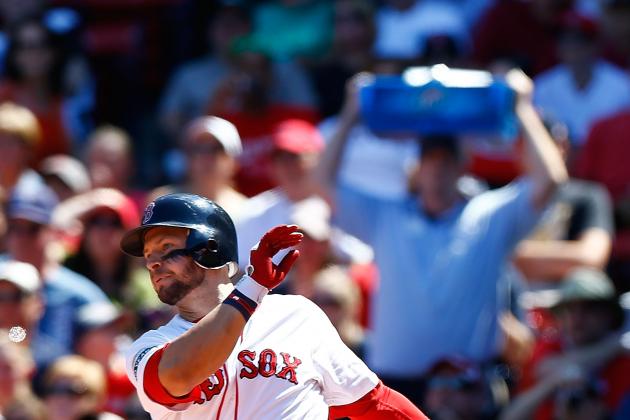 Jared Wickerham/Getty Images

There was not much that went right for the Boston Red Sox in 2012, but Cody Ross was able to put up great numbers last year. Ross batted .267 and slugged 22 home runs.
Ross is in the second tier of outfielders that are available this winter, but he is still a player that could make a big impact in 2013. The team that signs Ross can expect a decent average from him, but his level of run production will be much more difficult to predict.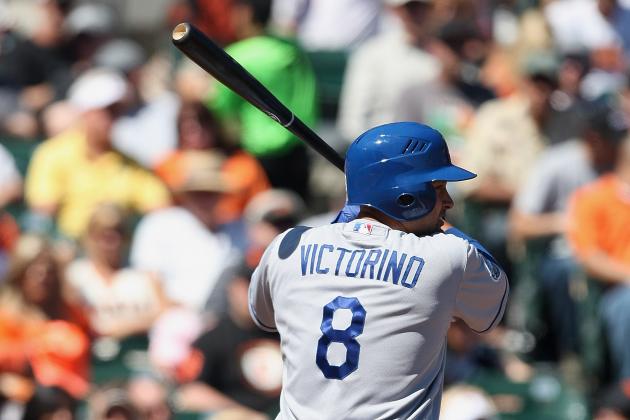 Tony Medina/Getty Images

Shane Victorino's power, speed and defensive abilities make him a great fit in any team's outfield. Not only can Victorino act as a table setter, but he saves runs with his performance in the outfield.
Over the past four seasons, Victorino has averaged 12 triples, 14 home runs and 29 stolen bases. Victorino will be 32 during the 2013 season, but he should still have at least a few good years left in him.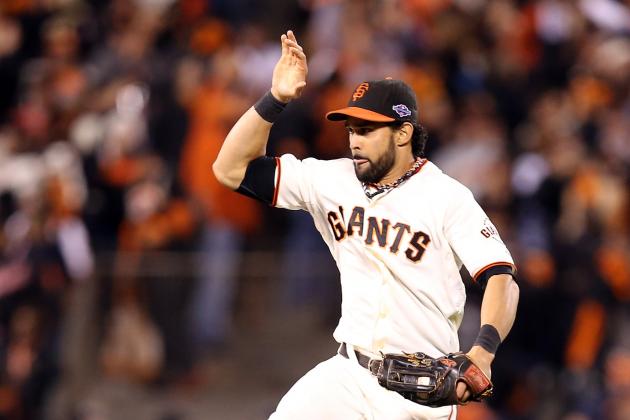 Christian Petersen/Getty Images

A change of scenario helped Angel Pagan get back on track in 2012. He had a solid season with the New York Mets in 2010, but he struggled the following year. After being dealt to the San Francisco Giants, Pagan put up a .288/.338/.440 line with 15 triples and 29 stolen bases.
Advanced metrics will benefit Pagan this winter, as he put up a 4.8 WAR season (h/t Fangraphs). Pagan will get a big raise from the $4.85 million that he made last season.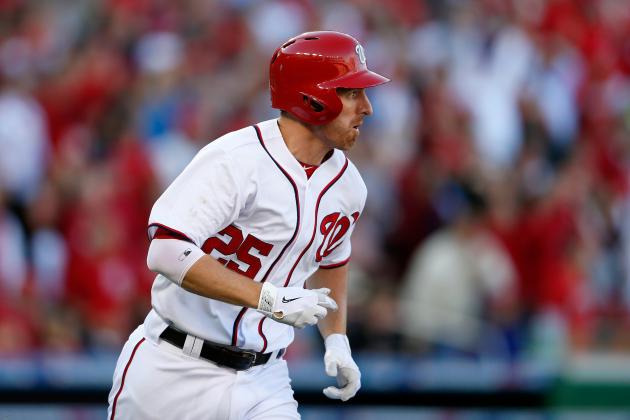 Rob Carr/Getty Images

One of the key reasons that the Washington Nationals were able to finish the 2012 season with the best record in baseball was because of the production of Adam LaRoche.
After coming back from a torn labrum that caused him to miss most of the 2011 season, LaRoche was a National League MVP candidate and drove in 100 runs for the Nationals. While Washington wants to retain LaRoche, it is uncertain if the two sides will be able to reach a deal (h/t Amanda Comak of The Washington Times).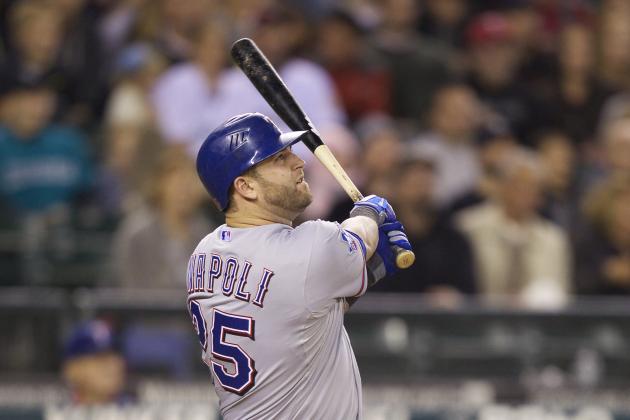 Stephen Brashear/Getty Images

Consistency is very important for a slugger that is seeking a long-term deal. While Mike Napoli has proven that he can hit for power during the past four seasons, his batting average has fluctuated significantly.
Napoli is looking for a four-year contract, according to Peter Abraham of the Boston Globe, and he is willing to play either first base or catcher. It seems likely that Napoli has more value as a catcher, however, because he outproduces other hitters at that position while he is closer to average offensively as a first baseman.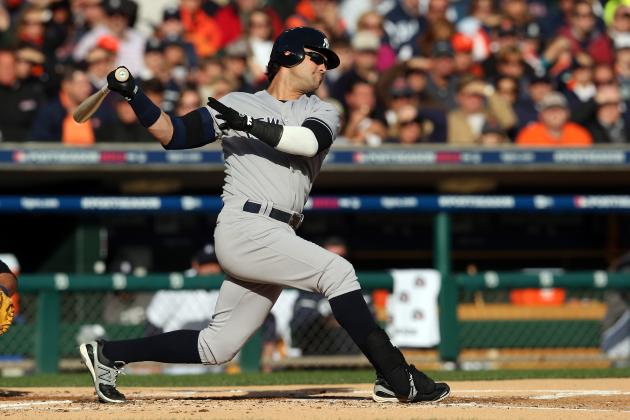 Jonathan Daniel/Getty Images

Nick Swisher is one of the top-tier outfielders available this winter. He is an incredibly consistent producer that fits in perfectly in the middle of any team's lineup.
Swisher has been good for 20 home runs and 70 RBI in all but one season of his career. Because of this, he has some crazy contact demands (h/t Jon Heyman of CBS Sports). Wanting "Jayson Werth money" could cause Swisher to linger on the free-agent market for a while as other outfielders sign.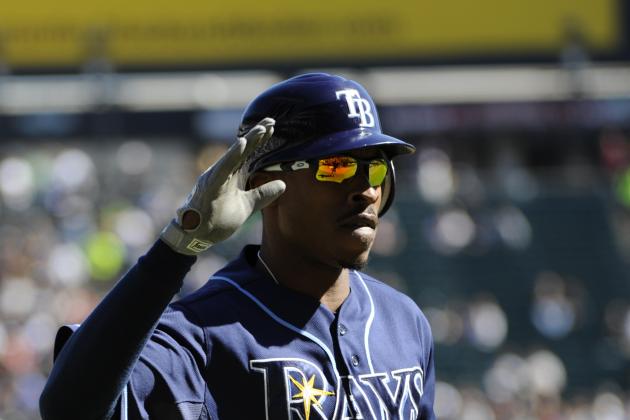 David Banks/Getty Images

B.J. Upton has already produced three 20/20 seasons during his career, and he has the potential to put up at least one 30/30 year as he enters his prime.
Upton could be the first of the top free-agent position players to sign this winter, according to Jim Bowden of ESPN. Once Upton signs, the markets for Michael Bourn and Josh Hamilton will become much clearer.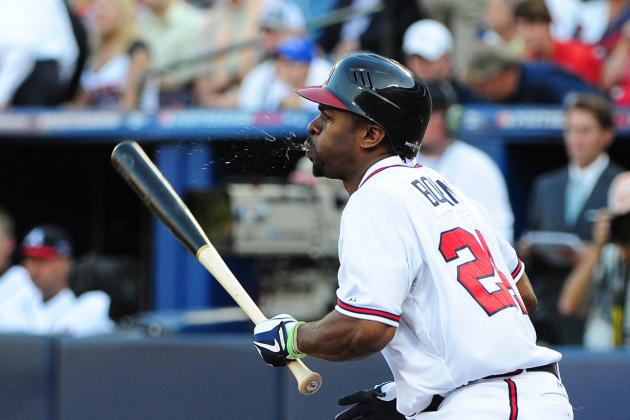 Scott Cunningham/Getty Images

A Gold Glove center fielder and a two-time All-Star, Michael Bourn will be a popular commodity on the free-agent market. As one of the top players available, Bourn could turn a team from a playoff contender into a World Series favorite.
Bourn's speed makes a major difference at the top of a team's lineup. In three of the past four seasons, Bourn has led the National League in stolen bases. The number of additional runs he has added to his team's lineup are very valuable.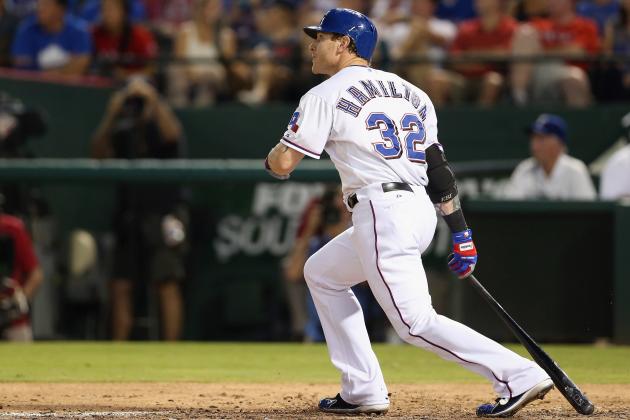 Ronald Martinez/Getty Images

Even with Josh Hamilton's injury problems and his well-documented off-the-field issues, he is still the top position player and arguably the top overall player on the free-agent market this winter (h/t Tim McMahon and Richard Durrett of ESPN Dallas).
Hamilton is the type of game-changer that can propel a team to the next level. The five-time All-Star and 2010 American League MVP has a number of suitors. Coming off a season in which he hit 43 home runs and drove in 128, Hamilton has earned the right to ask for a mega-deal this offseason.