Daniel Bryan, Ziggler: The 9 Wrestlers Most Likely to Main-Event a WrestleMania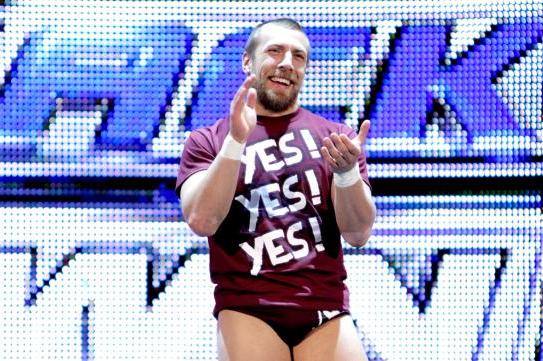 photo from photo from wwedvdnews.com
In the history of WrestleMania, only 31 men have been in the main event of the show.
Of those 31, only 11 have been in the main event more than once. It's an incredibly prestigious and rare achievement to be chosen to close out the biggest show of the year.
Some of the biggest names of all time (Ric Flair, Dusty Rhodes, Mr. Perfect) never experienced the feeling of closing out Mania.
Trying to predict who will be competing in this coveted spot is more guesswork than anything. At this point, John Cena is probably the only safe bet at getting another shot.
Triple H, Shawn Michaels, and Undertaker may never headline another show. Special attractions like The Rock or Brock Lesnar may not do it again either.
Perhaps even more frustrating for wrestlers is that a celebrity (like Mr. T and Lawrence Taylor) may pop in and take their spot as well.
So who on the current roster has a chance to main event a WrestleMania for the first time? Who has what it takes to have send the crowd home happy at the granddaddy of them all?
This list takes a look at the nine most likely wrestlers who have never main-evented a WrestleMania to eventually get their shot.
Begin Slideshow

»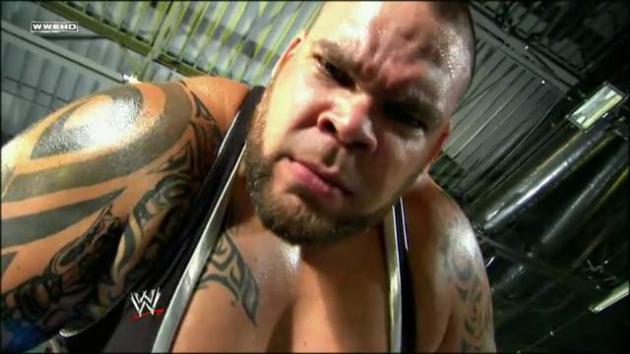 photo from onlineworldofwrestling.com
Brodus Clay as The Funkasauras has a zero percent chance of main-eventing a WrestleMania.
Brodus Clay as a monster heel who destroys all of his opponents has somewhat of a chance.
Yes, WWE fooled us all. We thought Clay was going to be the dominant heel that his vignettes suggested.
Instead, we got a man who dances and occasionally says "my bad."
I'll even give WWE credit, it was fun for a few weeks, but then they ran that thing into the ground.
Hopefully, Vince has had his fill of the gimmick, and is ready for a change. With The Big Show and Mark Henry nearing the end of their careers, WWE could use another monster heel to step up.
At this point, Clay isn't very good in the ring, but he cut some pretty good promos in his NXT days. Besides, as an unstoppable heel, he wouldn't need to be the best in-ring performer, he just needs to be a convincing threat to their top babyface.
If you think it's unlikely, keep in mind that WrestleMania II and III were built around the story of a hero slaying the dragon. And while Clay seems a long way from the main event, it wasn't until Mark Henry was nearly 40 did he really start to catch on.
Clay has a lot of time to still prove himself (he's currently 32), and due to his size he may have a better chance at a Mania main event than Cody Rhodes or Damien Sandow does.
Now we'll just have to wait and see if WWE will ever give him a chance to be taken seriously again.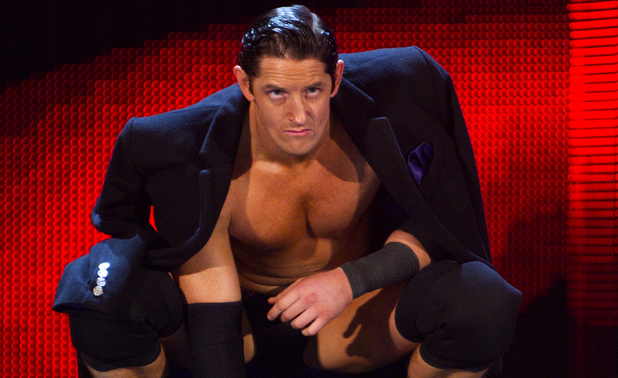 photo from digitalspy.com
Wade Barrett already has main event experience; he just needs WWE to get behind him again.
Ever since The Nexus ended, Barrett has been relegated to the midcard. In one of WWE's more baffling moves, they haven't put him back in a top spot.
Very few wrestlers on the roster seem to have the poise or confidence that Barrett possesses, but he still can't catch a break.
After some time away from injury, WWE began to run a vignette of his bare-knuckle brawling abilities. There were hopes of a big run, but he's currently feuding over the Intercontinental title again.
Still, he has the size and the look of a star, he just needs some good story lines… and maybe a better finisher to help him out.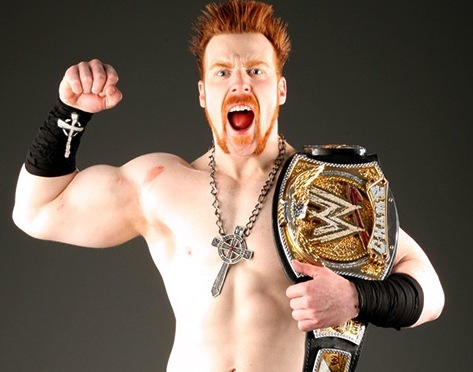 photo from justpressstart.com
While Sheamus is pushed as one of the top three babyfaces in the company, his popularity may have already peaked.
Even Steve Austin has pointed out that Sheamus just isn't quite there yet. Something seems to be missing. And as he's closing in on 35, he may only have a few years left to find out whatever that is.
As a babyface, Sheamus can come off as a second-rate John Cena.
He's often too unstoppable, and often plays a goofball when he should be serious. It can be hard to get behind the character when he's cracking such lousy jokes. He's also not quite at the level of Cena in the ring.
But what may take Sheamus to the top is another heel turn.
He showed a lot of potential in his earlier runs, and captured the WWE title on multiple occasions. While his last couple WrestleMania matches felt like afterthoughts (even though one was for the World Heavyweight Title), his highest profile Mania match so far was as a heel against his buddy Triple H.
Perhaps another turn to the darkside can help him really find his character. Engaging in a feud with a fresh babyface could take him to that next level.
If not, Sheamus may just have to settle for a career of mid-card WrestleMania matches, and instead sit back and enjoy a pint during the main event.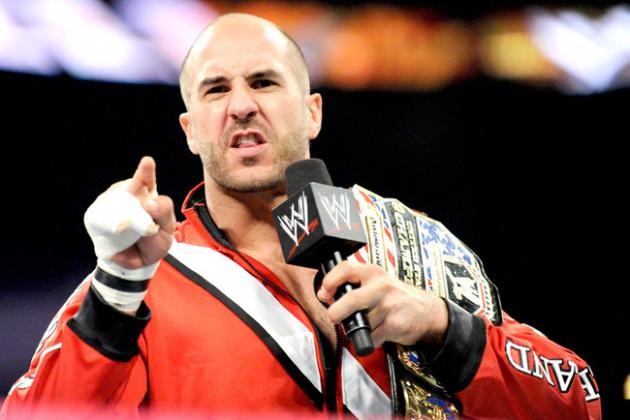 photo from wwe.com
Cesaro's current gimmick is another WWE gimmick that has little hope of moving up the card.
In 2012, it's just not very interesting to see a European man insult American culture.
I get it, our children are overweight, but I'm not going to fight you over it!
We've seen it a million times before. It's time to move on.
Hopefully, WWE will come to their senses soon, and realize that it's the gimmick and not the man who isn't working out.
While his matches aren't amazing, they're pretty good, and he has plenty of years left to perfect the WWE style. His moveset is unique compared to the rest of the roster, and he possess a lot of power.
With enough time, a gimmick overhaul and some credible wins, Cesaro could be a big player in WWE.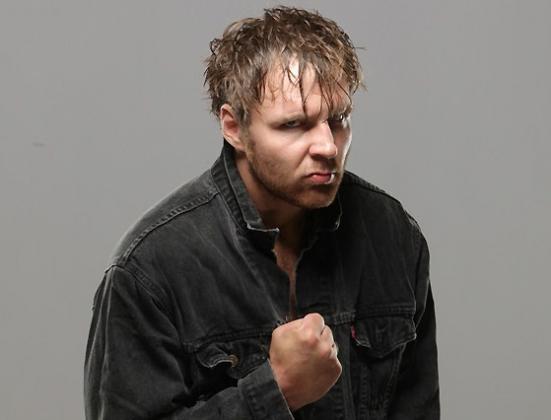 photo from theoshow.blogspot.com
Ambrose's mic skills have been compared to Roddy Piper, which can only be considered a very good thing.
It's still way too early to predict what will become of Ambrose's career, but if he continues to improve on his already superb promo ability, then the sky is the limit.
Physically though, Ambrose isn't much to look at.
He's a fairly impressive 6'4, but he's still kind of plain looking, and not the type that makes you "turn your head in an airport" that McMahon seems to love.
What he has working in his favor though, is his youth.
He's been wrestling for over eight years, but he's still only 26. This should give him plenty of time to create a compelling character. The confidence he's shown on WWE TV already is light years ahead of the average rookie.
A lot of net fans have high hopes for Dean Ambrose, and WWE has come through big time recently with some of their other favorites like CM Punk and Daniel Bryan.
If Ambrose lives up to the hype, he could definitely have a WrestleMania main event or two in his future.
photo from kayfabenews.com
How far can WWE take this act?
That's the question they must be asking themselves right now.
Ryback's push stopped just short of winning the WWE title, as he lost in consecutive pay-per-view main events.
The comparisons to Goldberg were inevitable, but at least the chants have been quieting down lately.
So far though, his push seems mixed. Some crowds seem largely apathetic to him and almost need to be forced into chanting "feed me more", while other crowds take to immediately.
If Ryback does main-event a WrestleMania, expect it to happen within the next three years.
One dimensional, gigantically muscular men don't seem to have a long shelf life in wrestling (Goldberg, The Ultimate Warrior) and his odd promo style may limit him reaching mass appeal.
Still, if he continues to grow in popularity, we may again see a WrestleMania VI Hogan vs. Warrior type match where he has the torch passed to him by John Cena.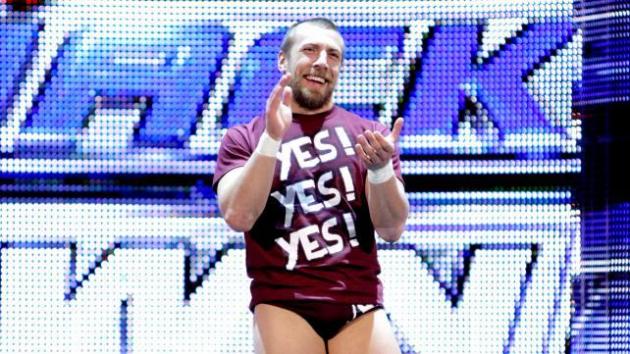 photo from wwedvdnews.com
Will Daniel Bryan become a legitimate WWE main-eventer? All signs point to "yes".
Will he ever main-event a WrestleMania? Well, maybe.
The biggest (smallest?) thing working against Bryan is his size. At 5'10, he's actually shorter than Shawn Michaels and Chris Jericho.
Next to Mr. T, he would be the smallest man to ever be in the main event of WrestleMania.
What Bryan lacks in size though, he makes up for in personality.
Over the past year, Bryan has arguably become the most entertaining character in all of WWE. He's also a great worker, and can pull a good match out of just about anyone.
Lately though, WWE seems to have him taking a lot of pinfalls. The company would also be wise to end his team with Kane before it's too late, and he's permanently labeled a comedy figure.
At 31, Bryan also has a lot of years left in him. What he needs is the right face turn to take him to the top of the company.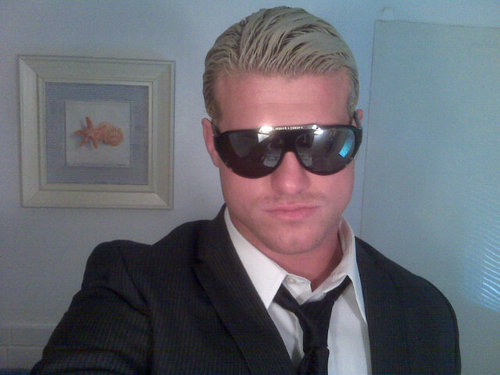 photo from wrestlingnewsworld.com
Ziggler's stock in WWE seems to really be on the rise lately.
After winning Money-in-the-Bank, Ziggler was inexplicably pushed back into the midcard. He was jobbing weekly to guys like Sheamus and Orton, and was rarely involved in a meaningful program.
Now, he's feuding with John Cena and is doing the best mic work of his career.
While a clean win against Cena is highly doubtful, just facing off against him could propel him to the next level.
He still has his briefcase too, which means a run with the World Heavyweight Championship could come at any time.
If Ziggler continues to perfect his character, he could be a top heel or face for the company for years.
Unlike some others on this list, he already has the athleticism to put on a classic match. WWE wouldn't have to worry about ending their biggest show of the year ending on a downer if he's involved.
Time will tell if The Showoff will someday be able to showoff those skills in a WrestleMania main event.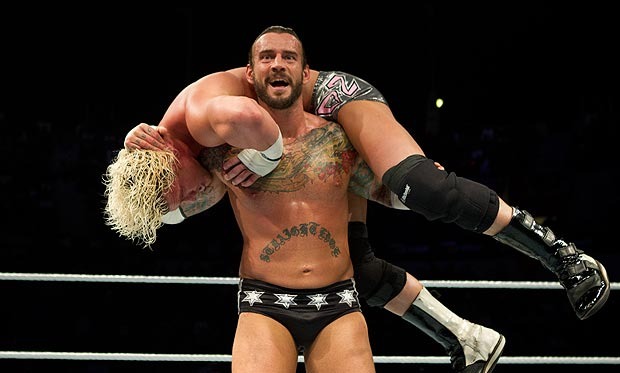 photo from thesun.co.uk
Punk is the most obvious choice to eventually main-event a WrestleMania.
He's held the WWE Title for over a year, and seems destined to feud with The Rock.
If WWE plays the feud out right, it could give Punk some more mainstream exposure, helping him to get that big Mania match.
Next to John Cena, he's the most important wrestler in all of WWE right now.
While Punk held the WWE title at WrestleMania 28, his match was a distant third in being promoted for the show.
Depending on who John Cena is facing this year (possibly The Rock), or unless The Undertaker has a huge opponent in mind, this could be Punk's year.
If not, he should still be in the running for the next few years whether he's a face or a heel.
Unless CM Punk suffers an injury or for some reason decides to retire early, there's no reason he shouldn't get his chance to main event a WrestleMania.