What Happened to Antonio Gates?
Use your ← → (arrow) keys to browse more stories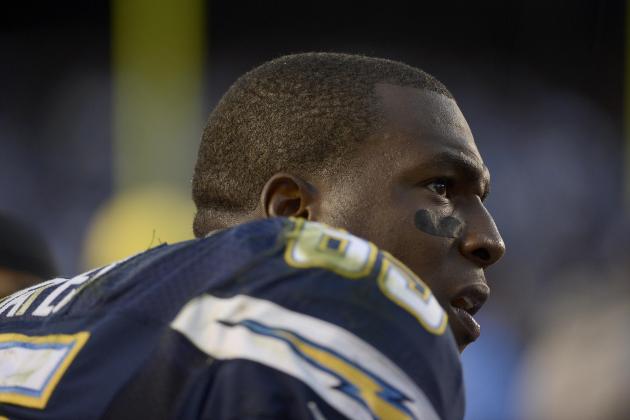 Donald Miralle/Getty Images

Who pulled off the greater disappearing act on Sunday, Antonio Gates when the Chargers had the ball, or San Diego's defense when it coughed up the victory on 4th-and-29? Philip Rivers targeted Gates only twice in the contest, which went deep into overtime. Gates, who said his foot ailments are behind him, has only two catches in each of the last two games...