WWE Raw Live Results, Coverage and Analysis for Nov. 26, 2012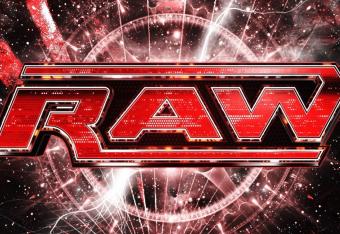 wwe-wallpapers.com

Welcome, fellow wrestling fans, to the Bleacher Report live coverage for Monday Night Raw on November 26, 2012.
Tonight's show is sure to be interesting as Michael Cole is set to talk to the three NXT superstars who have been making trouble in WWE lately.
How Ryback will react, and where CM Punk and Paul Heyman fit into all this, is yet to be seen.
We should also get some more progression on the AJ/Cena/Vickie storyline tonight, although the feeling from many fans seems to be that they would rather see it end than progress.
With WWE prepping for TLC next month there is a chance one or more matches for the event could be added tonight.
If the last couple weeks have been any indication then we are in store for at least one surprise tonight so make sure to bookmark this page and check back at the start of the show for live coverage of Monday Night Raw.
Follow me on Twitter @BR_Doctor
The Soup Salutes WWE is on. Time to laugh.
Tonight's show was very hit or miss. There were some great matches but many of the non-wrestling segments fell a little flat for me.
The nice thing about the show was seeing so many uncommon matches.
I would like t apologize again to anyone who had issues with the comments section tonight. I am sure next week we will have no issues.
Thanks for joining me tonight for the Raw live blog here on Bleacher Report.
All three members of the Shield attack Kane after the match and Punk leaves. Daniel Bryan comes out to try and make the save but the three men turn to him and beat him down to.
Ryback's music hits and the crowd pops. Punk escapes through the crowd as Ryback runs to the ring. HE gets the better of the three men.
He powerbombs Ambrose and hits Reigns and Rollins with clotheslines. Punk comes back in and Ryback gets him up for a powerbomb but Reigns hits him with a spear.
The three men pick Ryback up and hit the triple powerbomb to him in the center of the ring.
Punk looks at the three with a look of shock on his face. As the Shield leaves through the crowd Punk stands over Ryback with his title held high.
The show ends with Cole asking if they are indeed their own team or working for Punk.
Punk vs. Kane Part 2
After the break we see Punk in control of Kane. He grabs Kane's leg and wraps it up to keep him grounded.
Kane fights up and Punk rolls out of the ring holding his knee. Kane follows him around the ring and Punk drapes Kane's neck over the top rope.
Punk is still able to hit a suicide dive to Kane and th ref starts counting them out. Punk is up first and he limps over to Kane and rolls him in the ring.
Punk hits the running high knee in the corner and he backs up for another. He hits the second high knee to Kane and goes back for a third.
As he goes for it Kane comes out of the corner with an uppercut. Kane puts Punk in the corner and hits a big clothesline and a sidewalk slam for a two count.
Kane hits the flying clothesline but when he goes for the Chokeslam Punk reverses it into a neckbreaker for a near fall.
Punk turns around after consulting with Heyman and Kane hits the Chokeslam. Heyman pulls Punk's foot onto the rope to break the fall but the ref didn't see it.
Kane calls for the Tombstone. He picks up Punk and Kane catches sight of Roman Reigns in the crowd allowing Punk to get out.
Punk ends up lifting Kane up for the GTS and he gets the pin and the win.
Winner: CM Punk
Kane vs. CM Punk Part 1
Punk makes his way to the ring with Paul Heyman. ITS CLOBBERIN TIME. King and Cole mention how CM Punk was in the Thanksgiving parade in Chicago and on the Talking Dead on AMC.
The bell rings and the two circle each other before locking up. Kane backs Punk into the corner but Punk reverses it and hits a chop which has no effect on Kane.
Punk tries a few more and Kane gets pissed and puts Punk in the corner to beat him down. The ref backs him off for a second but Kane goes right back on the attack.
Punk hits some kicks and locks in a front facelock before Kane lifts him up and drops hi over the top rope before we head to an early commercial.
Kane's music and pyro hit after the video and it looks like it is time for the main event.
Cole shows us his interview with the NXT Three again when we come back. They are really heavy on the recaps tonight.
Backstage we see Josh Matthews go up to Paul Heyman and he asks how he feels about Punk facing Kane.
Heyman gives another classic Heyman interview putting Punk over.
Showing him holding the title to his chest outside of Punk's dressing room was a little odd.
Zack Ryder vs. Damien Sandow
Cole rips Justin Roberts for being late on Ryder's intro.
The bell rings and they lock up with Ryder backing Sandow into the corner. Sandow yells at the ref to make Ryder back off.
I love when he does that.
Sandow locks in a headlock and then hits a shoulder block. Ryder gets back up and sends Sandow out of the ring.
When Ryder follows Sandow takes advantage with a headbutt to the gut of Ryder.
Sandow steps it up with some stomps to Sandow followed by a hard elbow to the body of Ryder.
Sandow hits knees to the ribs of Ryder for a near fall. He locks Ryder in a headlock to keep him grounded.
Sandow hits the side Russian legsweep and the elbow of disdain for another two count. Lawler and Cole discuss Latin as Ryder tries to come back with an elbow to Sandow's face.
Ryder gets up a pair of knees in the corner and follows up with a dropkick. Ryder sets up for the Broski Boot and Sandow rolls out of the ring.
After rolling Sandow back in the ring Ryder climbs to the top only to get crotched on the top rope. Sandow grabs him and hits hi neckbreaker finisher for the pin and the win.
Winner: Damien Sandow
Decent match. Both guys missed a step here or there but overall it was better than one or two of the other matches we have seen.
Damien Sandow comes out and gives a promo on the stage. He talks about how his sole purpose is to rescue all of us from our own ignorance.
Zack Ryder comes out to face Sandow in the next match.
Big Show decides to show how strong he is by ripping the steel chair in half, which he kind of bungles.
Cesaro vs. Sheamus Part 2
After the break we see Cesaro in control of Sheamus with a waist lock. Sheamus tries to fight up but Cesaro hits a big uppercut.
The two start trading shots in the middle of the ring and Sheamus takes back control with a running axe handle.
Cesaro runs down Sheamus with a clothesline for a two count.
Holy Cow! Cesaro picks up Sheamus like it is nothing and holds him for a moment before throwing him for a two count. That was impressive.
Cesaro wraps up Sheamus in the ropes and hits a bunch of uppercuts but Sheamus escapes and drapes Cesaro over the rope for the Irish Hand Grenades.
Sheamus launches himself with a battering ram and then he hits the Irish Curse backbreaker for another two count.
Sheamus tries to lock in the Cloverleaf but Cesaro makes it to the ropes. Cesaro picks up Sheamus for an inverted Firemans Carry slam for a two count.
This match is awesome. We are watching a future World title feud right now.
Sheamus gets in a few kicks to the gut and then he leaps off the top rope right into the nastiest uppercut I have ever seen from Cesaro.
Cesaro picks up Sheamus for the Neutralizer but Sheamus back drops him.
Sheamus hits the Brogue Kick and sends Cesaro out of the ring and the ref starts the count.
When the ref gets to six Big Show's music comes out. The ref counts out Cesaro and Big Show turns back around and goes to walk away.
Winner: Sheamus
Sheamus gets on the mic and says Show better intend on using that chair if he is going to carry it around. Sheamus says he will retire Big Show at TLC.
Sheamus vs. Antonio Cesaro Part 1
The bell rings and they lock up. The two try and push each other around the ring and Cesaro takes Sheamus down with a shoulder block.
Sheamus is right back up and he knocks down Cesaro with his own shoulder block. Sheamus grabs Cesaro by the head and takes him down with a headlock takedown.
Cesaro backs Sheamus into the corner but Sheamus quickly fights out. The two trade hard shots until Sheamus comes out of the corner with a hard right to take down Cesaro.
Sheamus hits a suplex to the US champion for a near fall. Cesaro gets back up and hits a headbutt to Sheamus but it doesn't stop the Irishman.
Sheamus drops Cesaro over the top rope back first and Cesaro snaps back into the ring face-first. Sheamus pulls him out of the ring and runs him into the barricade.
Sheamus walks up the steps and Cesaro takes his feet out from under him and drops Sheamus on the steps right as we head to a break.
Sheamus is on his way out after the commercial for his match against Antonio Cesaro.
The Soup Salutes WWE is being reshown right after Raw. It was really funny so if you have the time and haven't seen I would suggest checking it out.
AJ goes up to Cena after the match and plants one on him. They leave the ring together arm in arm.
Ziggler vs. Cena Part 2
We return from break to see Cena on the ground and Ziggler pounding on him before doing some situps.
Cena turns it into a rollup for a near fall but Ziggler takes him back down with a clothesline. Ziggler hits a series of elbows to the chest of Cena ending with a jumping elbow that Cena avoids.
Cena builds up some momentum and hits some signature moves but Ziggler hits a jumping DDT out of nowhere for a near fall.
Ziggler avoids a shot by Cena and he is able to lock him in the sleeper hold. Cena starts to fade as he goes down to one knee.
Cena backs Ziggler into the corner to break him off and the locks in the STF.
Ziggler claws his way to the ropes to force the break. Ziggler jumps right up and hits a great dropkick to take Cena down.
This is a pretty good match. Ziggler is really showing why he deserves to be in the main event.
Ziggler goes to the top and goes for a Cross Body but Cena catches him and rolls through to an AA.
Ziggler ends up hanging on and hitting the Zig Zag for a close two count. That could have gone smoother, but it was cool.
Cena and Ziggler get up and start trading kicks and punches for a moment before Ziggler tries for a roll up and a near fall.
Cena ends up planting Ziggler but when he goes for the 5-Knuckle Shuffle he ends up holding his knee and going outside the ring.
The ref and the doctor check on him and Ziggler takes one of the turnbuckle covers off in the ring. AJ comes up and tries to stop him and that is when Vickie pulls her off the apron.
When Cena comes back in Ziggler tries to use the case and Cena hits him with the AA for the pin and the win.
Winner: John Cena
I told you he would try and use the case. Great match, but I would have liked to see Ziggler get the win, even if it was a dirty win.
Dolph Ziggler vs. John Cena Part 1
The bell rings after Cena makes his way out and the two lock up right away. Cena throws Ziggler off the ropes and hits a hip toss after a surprisingly high leapfrog from Cena.
Cena and Ziggler circle each other before locking up again. Cena puts on a headlock. Ziggler tries to throw him off the ropes for a hip toss of his own and Cena reverses it.
Duelling Cena chants break out as Ziggler gets taken down with a shoulder block.
Ziggler hits a high elbow and then a jawbreaker to Cena to take him down. We head to break with Cena struggling to get up.
Ziggler's case is sitting in the corner so it is likely he will try and use it during the match.
I am sorry if anyone is having problems with the comment section. Hopefully it will be resolved soon.
The promo they show for the Damien Sandow vs. John Cena match on WWE Main Event was awesome.
After the break we get some more recaps of Ziggler and Cena fighting from the last week of shows.
Dolph Ziggler comes out first for his match with John Cena.
Backstage we see Rosa thanking Del Rio for standing up for her. ADR says it was his pleasure and walks off.
Ziggler is preparing for his match with Cena when Josh Matthews walks up and asks him if it is wise to upset Cena before they have a match.
Ziggler says Cena is preoccupied with AJ and he can't wait to see how she reacts when he beats Cena.
Daniel Bryan vs. Rey Mysterio Part 2
We return to see Rey and Bryan exchanging offense. Bryan ends up crotching Rey on the top rope and Rey fall into the tree of woe.
Kevin Sullivan would be proud.
Bryan pulls Rey to the center of the ring and hits an elbow drop to the back of Rey. Bryan throws Rey out of the ring and then throws him into the ring post.
Rey ends up getting some momentum and he hits Bryan with a few high flying moves and a huge kick to the head for a near fall.
Rey kicks Bryan into the ropes but Bryan avoids the 619 and Bryan puts him in the No Lock.
Rey manages to get his foot on the rope before the hold is fully locked in. Bryan gets angry and starts yelling No as he kicks Rey in the chest.
Bryan almost locks in the No Lock but Rey ends up escaping and launching Bryan into the corner. Rey hits the 619 from around the post and then hits the splash for the pin and the win.
Winner: Rey Mysterio
Decent match. These two could have a great feud for a singles title.
Daniel Bryan vs. Rey Mysterio Part 1
After the break we see Mysterio in the middle of his entrance. The bell rings and they lock up with Bryan taking Rey down with an armdrag right away.
They lock up a second time and Bryan does the same thing again. They go to lock up a third time and Rey hits a few kicks to Bryan.
The two trade some wristlocks before Rey Monkey flips Bryan. Rey ends up taking Bryan out of the ring but Bryan avoids Rey coming off the apron an he ends up hitting Rey with a flying knee off the ring.
Bryan rolls Rey back into the ring and keeps working the arm. He ends up almost pinning Rey after rolling him over during a hammerlock submission.
Rey gets up and hits a snapmare to Bryan to get some breathing room. Rey comes off the ropes but Bryan hits a knee lift to take him back down.
Bryan and Rey end up in a standoff as we head to break.
Bryan and Kane are backstage arguing who is more popular. Bryan shows a map and acts like no one is voting for Kane in the RawActive poll.
Josh Matthews walks up and says it is time to find out who is facing CM Punk.
The winner is Kane with 59% of the vote.
That outcome is surprising given how awesome Bryan and Punk are together in the ring.
Matthews says Bryan has a match anyways, against Rey Mysterio. Bryan's music hits and he runs away so he can head to the ring.
Tensai vs. Kofi Kingston
Kofi and Tensai start off trading shots. Kofi avoids Tensai a couple times but he ends up being run over by a shoulder block from Tensai.
Tensai starts punishing Kofi with elbows for a near fall. He grabs Kofi's arm and drops him to the ground and applies a back armbar.
Kofi fights up with some elbows. Tensai throws Kofi into the corner and Kofi ends up jumping to the ropes and then jumping back with a chop to Tensai.
Kofi gets a head of steam and starts hitting his signatures. He hits the Boom Drop and then calls for the Trouble in Paradise.
Tensai blocks the kick and sends Kofi into the corner. He catches another kick from Kofi and then drops him with an elbow for a near fall.
Kofi avoids a Vader Splash and he hits a kick to Tensai to get him off his feet. Kofi springboards in with a high cross body for the pin and the win.
Winner: Kofi Kingston
After the match Barrett grabs the IC title and hands it to Kofi before walking off. Some mind games from Barrett.
This article is
What is the duplicate article?
Why is this article offensive?
Where is this article plagiarized from?
Why is this article poorly edited?