12 Dream Free Agent Pickups for the Baltimore Orioles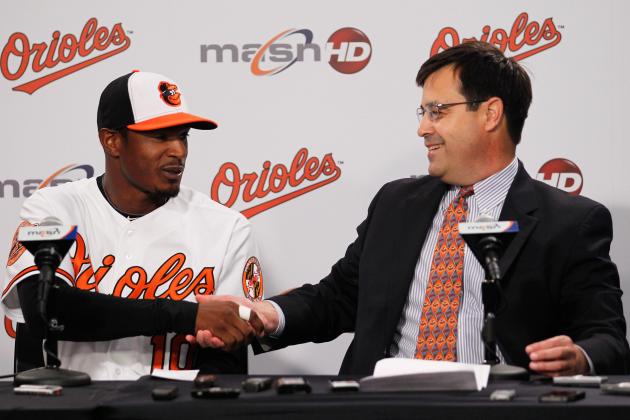 Rob Carr/Getty Images

Every offseason, each one of the 30 MLB teams loses players to trades and free agency, and gains fresh faces.
Teams enter the winter with a shopping list; a plan. Whether these teams are able to acquire the players they want is an entirely different matter.
The Baltimore Orioles have a plan for the 2012 offseason, although GM Dan Duquette (pictured; right) had yet to lay it out for the media to grab a hold of.
More than likely, the team plans on attacking this offseason just like the last one: build from within, add quality depth, and continue to grow the young players.
However, there are undoubtedly some free agents the O's would love to have for the right price. Taking a look at the best possible fits for the Orioles, there are some reasonable and unreasonable expectations.
The following list includes the players the Orioles would love to have, but aren't necessarily going to get. Some of these guys are direct targets of the team, while others are players the O's would sign should the player come to the team on the team's terms.
Regardless, all of these players would be welcomed additions to the O's roster.
Begin Slideshow

»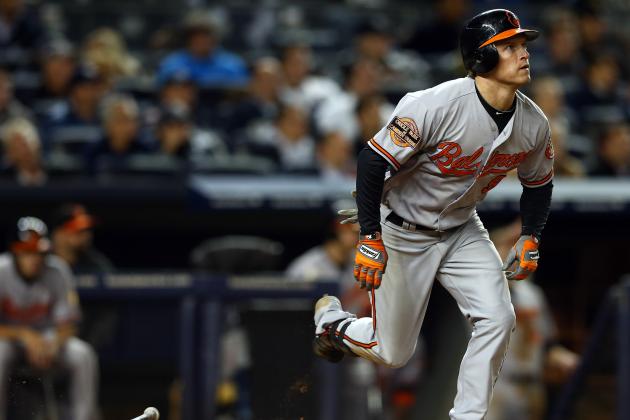 Elsa/Getty Images

This one should be fairly obvious.
Nate McLouth played exceptionally for the Orioles over the final two months of the season and was easily their best hitter in the playoffs. He solidified a defensive hole for the O's (left field) and provided a spark atop the order after right fielder Nick Markakis went down in early September.
McLouth is a tricky case, though, when considering his history. He started his career as an All-Star center fielder with the Pittsburgh Pirates, then fell off dramatically the next two season after being traded to the Atlanta Braves.
His time with the Orioles was a career-resurrecting experience, and now he understandably wants to test the open market, even with the O's serious interest to bring him back.
I think McLouth will ultimately return to Baltimore on a one or two-year deal at around $4 million a year. Then, the O's and their fans will be ecstatic to see if he can repeat his success and prove the end to his 2012 was no fluke.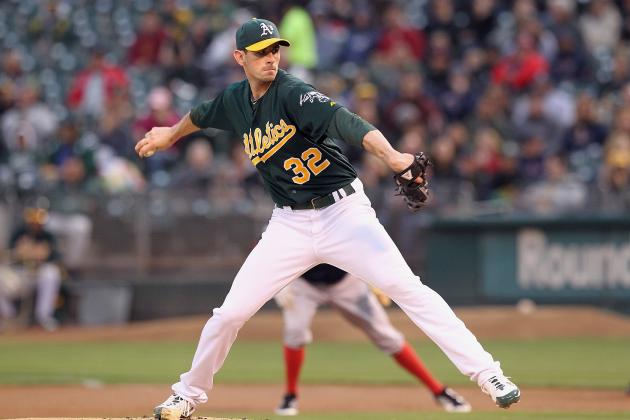 Tony Medina/Getty Images

If you're a casual baseball fan, you may not know Brandon McCarthy's name. But if you're a serious follower of the sport and its players, you likely would love to see your team sign this pitcher.
McCarthy is the perfect example of a low-risk, high-reward player. He has great stuff, but has never really put it together fully, though he has shown flashes of doing so over the last two seasons with the Oakland Athletics.
The Baltimore Orioles love low-risk, high-reward signings, as any Orioles fan would know by now. And a team can never have too much pitching depth.
He's no ace, which is what the O's need, but he could provide valuable depth in the middle of the O's rotation and help provide some much-needed stability. The only pitcher to start more than 20 games for the team in 2012 was rookie Wei-Yin Chen.
A deal like the one I suggested for McLouth is what McCarthy could expect. However, I don't see him signing with Baltimore, instead preferring to stay in the pitcher-friendly park that is the O.co Coliseum.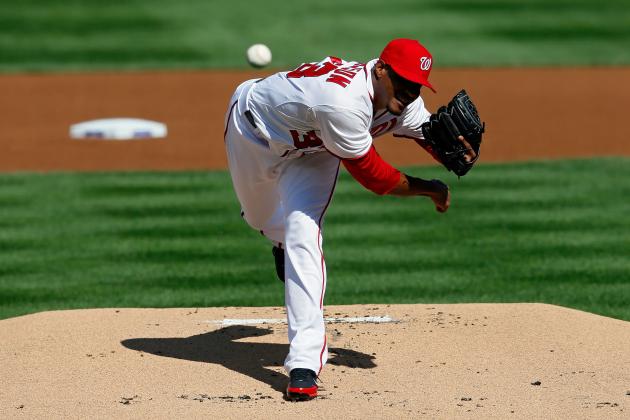 Rob Carr/Getty Images

After signing a one-year deal with the Washington Nationals last offseason, Edwin Jackson is again back on the open market, looking for a lucrative multi-year deal.
But after having a very Edwin Jackson-esque type of season in 2012, he won't be raking in record-breaking dough.
Jackson is a very good pitcher who can be great at times and mediocre at times. He shouldn't be relied on as a No. 1 or No. 2 starter, but can definitely thicken up a starting rotation and probably appeals to every MLB team out there.
That is why I expect Jackson to get the multi-year deal he is looking for, but not for the amount of cash he desires. He won't get cheated, but he won't rob a team blind, either.
Conventional wisdom says that team won't be the Orioles. If they sign Jackson, it would be for a one or two-year deal. Then, they'd have their dream signing of the talented right-hander.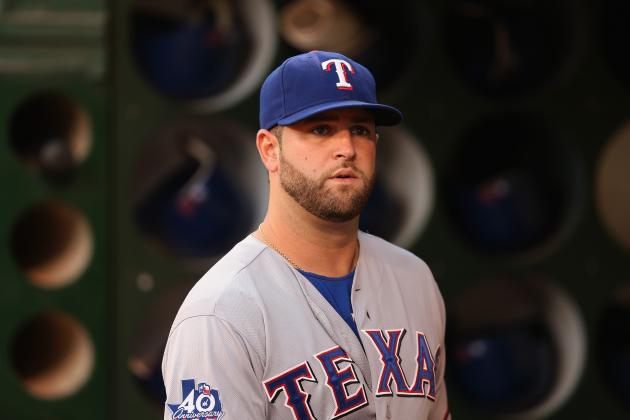 Ezra Shaw/Getty Images

Mike Napoli is probably too expensive for the Orioles, and the team doesn't exactly need another no-position type, but boy would they love to write his bat into their lineup.
The powerful right-handed hitter has pop to spare and would certainly provide some protection for the likes of Adam Jones, Chris Davis and Matt Wieters.
Depending on other moves, Napoli could help spell others in the field as well. While he isn't a fantastic defender, he can get the job done at catcher or first base every so often, allowing for a bit of lineup flexibility between catcher, first base, and the DH slot.
I would imagine Napoli would be successfully courted by a larger-market team, and it's not like the O's are going to make a hard push for him anyway. But for the right price, he'd be a great offensive and clubhouse asset for Baltimore's Birds.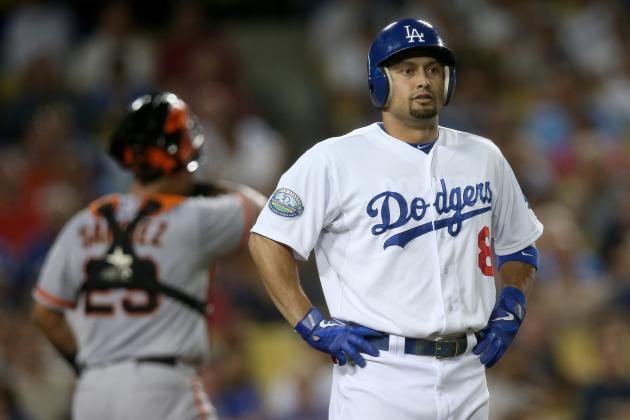 Stephen Dunn/Getty Images

If the Orioles are unable to sign McLouth, and Shane Victorino is still on the market, turning their attention to him would be very wise.
Victorino is a proven player who mans a solid outfield, can hit, steals bases and provide a little pop.
With Brian Roberts no longer a reliable option to be a spark plug atop the O's lineup, can you think of anyone better to complement Nick Markakis in the leadoff and two-hole other than Victorino, should McLouth not return? Victorino makes things happen and would be a fantastic table-setter in front of the O's middle of the order.
Three or four years at maybe $7 million a year would probably do the trick.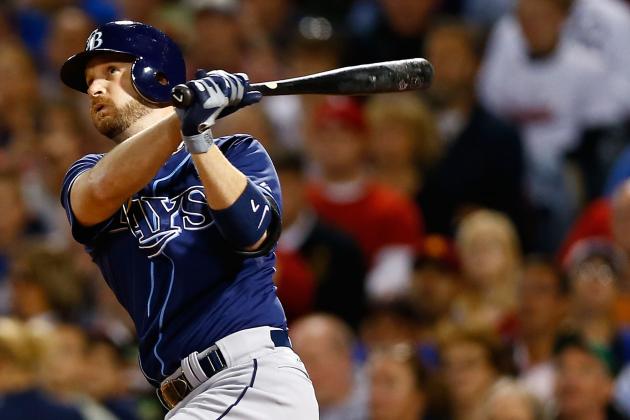 Jared Wickerham/Getty Images

Jeff Keppinger had a fantastic year with the Tampa Bay Rays, and now, he's garnered himself much attention with a thin middle-infielder market.
With a career .337 OBP, he's exactly the type of player Dan Duquette would like to bring in. Even better—he doesn't strike out, doing so only 173 times in 2,705 plate appearances.
With incumbent second baseman Brian Roberts questionable and the O's lack of quality middle-infield depth, Keppinger would automatically make himself one of two players, along with Ryan Flaherty, considered favorites for the starting job.
Keppinger wouldn't be expensive, and he would likely come on a one or two-year deal. He'd provide solid defense and would help balance out the bottom part of the Orioles lineup. If I were Duquette, I'd be contacting Keppinger's agent often.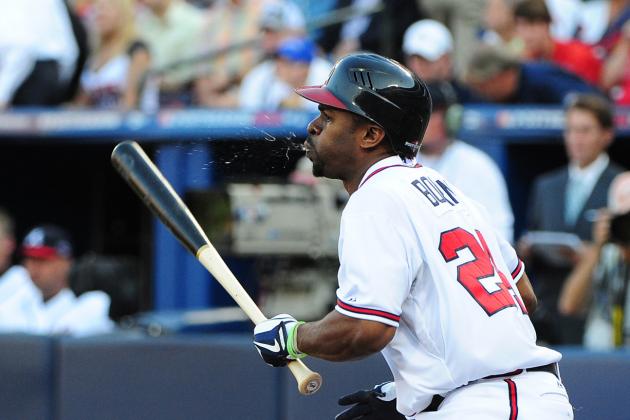 Scott Cunningham/Getty Images

Like Shane Victorino, Michael Bourn would be a fantastic get if Nate McLouth signs with another team.
However, Bourn would be a longer, and much more expensive, commitment.
Bourn has been a top-of-the-order table-setter for some time now, and few are faster or better at stealing bases than this man is. He's got a career .339 OBP, and is an above-average fielder, who would complement Adam Jones and Nick Markakis for a sick defensive outfield.
Getting on base and wreaking havoc for the O's with the big bats up would be something the team would love to have. However, they're almost surely not going to spend that kind of money on one player this offseason, especially one who doesn't hit for power.
If they could get Bourn on their terms, though, the O's would be happy to have him.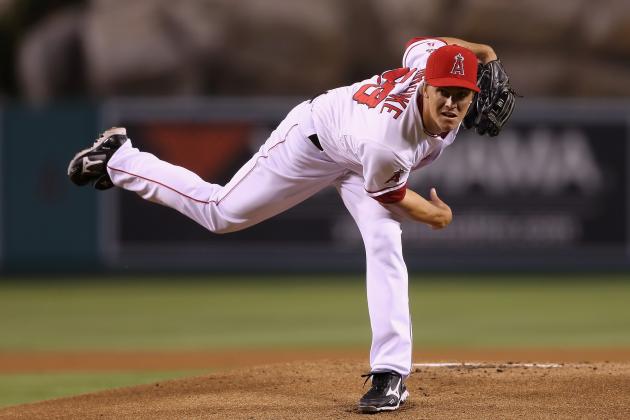 Jeff Gross/Getty Images

Keep dreaming, O's fans. This one isn't going to happen.
Zack Greinke has nasty stuff and is looking for a huge contract in his first free-agent appearance. I'm talking $100 million-plus huge.
The O's are not likely to shell out that kind of money for a starting pitcher any time soon. Unless Greinke's demand come down significantly, the O's can be ruled out.
The only thing going for them is that Greinke is sure to want to play for a smaller-market team and not on a large stage, much like he would be in New York or Boston. The Orioles could provide that for the talented right-hander, who suffers from an anxiety disorder.
Greinke is the definition of a dream signing for the Orioles.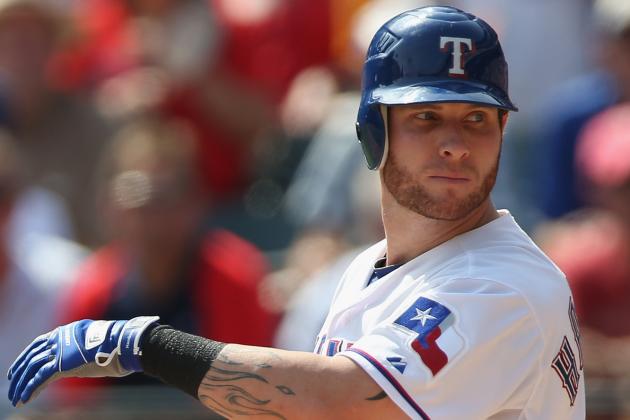 Ronald Martinez/Getty Images

As much as Josh Hamilton is a dream, he is also somewhat of a possibility for the Orioles.
True, Dan Duquette has shot down any speculation that the O's could make a serious run for Hamilton and/or Zack Greinke alike, but Duquette seems to shoot down any speculation of his team making any move, so one shouldn't take anything that he says to heart.
The reality is no one really has any idea what the Orioles are going to do this offseason, but we do know one thing: They are in dire need of a big bat to slot in the four hole.
Hamilton could be that bat, while providing good defense in left field. Imagine his powerful swing between Adam Jones and Chris Davis.
I wouldn't expect the team to get involved with Hamilton at his current asking price of around $175 million, but should his contract length and monetary requests drop, the O's will be right there to get serious with him.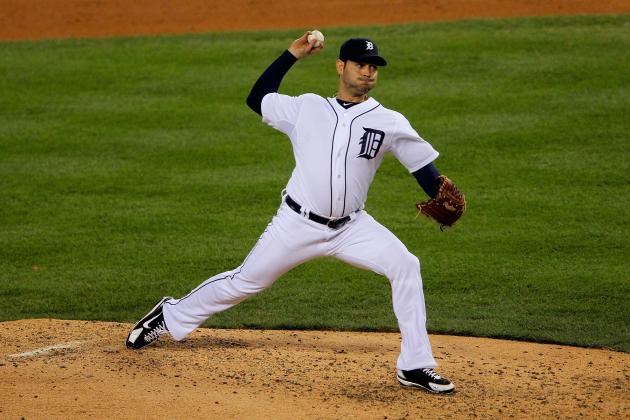 Doug Pensinger/Getty Images

At his current asking price of six years and $90 million dollars, I'd feel sorry for any team who signed him.
He's a great arm to have, don't get me wrong, but in no way is he worth more than Justin Verlander or Jered Weaver.
When his contract negotiations come back down to earth, the Orioles should get involved. He's a very solid No. 2 or No. 3 pitcher who is still relatively young (28) and pitched spectacularly in the playoffs for the Detroit Tigers.
Sanchez is one of the better options for the Orioles at starting pitcher this offseason, but not at his current desired contract. I doubt the O's sign him, but they definitely need to be involved with the righty.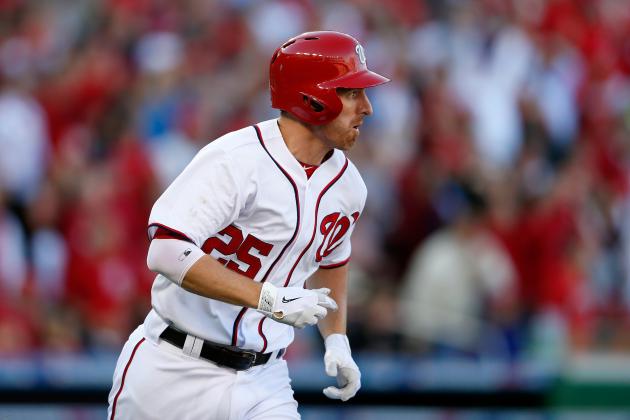 Rob Carr/Getty Images

Adam LaRoche had a career year with the Washington Nationals and has lined himself up nicely for a three-year contract worth good money.
Depending on what the Orioles decide to do with Mark Reynolds, they need to be in on Adam LaRoche if they're serious about fortifying the middle of their lineup.
LaRoche's big left-handed swing would fit in perfectly at Camden Yards, and the drop off in defensive play wouldn't be that noticeable, as LaRoche won his first career Gold Glove award in 2012.
If LaRoche will only sign with a team at an overpaid rate, then the O's would do best to lay off. But if his contract negotiations are level-headed, then he needs to be seriously considered in the front office.
LaRoche has been a consistent power threat for years. He'd be a great addition to help round out the Birds lineup.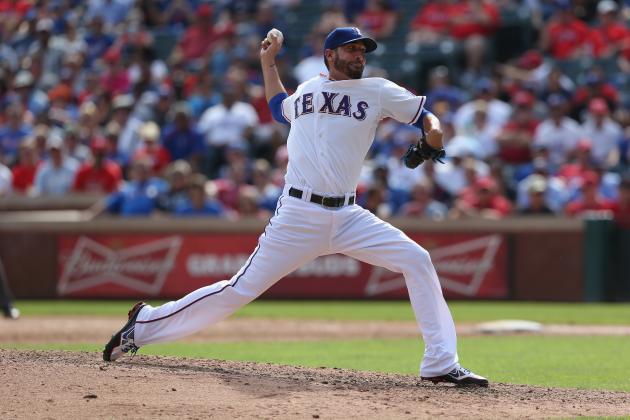 Ronald Martinez/Getty Images

Even though the Orioles had one of the best bullpens in baseball in 2012, a team can never have enough bullpen depth, especially if that depth is Mike Adams.
Take a look at these numbers from 2008-2011:
Mariano Rivera: 258.3 innings, 254 strikeouts, 1.71 ERA, .189/.227/.271 opponent triple-slash.
Mike Adams: 242.6 innings, 266 strikeouts, 1.71 ERA, .179/.234/.275 opponent triple-slash.
Those numbers, provided by Yahoo! Sports, speak for themselves. Granted, Adams missed time in 2012 due to injury, but should he return to being the pitcher he was before, he'll be a desirable addition to any team.
He's not what the O's need, per se. But he is someone the O's should seriously consider.