20 Athletes with the Worst Luck in Sports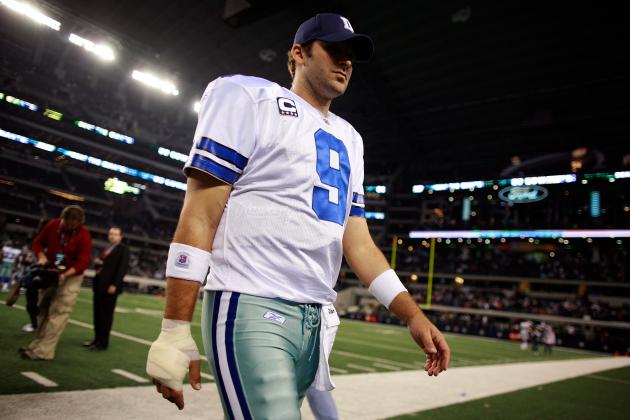 Tom Pennington/Getty Images

It's been said that athletes make their own luck. But some have convinced the sporting world otherwise. For some athletes, luck is as controllable as Stephen A. Smith's tone.
Injuries, mistakes and more injuries have derailed many careers. But these unlucky soldiers endured the worst of it all in one form or another.
These, ladies and gentlemen, are the most unfortunate athletes in sports. They are Murphy's Law at its finest.
Begin Slideshow

»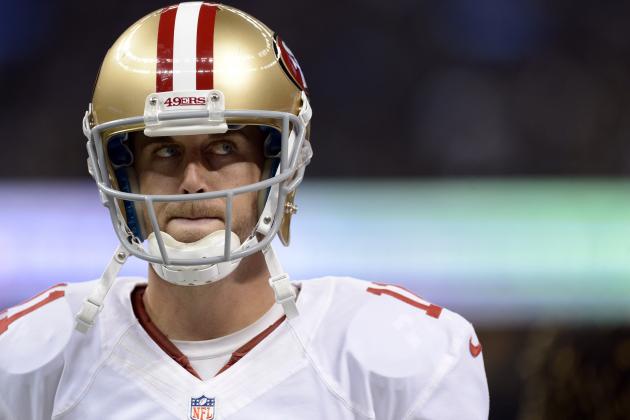 John David Mercer-US PRESSWIRE

Unluckiest Moment: Sustaining a concussion on November 11, paving the way for Colin Kaepernick.
After years of stinking up the gridiron and being called a bust, former No. 1 overall pick Alex Smith (picked over Aaron Rodgers, I might add) was on a roll. He led his team to the NFC Championship Game last season and was off to a strong start this season, compiling a 20-5-1 record in his last 26 games.
But just when he had found his niche, Smith was injured and replaced by a young, talented upstart with one NFL start under his belt, seemingly for good.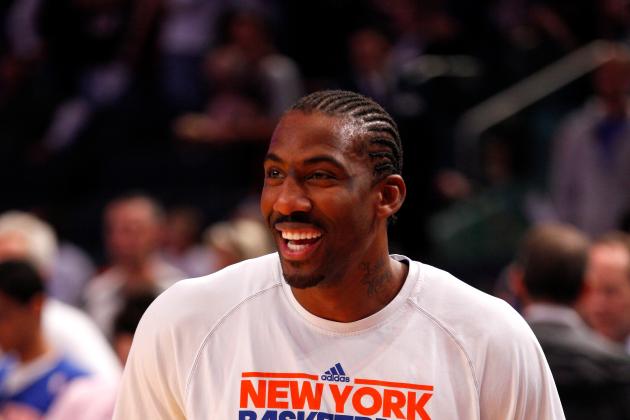 Jeff Zelevansky/Getty Images

Unluckiest Moment: In Game 2 of last year's playoff defeat against the Heat, Stoudemire suffered a severe cut to his left hand after punching a fire extinguisher box in the visitors' locker room.
After signing a five-year, $99.7 million contract with the Knicks in the summer of 2010, power forward Amar'e Stoudemire quickly found his Big Apple groove, posting 25.3 points, 9.1 rebounds, 2.0 blocks and a career-high 2.6 assists in his first season.
Since then, new arrivals, a change of pace and chronic knee injuries have derailed any hope for a Stoudemire-featured Big Three. He'll be great off the bench.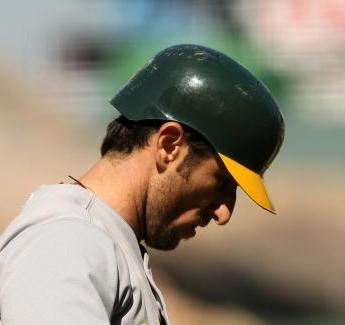 Stephen Dunn/Getty Images

Unluckiest Moment: Traded from the Red Sox to the Cubs at the 2004 trade deadline. That year, the Red Sox would win the World Series, breaking their 86-year curse.
Prior to 2001, a year in which he only played 21 games due to a wrist injury, shortstop Nomar Garciaparra was a first-ballot Hall of Famer. When injuries began to take their toll, the Red Sox shipped No-Mah to the Cubs.
The rest is history.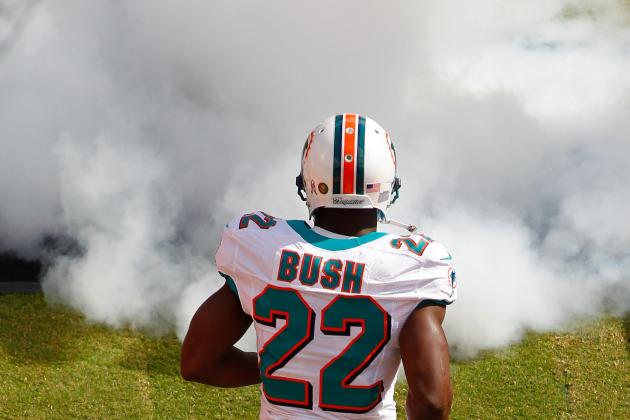 Robert Mayer-US PRESSWIRE

Unluckiest Moment: Getting destroyed by Sheldon Brown during his rookie season.
Since being chosen No. 2 overall in 2006 after defensive end Mario Williams, the USC phenom has proven to be far from the franchise-changing tailback many envisioned.
Following last season when he rushed for 1,086 yards in his first season as a starter with the Dolphins, Bush may be finding his niche. But after once being considered Gale Sayers 2.0, he still will be considered a disappointment.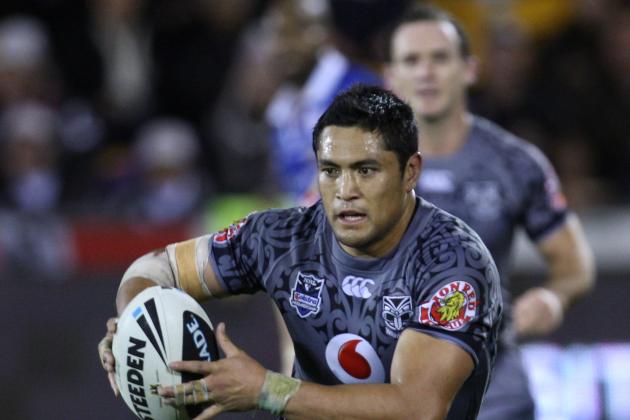 Sandra Mu/Getty Images

Unluckiest Moment: Tearing his ACL in Round 3 last year, missing out on the Warriors' grand final run.
The New Zealand rugby star dislocated his left knee this year, was limited to three games because of a serious knee injury last year and had a shoulder infection that ended his 2010 season prematurely.
That he's only played in 11 matches over the past two seasons says it all for the Warriors fullback.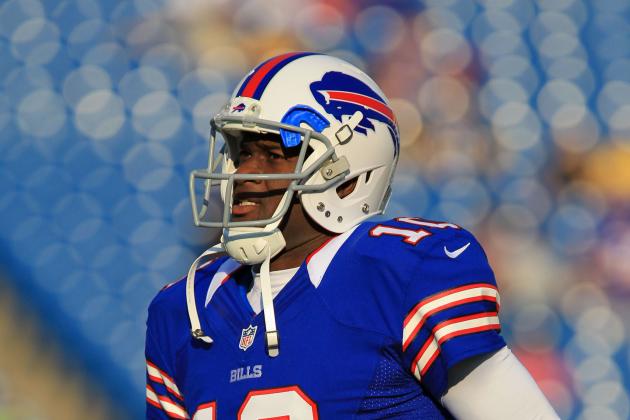 Kevin Hoffman-US PRESSWIRE

Unluckiest Moment: Early Success.

Six years after signing a $58 million contract ($26 million guaranteed), 2006 Rose Bowl hero Vince Young is broke, out of the league and wondering what could have been.
Some have blamed his fall on former Titans coach Jeff Fisher, who started veteran Kerry Collins over Young due to Young's mental fragility and supposedly self-involved nature.
The side-arming phenom was once the league's next great talent. Then he crumbled.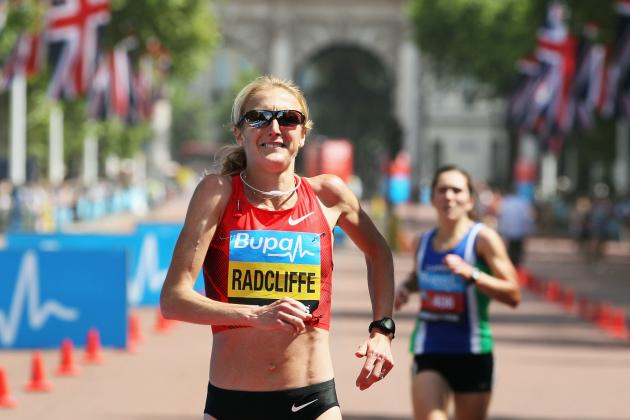 Bryn Lennon/Getty Images

Unluckiest Moment: A gold-medal favorite in the marathon at the Olympic Games in Athens, Paula Radcliffe had to withdraw due to a leg injury.

She was the best marathon runner in the world during the early 2000s and set a world record that's stood for nine years.
But injuries have stopped Radcliffe at every step since 2005. Most recently, the English runner has stopped receiving financial support from UK Athletics.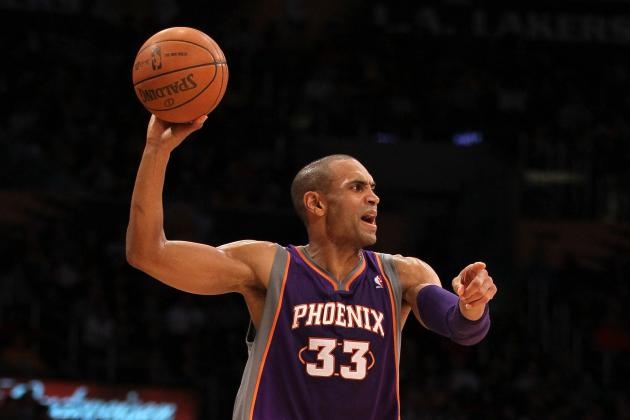 Stephen Dunn/Getty Images

Unluckiest Moment: Unable to play on the 2000 Olympic team due to an ankle injury.
Once deemed the next Michael Jordan (like every other talented baller to enter the league), point forward Grant Hill began to look like the next big star in the league during his first six seasons. But a brilliant career was eventually hindered by a frustratingly fragile ankle.
A former budding star now is a crafty 40-year-old veteran.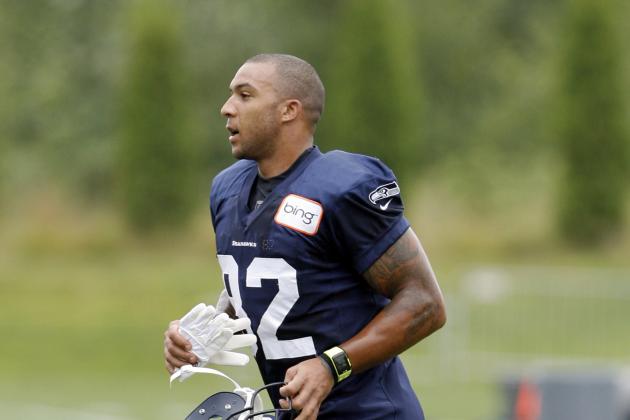 Joe Nicholson-US PRESSWIRE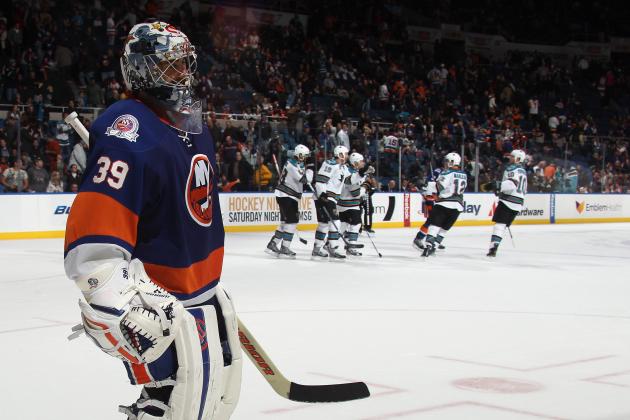 Bruce Bennett/Getty Images

Unluckiest Moment: Getting knocked out by goalie Brent Johnson.
Once seen as the Islanders' goalie of the future, Rick DiPietro prematurely received a 15-year contract that has become a subject of mockery around the NHL.
With only 47 games in the past four injury-plagued seasons on his resume, DiPietro has Islanders management constantly regretting its investment.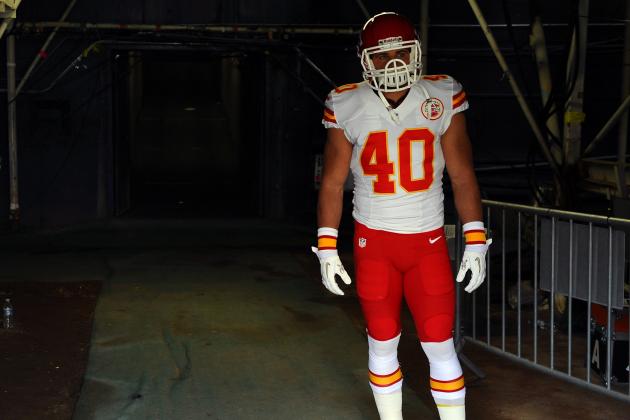 Christopher Hanewinckel-US PRESSWIRE

Unluckiest Moment: Named the Madden NFL 12 cover athlete.

For two years in Denver, Arkansas bruiser Peyton Hillis was an underused fullback with hefty potential.
After being traded to Cleveland in 2010, Hillis found his groove. He rushed for 1,177 yards, 11 touchdowns and a rightful, yet unlucky spot on the "cursed" Madden cover.
In 10 games the following injury-shortened season, Hillis rushed for 587 yards and five touchdowns. This year, he has 174 rushing yards and no touchdowns and remains a snowball rolling downhill.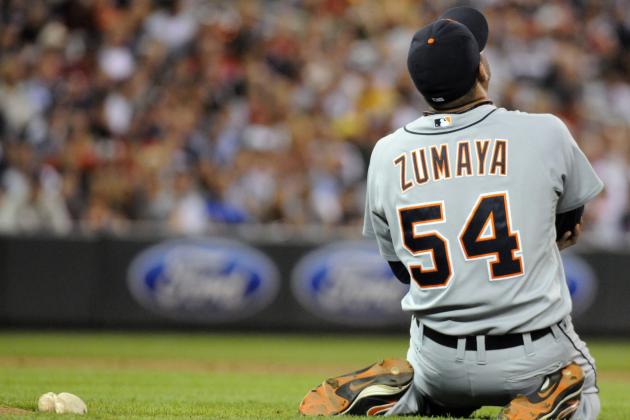 Hannah Foslien/Getty Images

Unluckiest Moment: Sidelined from the 2006 ALCS due to excessive playing of Guitar Hero.
Joel Zumaya brings some serious heat out of the bullpen. Finally, he's feeling the heat.
He's suffered chronic injuries since 2006 and hasn't pitched in the majors since 2010. Zumaya now seems to be mulling retirement after his most recent season-ending injury.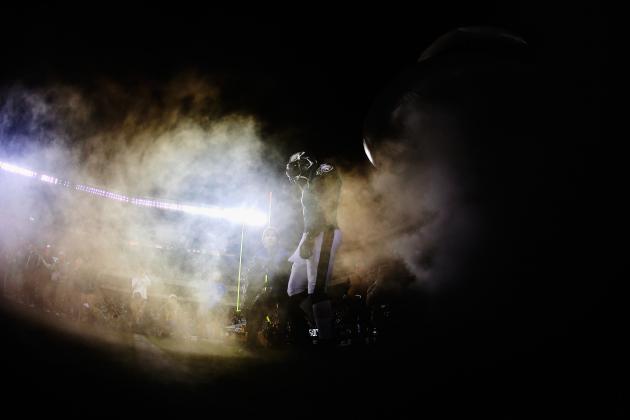 Rob Carr/Getty Images

Unluckiest Moment: Tempting karma by calling the Eagles a dynasty.

Michael Vick is a man who certainly created some of his own luck when he ran an illegal interstate dog-fighting ring. But after serving his time in prison, the Philly-bound southpaw fought for redemption.
Behind a featherweight offensive line, Vick has been battered and bruised worse than a Raggedy Ann doll in a lion's den. His 10 fumbles in nine games don't properly detail the concussion-filled nature of Vick's 2012 season.
Even with an unimpressive Nick Foles as his potential replacement, Vick may be done for good.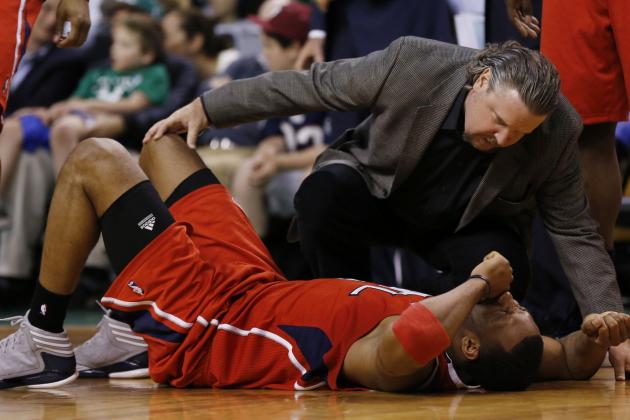 Greg M. Cooper-US PRESSWIRE

Unluckiest Moment: Back spasms early in the 2005-06 season paved the way for a full plate of injuries.
Once included among the most talented players in the NBA, high-flying guard Tracy McGrady never could sustain the consistency necessary to approach greatness.
As a member of the Houston Rockets in 2004, he scored 13 points in the last 35 seconds of a game against the San Antonio Spurs, proving his ability.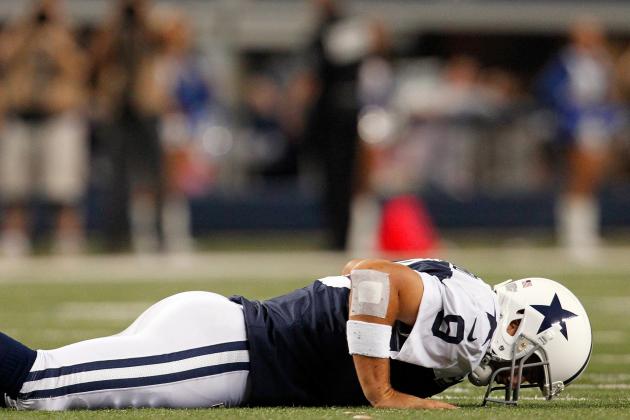 Tom Pennington/Getty Images

Unluckiest Moment: Cowboys down 21-20 and 1:19 left on the clock during the '07 NFC Wild Card Round against Seattle. When Dallas attempted a 19-yard field goal, Romo botched the hold and was forced to run for the touchdown. He was tackled at the 1-yard line.
On paper, Tony Romo's 24,191 passing yards, 165 touchdowns and 87 interceptions scream "elite." But on the field, the 32-year-old Cowboy just can't seem to prove the skeptical media wrong and avoid the costly mistake.
Considered to be among the best QBs in the NFL, Romo is fading faster than Dallas' record. As he climbs in age, it's only a matter of time before Cowboy fans are pleading for a new quarterback.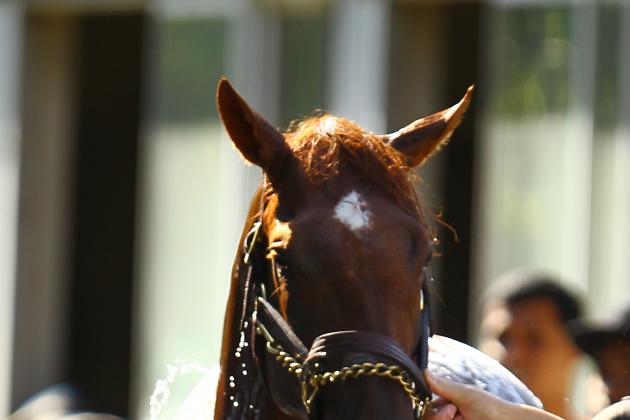 Al Bello/Getty Images

Unluckiest Moment: Scratched the day before the 2012 Belmont Stakes due to tendinitis, forcing him to retire from racing.

After winning the first two legs of the Triple Crown (the Kentucky Derby and Preakness Stakes), I'll Have Another needed only a Belmont Stakes victory to be the first horse to accomplish the historic feat since Affirmed in 1978.
It wasn't in the cards.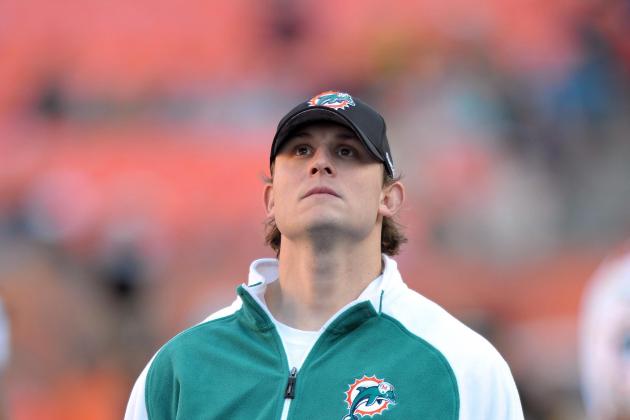 Steve Mitchell-US PRESSWIRE

Unluckiest Moment: Tearing his ACL during a pickup basketball game in 2011.
Always more of a game manager than a true gunslinger, light-tossing quarterback Chad Pennington inspired teammates with his golden heart and gritty approach.
A career plagued by multiple surgeries, most notably a flimsy elbow, was truly defined when Pennington endured a fourth shoulder surgery in 2012 following another comeback attempt.
Jonathan Ferrey/Getty Images

Unluckiest Moment: Everything after 2003.
As a 22-year-old right-hander with the highest signing bonus in major league history up to that point, Mark Prior completed his 2003 season with a 2.43 ERA and 18 wins. Some believe Cubs manager Dusty Baker overused his young phenom and burned him out as a result.
Others, specifically Cubs fans who watched Prior crumble on the mound following Steve Bartman's fumble, believe the crafty pitcher was simply unlucky.
He hasn't pitched in the majors since '06 and was recently cut from the Red Sox's minor league system.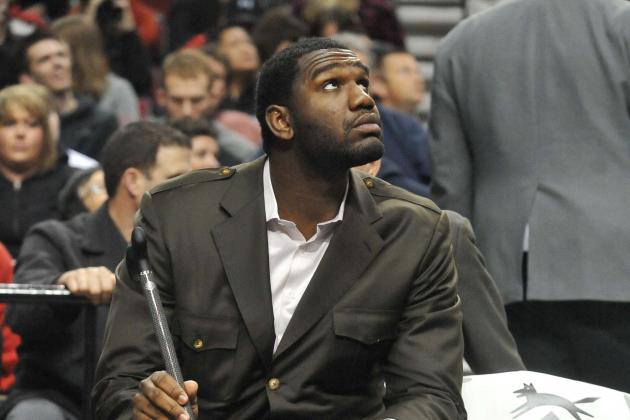 Steve Dykes-US PRESSWIRE

Unluckiest Moment: Microfracture surgery on his ailing right knee in September of his rookie season.
Since being chosen No. 1 over Kevin Durant in the 2007 NBA draft, center-turned-snowflake Greg Oden has endured four knee surgeries and played in only 82 games, the equivalent of one full season.
The Ohio State gargantuan seemingly never stood a chance.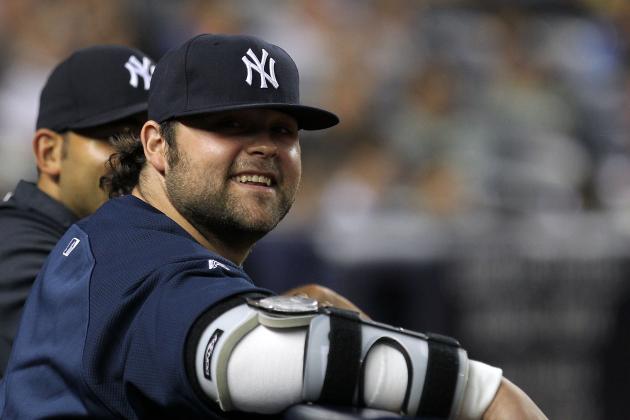 Al Bello/Getty Images

Unluckiest Moment: Getting hit on his already destroyed elbow by Matt Wieters' broken bat in Game 4 of the 2012 ALDS.
In 2007, Joba Chamberlain established himself as an elite setup man out of the bullpen. A 0.38 ERA in 24 innings from the young stud proved the rich were getting richer. His second year, Chamberlain finished with a 2.60 ERA in 100.1 innings.
Then it all fell apart.
Inconsistent job responsibilities and Tommy John surgery in June 2011 derailed a promising start. The reliever-turned-started-turned-reliever is now recovering from Wieters' shattered pine and shattered confidence.