John L. Smith Fired: 5 Coaches Who Will Help Boost Arkansas' Recruiting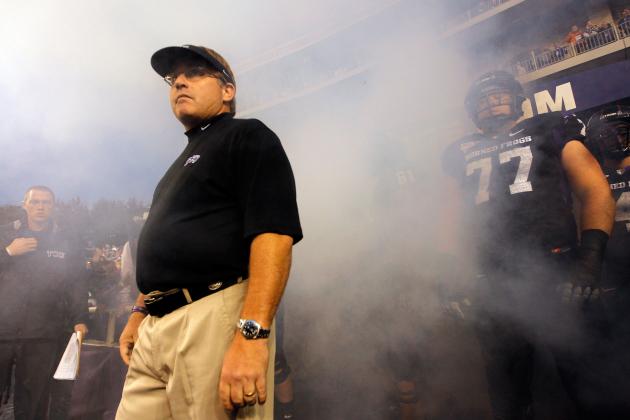 Tom Pennington/Getty Images

John L. Smith is no longer the head coach of the Arkansas Razorbacks, as it's being reported that the program is moving on from its interim head coach.
It's been a rough stint for Arkansas since it fired former head coach Bobby Petrino due to a scandal involving an affair, as Smith was only able to lead the Razorbacks to a 4-8 season.
Arkansas needs a big hire at the head coach position and will need to be able to find a coach that can successfully recruit.
The Razorbacks are currently ranked No. 48 in the nation by Rivals.com for their 2013 class, so they can definitely use a recruiting boost.
Here are five coaches that would be great options for Arkansas from a recruiting standpoint.
Note: h/t to Robert Turbeville of 247Sports for his Arkansas coaching megaboard.
Begin Slideshow

»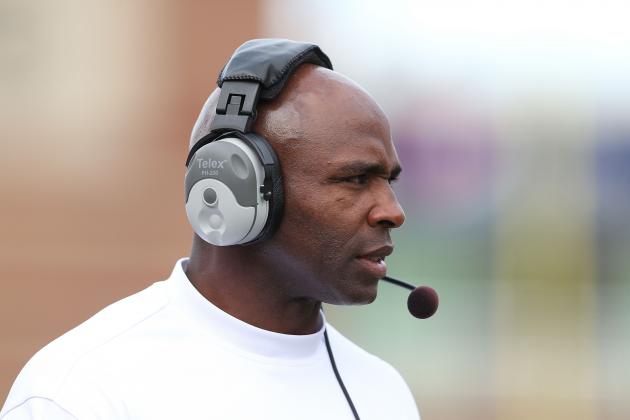 Andy Lyons/Getty Images

Charlie Strong has a great resume, and leading Louisville (a basketball school) to a current 9-2 record is certainly one of the bright spots.
Strong was also the defensive coordinator at South Carolina from 2000-12 and the defensive coordinator at Florida from 2003-09 (interim head coach in 2004), so he has a ton of experience coaching in the SEC.
To make things more interesting, Strong has Arkansas ties. He's from Batesville, Arkansas and went to Central Arkansas.
He's one of the bigger coaching names in college right now, and he's going to be hard get away from Louisville, but the allure of such a big-time position in the SEC could be enough to give Arkansas a chance.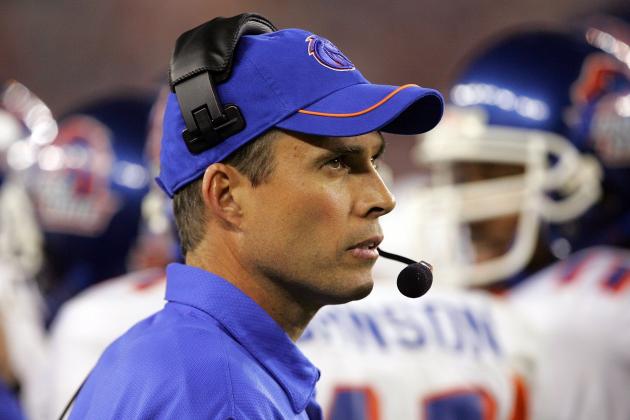 Lisa Blumenfeld/Getty Images

Chris Petersen's name is going to come up in a ton of coaching searches, mainly because of the immense success he's had at Boise State.
He's gone 82-8 at Boise State and has been a big part of making its program a brand within college football, especially with recruits.
Petersen's success will speak for itself with recruits, and the Arkansas job could be very appealing for him considering what coaching in the SEC could do for his career.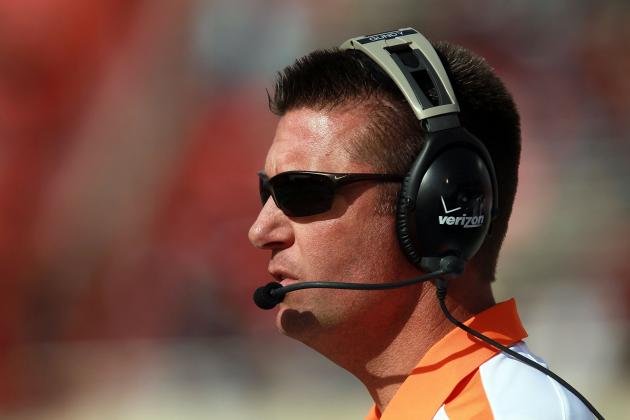 Ronald Martinez/Getty Images

Mike Gundy is currently the head coach at Oklahoma State, and there is no doubting that he's one of the best offensive minds in college football.
The Cowboys are currently scoring 45.6 points per game, so bringing him in as head coach would be a huge boost for Arkansas recruiting.
Arkansas could pitch recruits on the fact that the Razorbacks would put up a ton of points and be very exciting with Gundy at the helm. That would be a huge selling point for many players, especially offensive ones.
Hiring Gundy would create a ton of hype around the Arkansas program, and that's huge for recruiting.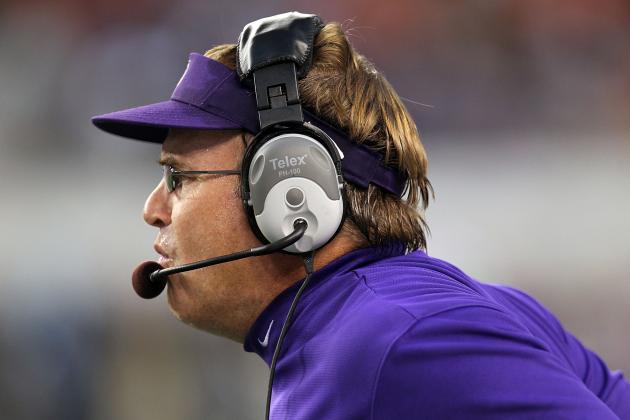 Ronald Martinez/Getty Images

Gary Patterson has an all-time record of 116-34 with the TCU Horned Frogs, and if there's one thing that speaks louder to recruits than hype, it's winning.
Patterson would bring a ton of credibility to the position because of the success he's had at TCU, and Arkansas would provide Patterson with a huge step up in his career.
Patterson would also have some very good recruiting ties in the state of Texas because of his time at TCU, and that could end up being huge for Arkansas recruiting if the school can take him away from the Horned Frogs.
From a recruiting standpoint, Patterson would be a solid fit, and he's also proven to be a great coach.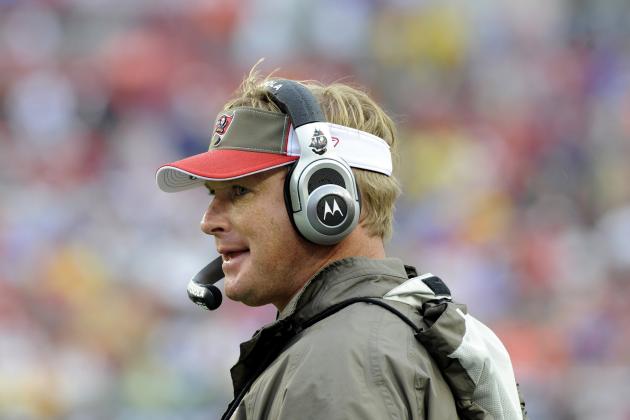 Al Messerschmidt/Getty Images

Jon Gruden would be a major hire for Arkansas.
Not only would he be a name that recruits would instantly recognize because of his current gig in the Monday Night Football commentary booth, but he'd also bring a ton of coaching credibility.
He has a Super Bowl ring from his stint as head coach of the Tampa Bay Buccaneers, and that would be a huge selling point for many recruits. Not only does he know how to win at the highest level, but he'd be able to tell elite recruits exactly what they need to do if they want to one day make it to the NFL.
There have been rumors that Arkansas really wants Gruden to be the guy for the job, and considering all he'd bring to the program from both a football and recruiting standpoint, he's easily the No. 1 potential coach on this list.