Toronto Blue Jays: 3 Reasons Why They'll Be Competitive in 2013
Tom Szczerbowski-US PRESSWIRE

Sick of watching both the Tampa Bay Rays and the Baltimore Orioles make it to the playoffs without them in the past five years, the Toronto Blue Jays put their team building initiative into overdrive this offseason.
Here are three big reasons why, after the trade with the Miami Marlins and signing of Melky Cabrera this month, Toronto will be a truly competitive team next season.
Begin Slideshow

»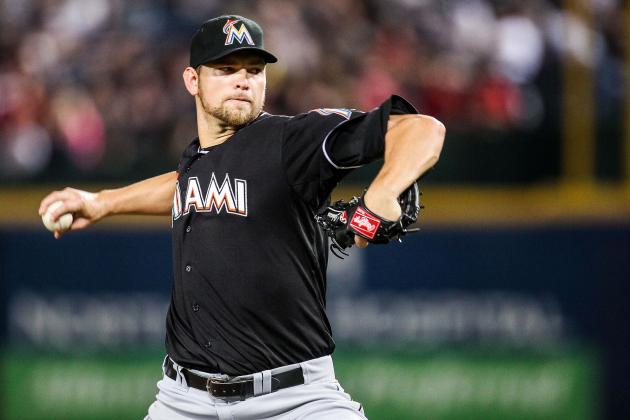 Daniel Shirey-US PRESSWIRE

Last year, the Blue Jays already had a great pitching staff on paper to start the year.
They had the makings of a young ace, Ricky Romero, despite what turned out to be a terrible season for the left hander, as well as a possibly injury riddled one.
Brandon Morrow, who is often forgotten when people look back at the 2012 season, was on the road to a very successful season for the Jays. He already had three complete game shutouts before straining his oblique in June.
Drew Hutchison, a 21-year-old who shot up through the minor league system in the last two years unlike most, was having a great rookie season as a fifth starter for the Jays. However, those aspirations were derailed by trouble with his right ulnar collateral ligament sprain, and he was sidelined after 11 starts.
Sergio Santos, who had a 30 save season in 2011 for the White Sox, was poised to serve up another season of ninth inning success before he went down with a shoulder injury in late April.
Aside from Hutchison, these players should be ready to go in 2013. If you add Josh Johnson alone to this rotation, let alone the veteran Mark Buehrle, chances are you're going to have one of the most successful rotations in baseball. There should be no reason why the Blue Jays won't be competitive virtually every night of the 2013 season.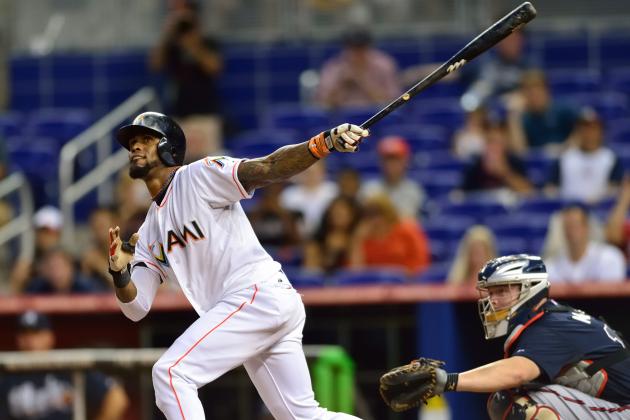 Steve Mitchell-US PRESSWIRE

Blue Jays fans who are less than familiar with the National League East might not be overwhelmed by the name Jose Reyes in last week's major trade announcement. No doubt, Reyes was overshadowed by the acquisition of an honest Major League ace in Johnson.
But Reyes is going to answer a lot of questions that the Jays had in 2012. Last season, when both Jose Bautista and Brett Lawrie went down with injuries, the Jays could do little to protect the heavy hitting Edwin Encarnacion. He was on an island all by himself in the lineup, and pitchers could often pitch around him.
Reyes, the 2011 National League batting champion, is going to bring more padding to that lineup. This year should feature a healthy Bautista and Lawrie, and it will bring in the consistent hitting shortstop.
And we haven't even mentioned Melky Cabrera. Now that Cabrera is not on performance enhancing drugs (hopefully), will he be the power house hitter he was for San Fransisco in the first half of last season?
Time will tell, but having Bautista, Lawrie, Encarnacion and now Reyes and Cabrera will mean more insurance for Toronto's lineup. If the Jays fall apart this year from injury, GM Alex Anthopoulos will have done all he could to prevent it.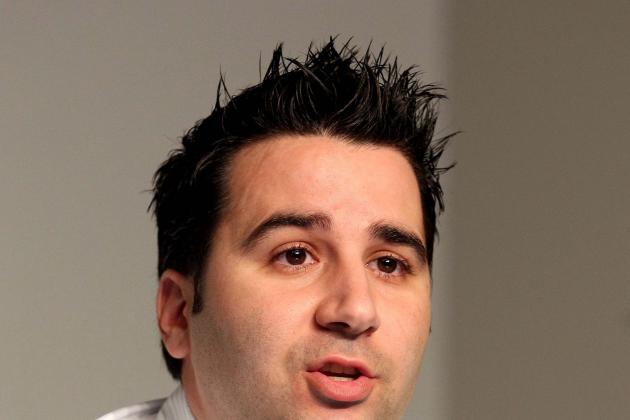 Brad Penner-US PRESSWIRE

Having a front office that believes in you will do wonders for your baseball team. It is no wonder that the year that Dan Duquette took over at GM for the Baltimore Orioles in 2012, the team made the playoffs for the first time in the New Millenium.
Likewise, Anthopoulos is proving to everyone that he wants to start winning now. Veteran leaders in the Blue Jays club house like Jose Bautista see this, and that is going to help make for a healthy clubhouse.
Anthopoulos further cemented this impression by beginning talks with Josh Johnson's agent about a possible extension to his contract after 2013. Before this, it looked like Johnson was here to help the Jays make a now-or-never type of run for a World Series next season.
By making it clear that Johnson may be back in 2014 and beyond, Anthopoulos is demonstrating that he intends to be a contender for at least the near future, and that is something any clubhouse can buy into.