Packers vs Giants: Green Bay's Biggest Winners and Losers from Week 12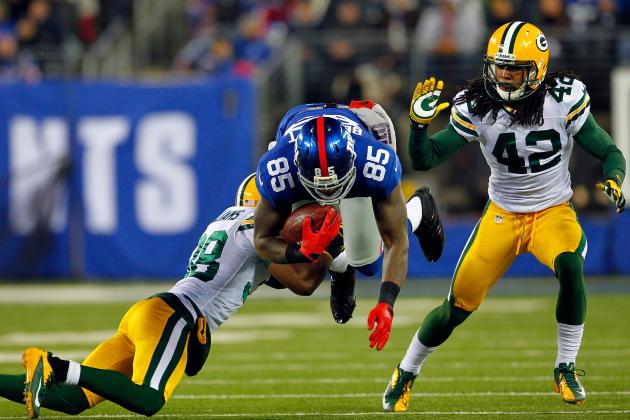 Rich Schultz/Getty Images

Uff da.
It's a popular expression around Wisconsin and it's used to express frustration or when you exert a lot of energy.
There is no more appropriate phrase to sum up the performance of the Green Bay Packers this week.
The Packers looked putrid in all phases of the game in their 38-10 shellacking at the hands of the New York Giants. Quarterback Aaron Rodgers threw a boneheaded interception and the defense could not stop anyone if their lives depended on it.
It truly was a stunning defeat for a team who was hoping to avenge their playoff loss from last season. Instead, the Packers got beat even worse this time.
There were an awful lot of lows, but there were still some glimmers of hope in the blowout loss.
Let's take a look.
Begin Slideshow

»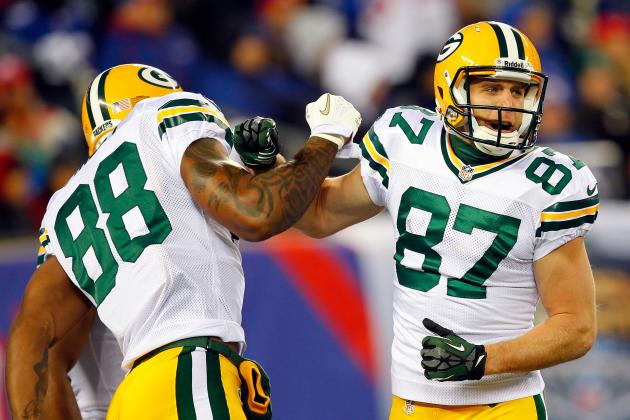 Rich Schultz/Getty Images

Nelson only had two catches, but his first one was huge.
After the Giants scored a touchdown on their opening drive, the Packers answered right back with a beautiful throw by quarterback Aaron Rodgers to Nelson on the sideline.
That one play accounted for 61 of Nelson's 71 yards, but it was the kind of play Nelson made multiple times last season.
The Packers are hoping to see many more like it in the final five weeks of the regular season.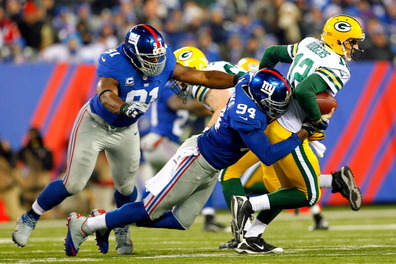 Rich Schultz/Getty Images

Unfortunately for the Packers, images like the one above were far too common during the game against the Giants.
Rodgers was sacked five times, putting him at 36 for the year. He has five games left to surpass the highest total of sacks he has suffered in a single season (50 in 2009), and is there any reason to believe he won't surpass that total?
With Bryan Bulaga out for the season with a hip injury, the Packers had to reshuffle an already struggling offensive line. TJ Lang moved over to Bulaga's right tackle position and Evan Dietrich-Smith moved into the left guard spot.
The results so far have been disastrous. Even in last week's win over the Detroit Lions, Rodgers was constantly on the run. Playing against an even better defensive line in the Giants, Rodgers rarely had any time to throw the ball.
The Packers are going to have trouble making noise in January if their offensive line does not improve and improve fast.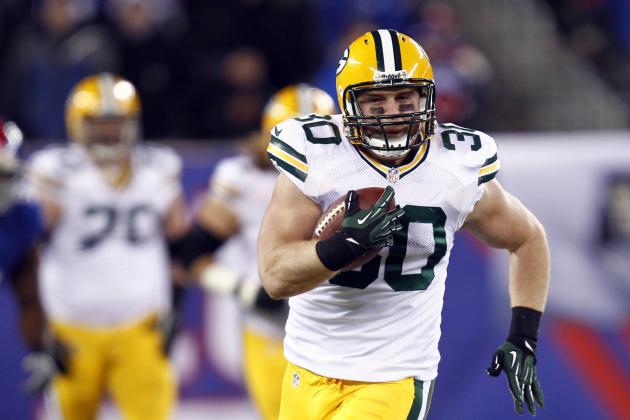 Mark L. Baer-US PRESSWIRE

It's been awhile since we have heard much from Kuhn.
He's only scored one touchdown so far this season, but he played big against the Giants. Perhaps using Kuhn as their answer to the Giants' Ahmad Bradshaw, Kuhn caught three balls for 49 yards to go along with four carries for 17 yards.
As a fullback, Kuhn does a lot of dirty work. He definitely isn't the solution for the Packers' pass-protection woes, but he might open up the screen game for an offense which is struggling to protect against heavy pressure upfront.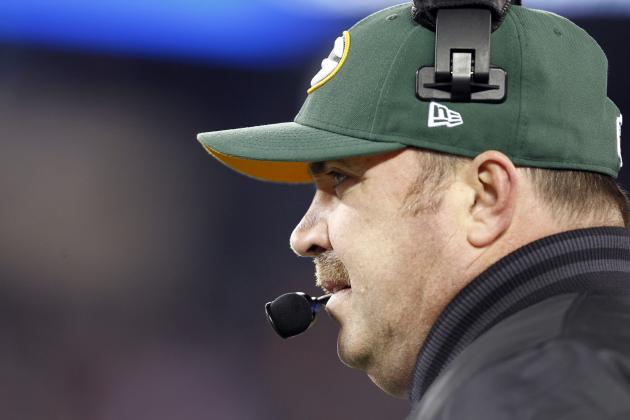 Mark L. Baer-US PRESSWIRE

Blame it on the mustache all you want, but it can't hide the fact that McCarthy made some questionable decisions throughout the game.
After driving down the field into Giants territory and facing a 4th-and-3, McCarthy inexplicably opted to send out struggling (to be kind) kicker Mason Crosby to attempt a 55-yard field goal.
Crosby naturally missed the field goal and it sent the Packers into a tailspin from which they would not recover.
One could also argue the Packers gave up on the run far too early. The two-headed attack of Alex Green and James Starks has been struggling since Cedric Benson went down, but they showed some signs of success against the Giants.
Sometimes just attempting to establish the run is enough to get the opponent to respect it and thus opens things up in the passing game. McCarthy didn't do that and it doomed the Packers from the opening snap.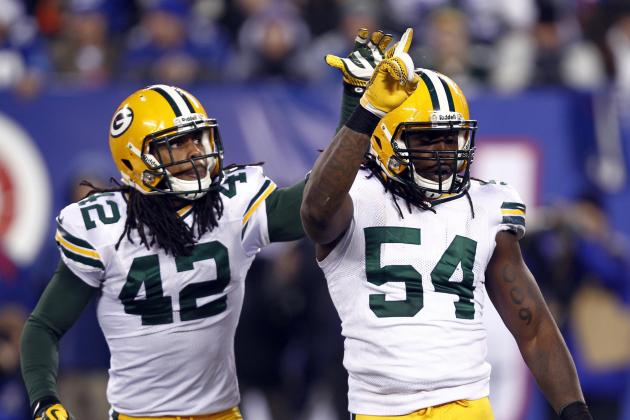 Mark L. Baer-US PRESSWIRE

It's impossible to fully replace someone like Clay Matthews, but the rookie has helped the Packers maintain at least a small semblance of a pass rush.
Moses has been an intriguing prospect since training camp, and thanks to injuries, he's getting his chance to show what he can do. He was the only one that was able to sack Manning all night, and is definitely someone to watch as the season goes on.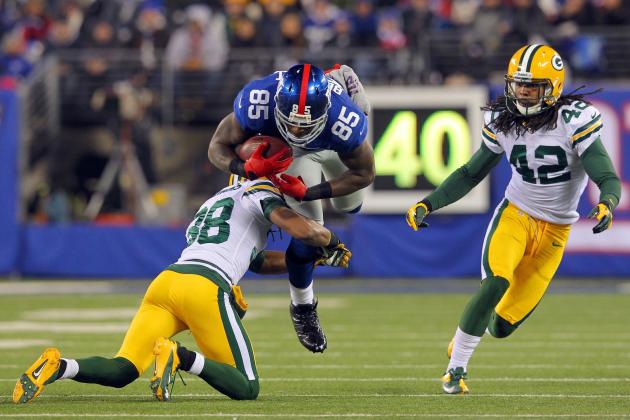 Brad Penner-US PRESSWIRE

Much like the rest of the Packers, it looked like 2011 redux for Williams against the Giants.
Williams couldn't tackle to save his life. At one point he literally had both arms wrapped around a Giants receiver and couldn't bring him to the ground. It was the kind of poor tackling effort that doomed the Packers last season and the kind of play Williams easily should make if he's at all interested in once again becoming a Pro Bowl-caliber player.
The Giants kept the Packers in it early thanks to some bad throws from Manning as well as some drops by the receivers. The Packers unfortunately took themselves out of it with bad-to-horrible tackling on defense and Williams once again was a liability in that department.