How Antonio Cesaro vs. R-Truth Could Be a Good Feud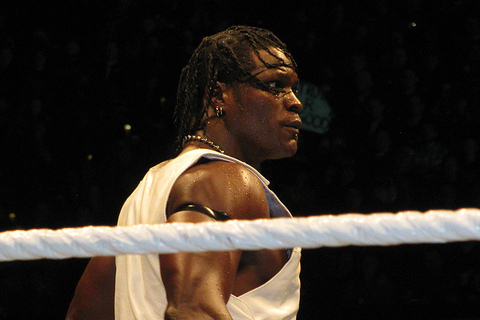 photo by Snerkie on Flickr
Antonio Cesaro successfully defended his U.S. Title against R-Truth at Survivor Series.
The victory went through easily for Cesaro, who's beaten almost everyone in the midcard region, including Santino Marella, Zack Ryder and Brodus Clay. However, R-Truth apparently isn't done with the United States Champion.
R-Truth defeated Cesaro last Friday on Smackdown in a non-title bout. That puts Truth once again in the driver's seat and frontrunner for another title shot.
Here's how Cesaro and R-Truth can generate a feisty feud with each other.
Begin Slideshow

»
Both men couldn't be more different from each other.
Cesaro portrays his cocky persona well. His rugby-style character and suave, multilingual skills provides plenty fodder for the WWE Universe to boo and chant "USA" at him until he is out of the building.
R-Truth plays the unbalanced but funny character admirably. He took his once-great heel persona and turned it into a friendly face for the WWE. R-Truth once more has gained the support of the fans behind him.
Both men clash in personas alone and can definitely entertain fans through their exchanges. Cesaro's straight man against R-Truth's crazy man can provide laughs for the WWE. It also can be the backdrop for the WWE re-establishing the midcard division.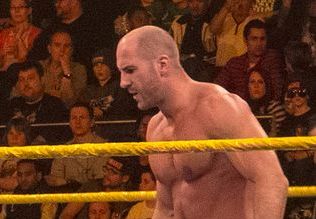 photo by Simon via Wikimedia Commons
Cesaro's and R-Truth's Survivor Series encounter was a sign of things to come, if the WWE decides to keep this feud going.
Their match wasn't the best of the night and hardly stole the show from the main event matches, but did show promise for both superstars.
It established Cesaro's dominance in title bouts while advancing R-Truth's storyline in chasing the title. It also allowed R-Truth to use his variation of the stunner, a suplex move which turns into a stunner.
Survivor Series showed R-Truth and Cesaro can work well together. More time together can once more create significance to the U.S. title.
As stated earlier, Cesaro has been on a roll.
Though the champion has provided many stellar showings of his wrestling ability, the same can't be said for his opponents.
Cesaro shows his impressive strength lifting Brodus Clay as dead weight. He also can hit his uppercut from nearly any position.
Ever since winning the United States title at SummerSlam's pre-show, no one has come close to stop Cesaro. The only blimp before R-Truth was a non-title loss against Justin Gabriel, which Cesaro quickly avenged at Hell in a Cell.
R-Truth's victory not only ends Cesaro's dominant reign, but it shows fans that he can be beaten.
Wrestling fans know Cesaro's time in the independent circuit. Every wrestling fan knows he can wrestle any style.
The WWE style is slower paced. Cesaro is fine with that, but he needs an established veteran with similar style to spar with in order to bring credibility to WWE fans.
Enter R-Truth. He's a former U.S. champion and an established worker in the WWE system. He's not the best worker in the midcard division, but the most experienced.
His second stint brought entertainment for the WWE. His flashy style wows fans and provides excitement in his matches.
Putting him with Cesaro is a great move; not that Cesaro is boring. In fact, both men are entertaining in the ring. That's the point; put two of your best contenders against each other for the belt.
Antonio Cesaro and R-Truth exemplify the roles of the heel and face of wrestling, respectively.
Both wrestlers can get the crowd to do exactly what they want. Cesaro wants the fans to hate him, while R-Truth wants to hear the crowd explode.
Keeping these two in a feud can get the fans to cheer for both men as face or heel. A good feud between the two can bring more credibility to the U.S. Title.
However, it needs to be done right. Showcase their personalities; give them time in the ring with each other. Establish their rivalry, and this feud could surprise many in the WWE.