SEC Basketball Power Rankings: Week 3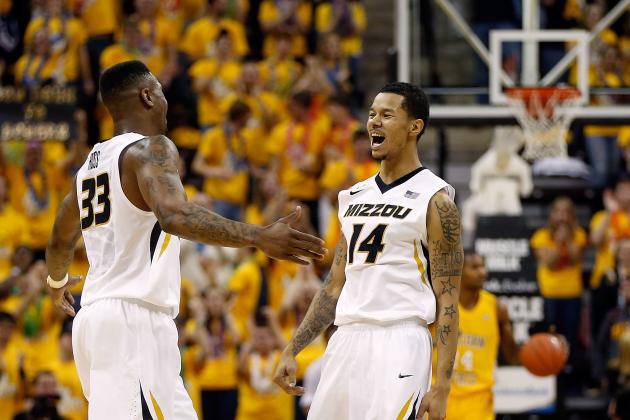 Jamie Squire/Getty Images

Certain SEC teams were very active this week, while others played only once or not at all as they rested up following last week's tournament play.
There was not too much movement at the top of the rankings, as Missouri was the only team to play noteworthy games and the Tigers pretty much held serve.
The bottom of the rankings saw some bad losses from several teams, and in the early going it looks like there is a very large gap between the haves and have-nots in the SEC.
Begin Slideshow

»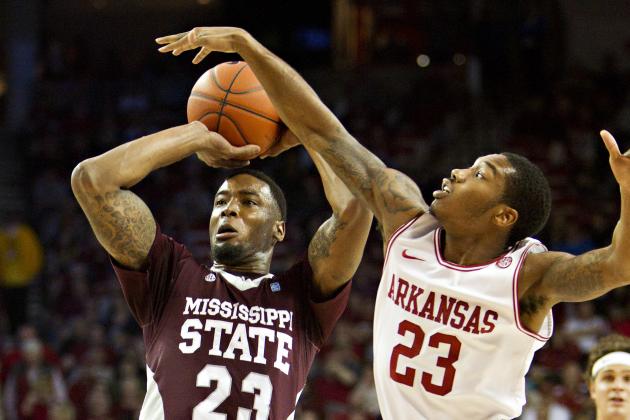 Wesley Hitt/Getty Images

The three teams at the bottom of these rankings are almost interchangeable right now, but the Bulldogs occupy the cellar this week on account of losing three games by a total of 87 points in Maui.
The Bulldogs did play a tougher schedule than many of their counterparts, but losing by 46 points to North Carolina is not the same as simply losing to North Carolina. The 27-point loss to Marquette one day later wasn't much better.
Roquez Johnson remains the Bulldogs' most consistent player, but they need to focus on rebuilding their whole team at this point.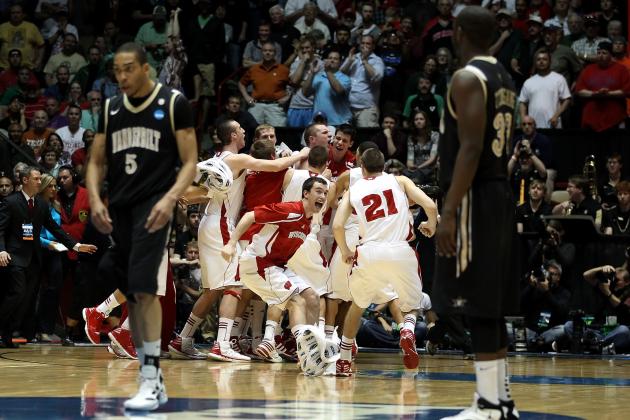 Christian Petersen/Getty Images

Mississippi State's loss to North Carolina was certainly the worst performance of the week by an SEC team, but Vanderbilt's loss to Marist in the Old Spice Classic was a pretty close second.
In that game, the Commodores shot 23 percent from the field and scored 33 points in the entire game—against a MAAC team. The defeat followed a 13-point loss to Davidson, and while Vanderbilt recovered to beat UTEP by 24 Sunday, the Commodores are clearly struggling to find their identity.
Kedren Johnson had a strong game against UTEP, and he and Kyle Fuller seem to be the centerpieces of this new-look Vanderbilt squad. It may take some time for the Commodores to get their act together, though.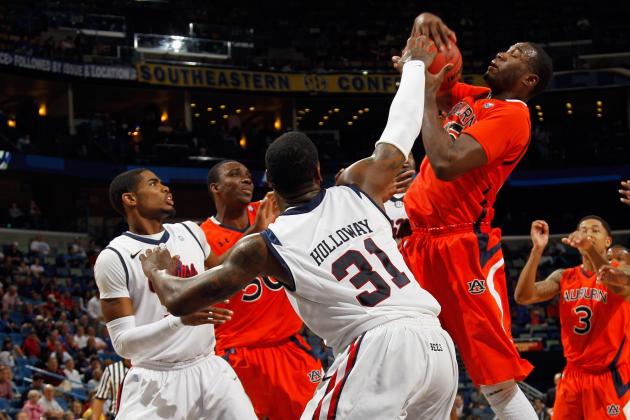 Chris Graythen/Getty Images

Auburn doesn't have any particularly strong results so far this season, but the Tigers were at least competitive in defeats to Boston College and Rhode Island.
That said, neither opponent is exactly tearing up college basketball this season, and Boston College even lost a game to Bryant University on Sunday afternoon. The Tigers took Rhode Island to double overtime, but Auburn didn't score more than 58 points in regulation in either game.
Frankie Sullivan continues to pace the Tigers as their only double-digit scorer, and he is not averaging over 20 points per game. No Auburn player is even averaging two assists, so he is creating his own offense.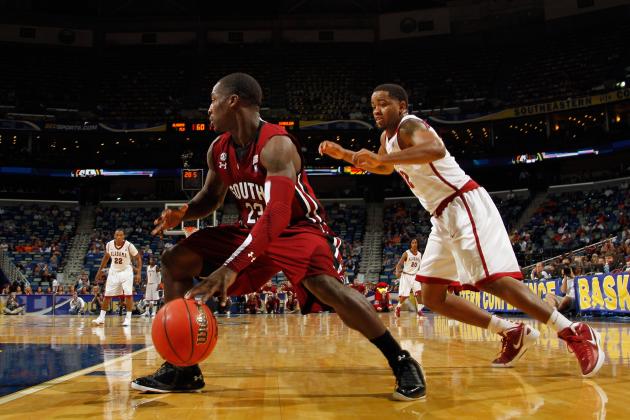 Chris Graythen/Getty Images

South Carolina still hasn't played any noteworthy opponents, but that didn't stop the Gamecocks from picking up their first loss of the season this week.
Indeed, the Gamecocks' first defeat of the season came against Elon, a team that has now beaten South Carolina in two consecutive years. South Carolina trailed by as many as 16 in the second half of a game that it eventually lost 65-53.
The schedule starts to get more difficult for the Gamecocks soon, and they must hope Michael Carrera returns from his concussion before things get even uglier for South Carolina.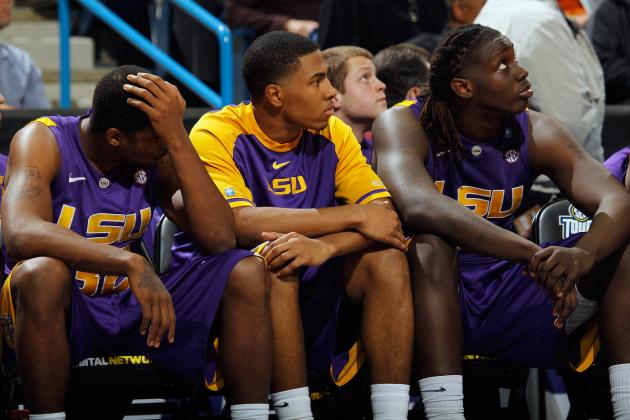 Chris Graythen/Getty Images

LSU remains perfect and untested so far this season, and the Tigers continue to inch up these rankings as a result of the extremely poor play taking place around them.
Though a minor achievement, it is to the Tigers' credit that they have not yet been tripped up by lesser opposition this year. LSU played a particularly exciting game against Northwestern State this week, defeating the Demons (yes, that's their nickname) 102-95 despite allowing 57 points in the second half.
Shavon Coleman had a good game against Northwestern State and is currently averaging over 17 points per game, while Anthony Hickey has been very aggressive defensively and is currently averaging four steals per game.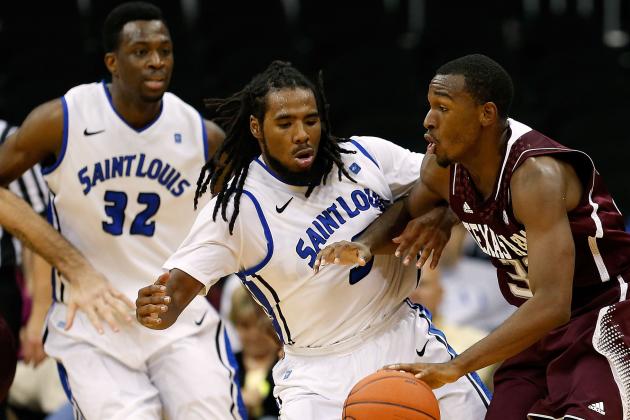 Jamie Squire/Getty Images

Last week I mentioned that the Aggies needed a strong performance in the CBE Hall of Fame Classic. They did not get that strong performance, and they didn't really get a marquee win.
It's certainly good for the Aggies that they were able to escape Washington State in the tournament's consolation game, but the Cougars aren't very good this season, and Texas A&M lost by 21 points to Saint Louis in their opening-round game.
With only a game against Oklahoma representing a potentially decent non-conference win, the Aggies will have a lot of work to do in SEC play.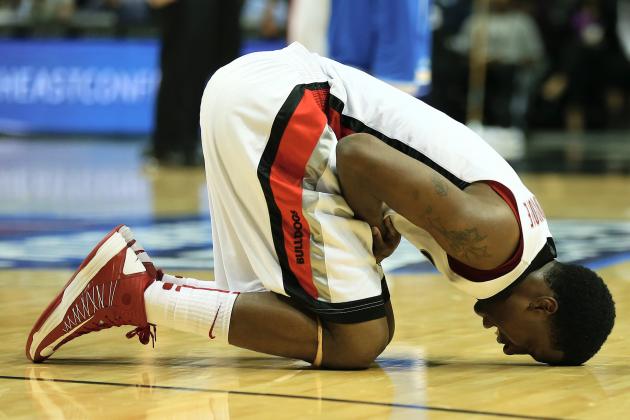 Elsa/Getty Images

The Bulldogs saw their losing streak reach four games at one point this week, but Georgia was competitive against elite competition.
Georgia hung neck-and-neck with No. 1 Indiana for the first 30 minutes of Monday's Legends Classic matchup, though the Hoosiers eventually pulled away. They then witnessed Shabazz Muhammad's breakout performance in a four-point defeat to UCLA.
Kentavious Caldwell-Pope remains the Bulldogs' only consistent scorer, but he is still shooting the ball very poorly. Georgia has not topped 60 points since its season-opening victory over Jacksonville.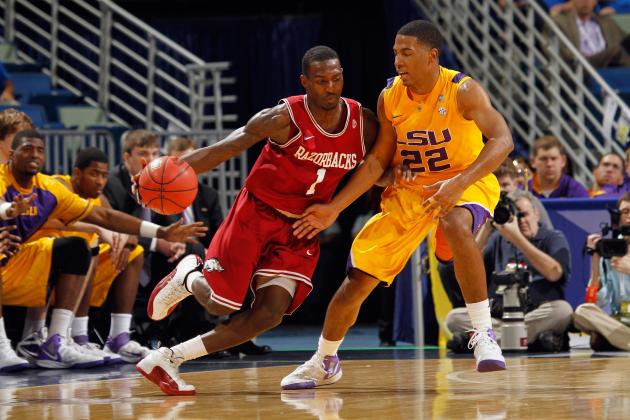 Chris Graythen/Getty Images

Arkansas began the meat of its schedule at the Las Vegas Invitational this week, and the Razorbacks did not get off to a very good start.
The Razorbacks lost both of their games in Las Vegas, falling to Arizona State by 15 points in the opener and then to Wisconsin by seven points in the consolation game. The Wisconsin loss was particularly disappointing, as Arkansas blew a 40-29 halftime lead.
BJ Young is Arkansas' leading scorer, but despite being the team's primary creator, he is only averaging three assists per game.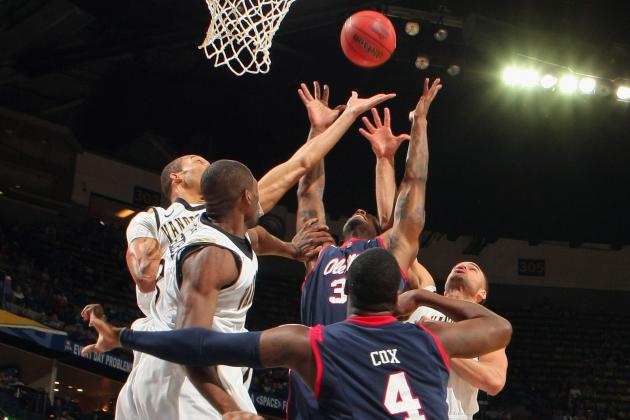 Chris Graythen/Getty Images

Ole Miss essentially had the week off, with the Rebels' one game being a 46-point victory over Lipscomb on Friday.
Games against Rutgers and Middle Tennessee State are around the corner, and while that is not exactly a murderer's row, the Rebels will at least have to play full 40-minute contests to win those games.
Murphy Holloway continued his good start to the season, scoring 23 points and adding eight rebounds in only 24 minutes against Lipscomb. The Rebels forced 26 turnovers in the game.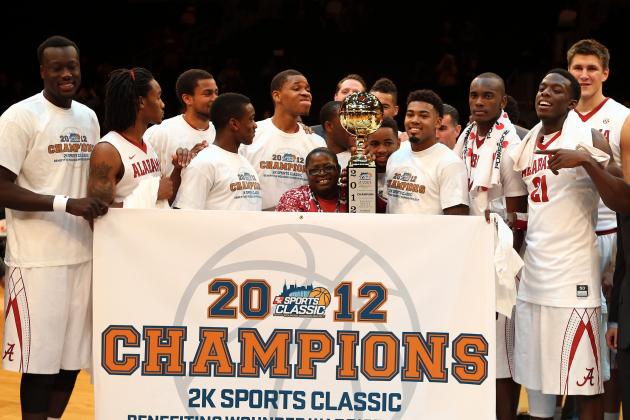 Elsa/Getty Images

Alabama's week was very similar to that of Ole Miss, though the Crimson Tide's 13-point victory over Charleston Southern was probably closer than it should have been,
Given Alabama's championship performance in the 2K Sports Classic, some letdown was to be expected, and the important thing is that the Crimson Tide were able to get through the game with a victory.
Trevor Releford scored 22 of the Crimson Tide's 59 points in the victory, and he is now averaging 18.6 points per game on 55 percent shooting so far this season.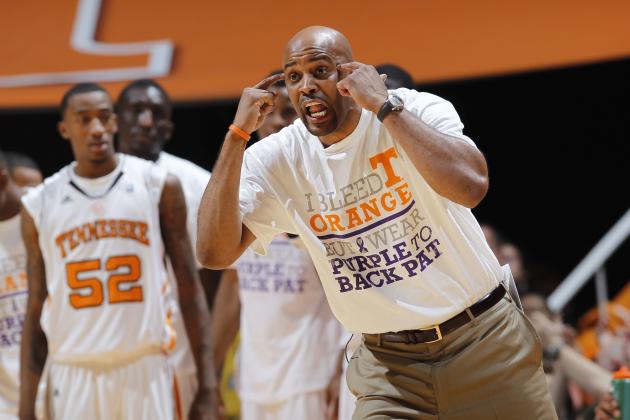 Joe Robbins/Getty Images

Tennessee actually had the week off, as the Volunteers broke for Thanksgiving following their return from Puerto Rico. Their season resumes Monday against Oakland.
The week off comes at a good time for the Vols, as it gives team leader Jeronne Maymon more time to recover from a recent knee injury.
After Oakland, a team which has actually defeated the Volunteers in two consecutive seasons, Tennessee's schedule starts to get difficult with games against Georgetown, Virginia and Wichita State.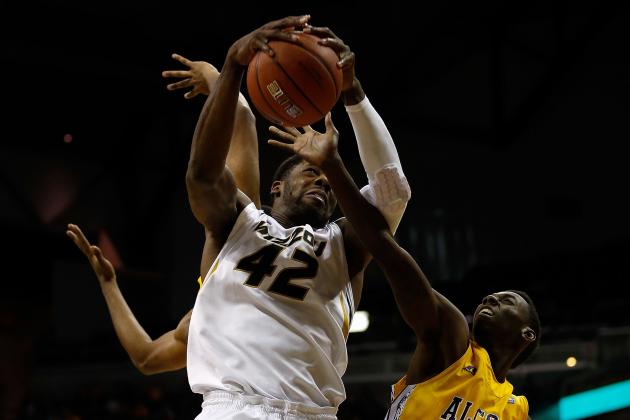 Jamie Squire/Getty Images

Though Missouri did not return from Atlantis unblemished, the Tigers also did themselves no real harm while picking up at least one quality win in the process.
It would have been nice to see Missouri be more competitive in its loss to Louisville, but the Tigers picked up a quality win in the tournament's final day with a 68-65 victory over a very talented VCU squad.
Phil Pressey played a key role in that victory, notching eight assists and scoring two key baskets in the game's final 90 seconds.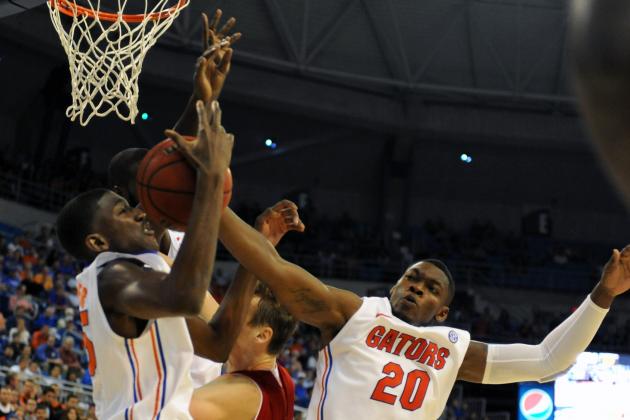 Al Messerschmidt/Getty Images

Florida was not really tested this week, and the Gators remain perfect so far in 2012-13.
Victories over Savannah State and UCF came somewhat easily for the Gators, though perhaps Florida's margin of victory against UCF should have been greater than 13 points.
Scottie Wilbekin had a great all-around game against UCF, compiling eight assists and five rebounds to go with his 17 points. Given Kenny Boynton's current focus on scoring, it is important for a strong point guard option to emerge for the Gators, and Wilbekin, the former starter, may be that guy.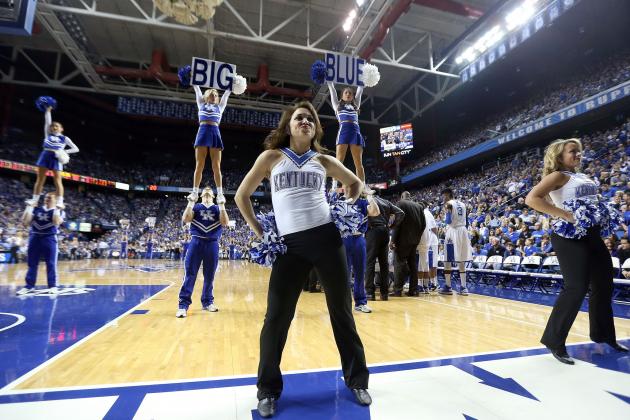 Andy Lyons/Getty Images

Kentucky had a very similar week to Florida, defeating two overmatched opponents while allowing one game to remain closer than it should have,
That game was against Morehead State, as the Wildcats led by only one point at halftime before eventually escaping with an 11-point victory.
Freshman Archie Goodwin had a breakout game against the Eagles, scoring 28 points and earning 17 free-throw attempts. Nerlens Noel continued his strong all-around play, blocking six shots to go along with 11 rebounds, four assists and three steals.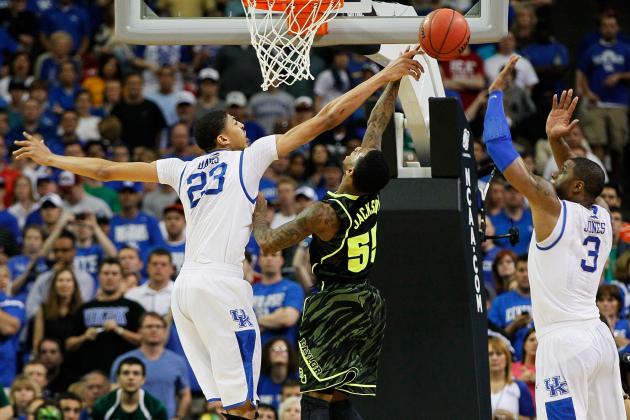 Kevin C. Cox/Getty Images

1. Syracuse vs. Arkansas: Friday, November 30, 8:30 p.m.
There are several marquee SEC games this week as a result of the coming weekend's SEC/Big East Challenge, and the Razorbacks' shot at Syracuse is one of the headliners. Given Arkansas' poor performance at the Las Vegas Invitational, it is important for the Razorbacks to show well at home against the Orange.
2. Baylor vs. Kentucky: Saturday, December 1, 12:30 p.m.
Most of the names and faces have changed, but Baylor still must remember how easily Kentucky dispatched the Bears in last year's Elite Eight. Baylor is off to a lackluster start to the year, giving them even more motivation to try to steal a win at Rupp Arena.
3. Alabama vs. Cincinnati: Saturday, December 1, 3 p.m.
Despite their strong start to the season, the Crimson Tide have not yet received much national respect. A road win against a ranked Big East team would change that. The Bearcats come off a tournament title of their own, as this week they defeated Iowa State and Oregon to win the Global Sports Classic.