10 Things We Learned About the SEC in Week 13
Mike Ehrmann/Getty Images

The SEC's run at dominance now lies on the shoulders of Georgia and Alabama.
After the action concluded in the final week of the regular season, both the Crimson Tide and Bulldogs handled their business and ensured that the SEC Championship Game will serve as a play-in game.
But those weren't the only SEC teams to settle an agenda Saturday. There's another team in a neighboring state called Florida that defied the odds and silenced all the doubters with a 37-26 victory against Florida State.
So with the SEC Championship Game set and all of the SEC's top 12 teams winning this past weekend, this is what we learned in Week 13 of SEC play.
Begin Slideshow

»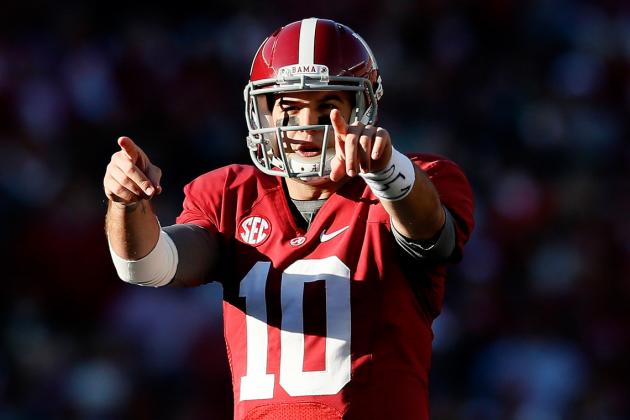 Kevin C. Cox/Getty Images

The Alabama Crimson Tide are too good for mulligans.
With the undefeated teams in the BCS falling apart in the past two weeks, Alabama received a second life at winning a BCS National Championship.
Giving this team another shot at the championship? As Nick Saban would say, LOL, I'll TTYL when Alabama is holding the crystal ball. Okay, so maybe Saban wouldn't say that.
Seriously, though, ever since Alabama lost to Texas A&M, this team has regained its focus and been on a mission. The Crimson Tide scored 42 points in the first half in both of the games following their loss. Look out, Georgia...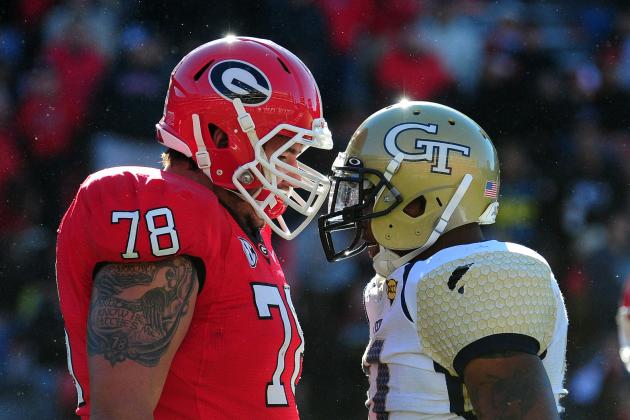 Scott Cunningham/Getty Images

Then again, maybe it's look out, Alabama. After winning six games in a row and the last four by blowouts, Georgia just may be the hottest team in college football right now.
All right, who else can't wait for Daryl to call into The Paul Finebaum Show next week? For those who choose not to listen to The Finebaum Show (don't blame you), a certain Georgia fan named Daryl calls in regularly to the mostly populated Alabama fan network.
As you can imagine, Alabama fans rip him a new one. Well, they can't this week, and the reason for that is Georgia's 42-10 beatdown on Georgia Tech.
Simply put—Georgia isn't playing around, folks. And really, if you're bored one afternoon this week, tune into the show and listen to the fanbases bicker. It'll be your new guilty pleasure.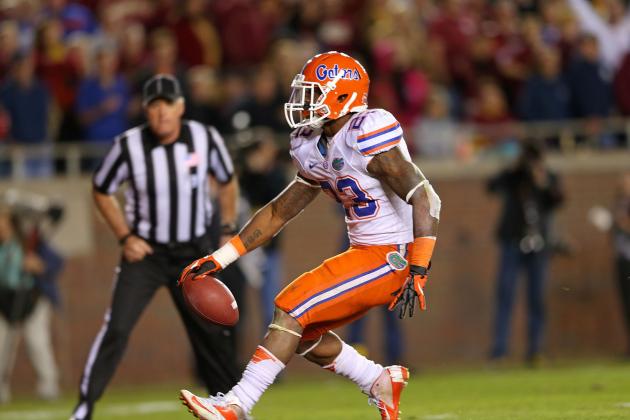 Mike Ehrmann/Getty Images

Don't call it a comeback, Florida has been doing this all year.
We were beginning to doubt you, Gators. Florida limped into its big matchup against Florida State with unimpressive victories against Missouri, UL-Lafayette and Jacksonville State.
A Florida State victory in Tallahassee was for certain, right? Wrong. When the Gators trailed 20-13 going into the fourth quarter, it looked like the Seminoles would just pull away. But wait, we should've all known better.
In victories against Texas A&M, LSU and Tennessee, Florida flexed its muscles in the fourth quarter and pulled off the victory. The same happened here. The Gators scored 24 unanswered points and would beat Florida State 37-26. Enough can't be said about the mental toughness exhibited on that field by Florida Saturday afternoon.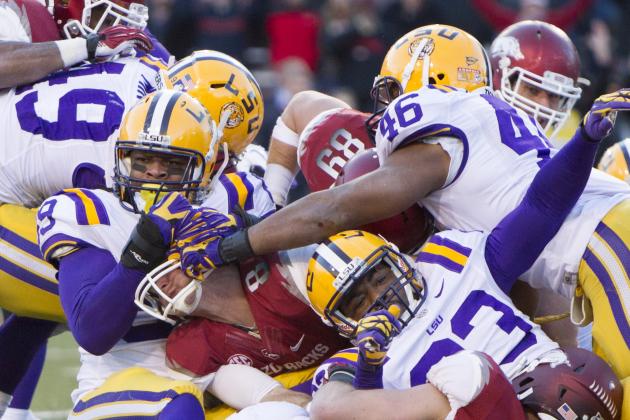 Wesley Hitt/Getty Images

Wipe that sweat off of your brow, LSU fans.
For the past two weeks, LSU has been playing down to its opponent. What did they do, switch mentalities with the Georgia Bulldogs or something?
Arkansas almost pulled off the upset Friday afternoon, and the biggest reason for that falls on the defense of LSU. Seriously, who would have thought that LSU's defense would be the reason LSU struggled late in the season? Certainly not this guy.
Let's not sugarcoat this—LSU's defense is reeling right now. After allowing 35 points to Ole Miss, the Tigers gave up 462 total yards to Arkansas. Where did the pressure from this great defensive line go? Fortunately for the Tigers, they'll have an entire month to get this fixed before their bowl game.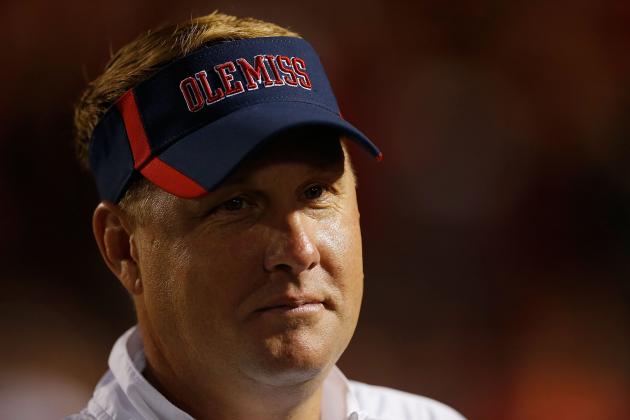 Scott Halleran/Getty Images

Win or lose, Ole Miss competes, and really, that's all you can ask for.
Give credit to the head coach for giving the Rebels their die-hard mentality. Live easy and Bruce Willis.
Ole Miss' record may not reflect it, but Hugh Freeze changed the mentality of this Ole Miss team, and Ole Miss is now bowl eligible with six wins because of it. Freeze might not be getting the immediate results on the field, but the play on the field is unquestionably 10 times better than it was a year ago.
Ole Miss' season is somewhat similar to Will Muschamp's first season as head coach at Florida. The team is playing hard, and all it takes is a huge win to turn the tide. Ole Miss' 41-24 victory against Mississippi State just might do it by giving this team momentum heading into its bowl game.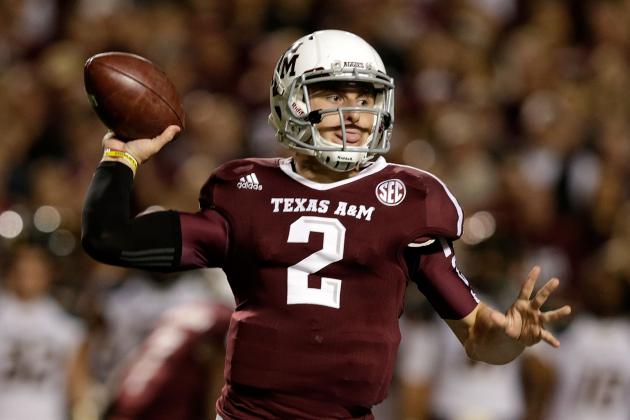 Scott Halleran/Getty Images

There's no ifs, ands or buts about it—Johnny Manziel is your next Heisman winner.
It doesn't matter that he's a freshman: Manziel is the most outstanding player in college football, and you'd have to be a fool to dispute that.
Entering the game against Missouri, the Heisman was Manziel's to lose. Well, let's just say Manziel didn't lose it.
Oh no, Manziel won it. Johnny Football surpassed Cam Newton for most total yards in a single season in the 59-29 victory. Manziel finished the regular season with over 4,600 yards of total offense. Freshman or not, Manziel's incredible numbers will gain him enough votes to win the most prestigious award in football.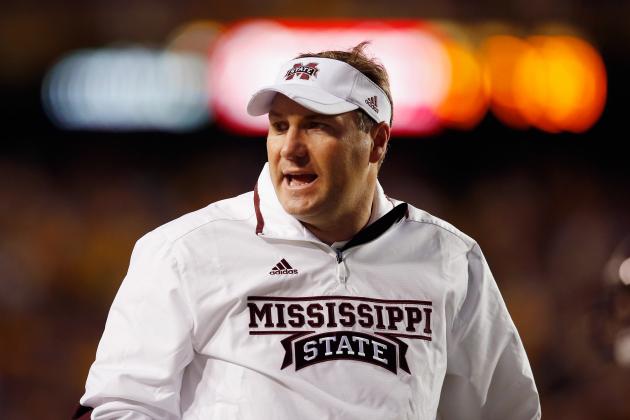 Chris Graythen/Getty Images

Just how far can Dan Mullen bring Mississippi State?
As the clock struck zero Saturday night, Mullen had to be thinking in his mind, "What do I do now?" The Egg Bowl was Mullen's baby.
He might not have won many games in the SEC West, but Mullen was going to win the Egg Bowl, and Mississippi State fans were going to gloat about it all summer long. Well, that's not going to happen this year.
For years now, Mississippi State has been knocking on the door in the SEC West as a potential elite team. But after another season of finishing behind LSU and Alabama, it seems Mississippi State may never get over that hump of mediocrity in the SEC West, especially with Johnny Manziel tearing it up at Texas A&M.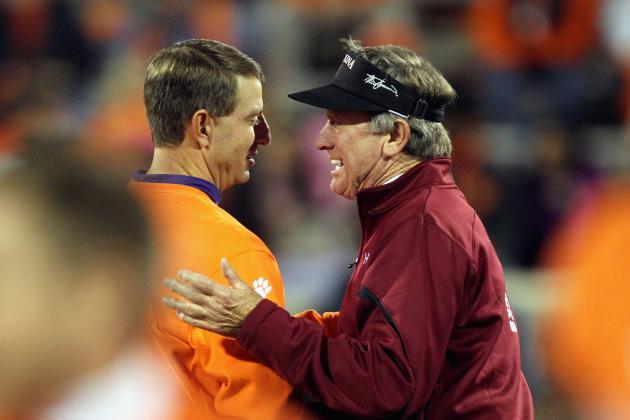 Streeter Lecka/Getty Images

Who's your daddy, Dabo Swinney? Who's your superior, Clemson?
Make that four straight for the South Carolina Gamecocks beating the Clemson Tigers, after South Carolina beat Clemson 27-17 Saturday night.
So not only does Steve Spurrier talk the talk, he walks the walk. One thing's for sure—Spurrier will never be shy around a microphone. He says what he wants, and really that's admirable.
But when it comes down to put up or shut up—Spurrier puts together a solid gameplan that shuts down Clemson. Chalk one more up for the Ol' Ball Coach.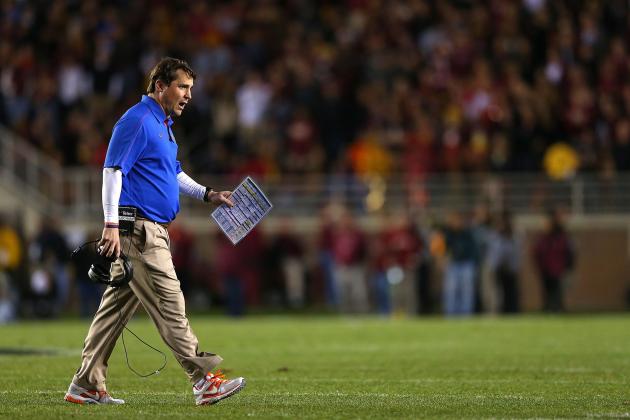 Mike Ehrmann/Getty Images

It's hard to believe that Florida is the team that will represent the SEC in the Sugar Bowl.
Why? Well, no one expected them to.
After playing down to its opponents for three straight weeks, Florida entered its matchup against Florida State as an underdog. Heck, everyone was predicting Florida State to win.
How wrong they all were. Florida pulled off a remarkable victory in Florida State's backyard, and it was sweeter than sugar.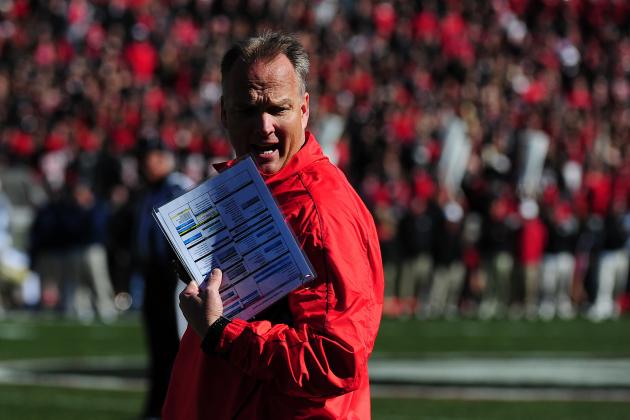 Scott Cunningham/Getty Images

Rejoice SEC fans, all is right with the world.
The SEC will be represented in the national championship game once again, with the winner of Alabama and Georgia this Saturday playing Notre Dame for all of the marbles.
With the way both teams are playing right now, this should turn out to be a great contest between two teams rich with NFL-caliber talent.
It should be a battle worth remembering, and when it's all said and done, the winner should beat Notre Dame and claim that seventh straight national championship for the best conference in all of the football.