5 UFC Fighters with Scary Finishing Power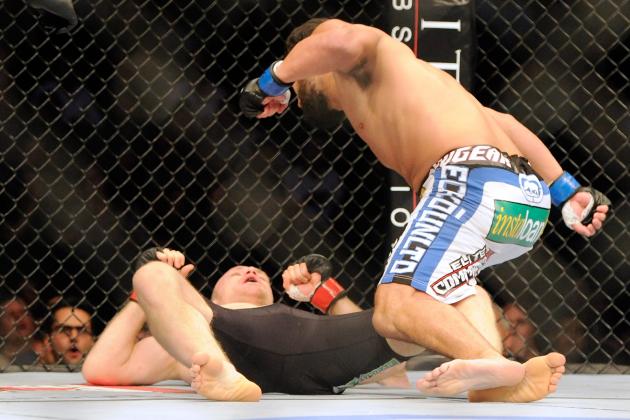 Eric Bolte-US PRESSWIRE

Having one-punch knockout power in MMA is a very beneficial thing to possess.
You have the ability to end any fight with just a single punch. You're never completely out of a fight because it can change with one well-placed fist.
Some MMA fighters have this ability and use it to great effect in their fights. They have provided wicked knockouts that will live on highlight reels for years.
Check out some UFC fighters with dynamite in their fists.
Begin Slideshow

»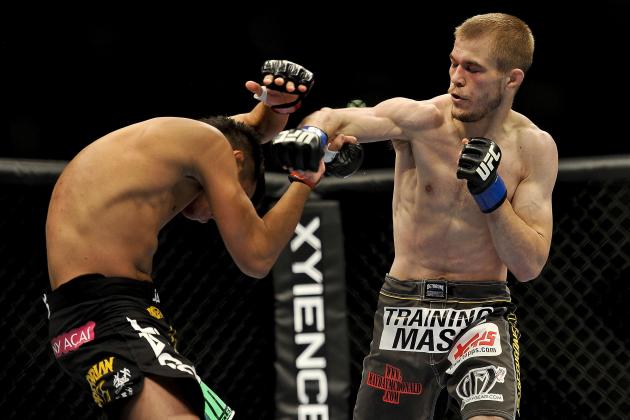 Paul Abell-US PRESSWIRE

It's very rare to see a bantamweight with one-punch knockout power.
"Mayday" is a rare fighter. He's 4-0 in the UFC so far and is widely considered a bantamweight challenger.
And he's only 21 to boot.
McDonald holds nasty KO's over Alex Soto and Miguel Torres in the UFC, and seven other opponents have succumbed to the power in his fists.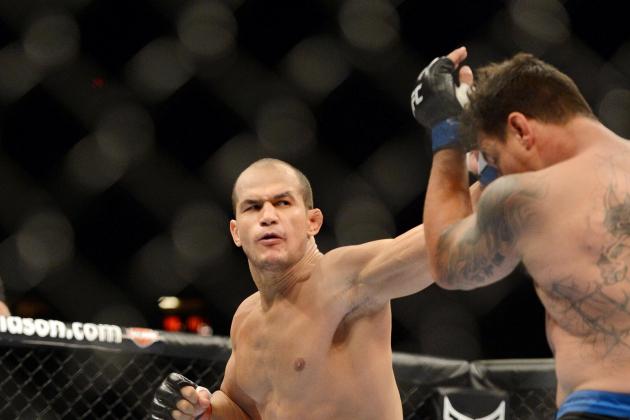 Ron Chenoy-US PRESSWIRE

You can't complete this list without the addition of the reigning UFC heavyweight champion.
Dos Santos owns arguably the best boxing in the UFC today, and he's used it to knock out opponents left and right.
Among his victims are Frank Mir, Cain Velasquez and a near decapitation of Fabricio Werdum in his debut.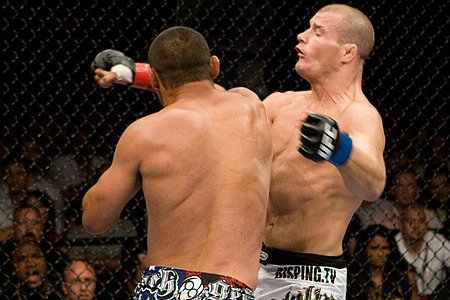 Photo Credit: blogs.mirror.co.uk
A wrestler with arguably the most famous knockout in UFC history.
Dan Henderson made MMA highlights for decades at UFC 100 when he knocked Michael Bisping into next Tuesday.
Henderson's "H-Bomb" has helped him defeat such opponents as Fedor Emelianenko, Renato Sobral and Wanderlei Silva.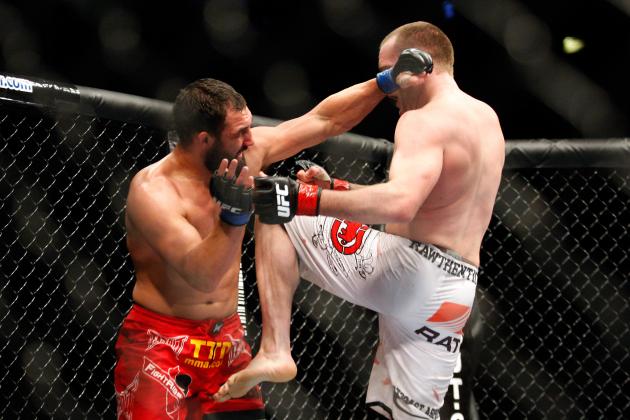 Richard Wolowicz/Getty Images

Hendricks proved at UFC 154 that his left hand may rival the power of Dan Henderson's "H-Bomb."
It appears that Hendricks doesn't even need to hit you that hard to put you to sleep. Ask Martin Kampmann.
Hendricks also devastated Jon Fitch at UFC 141 with a stunning 12-second knockout.
Every welterweight should fear the power Hendricks brings to a fight.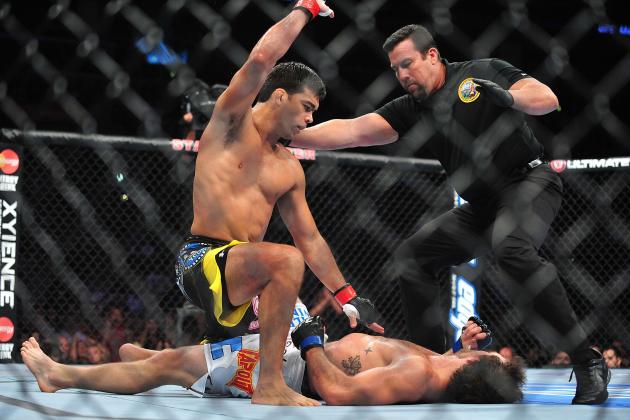 Gary A. Vasquez-US PRESSWIRE

Machida is an incredibly elusive striker. He is also very powerful.
Machida has the innate ability to avoid punishment while answering back with hard strikes of his own.
His crane kick knockout of Randy Couture will be remembered by fans for years. He has also put out Rashad Evans and dealt with a charging Ryan Bader by putting him face down on the canvas.
Machida is dangerous in all facets of the MMA game. And he has power to boot.
Tweet me @FuscoNation16.