The 25 Hottest Female Winter Sports Athletes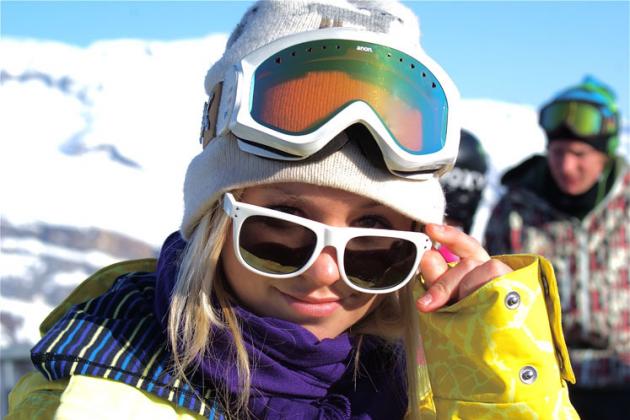 Image via linnhaug.com
Who says we have to wait until 2014 to enjoy some sexy winter sports athletes?
I don't know about you, but I was ready for the next Olympics one hour after the closing ceremonies of the 2012 London Summer Olympics. Then again, I just love the Olympics, summer and winter. Yes, both of them.
I also enjoy seeing the talents, both on and off the field, of some of the world's hottest female winter athletes.
Instead of waiting for Sochi and the 2014 Winter Olympics, let's enjoy some of the winter sports women you probably never heard of. Enjoy.
Begin Slideshow

»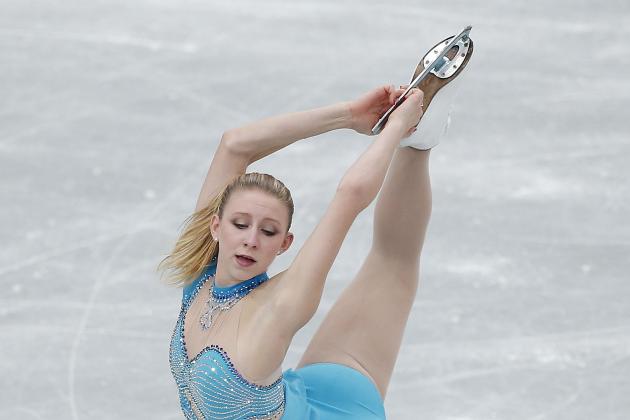 Kiyoshi Ota/Getty Images

I was at this party in Florida this one time, and someone made a bet that I couldn't pull off this pose, seen here being pulled off by Agnes Zawadzki, in the grass, without any ice.
Well, I didn't quite prove them wrong, but I did manage to blackout from hitting my head on the concrete. Boom.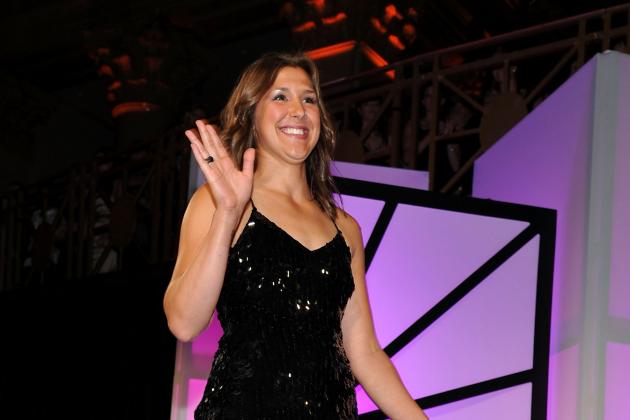 Mike Coppola/Getty Images

One thing Jen Hudak knows is finishing in the top three spot in international skiing events. She has done it 15 times, winning six of those events in the process.
Who said beautiful women can't ski?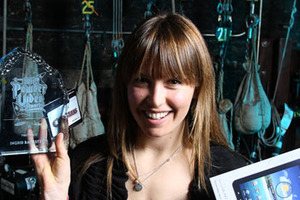 Image via powdermag.com
According to Powder magazine, Ingrid Backstrom is the No. 1 female skier of 2012 in the world as voted by the fans.
So she might not own a bunch of medals, but she is still one of the most popular female skiers ever.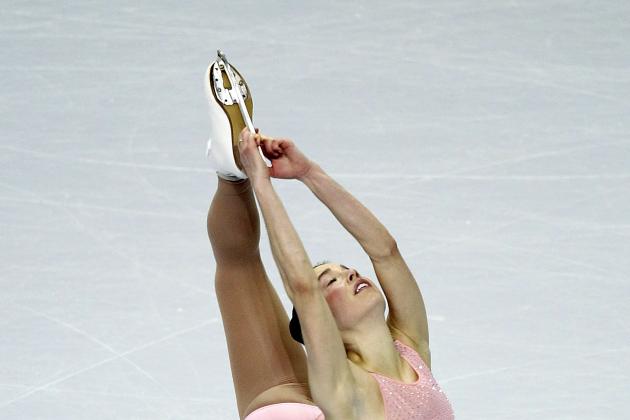 Matthew Stockman/Getty Images

I am proud to introduce you to one of America's best figure skaters, Alissa Czisny.
If you learn anything from this slideshow, know this. Team USA will be tough to beat in Sochi in 2014.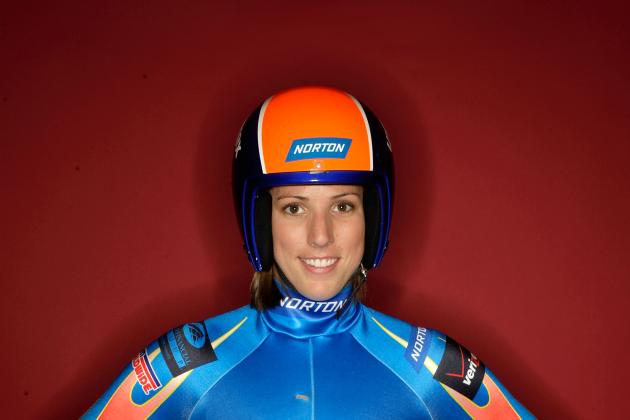 Jamie Squire/Getty Images

What exactly is the luge?
It is basically a sled with a pair of skates tied to the bottom that you sit on and go about 1,000 mph down a luge track.
Sounds dangerous, yet I still want to give it a try.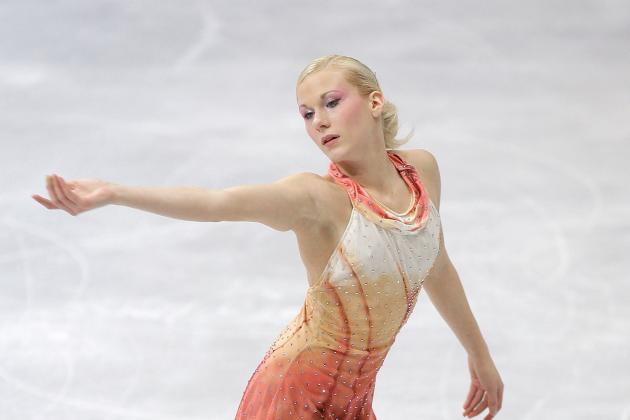 Chung Sung-Jun/Getty Images

Is it just me, or is figure skating becoming sexier every year?
In 2002, 2006 and 2010, the female beauties on the ice grow each year. Now, thanks to talented smoke shows like Isabelle Olsson, the sport is becoming one of my favorites.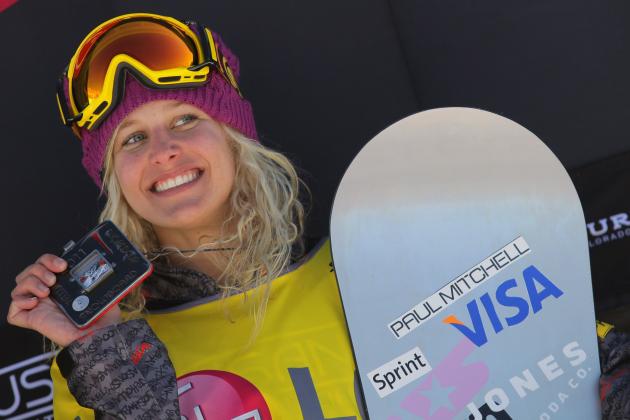 Doug Pensinger/Getty Images

Nothing will ever be as tough as snowboarding. It's like skateboarding on acid in the rain on a greasy road. There is nothing appealing about it.
I take that back. Lindsey Jacobellis is appealing; she is downright amazing, owning seven career Winter X Games gold medals in snowboarding.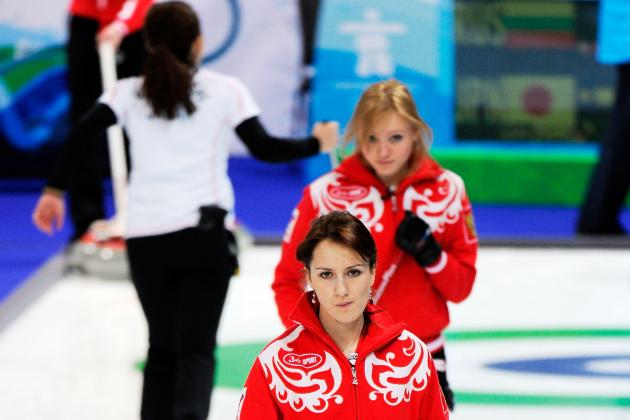 Kevork Djansezian/Getty Images

Curling isn't a sport. It's an experience.
No, seriously, it is. If you watch it, try not to enjoy it too much. All the beautiful women screaming while playing a human version of that awesome bar game we all played at one point in time.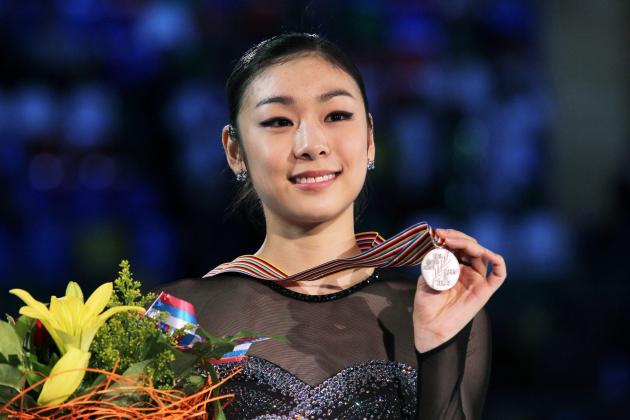 Oleg Nikishin/Getty Images

Kim Yu-Na stole the hearts of figure skating fans in 2010 when she came out and set a new world record en route to her first and only Olympic gold medal. So far.
She will win more medals; just not sure it will be gold. We just have to wait and see.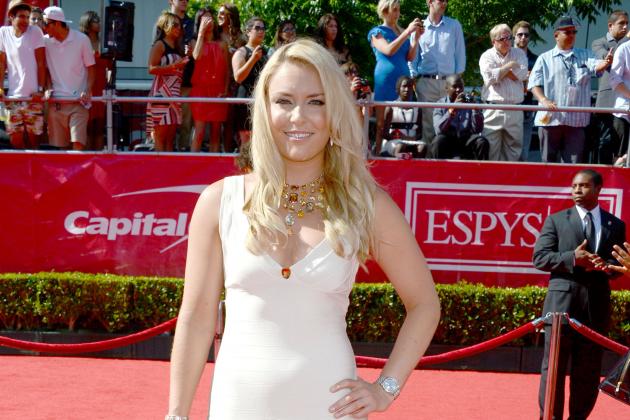 Frazer Harrison/Getty Images

She skis, we love her. She wins, we love her. She confesses her undying love for Justin Bieber during a live awards show, we still love her.
What is not to love about one of the best female skiers in the US?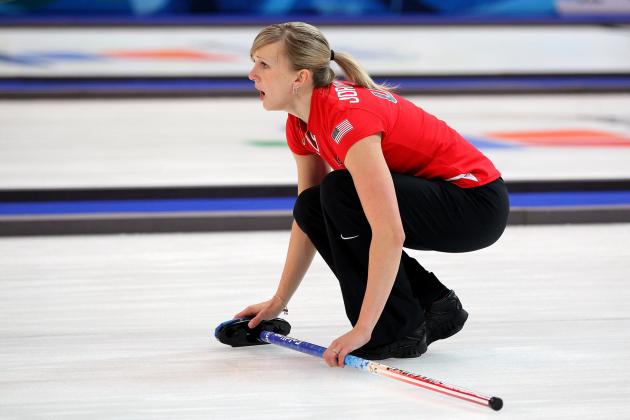 Cameron Spencer/Getty Images

At first glance, you probably think Nicole Joraanstad is from Sweden or Norway. Not so fast, my friend.
She was born in Seattle, Washington and now plays out of Madison, Wisconsin. Sweden isn't even a factor.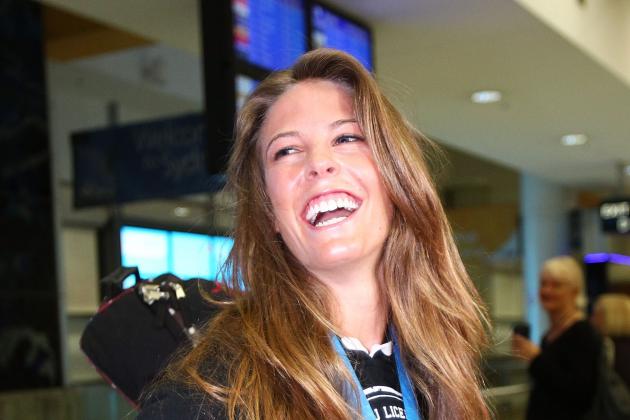 Mark Nolan/Getty Images

There are many things I admire about the opposite sex, but the one thing that will always be at the top of my list is a beautiful smile. There is nothing else like it.
Torah Bright, her last name goes perfectly with that beautifully bright smile. And now that she owns an Olympic gold medal, that smile will never go away.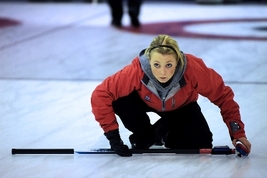 Image via sisport.com
I still don't know much about curling, but I want in.
I wonder if Anna Sloan could be persuaded to give me some free lessons. You think?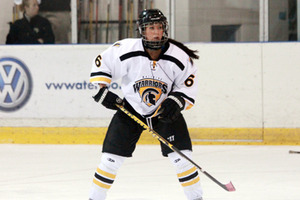 Image via waterloochronicle.ca
Sarah Wolfe is a hidden gem in a world of female hockey players. Don't ask me how; just know that I did find her.
Finding beautiful young talents like Sarah Wolfe is the reason I love the Winter Olympics.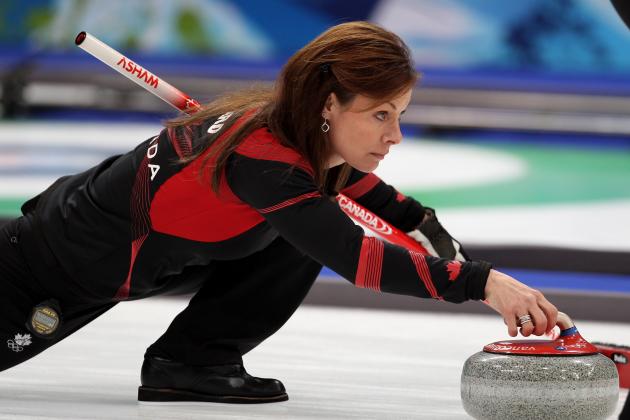 Alex Livesey/Getty Images

You don't have to agree. I honestly don't care if you do anyway, but Cheryl Bernard belongs on every list involving the words hot and women.
The 46-year-old curling beauty is one of my all time favorites. And always will be.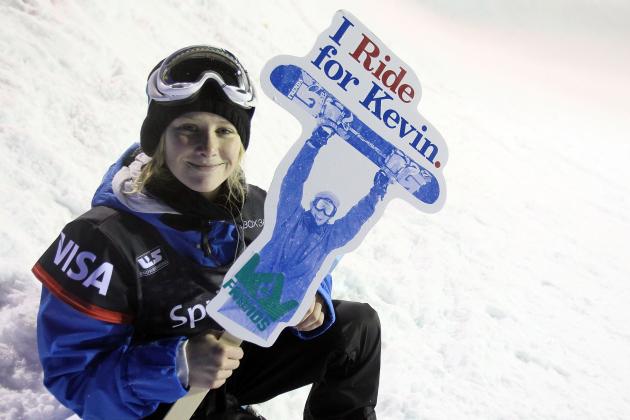 Doug Pensinger/Getty Images

At 21 years of age, Ellery Hollingsworth has been snowboarding for 15 years now. That is not a misprint; she has been doing this since she was six years old.
I remember being six years old, and snowboarding would have been impossible for me.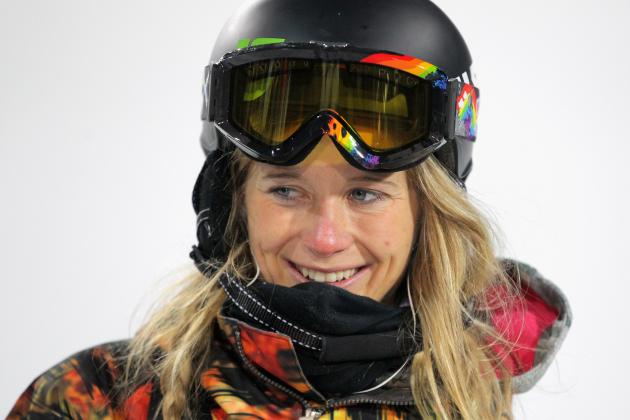 Doug Pensinger/Getty Images

Hannah Teter has won two Olympic medals, one gold and one silver, in consecutive Winter Olympics. She also is the proud owner of six Winter X Games medals from her 10-year snowboarding career.
The jury is still out for 2014, but if I was a gambling man, I would bet the house she comes back and wins another medal.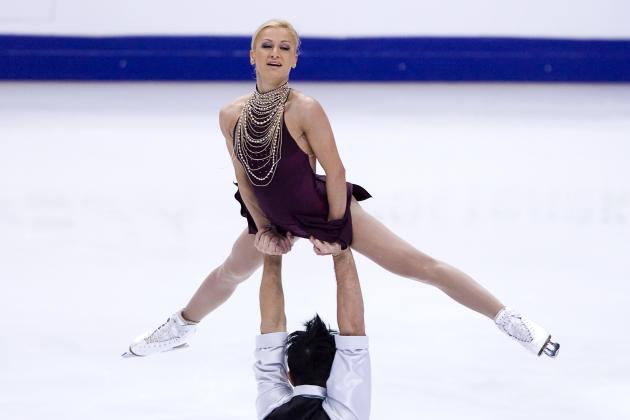 Dmitry Korotayev/Getty Images

What are some of the greatest jobs in the sports world?
Outside of backup NFL QB's and male cheerleaders, one of the best jobs in sports would be being the male in a male/female figure skating duo.
The benefits outweigh the jokes.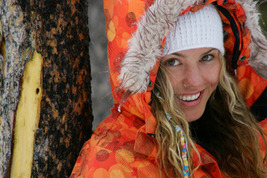 Image via shejumps.com
Lynsey Dyer is a big mountain skier. She loves to ski down the side of a huge mountain, usually jumping off cliffs and landing some pretty big jumps.
I want to add that I would not be first in line to do big mountain skiing. I would much rather watch it from the resort.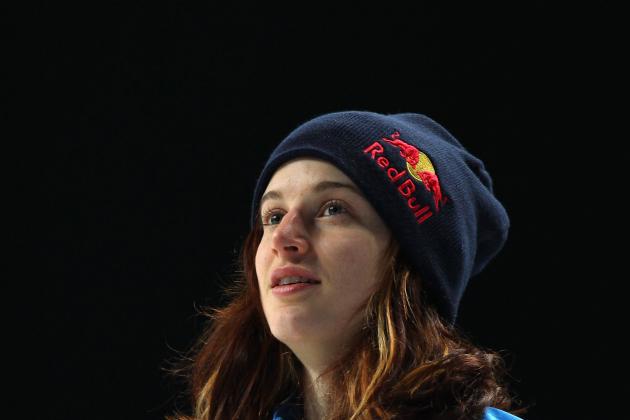 Alex Livesey/Getty Images

Katherine Reutter is 24 years old and already owns two Olympic medals in speed skating. And she will add more before her career is over.
I would like to add that I would love to sign her thigh too.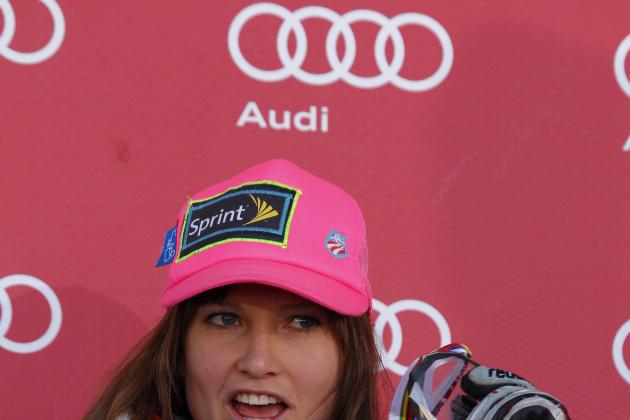 Alain Grosclaude/Agence Zoom/Getty Images

Winning. It's what Julia Mancuso does best.
She owns three Olympic medals, four World Championship medals and another eight from her Junior World Ski Championship days.
And yes, she will be in Sochi in 2014. Fact.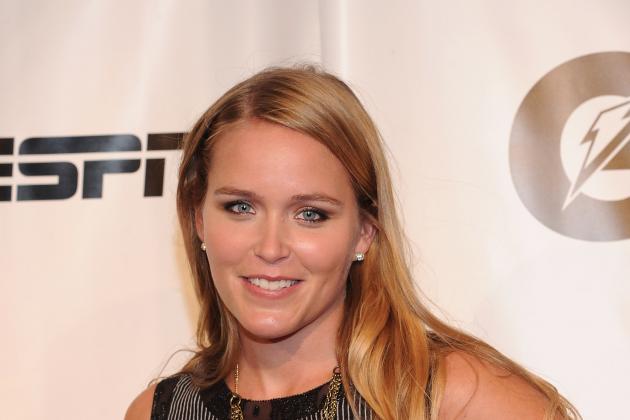 Jason Kempin/Getty Images

If you thought snowboarding was tough, what about skiing? Both feet are attached to two long skis, which are very hard to walk in, and no brakes.
Now imagine you are 10,000 feet high and on top of a mountain. Go!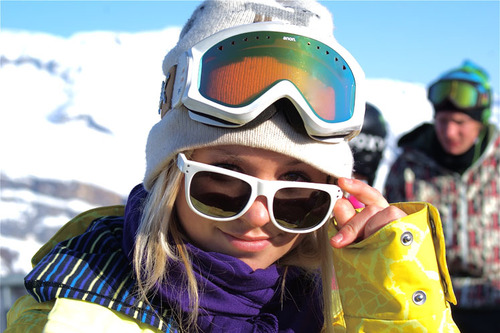 Image via linnhaug.com
Linn Haug has a Twitter account, and she knows how to use it. So go follow her and enjoy the ride.
The pro snowboarder didn't have the best experience in 2010 when she didn't win an Olympic medal, but that doesn't mean she won't return to Sochi to win one then.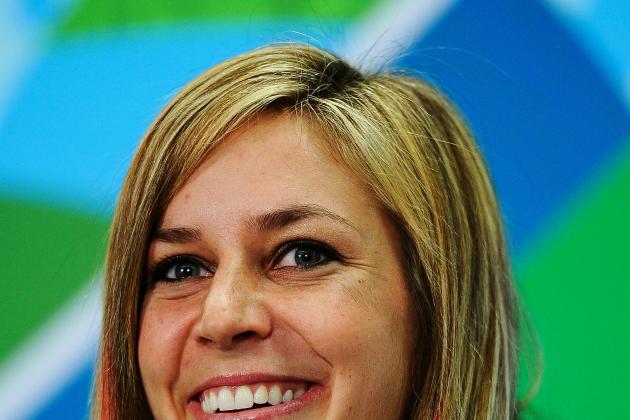 Kevork Djansezian/Getty Images

After Noelle Pikus-Pace finished fourth in the 2010 Winter Olympics, she retired from the only sport she ever participated in, the skeleton.
But earlier this year, she came out of retirement. Sometimes, you just can't let go. If she works hard enough, maybe she can finally retire after 2014 with a gold medal.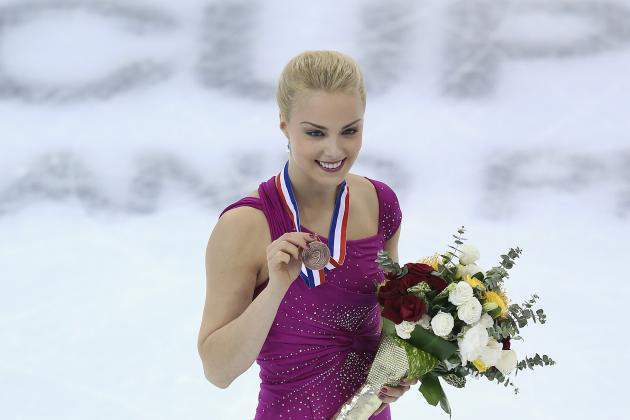 Feng Li/Getty Images

Kiira Korpi has grown into an international sensation. And we have been covering her for years.
Now we just have to wait for the rest of the world to realize what we have been saying the entire time.