25 Sexy Athletes You Think You Have a Shot With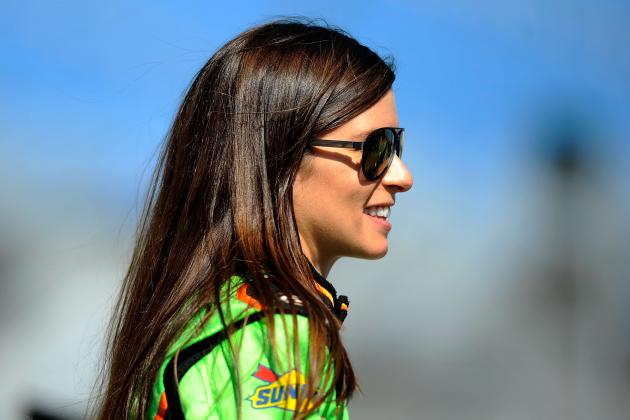 Jared C. Tilton/Getty Images

A few days ago, Danica Patrick announced on her Facebook page that she would be getting divorced from her husband of seven years, Paul Hospenthal.
Welcome back to the single life Danica, we have missed you. But don't, for one second, think that because she is now available that you have a shot. It is quite the opposite my friend.
Just because she seems attainable, does not mean she is. In fact, most female athletes you think you can get, you have zero shots with. But it never hurts to try, right?
But make sure to try somewhere else.
This list is the 25 women you won't ever get with. Enjoy.
Begin Slideshow

»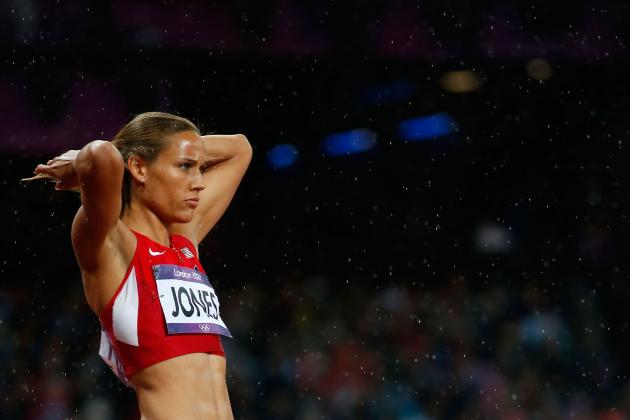 Jamie Squire/Getty Images

I am lucky enough to have met Lolo Jones in person back in her LSU days. She is one of the nicest people I have ever met, and she is just as beautiful in person.
She gives off a false sense of security, however. She was beyond untouchable but feel free to give it a shot. I will be the guy laughing at you in the back of the room.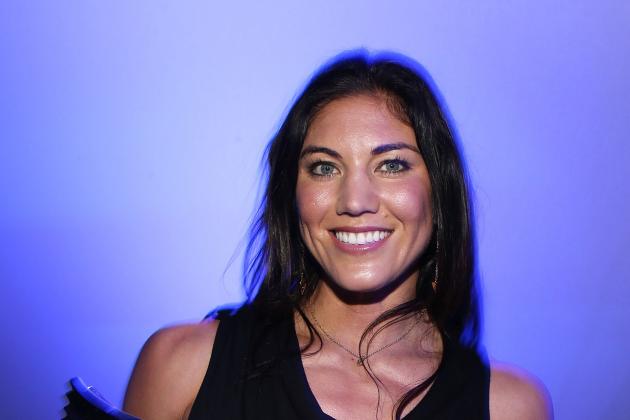 Christopher Polk/Getty Images

OK, hear me out first. I understand she is now married, but prior to her super secret engagement to former NFL player Jerramy Stevens, she was very much available.
So when this thing ends, as it almost did the day of the wedding, she will be right back in the thick of our dreams.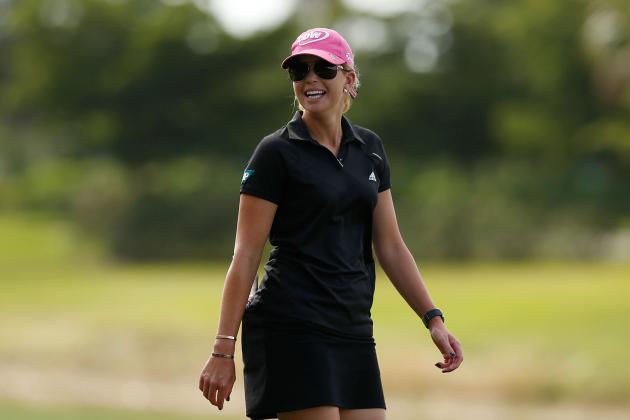 Scott Halleran/Getty Images

Paula Creamer, former LPGA rookie of the year, is now one of the highest earning females in sports. She pulled in a clean $5.5 million in 2011.
Unless you own a private yacht or fly around in a G6, you might want to rethink your chances with this vixen. Although I wouldn't blame you if you tried.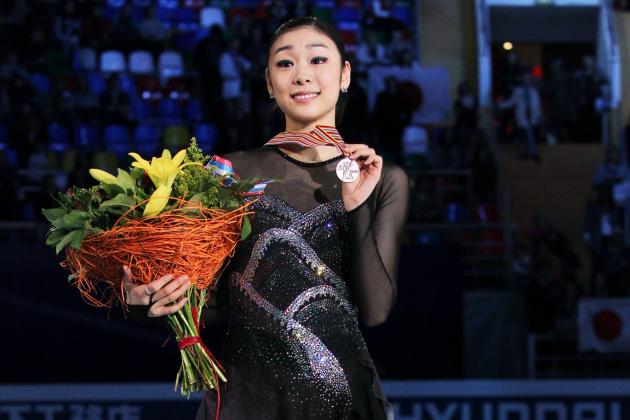 Oleg Nikishin/Getty Images

This is an obvious one. Unless you are fluent in Korean, good luck with Kim Yu-Na.
The beautiful South Korean figure skater might look impressive, but the language barrier will always be the reason this will not work out.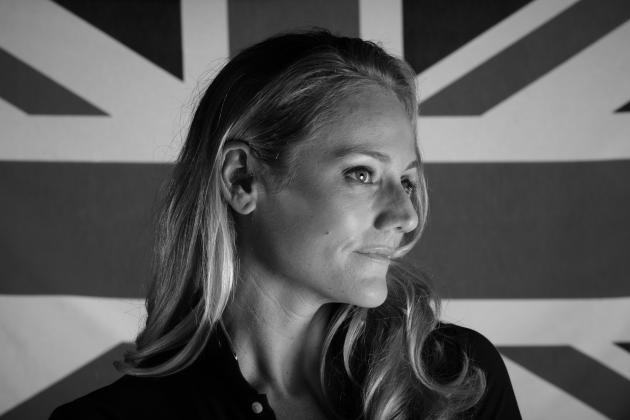 Harry How/Getty Images

I think you might actually have a shot with Jen Kessy. No really, I do.
But good luck trying to get within 20 feet of her without being slapped in the face by her teammate April Ross.
April Ross is the "we gotta go girl."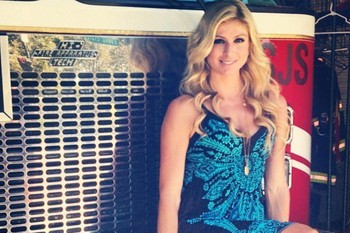 Image via maggievessey.com
If you want a shot at Maggie, you have to go through Nick Symmonds, her supposed boy toy. Or does he belong to Paris Hilton?
Regardless, she loves those track boys and not the everyday Joes so the odds are not in your favor. Unless you are one of those track boys. In that case, go give it a shot man.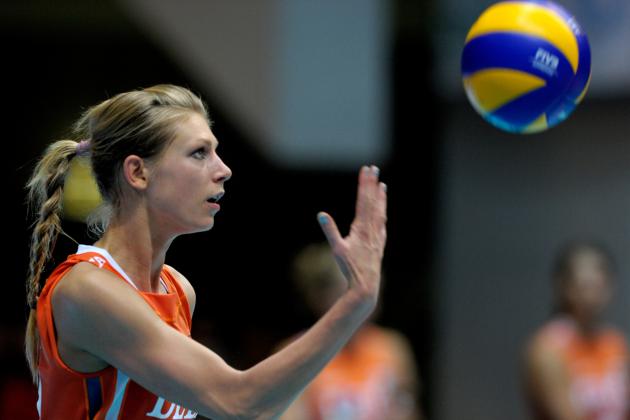 Claudio Villa/Getty Images

Have you ever been to the Netherlands? Because I haven't, but I imagine it is a cold place filled with beautiful women who are great at the sports we only watch once every four years.
So why wouldn't you have a shot at Manon? She is just way too tall for you buddy.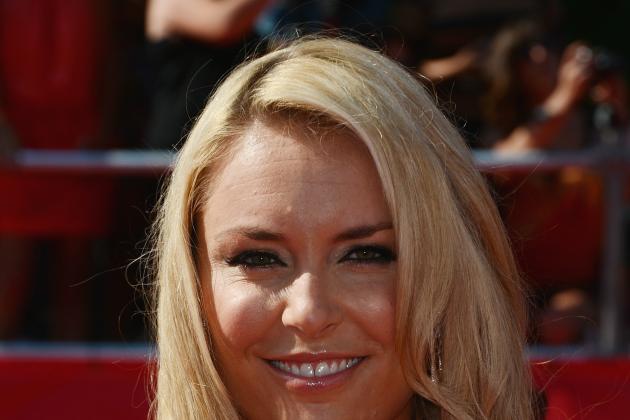 Frazer Harrison/Getty Images

At first, I was not a fan. But after a few months of being told how beautiful Lindsey Vonn was, I fell into the trap.
She truly is a gorgeous lady. I even think the odds are better than you think with this one.
They might not be a complete zero for a change as one of us might actually have a shot.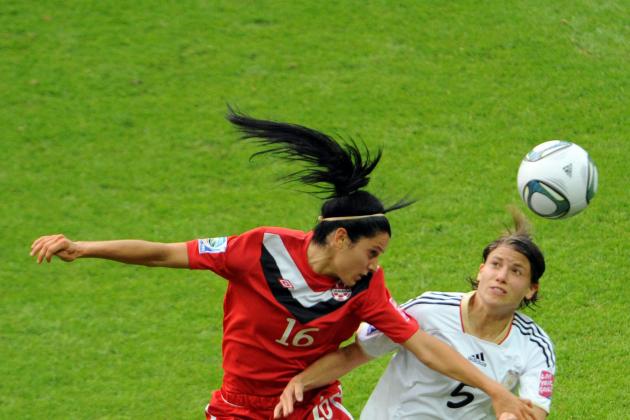 Witters Sport-US PRESSWIRE

Jonelle Filigno, if you are reading this, the world wants more. Please give us something to read besides your bio page on Rutgers' website.
Until then, you are one of the untouchables. So please give us something, anything. Thanks.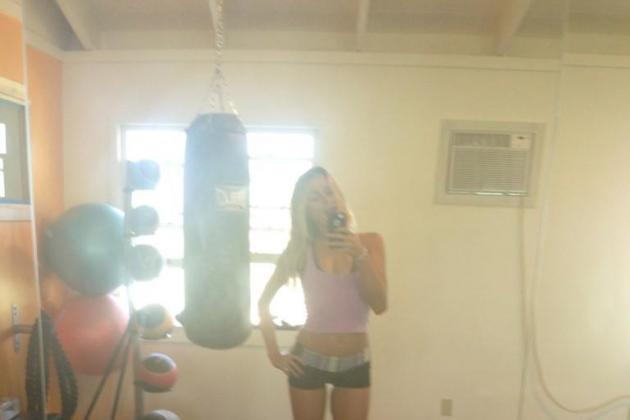 Image via twitter.com/alanaRblanchard
Just...don't.
Please don't embarrass yourself with Alana Blanchard. She might look attainable, but she just might be one of the toughest women on this list to get. Enjoy.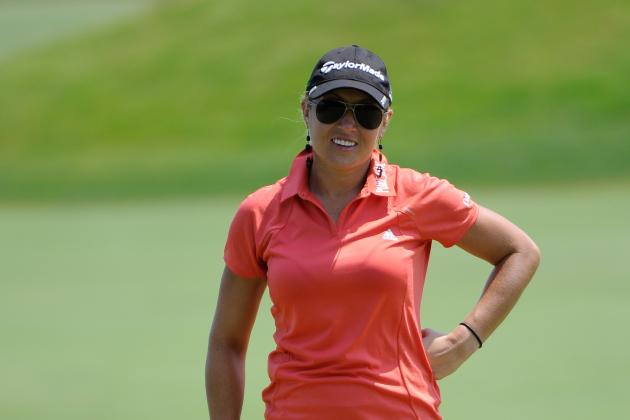 Benny Sieu-US PRESSWIRE

I have not been able to find a true source that answers if she is single or not. I frankly don't truly care to find one either.
Until then, give her a shot, but don't say I didn't warn you.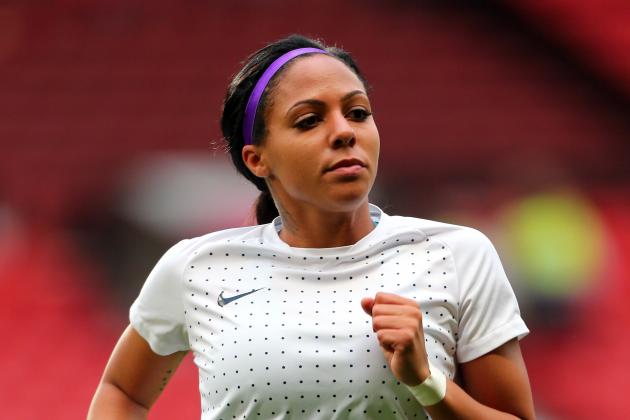 Stanley Chou/Getty Images

There is only one reason why you wouldn't stand a chance with Sydney LeRoux: her Twitter page.
If things went bad, she would make sure to let the world know about it.
But that is the reason we love Twitter: We all get to experience what life is like as a celebrity.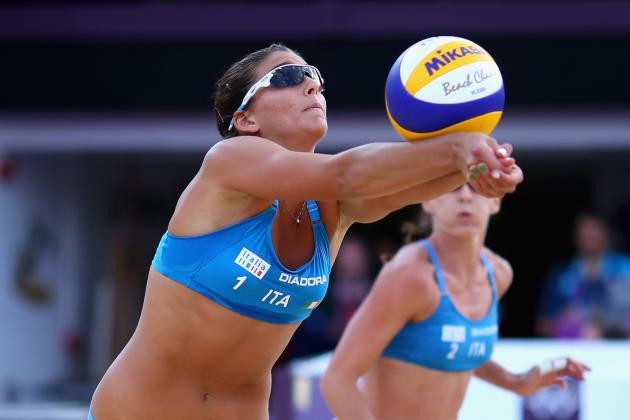 Ryan Pierse/Getty Images

Don't be afraid to admit you love watching women's beach volleyball. No one will get angry if you do.
Heck, Marta Menegatti could play any sport, and I would watch it.
I just wouldn't attempt to ask her out. I feel that I would be denied worse than a script for a Gigli sequel.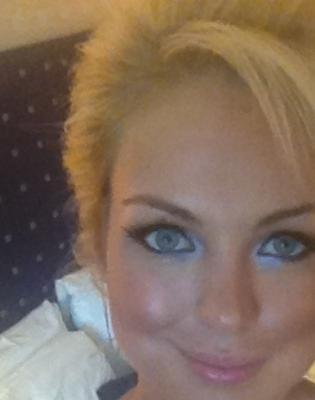 Image via whosay.com
I will admit that Sophie Horn is the reason I enjoy women's golf. I love to watch the beautiful babe from Britain bang around the golf ball.
It is more enjoyable than watching grown men kill each other with a hockey stick.
Whoops, too soon? Is the lockout over yet?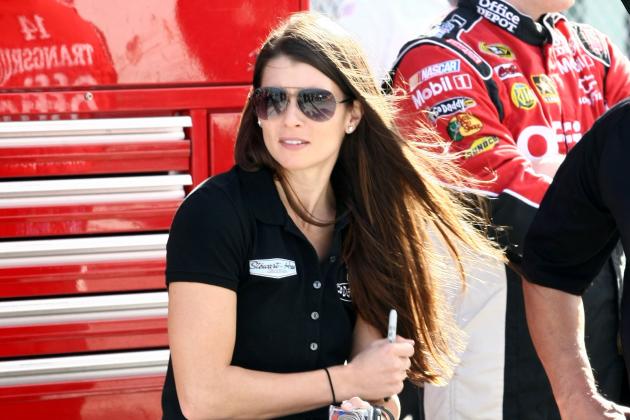 US PRESSWIRE

I am not going to lie to you. I still think I would have a shot with Danica Patrick.
Maybe it has to do with her girl-next-door appeal, or maybe it is just because she is so untouchable in that no man would approach her. I would though. I don't mind being shot down worse than a flock of quail in Maryland.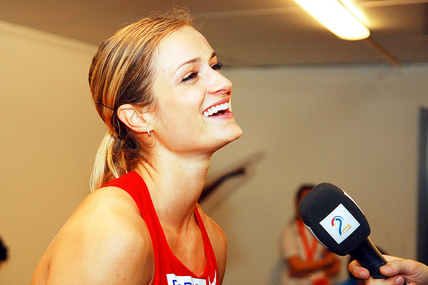 Image via flickr.com
Outside of the Olympics and Norway, Christina Vukicevic is a relative unknown in America, which is probably why she would be hit on more times than a Playmate in a Jersey Shore bar.
The more she is bombarded with male seekers, the less likely our chances are at winning said lady's heart. So maybe it is time to cool down.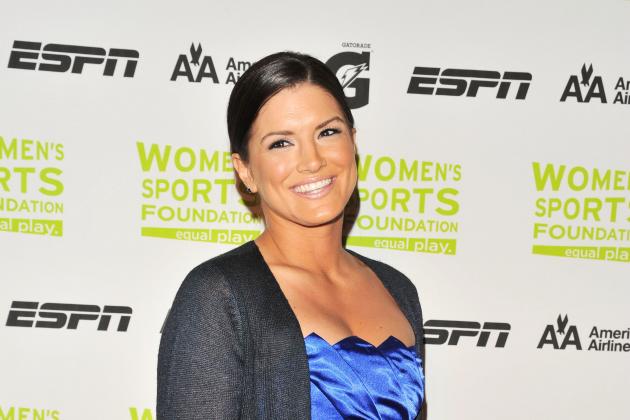 Andrew H. Walker/Getty Images

Calling Gina Carano an MMA fighter is no longer fair. She hasn't fought in years and when she attempted to make a comeback, injuries forced her to stop.
However, this isn't about whether she is still fighting or not. It is about whether or not you could have a shot with her, ever.
The answer is a resounding no.
Ian Walton/Getty Images

Do us all a favor and don't even try to make a move on Darya Klishina.
That is unless you plan on being told "not a chance" in Russian.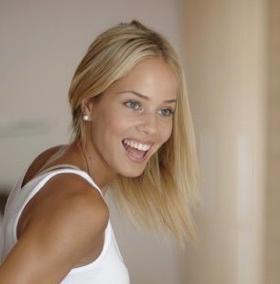 Image via tumblr.com
Antonija Misura is a name you should write down for future reference since I have done my best to constantly remind everyone she is one of the most beautiful athletes alive.
With a title like that, it is no surprise to me that most men might think of hitting on her but never do. Or is it because she is from Croatia?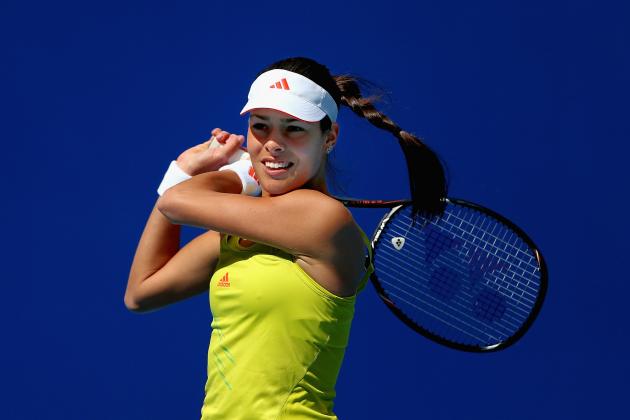 Feng Li/Getty Images

Ana, Ana, Ana.
This is one of those athletes I think we all have a shot at, for at least a second. But then real life kicks in, and you realize that she only dates athletes.
Sorry, fellas.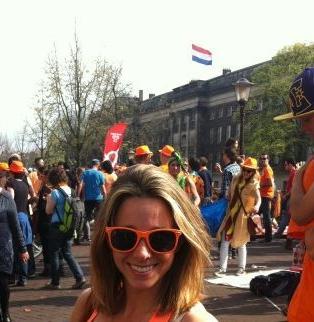 Image via twitter.com/EllenHoog
This was a selfish decision based solely on the fact that if I tell you not to hit on her, it leaves me with more opportunities to land the beautiful Dutch athlete.
So just back off and leave Ellen to the professionals. Thanks.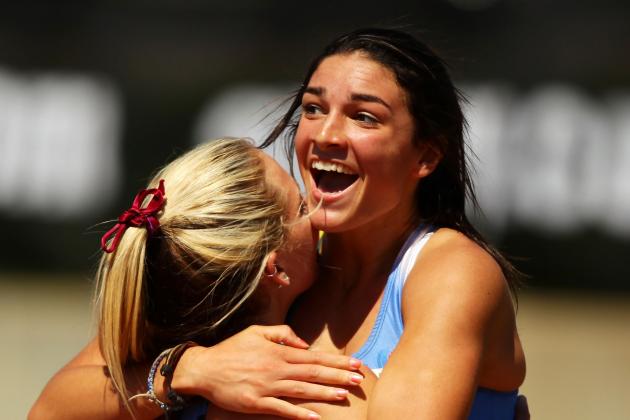 Matt King/Getty Images

Michelle Jenneke has become one of the world's most beloved female athletes thanks to a pregame ritual that can only be described as wow. When the hips start shaking, everything else goes out the window.
But since no one knows if she is single, it is tough to know how to approach her. If you do, be careful, she might jump over you and head for the exits.
Get it? She's a hurdler. Hurdler. (Is this mic on?)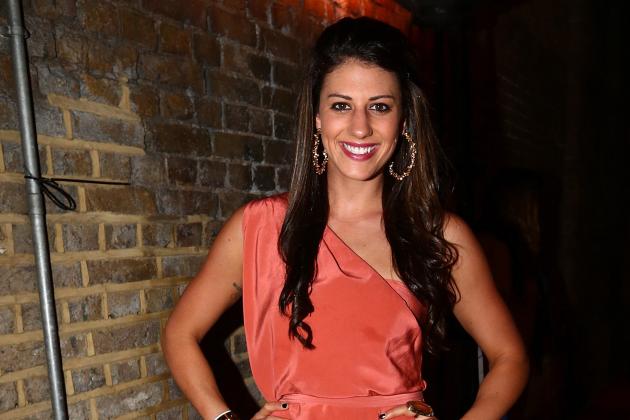 Chris Hyde/Getty Images

Speaking of sexy Australian athletes, what about Stephanie Rice?
She is so popular, even Kobe Bryant has been attached to the Aussie. But he never got her, so I don't even need to say this, but I will. If Kobe can't, you can't.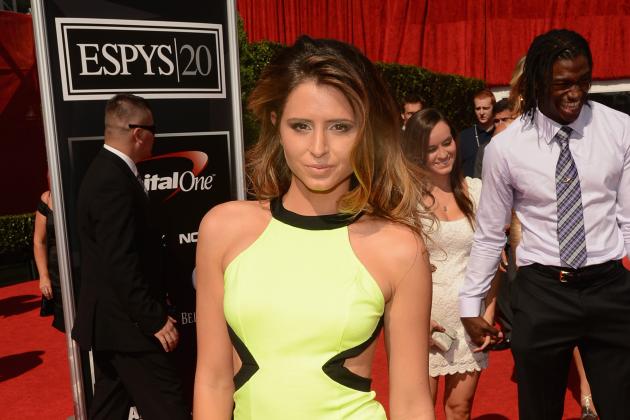 Jason Merritt/Getty Images

Do you work out? Own a surfboard? Love the ocean? Love beautiful women?
If you answered no to all the above, you have zero chances with Anastasia Ashley. Also, you might want to reconsider a lot of the choices you made in life.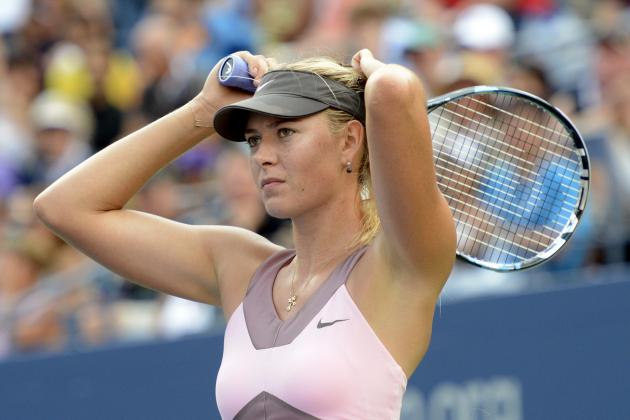 US PRESSWIRE

Sasha Vujacic is no more. Just like his NBA career, it was over before it began.
Maria Sharapova, on the other hand, is 6'4", beautiful, blond, rich, famous, and most importantly, gorgeous. Any shot you think you have are nothing more than dreams.