British and Irish Lions Rugby 2013: November International Squad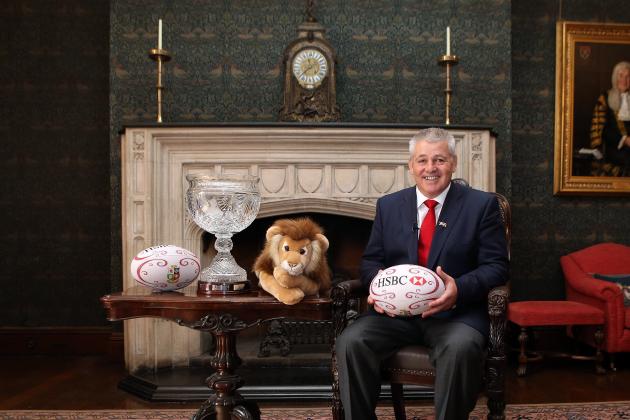 David Rogers/Getty Images

Every four years the pride of the Britain and Ireland travel to the Southern Hemisphere under the banner of the British and Irish Lions. Next summer the destination is Australia, and after three months of the 2012/2013 season, the squad is beginning to take shape.
Such is the nature of the sport that the potential makeup of the squad will change drastically as the season goes on.
Warren Gatland has indicated he will take a squad of 35 players to Australia, as he attempts to break a run of series losses that date back to 1997.
With the first international window of the season in the books, here is my report of how the squad is shaping up.
Begin Slideshow

»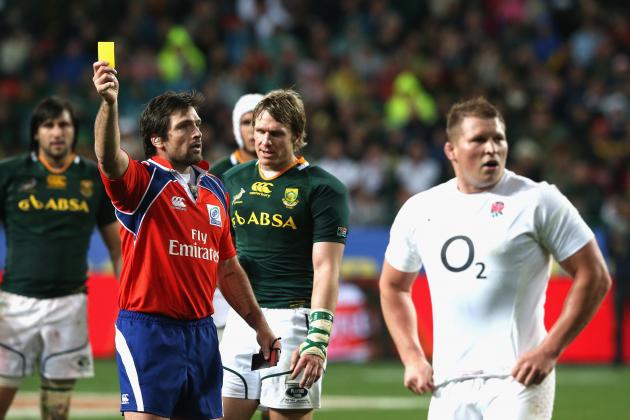 David Rogers/Getty Images

When it comes to picking a touring squad in any sport, there are a multitude of factors that come into play. Here are some of those issues and how they could affect the makeup of the final squad.
Form
The primary concern of any coach is picking players in form. For the Lions this is magnified by the shortness of the tour. They will have less than a month in camp before the first test, so there is no time for players to find form. Gatland will need to ignore players who are out of form, regardless of their talent and reputation.
Combinations
Lions teams live and die on the chemistry of the squad. The players, who have spent four years knocking lumps out of each other, have to come together as a squad. They need chemistry on and off the field. There aren't many ways to speed up this process, but one way is to pick players who play together regularly in key positions.
Personality
Given the distance any replacements would have to travel and the issue of adjusting to the time zone, the Lions cannot afford to lose any players to suspensions on the field or due to off-field antics. Thus players with history of indiscretions should be picked with caution.
Such is the nature of a tour of this kind that there will be 13 unhappy players come game day. Gatland will need to pick players who will take this disappointment on the chin and not become disruptive.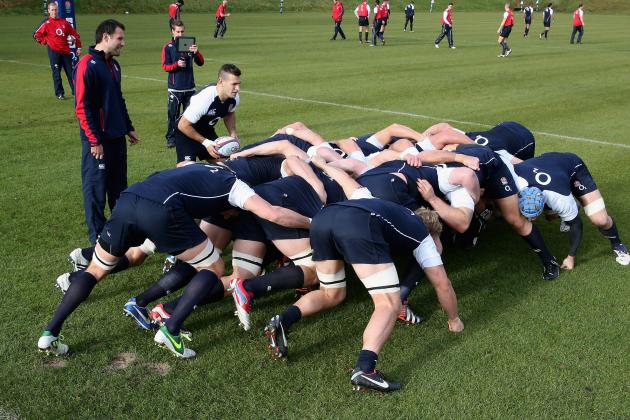 David Rogers/Getty Images

Given the amount of players Gatland has to choose from, he has the option of selecting players to fit whatever game plan he comes up with to beat the Wallabies.
Having watched Australia in action this summer, these are the areas Gatland is likely to focus on and how they might affect selection.
Scrum
Australia have struggled hugely in the scrum for a number of years now, and their problems there will not be fixed by next summer. Gatland will target this as an area to attack as the Lions have a clear advantage at scrum time. The modern prop is much more of an all-rounder these days, but precedent must be given to players who can get after the Australian scrum.
Breakdown
Richie McCaw is still the master of the breakdown, but David Pocock isn't far behind him. The man they call Bam-Bam will be a key man for Australia. He has the ability to cause havoc at the breakdown, starving teams of quick ball.
The Lions will need to pick flankers with the ability to match or at least contain him. The quality of the players in the backs won't matter if they don't get the quick ball they need to thrive. Thus the Lions will need to pick genuine open-side flankers rather than converted blind-sides.
Kicking
In Quade Cooper, Will Genia and Kurtley Beale the Wallabies have a trio of playmakers who thrive in broken play. They have the speed and vision to punish loose kicking by putting the speedsters away in space. The Lions will have to pick players with strong kicking games to complement the half-backs and who will limit the amount of loose ball Australia get.
Versatility
With a limited squad of players and the distance replacements would have to cover, versatility will be a factor in selection. Players who can cover a multitude of positions at a high level will be premium and could impact selection in a number of positions.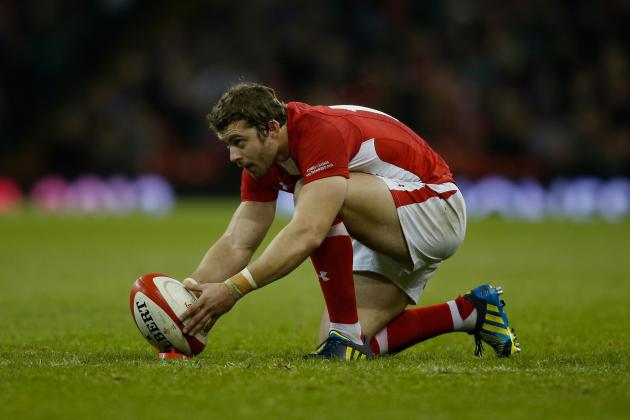 Harry Engels/Getty Images

At the start of the season full-back was seen as a position of great strength for the Lions. Leigh Halfpenny, Rob Kearney and Ben Foden provided three world-class options at the back.
But since then injuries have hit both Foden and Kearney, giving Halfpenny a chance to cement the position as his own.
Playing in a struggling Welsh side didn't give him the opportunity to do this but given his ability to play on the wing and the place-kicking option he provides, he is a certainty to tour.
Kearney, as reigning European Player of the Year, would seem the other obvious selection. He is unflappable under the high ball and has a booming left foot.
Foden is probably the best counterattacker of the three, but his form since the World Cup has been an issue.
Other options include the in-form Mike Brown, Scotland's Stuart Hogg and Alex Goode.
Brown has had a great start to the season but hasn't been given much opportunity by England to show his international class. Goode was picked ahead of him for England and, while the least likely to tour, his ability to cover fly-half will boost his chances.
Hogg is a potential "bolter" and will need to have a big Six Nations, but the upheaval in Scottish rugby won't help his case.
Probable Tourists: Halfpenny, Kearney, Foden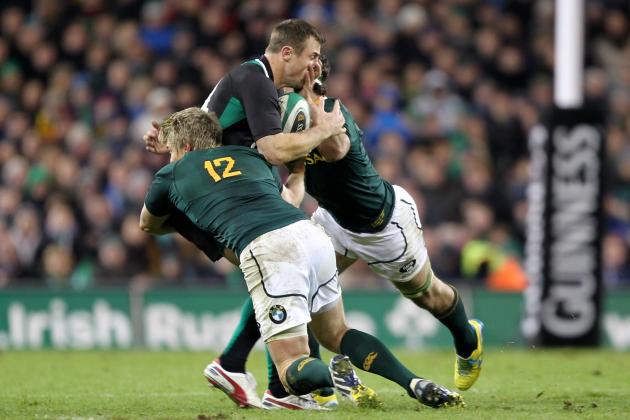 Patrick Bolger/Getty Images

A few months ago the Lions wingers picked themselves. George North, Tommy Bowe and Chris Ashton were certainties to travel, with only Alex Cuthbert providing competition.
But much has changed since then as a host of wingers have put their hands up for selection.
North and Bowe remain in prime position. Both are big, strong and fast with an eye for the try line. But more importantly, both are in form.
The same cannot be said for Ashton, who is isolated on the wing for Saracens and out of form for England. He'll be hoping that the buzz of scoring against the All Blacks will spur him back to his best.
In Ireland Craig Gilroy exploded onto the international scene with a hat-trick on his debut for Ireland, albeit the Irish Wolfhounds. Undeterred he backed that performance up with a blistering full debut against Argentina.
Any doubts about Tim Visser's ability to step up to the international scene were put to bed with a brace against the mighty All Blacks. A good Six Nations would make his combination of size and speed too much to ignore.
Cuthbert remains a potential tourist but is playing in a poor Cardiff side. He will need to show more during the Six Nations than he showed this November.
Probable Tourists: Bowe, Visser, North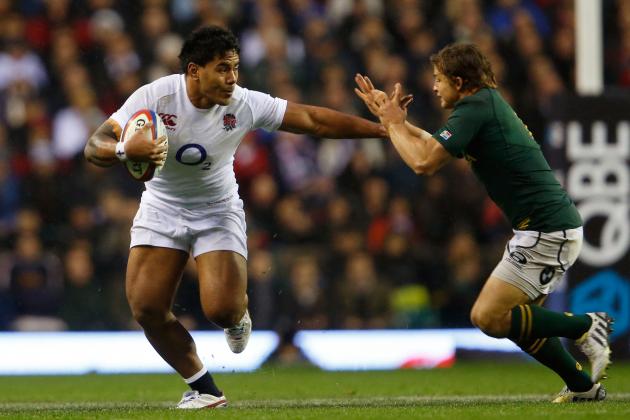 Tom Shaw/Getty Images

Of all positions, centre remains the one with the biggest question marks.
Only Jamie Roberts started the season as a dead cert, but he has remained plagued by injuries. Gatland will be praying he is fit to travel. Aside from Roberts there are a host of players battling for seats on the plane.
In Ireland Brian O'Driscoll still walks on water but he is not the player of 2009, let alone the last time the Lions toured Australia. He may not have the pace to play 13, but Gatland could be tempted to consider him at 12.
Gordon D'Arcy is still the Irish 12, but he would appear to have little chance of touring while Keith Earls, a "bolter" in 2009, hasn't really made a big enough statement to tour.
Jonathan Davies continues to sparkle and should tour, while Scott Williams and Ashley Beck have both flashed quality in limited playing time.
Much has been made of England's impotent back play in recent months, but Manu Tuilagi is a too bright a star to ignore. He has done so much with bad ball, one must wonder what he could do surrounded by the quality on offer to the Lions. His barnstorming display against the All Blacks just shows what a nightmare he can be for defenders.
Brad Barritt looks a player from another less exciting era. He is a rock defensively but offers next to nothing in attack. His chances of touring rest on whether Gatland chooses to focus on attack or defence.
Probable Tourists: Roberts, Tuilagi, Davies, O'Driscoll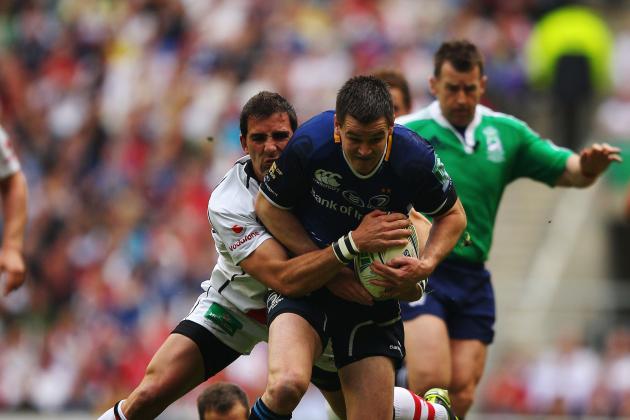 Warren Little/Getty Images

What was once a two-horse race between Jonny Sexton and Rhys Priestland has quickly become a procession for the Irishman.
While Sexton has grown into the task of replacing the legendary Ronan O'Gara, who remains an outside bet to tour, Priestland has regressed since his World Cup heroics.
As the fulcrum of the brilliant Leinster side, Sexton has all the tools to lead the Lions to victory. Combined with his attacking prowess, he is defensively solid though has been struck by the "yips" on occasion. He could also stand closer to the gain line to unleash those around him.
As for Priestland he needs to find form—and find it quickly—or risk missing out all together. Dan Bigger has been in fine form for the Ospreys and is pushing him hard, though his claims will have been damaged by the Samoa debacle. James Hook remains an option to tour at either 10 or 12, but remains a long shot.
In England they have two 10s on opposite sides of the spectrum. Toby Flood is great on the front foot, but is a poor game manager.
Owen Farrell, a surprise candidate for World Player of the Year, has a great kicking game but has struggled to bring those around him into the game. His ability to cover 12 and his unerring accuracy off the tee might earn him a seat on the plane.
In Scotland there seems to be questions about who is the best option at 10 that makes any of the potential candidates unlikely to tour. Greg Laidlaw is the man in possession at the moment but one could argue he is at his best at scrum-half. The same could be said for Mike Blair, while Ruaridh Jackson is yet to fulfill his potential.
Their hopes rest on what direction the incoming Scottish coach decides to take in the Six Nations.
Probable Tourists: Sexton, Biggar, Farrell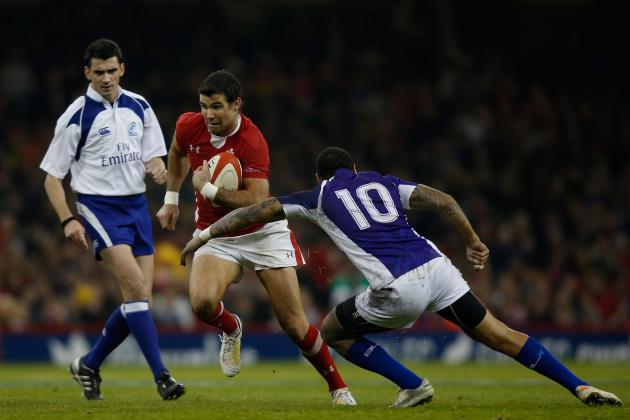 Harry Engels/Getty Images

Another position with one clear candidate and a host of players battling it out to join him on the plane.
Mike Phillips remains the one standout scrum-half in the Northern Hemisphere, though his indiscretions in France will worry Gatland. That said, his defensive ability will be key to nullifying Will Genia, while his attacking strength will keep David Pocock's attention away from the Lions back line.
Aside from Roberts it all comes down to horses for courses. Will Gatland go for players with a similar skill set, or will he pick players who will give the Lions options?
Conor Murray would be the most Phillips-like option but there are still question marks over the speed of his pass. Eoin Reddan is putting huge pressure on Murray, and his familiarity with Sexton is a bonus.
The best options to change things up would be the English duo of Danny Care and Ben Youngs. Both are capable of searing breaks that can change games but both are prone to "brain farts" either on the pitch (Youngs) or off it (Care). The question is will Gatland be willing to take a risk on either/both.
In Scotland they have the same issue as with fly-half. There are doubts over who is the best option so much will depend on who the incoming coaches picks at half-back come the Six Nations.
Probable Tourists: Phillips, Murray, Youngs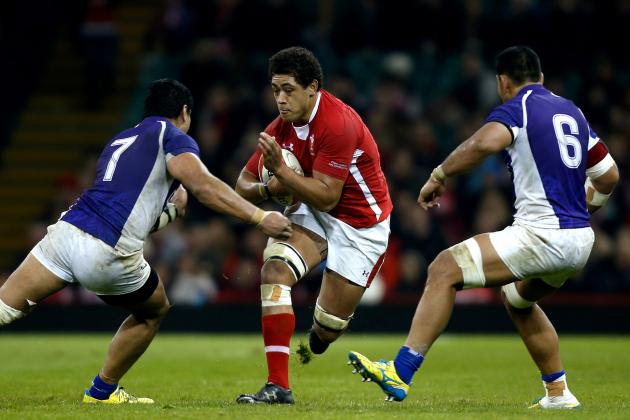 Harry Engels/Getty Images

Four years ago Jamie Heaslip seemed destined for super stardom after a great tour of South Africa. He has been below his best in recent years, but appears to be rounding into form. Gatland has mentioned him as a potential Lions captain, so he would likely to tour.
Toby Faletau burst onto the scene at last year's World Cup but, like the rest of the Welsh outfit, has gone of the boil since then.
These two appear to be ahead of the chasing pack, but cannot afford to have a poor Six Nations.
In England they seem unsure of who their best option is. Is it the rotund Thomas "The Tank Engine" Waldrom or the slightly less rotund Ben Morgan. If either hope to tour, they will need to claim the England shirt as their own.
A player whose stock is on the rise is Scotland's David Denton. He is exactly the type of player who could thrive on the hard pitches of Australia. The big, strong and fast Denton would give the Lions a dynamic ball-carrier off the base of the scrum.
Probable Tourists: Heaslip, Denton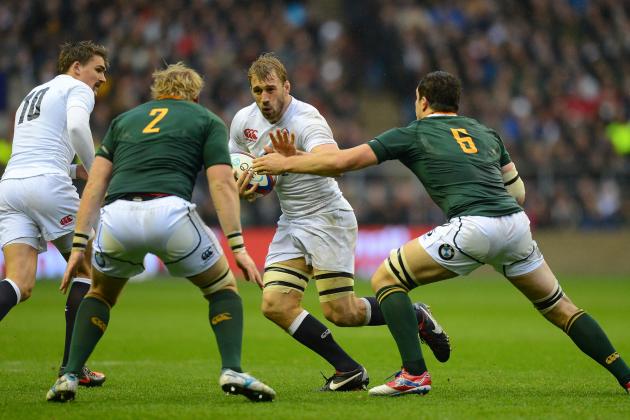 Mike Hewitt/Getty Images

The Lions are blessed with a host of stars to choose from on the flank, they lack out-and-out open-sides.
Sam Warburton, a candidate for captain, would seem the best option but his form has dipped while Justin Tipuric is pushing him hard in Wales. Warburton seemed to return to form and held his own against McCaw and Pocock in the November internationals. A return to top form would be a major boost to the Lions.
Given the lack of competition, it is an option that both could tour, especially given Warburton's injury history.
Other options at open side are a host of converted blind sides. Both Chris Robshaw and Sean O'Brien have done fine jobs for their countries in the position and could at least provide cover for Warburton. O'Brien though is only just back from injury and doesn't have the luxury of easing himself into form.
Other options include the ferocious Stephen Ferris, who is better on bum knees than most players are fully fit. If he plays at the levels he reached last season, he has to tour.
Of the English blind sides Tom Wood is the most rounded and seems to have found form after a difficult few months on the sidelines. It could be be a battle between himself and Ferris for the position of Lions' hard man.
Tom Croft has his fans in the media, but he doesn't do enough grunt work to warrant inclusion. The series could be won or lost at the breakdown, not on the wing where Croft spends most his time chasing glory. His ability to cover lock will weigh in his favour.
Dan Lydiate seemed destined to tour a few months back, but has been struck down by a devastating injury. Gatland will have be keeping a keen eye on his road to recovery.
Probable Tourists: Warburton, Tipuric, Ferris, Robshaw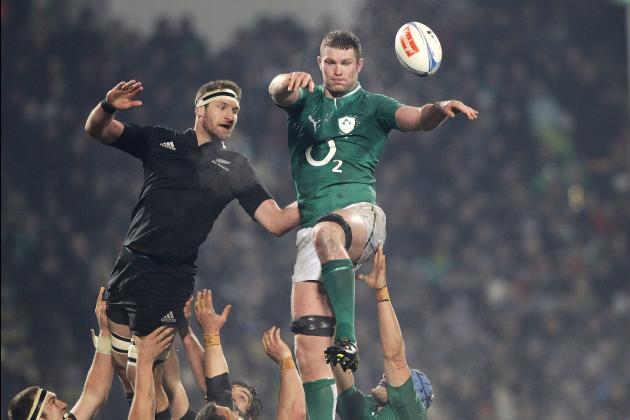 Martin Hunter/Getty Images

This is a position with a host of good candidates, none of whom have made a strong enough case to merit confidence in them touring as things stand.
Paul O'Connell, while still at the top of his game, is plagued by injuries. He has said himself that he is unlikely to tour, but cannot be ruled out just yet.
Donnacha Ryan has really put his hand up for selection since he burst into the Irish setup. On top of leading the Irish line-out, he thrives in the tight exchanges with his hard-hitting defence and strong running. He regularly plays on the blind-side flank for Munster, which is an added bonus.
Scotland's Richie Gray has the misfortune of playing for both a club and country that are struggling, but continues to shine. He offers too much to let this affect his selection.
Courtney Lawes burst onto the scene a few years back, but has been hit but both injuries and a loss of form. An in-form Lawes could be a star of the tour, but he'll need a big six months.
Mouritz Botha and Geoff Parling have been locking the English scrum in recent months, but would appear to be a level below the competition. Of the two, Parling would be the more likely tourist. He doesn't offer much in the loose but is a great line-out operator.
Joe Launchbury has just broken into the England team and is another potential "bolter." The step up to international rugby has not fazed him one bit. Like Ryan and Lawes, he is capable of playing covering blind side.
Wales have a host of players who could tour but they will need to cement their Welsh position before worrying about the Lions. Luke Charteris, Alun Wyn-Jones, Bradley Davies and Ian Evans will battle it out in the coming months for both the Welsh and Lions jerseys.
Charteris is the most likely tourist, but none of them can be ruled out just yet.
Probable Tourists: Lawes, Ryan, Gray, Charteris, Launchbury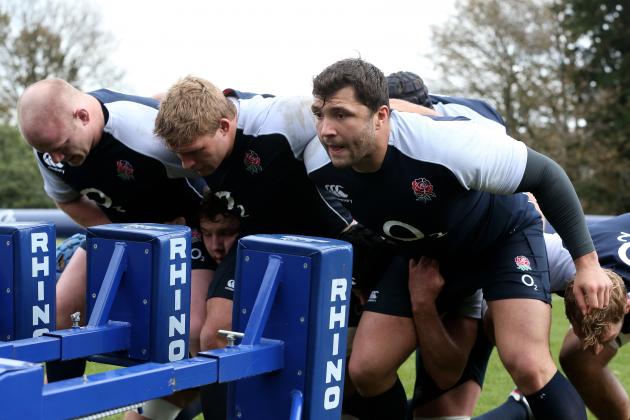 David Rogers/Getty Images

At tight-head the two standouts are Dan Cole and Adam Jones. The tight-head has to anchor a scrum, and both Cole and Jones are immovable objects. If fit they have very little competition.
Euan Murray is as good as they come, but his religious issues count against him given the short time period the Lions have to gel. Mike Ross is a potential tourist but is level below Cole and Jones, so must rely on form or injury if he is to tour.
The loose-head will be the means of attack and thus the Lions will seek out players capable of causing havoc.
An in-form Alex Corbisiero can demolish scrums; just watch the England-Ireland game in last year's Six Nations, but is in and out of the team for both club and country. His replacement, Joe Marler, is better in the loose than the tight, but his scrummaging has come on in leaps and bounds in recent months.
Cian Healy is another player fond of the loose but he is a more-than-capable scrummager. His all-around ability should be too much too ignore.
Gethin Jenkins would appear an obvious choice to tour, but has a number of issues counting against him, not least the question of when Toulon will release him.
His teammate at Toulon, Alex Sheridan, is outside the England setup, but is as destructive as ever and could have an outside shot at touring.
Probable Tourists: Cole, Jones, Healy, Sheridan, Corbisiero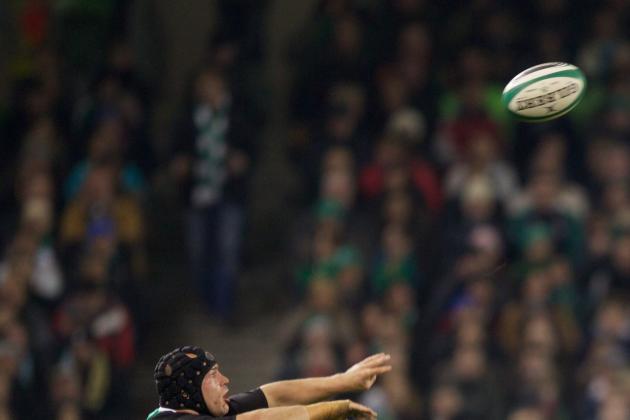 Patrick Bolger/Getty Images

Another position that is totally up for grabs as there are a host of top-class players fighting it out for their national shirts.
Three months ago Rory Best and Dylan Hartley were in poll position with few challengers but much has changed since then.
In Ireland Richardt Strauss has served his three-year residency, is now a fully fledged Irishman and will be eyeing the Lions tour. He and Best will now battle it out for the Irish shirt in the coming months.
Strauss has the better all-around game but Best has been in fine form for Ireland and is the best scrummaging hooker in the Northern Hemisphere.
Hartley has been hit with injury at the worst possible time, allowing Tom Youngs a chance to continue his remarkable transition from centre to hooker. Given Youngs' skill set, Hartley will have a fight on his hands. He will need to avoid suspensions or risk losing out on both England and the Lions.
Ross Ford remains a solid option but has been playing well below his best for a number of months. Gatland will need to see some spark from the Scotsman, because solid is not good enough.
The Welsh have a revolving door at hooker, with the selection tending to go to whoever is flavour of the week. Familiarity with Gatland will weigh in favour of Matthew Rees, Ken Owens and Richard Hibbard, but one of them needs to separate themselves.
Hibbard is the best of the trio, but needs to string together a run of games. If not he risks missing out to one of his domestic rivals.
Probable Tourists: Best, Hibbard, Youngs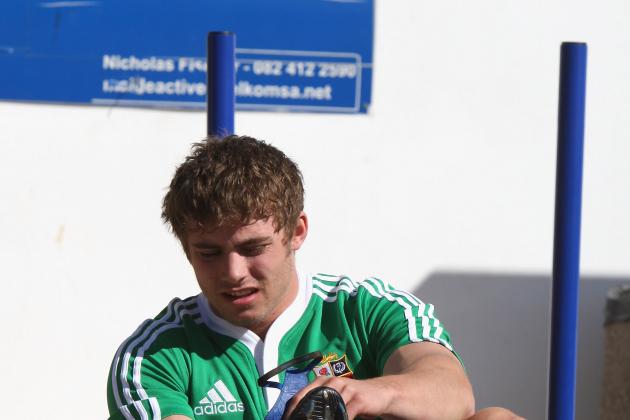 David Rogers/Getty Images

One of the unwritten traditions of the Lions is the role of the bolters. They are normally youngsters who burst onto the scene in the months preceding the tour.
On the last tour Keith Earls and Leigh Halfpenny were tasked with providing the youthful exuberance and being general dogsbodies.
The 2013 tour will be no different and a host of youngsters are putting themselves forward for selection.
Below are a host of players from each nation that may be surprise selections:
Ireland: Craig Gilroy, Ian Henderson, Luke Marshall, Simon Zebo, JJ Hanrahan
Wales: Aaron Shingler, Liam WIlliams, Lyod Williams, Ashley Beck, Harry Robinson
England: Mako Vunipola, Joe Launchbury, Freddie Burns, Jonathan Joseph
Scotland: Stuart McInally, Henry Prygos, Stuart Hogg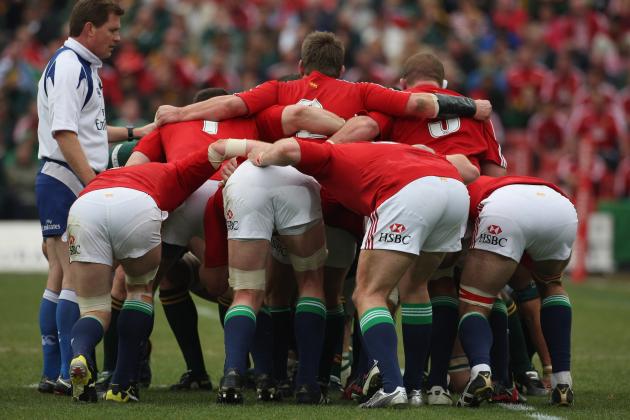 David Rogers/Getty Images

The road to selection is a long one, and much will change with each passing months. Players will play themselves in and out of form. Some will be hit by injury, while others are still on the road to recovery.
There is so much rugby to be played between now and the 1st of June that anything can happen.
In the coming months I plan on providing a monthly report of players whose stock is on the rise or fall.
On top of this I will provide a full selection breakdown before the Six Nations, another at the end of the 2013 Six Nations and a final selection just before the squad is picked in May.
Please feel free to get involved and offer your thoughts.