WWE Clichés, Taglines and Buzzwords That Need to Die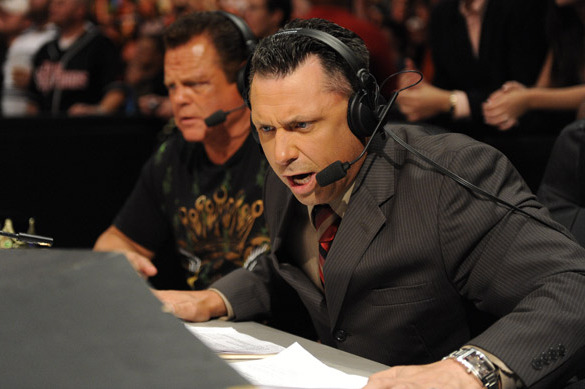 From WWE.com
You know you've been watching wrestling for far too long when you can recite lines well before their delivery on live TV.
That, or these lines have become hackneyed to the point of warranted extinction. The WWE tends to get a bit lazy in their writing as many of the same phrases are utilized by different wrestlers and commentators to convey certain thoughts or storylines.
Eventually, these clichés take away from the believability and novelty of angles and characters, thus cheapening the overall product.
Consider this a premature memorial for the mundane. The stimulation of the WWE vocabulary begins now.
Begin Slideshow

»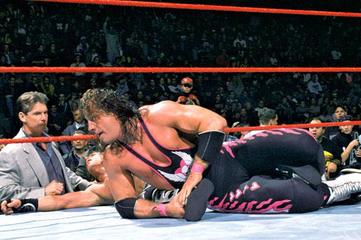 From WWE.com
Once upon a time, the word "controversial" used to somehow mean something in the otherwise pre-planned environment of the WWE.
But since the Montreal Screwjob, few if any events have been deserving of such a dramatic word and those that do become reduced as a direct result of this overused word.
Controversy is Bret Hart spitting in Vince McMahon's face after being legitimately blindsided in his home country. Once that standard is set, WWE's idea of in-storyline controversy becomes laughable.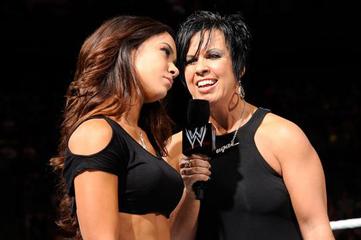 From WWE.com
This is one of Vince McMahon's favorites and was used as recently as this past Monday on RAW when AJ Lee described Vickie Guerrero's attempt to embarrass her with evidence as part of the ongoing AJ-John Cena scandal.
Whatever happened to "miserable" or "torture"? Leave hell alone for a change; I'm sure it has enough bad press as it is.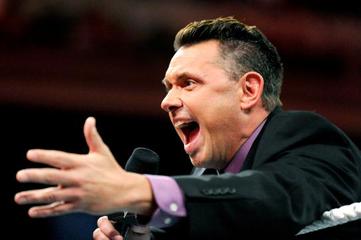 From WWE.com
Ninety percent of the time a WWE quote is followed by "of all time," it should be taken with a grain of salt.
Many recent occurrences not afforded the test of time have been mislabeled as being in the context of historical significance.
Why not let the moment breathe for a year or two, then possibly revisit it with ridiculous hyperbole?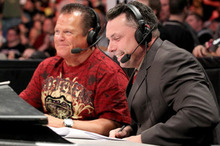 This, of course, is directly aimed at Michael Cole who is a walking hyperbole cut from the same cloth as Tony Schiavone.
It's not all Cole's fault, however, as he is notoriously overproduced via headset by Vince McMahon.
Still, Cole has degenerated as a lead announcer every year since he took the gig in 1999. Much of that degeneration is manifested in his "vintage" catchphrase, used to describe a signature maneuver performed by a WWE superstar.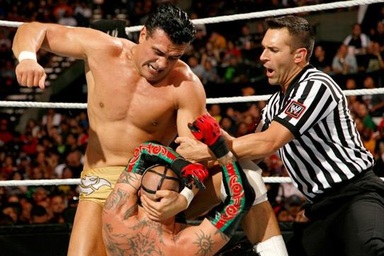 From WWE.com
Whenever WWE announcers want to hammer home the heel nature of a character in need of some fine tuning, they use words such as "aggressive" and "vicious" to describe the heel's offense.
They've done it with Kurt Angle, and now more recently Alberto Del Rio as they attempt to intimidate viewers into believing the intensity of a particular heel.
The intention is to tell a story; however, the result is an empty buzzword that will do nothing that has already been done in booking a WWE superstar as a villain.