Professional Wrestling's 25 Greatest Second-Generation Wrestlers of All Time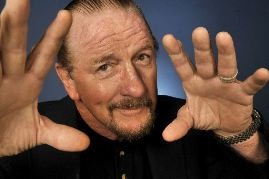 Amarillo.com
The apple never falls far from the tree in professional wrestling.
The only question is whether that apple is sweet or sour.
Professional wrestling has gotten its lifelines from family and second- and third-generation wrestlers. Some have exceeded their family's expectations while others are still trying to capture it.
Others were just hoping to hang on for a while and make a name for themselves.
This list is of professional wrestlers who comprise the best of the blood lines of the business. There is no definite order to this list, but you can tell by the way they were placed in order, some have had more of a successful career than others. I will let you all decide what is right and wrong.
And I am sure you will have a few to add to this list that were left off.
Please enjoy.
Begin Slideshow

»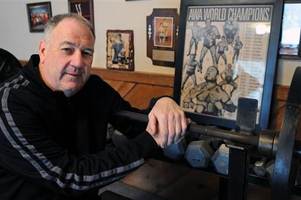 msnbc.msn.com
It's difficult to live up to a living legend. For Greg Gagne, having Verne Gagne as a father may have been a great help and curse at the same time.
While he was a tremendous performer in the AWA for his father's outfit, Greg was never the skilled athlete his father was or the true contender for the AWA World Title.
As a singles competitor, he was good but not great. As a tag team specialist with Jim Brunzell, he was outstanding. The AWA was perfect for Gagne. I'm not sure he would have been successful in other promotions had he moved on to other areas of the country.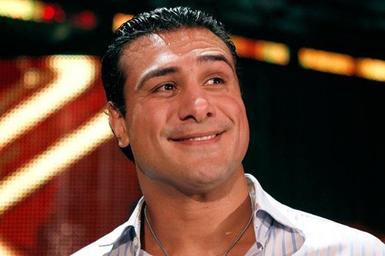 fanpop.com
The son of Dos Caras and the nephew of Mil Mascaras. Not a bad blood line.
Del Rio is a multiple WWE champion and someone who rose to the top of Vince McMahon's food chain at a swift pace. He is also the type of wrestler who now will only main event and that, in some ways, hurts him as a wrestler in the organization.
His bouts with CM Punk, Randy Orton and Sheamus have vaulted him toward the top of the greats of the WWE and its current roster.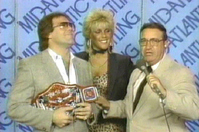 midatlanticgateway.com
The son of former promoter Joe Blanchard was a success in San Antonio and Texas before he went to Charlotte and and became a star.
There is no denying Blanchard, who I think was a smaller version of Ric Flair, was a great asset to the Four Horsemen as their fourth member (and third in line of greatness if you count the originals without Barry Windham).
He was a great singles champion and one hell of a tag team champion (he was a great tag team champion with Gino Hernandez in San Antonio). His mic skills were great, he dressed well and he used every bit of his smallish frame to win matches.
Having Baby Doll on his arm did not hurt, either.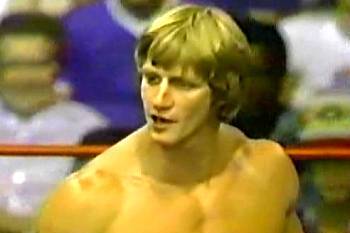 ioffer.com
David was supposed to be the future of the NWA. Kerry was the star in waiting. Kevin was the glue that held the family together.
I don't think he gets the credit he deserves as a former WCCW World Champion and a regional champion in the NWA.
The barefoot wrestler was the high flier of the family and a master of the "Iron Claw."
He is the only brother of the famed Von Erich family still alive.

giantbomb.com
This may be a little low for this great NWA and WWF wrestler. His rugged style in the Louisiana and Missouri territories led to some great feuds over the years for Bill Watts outfit.
In the WWF, he had one of the greatest gimmicks of all time as the "Million Dollar Man" where "Every man had his price."
I always thought DiBiase was underutilized as a performer in the WWF and could have been a champion for Vince McMahon.
His father, Mike DiBiase was a rugged competitor who suffered a heart attack in the ring and died. His son Ted DiBiase, Jr. still has not become the performer he was envisioned to be in the WWE.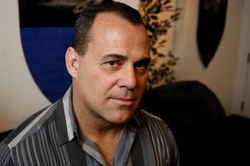 elwrestlingextremo.net
The son of Boris Malenko, Dean Malenko was one of the more underrated cruiserweights of all time.
He is a former champion in WCW and a former member of the remade "Four Horsemen" with Steve McMichael, Chris Benoit and Arn Anderson.
Malenko was a soft-spoken competitor who was on point with his holds and could beat his opponents 1000 ways. His feud with Chris Jericho in WCW was an instant classic.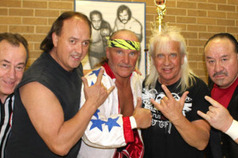 midatlanticgateway.com
Don Morton may not have been anything like his son, Ricky, but it is a good thing he got his foot in the door of professional wrestling.
I will stand by the fact that I think Ricky Morton was a tag team wrestler who could have been as great as Arn Anderson or Tully Blanchard as a singles star. The tag team with Robert Gibson was one of the best in the heyday of the NWA and Jim Crockett Promotions.
He was a charismatic sort who was made for the 1980s with a mullet, loud clothes, bright colors and a style that made him larger than life.
And he sold like no one else at the time for his opponents.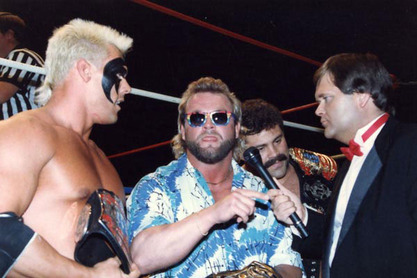 jrsbarbq.com
Brash, big-mouthed and a hot babe on his arm.
Welcome to Eddie Gilbert's world.
A mainstay in the NWA and CWF regions, Gilbert traveled to the UWF, WCCW and WCW. He took on the likes of Jerry Lawler, Barry Windham and Tommy Rich in his prime.
Gilbert was the son of Tommy Gilbert, a regional wrestler who had minor success and the brother of Doug who competed in the South as a regional star.
Gilbert was essentially Ric Flair and Ricky Morton rolled into one on a smaller scale. He also managed some tag team that consisted of Sting and The Ultimate Warrior. Who knew?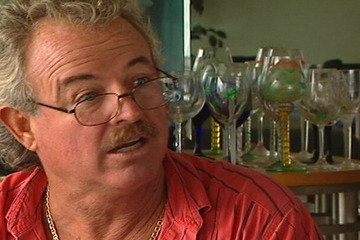 myfoxtampabay.com
Another one of those second-generation wrestlers who was good but never as great as his father.
Mike Graham had some mighty big shoes to fill as the real-life son of promoter Eddie Graham, who was a member of the NWA Board of Directors and one of the greatest minds in professional wrestling.
The younger Graham was small, less agile and not as powerful. He was a regional star in Florida and a huge fan favorite.
Graham, like Greg Gagne, was a tag team specialist with the likes of Steve Keirn, Coco Samoa and David Von Erich. He was also in the tag team match the night Pak Song turned on Dusty Rhodes.
Good, but not good enough. Graham recently passed away at the age of 61.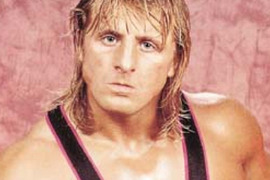 chaddukeswrestlingshow.com
I have come to appreciate the work of Owen Hart more and more as I have gotten older.
He could have and would have been better than Bret had he not left us as early as he did.
Owen had a style about him and what Ric Flair referred to on many occasions in interviews as a "snap to this work," much like Steve Austin did in WCW.
He was a great competitor and one of the best mat wrestlers of his generation. He could have been a WWE Champion and given time, I believe that would have happened, creating more animosity within the Hart family.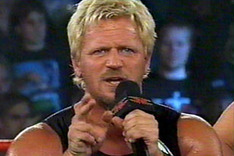 bustedopen.net
The son of Jerry Jarrett, he exceeded dad's legacy and then some.
Jarrett and Jerry Lawler, along with Tojo Yamamoto and Jackie Fargo built the Memphis territory, bringing in such stars as Austin Idol, Tommy Rich, Eddie Gilbert, Randy Savage and Jeff Jarrett.
Jarrett learned his craft and became a star, then later traveled to WCW and then the WWE and further expanded his legacy.
Now, Jarrett is credited with helping to build the TNA brand from the ground level.
It would appear in that respect, the apple did not fall far from the tree.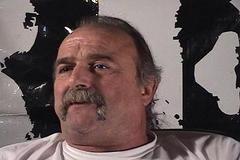 f4wonline.com
The son of Grizzly Smith and the brother of Sam Houston.
If there was ever a wrestler who was chronicled for what happens to his life on the road, then Roberts is the poster child.
Drugs helped destroy a promising career and his road to recovery was halted many times.
In the ring, Roberts was a good performer in his early years in the Mid-Atlantic area as a tag team partner of Barry Windham and later his enemy in Florida with Kevin Sullivan by his side.
He was a regional champion in Georgia and then rose to prominence in the WWF with "Damien," his boa constrictor, as his main gimmick.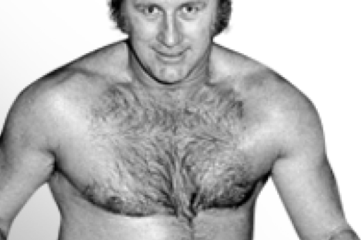 wwe.com
Bockwinkel is a former multi-time AWA World Heavyweight Champion and co-holder of the AWA World Tag Team Championship.
After training to become a wrestler by his father Warren, a regional star in the 1940s, and Lou Thesz, he spent the early years of his career teaming with his father.
Not too bad a start to begin your career.
Bockwinkel was known for his great technical skill in the ring and his gift for gab on the mic and his long-winded, very creative interviews.
Bockwinkel had great battles with Verne Gagane over the AWA World Title and also fought Rick Martel and Hulk Hogan in the heyday of the AWA.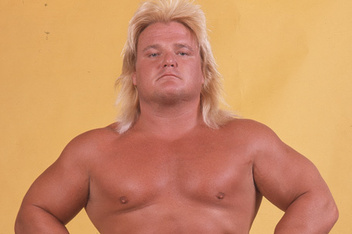 top100superstars.blogspot.com
From great success in the NWA and Mid-Atlantic area to great success in the WWF. This second-generation wrestler picked up where his father, Johnny Valentine left off.
In four decades of wrestling, Valentine proved he was a solid and possibly underrated wrestler, having held the NWA United States Heavyweight Championship and the WWF Intercontinental Championship.
Valentine was known as a steady worker who could hit you across your chest with forearm shots that took the air out of you. He started his first run in the WWF in 1978 and was managed by the Grand Wizard. He had a gimmick where he would break the legs of his opponents.
In 1984, he returned to the WWF and was managed by Capt. Lou Albano and later by Jimmy Hart.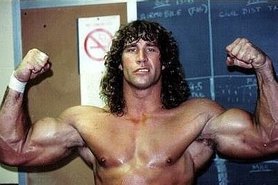 worldclasswrestling.info
He was thrust into the NWA World Title picture because his brother David died. While Kerry probably would have won the title at some point, his win was one that was more to commemorate his brother's death than anything else.
Until Sting, Lex Luger and Rick Rude burst on the scene, Von Erich may have had the best body in the business.
Who knows how far his career could have gone had drugs not taken over his life.
The body Adonis was a mainstay in his father's WCCW outfit before taking his act to the WWF as the Texas Tornado.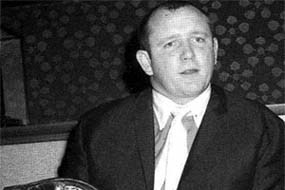 pwhf.org
He was one of the greatest NWA World Champions of all time.
Dory Jr. held the belt once over a four-year period in his career and was a star and champion across the globe.
Dory is known for inventing the Texas Cloverleaf hold and was also a tag team specialist with his brother, Terry who also held the title.
He was loved in Japan and hated in Florida, feuding with Mike Graham and Dusty Rhodes.
missouriwrestlingrevival.wordpress.com
Consider him the middle man in the Orton family.
The son of Bob Orton Sr and the father of Randy Orton. While the younger Orton has exceeded everyone's expectations, Bob Orton Jr. was a damn fine wrestler in his own right.
Orton spent time in the WWF wearing a cast and taking his place as Roddy Piper's bodyguard. He feuded with Jimmy Snuka and had to "wear the cast per his doctor's orders."
In his heyday, Orton was considered one of the best technical wrestlers in the business.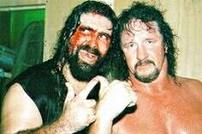 wrestlingsmarks.com
It's hard to believe that Funk still gets in the ring and does the things he does.
The three-time World Champion (once in the NWA and twice in ECW) is one of the innovators of the extreme wrestling the younger generation has grown up on. At one time, when he was the NWA Champion, Funk was regarded as one of the best technical wrestlers around.
The son of Dory Funk Sr. and the brother of another NWA World Champion in Dory Jr., Terry was lauded as a heel in classic matches against Jack Brisco, Harley Race, Ric Flair and others.
When he traveled to Japan, he was regarded as a fan favorite,
As he got older and wrestling sensibilities changed, he took to a more hardcore style. He had some classic matches with and against Mick Foley other the years.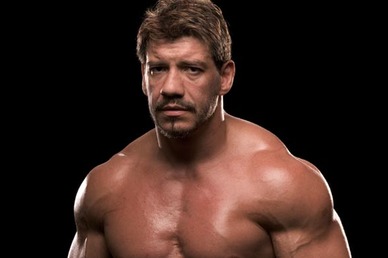 onlineworldofwrestling.com
This is where rankings are thrown out the window. For my money, Eddie Guerrero was one of the greatest talents ever to put on wrestling boots.
And as a member of the Guerrero family, he exceeded expectations and then some. The great mat skills and high risk moves made him a star.
The Five-Star Frog Slash made him a legend.
Eddie's sudden death caught the wrestling world off guard and shook the business. He is still remembered as one of the best ever.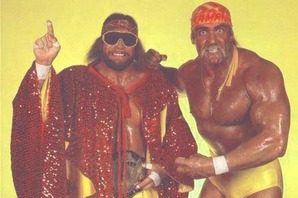 blogs.browardpalmbeach.com
I wonder what would have happened if he had stayed in the NWA and not gone to the WWF.
Randy Savage was more than a wrestler. He was every bit an icon of the wrestling business. Maybe not in the same vein as Hogan or Flair, but he was iconic and flashy and transcended the time and helped make wrestling cool.
The son of Angelo Poffo and the brother of Lanny Poffo, Savage cut his teeth in Memphis before moving on to higher ground.
He is one of the greatest showmen ever to hit the ring.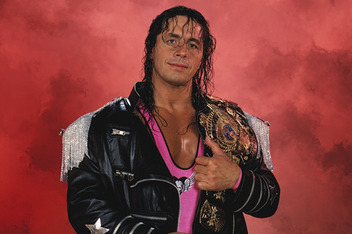 grungereport.net
The best there is, the best there was, the best there ever will be.
Hart was made for the WWF.
As a champion, his execution was tremendous. As a tag team specialist, he was one of the best. You get the picture.
I wasn't a huge Hart fan, but I know there are special people in this business and Hart fits in that category. I do believe, however, had Owen lived on, he would have been better than big brother.
Just a thought.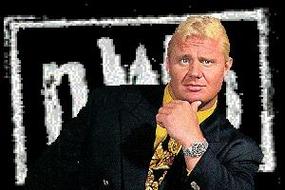 oocities.org
He really was perfect.
Curt Hennig was one of those wrestlers that touched gold in every organization he performed in. The son of Larry "The Ax" Hennig and the father of Joe Hennig (Mike McGillicutty) in the WWE, he was a former AWA Champion.
He single-handedly beat the Horsemen in WCW, was Ric Flair's personal assistant in the WWF and was king of the mountain in the AWA (and a tag team partner of Scott Hall early on).
Hennig was also one of the 10 best performers in the ring at any one time in his career.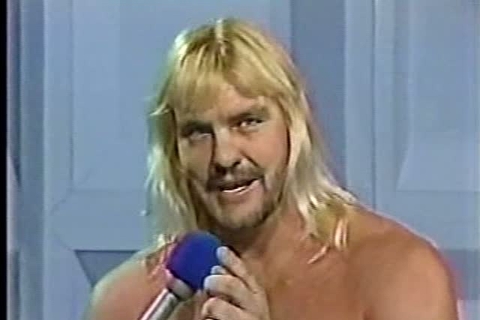 thewcwproject.com
The son of Blackjack Mulligan and the brother of Kendall Windham.
He came into the business as one of the brightest stars and could have carried the NWA banner on his back. Tall, lean and a great in the ring, Windham could do no wrong as a face or heel.
He joined the Four Horsemen after he could not beat Ric Flair for the World title and his career skyrocketed.
He at one point was also the NWA World Champion.
Windham's fame also included a stop in the WWF as a tag team partner of brother-in-law Mike Rotundo.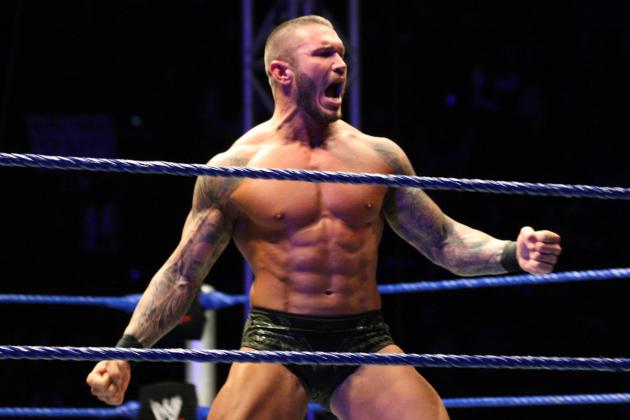 Gallo Images/Getty Images

He has really grown up before our eyes. Now, Randy Orton is a complete package.
A fan favorite who should make a turn for the dark side at some point, Orton at times is the glue that holds the WWE's Smackdown together.
He is tall, lean and cat-like. And when he hears voices, he takes us to another level.
His father Bob Orton Jr. was one of the best in the ring and his grandfather Bob Orton Sr. was one of the best shooters in the business. Those are pretty good bloodlines to follow.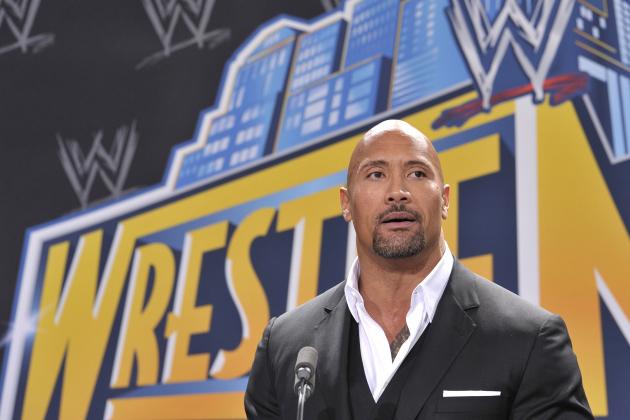 Michael N. Todaro/Getty Images

He is without a doubt the best second- and third-generation star in this business.
And to think until April of this year, he had been away from he business for seven years.
The Rock still has it and is still one of the most popular wrestlers in the business today. What happens when he hooks it up at the Royal Rumble in January with CM Punk? The thought of the Great One winning could cause nightmares for booking and the writers of the WWE.
The Rock is just as quick and more skilled than his father, Rocky Johnson, and gets his intensity from his grandfather, the High Chief Peter Maivia.