6 NBA Prospects to Watch This Weekend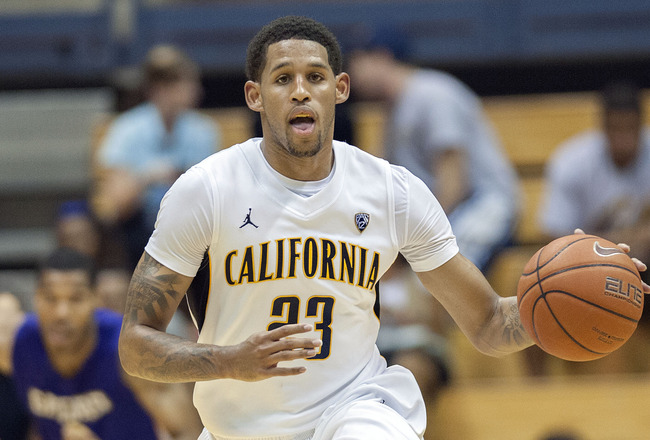 Ed Szczepanski-US PRESSWIRE
With a number of college basketball tournaments coming to an end, you'll have the opportunity to see some exciting NBA prospects go head-to-head.
Except for the big guy from Duke, the rest of these prospects are looking to solidify their status as qualified NBA candidates. Each will be under the microscope with scouts out in full force. Sometimes all it takes is one eye-catching move to turn some of them on or one ugly performance to drive them away.
Regardless of each game's outcome, the individual performances from these six prospects could move the needle in either direction.
Note: All stats current as of Saturday morning (Nov. 24).
Allen Crabbe, California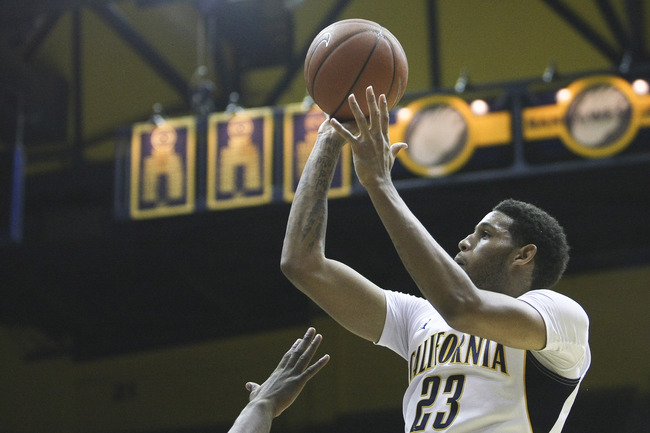 Kelley L Cox-US PRESSWIRE
Allen Crabbe looks like one of those strong breakout candidates after averaging 21.6 points over his first five games.
That might have something to do with his incredible shooting. Crabbe is shooting 46.4 percent from downtown and making 2.6 three-pointers per game.
He's got NBA tools with ideal 2-guard size and great on-ball defensive skills. Let's see if Crabbe can keep the hot shooting up. If he proves it isn't a fluke, I might have to make some changes to my next mock draft.
Game time: Sunday, 9 p.m. ET (vs. Pacific)
Amath M'Baye, Oklahoma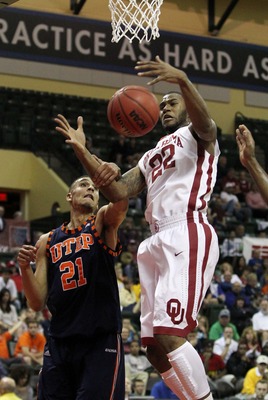 Kim Klement-US PRESSWIRE
Amath M'Baye transferred from Wyoming and has had a somewhat slow start trying to adjust to his new surroundings in Oklahoma.
He's only playing 22.3 minutes per night, but he's scoring 8.0 points and grabbing 6.8 rebounds in his limited role early on.
M'Baye is an incredibly fluid athlete at 6'9'' and has the mobility to play the 3 at the next level. He's definitely worth keeping an eye on just to see him make NBA-caliber plays.
He's still pretty lost out there; I just want to see him when he finally puts it all together.
Game time: Sunday, 4:30 p.m. ET (vs. West Virginia)
Mason Plumlee, Duke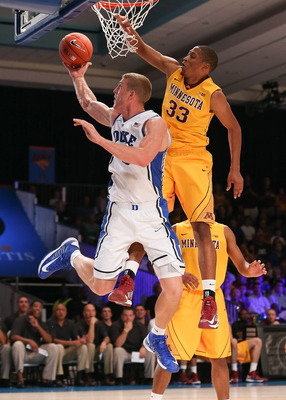 Kevin Jairaj-US PRESSWIRE
Get this man the ball.
Mason Plumlee has been unstoppable at the rim, scoring 20.4 points per night and shooting 68.6 percent from the floor.
He's knocking down free throws at an 80 percent clip, which is incredible when you consider he's taking 8.0 free throws per game. He shot 52.8 percent on 5.2 attempts per game last year, so the difference is pretty drastic.
You won't find a more coordinated center in the country. Against Kentucky, he was doing ballerina twirls inside, finishing over his shoulder to score at angles not meant for scoring.
Strictly an off-ball contributor prior to this year, Plumlee is starting to create his own offense. He looks like he deserves the first look every time Duke runs its offense.
The lottery is not an unrealistic landing spot for Plumlee. Scouts love mobile, athletic bigs, and Plumlee fits that bill.
Game time: Saturday, 9:30 p.m. ET (vs. Louisville)
Chane Behanan, Louisville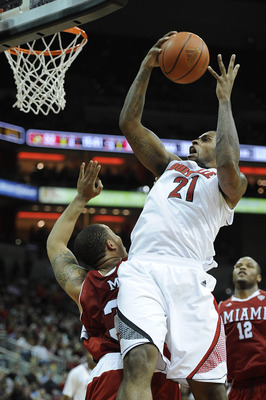 Jamie Rhodes-US PRESSWIRE
Chane Behanan was big-time player during the 2012 NCAA tournament. He scored in double figures in all five games.
That's usually like a coming attraction for something on the horizon.
He's only 6'6'', but he plays like he's 6'8''. Behanan is bringing down 9.2 rebounds in 26.0 minutes at small forward size.
We're still looking for him to break out offensively, but Behanan has the talent to make it happen. He has a similar game to Jae Crowder, who defies positional logic by overcoming size limitations.
Game time: Saturday, 9:30 p.m. ET (vs. Duke)
Phil Pressey, Missouri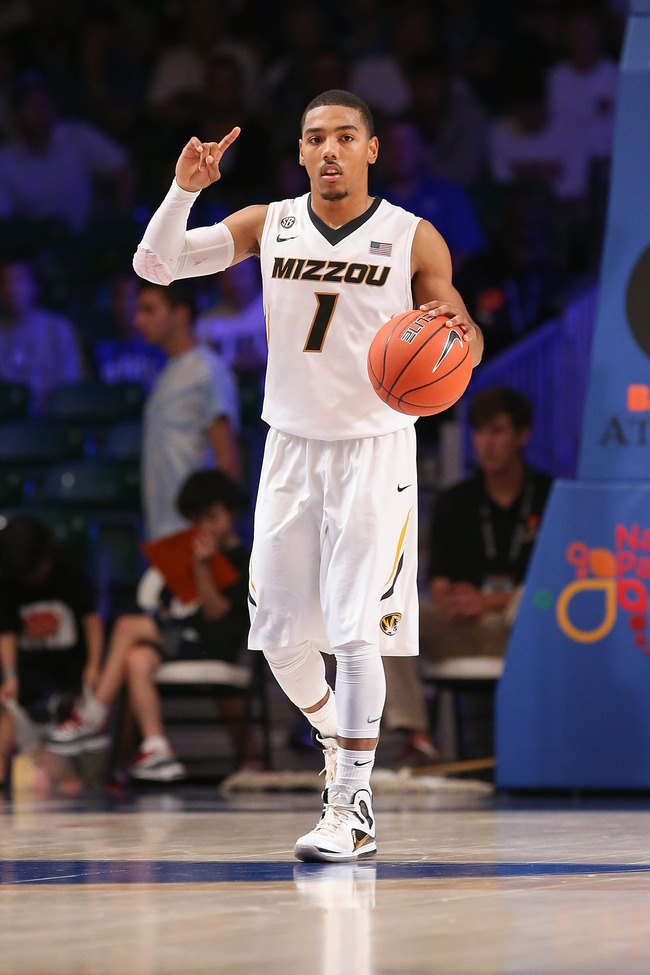 Kevin Jairaj-US PRESSWIRE
If you appreciate the point guard position, you'll enjoy watching Phil Pressey play.
He's like that guy you hate playing against, always finding ways to get under the defense's skin. Pressey is only 5'11'', but he plays the role of floor general, controlling the pace to however he sees fit.
You really have to watch Pressey in order to appreciate his effectiveness. He makes everyone better by putting them in the best possible position to score, whether it's creating open looks for them or giving them the ball in their sweet spots.
The ability to control the tempo of a game is an undervalued quality that not many are capable of pulling off. It might actually get him drafted.
Game time: Saturday, 7 p.m. ET (vs. Texas A&M)
Rodney Williams, Minnesota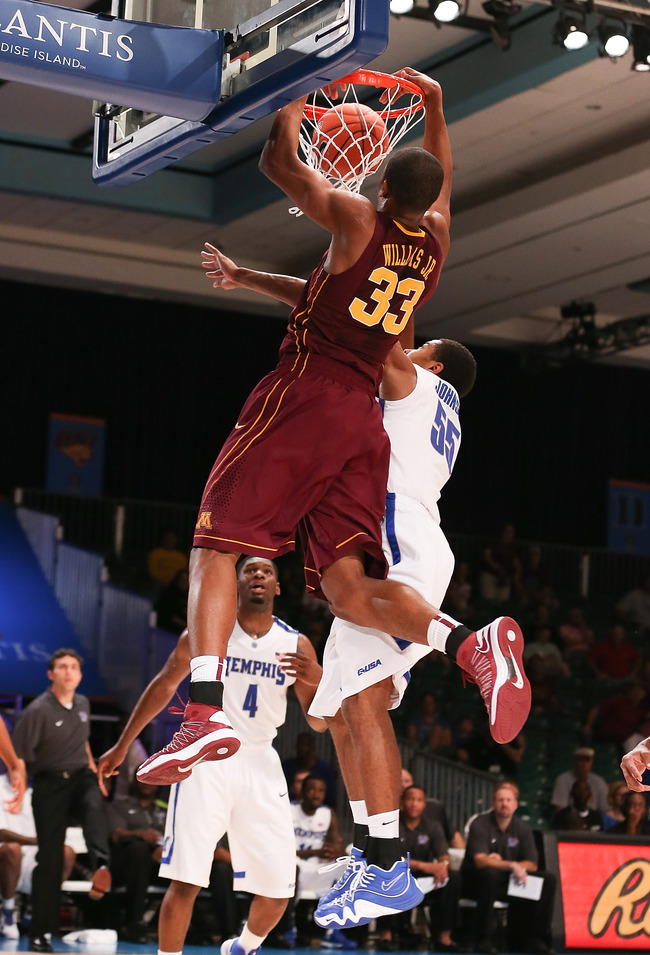 Kevin Jairaj-US PRESSWIRE
If you were looking to build the perfect athlete in a lab, you'd probably want to create someone in the mold of Minnesota's Rodney Williams.
Everything Williams does well circles back to his athleticism.
He's got a quick first step that allows him to beat his man off the dribble and either attack the rim or make a pass. Williams is unstoppable with room for liftoff. He could probably clean the dust on the top of the backboard with a standing vertical leap.
His hops also come in handy on the defensive side of the ball. Seemingly every game you'll find him coming out of nowhere to pin a ball on the glass.
Williams isn't the most polished basketball player. He's got a "cross your fingers" jumper and struggles to create separation.
But that athleticism is oh so sweet.
Game time: Saturday, 3:30 p.m. ET (vs. Stanford)
Keep Reading