Terps' Turgeon to Tinker with Combinations?
Use your ← → (arrow) keys to browse more stories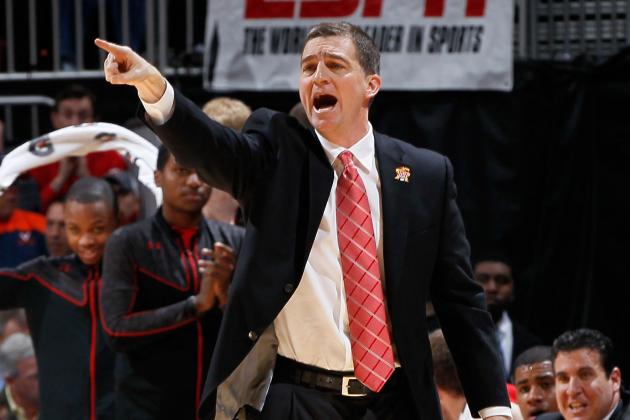 Kevin C. Cox/Getty Images

Maryland expanded its lead to nearly 20 points Tuesday against Lafayette, and coach Mark Turgeon repeated in the second half what he'd done earlier. Off to the scorer's table went five subs --- four freshmen and graduate student Logan Aronhalt. Soon, the Terps had their lead cut to 11, and the starters rapidly returned.