5 Reasons Why We Won't Really Know This NY Knicks Squad Until Mid-Season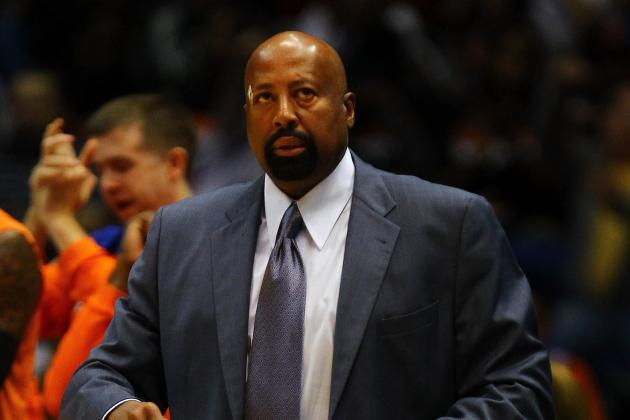 Al Bello/Getty Images

The New York Knicks have gotten off to a scorching hot start to their 2012-2013 season. However, it is too early to judge what kind of team they will be come playoff time.

The Knicks are doing much better than most people predicted, but there are still several areas where they can improve. For instance their rebounding could get better, but that is most likely because they use such a small lineup.
What is surprising is that they have done so well so early with almost an entirely new roster. Imagine the possibilities when they all are fully comfortable with each other. The sky is the limit with this Knicks team, and this fast start is only a sign of what is to come.

It is hard to argue that they are doing too many things wrong so far this season. However, here are five reasons why it is too early to judge this Knicks team.
Begin Slideshow

»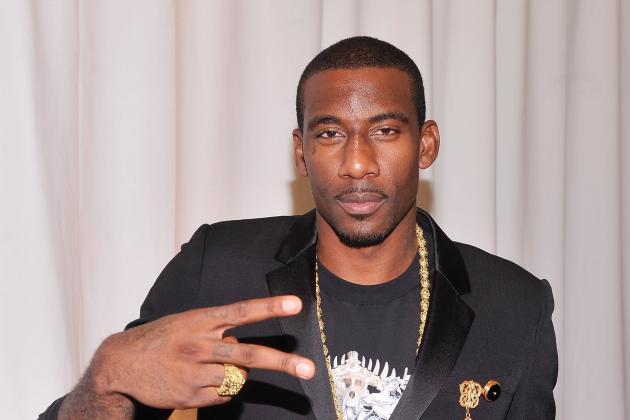 Stephen Lovekin/Getty Images

Although many fans like how this current Knicks' squad is playing, the Knicks will welcome back another All-Star caliber player in Amar'e Stoudemire in a few weeks. Amar'e has been out all season, but his recovery is going well so he should be back 100 percent healthy in the coming weeks.
Amar'e will add yet another offensive weapon to this already-deadly Knicks offense. However, the question has always been if he can defend well enough to merit being in the lineup. In addition, the current starting lineup has played so well with Carmelo Anthony at the power forward position but with Amar'e coming back, 'Melo will have to shift back to the small forward slot.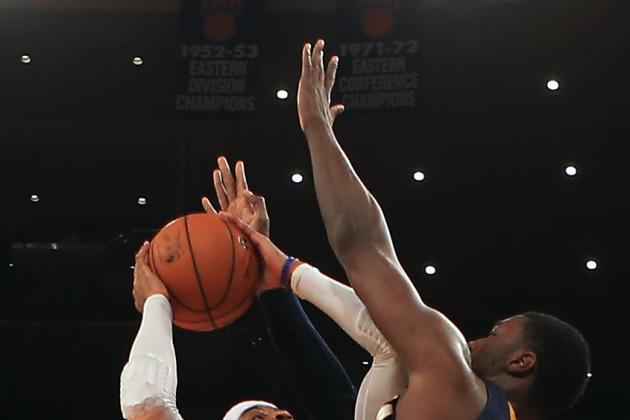 Bruce Bennett/Getty Images

Carmelo Anthony has played the best defense of his career so far this season. Mike Woodson got Carmelo to buy into his defensive system, which has made 'Melo a legitimate MVP candidate.
However, the main issue in Carmelo's defense is his effort level. So far this season, his effort has been fantastic, as he has looked very motivated. The only question is whether or not he will keep it up. The coming months will tell a lot about how the rest of the season will turn out.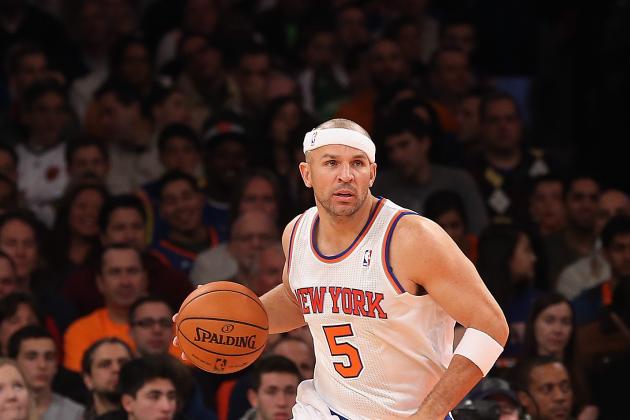 Bruce Bennett/Getty Images

The Knicks have the oldest team in the history of the National Basketball Association. However, that has not kept them from playing exceptional in the early part of this season.
They have received great contributions from older guys like Marcus Camby, Rasheed Wallace, and Jason Kidd so far this season. The real question is whether these players' bodies will wear down throughout the course of this season.
If Mike Woodson is smart he will play them sparingly through the season in order to keep them fresh for the playoffs.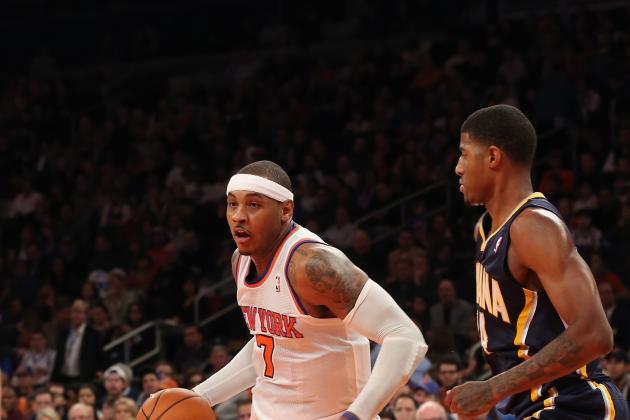 Bruce Bennett/Getty Images

The Knicks have seemed to click on all cylinders throughout the early parts of this season. This is surprising because of all the different volatile personalities in their locker room.
However, the chemistry of the Knicks could change if the team endures a losing streak at any point this season. Carmelo Anthony has never been accused of being a great teammate, so if the Knicks are losing and he isn't getting the ball enough, he could cause some issues within the Knicks organization.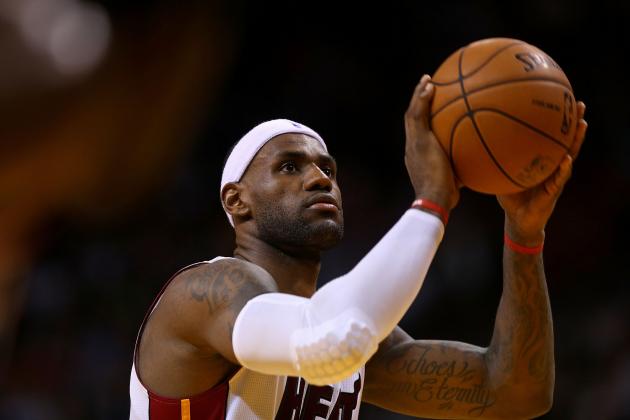 Mike Ehrmann/Getty Images

The Knicks have outperformed almost anyone's expectations thus far this season. They even defeated the defending champion Miami Heat pretty handily in their opener.
However, the Heat look like an even better team than last year, so they could cause some real problems for this Knicks squad. The Heat will be the Knicks' biggest obstacle in having a great season.