5 Reasons WWE's Biggest Star Should Turn Heel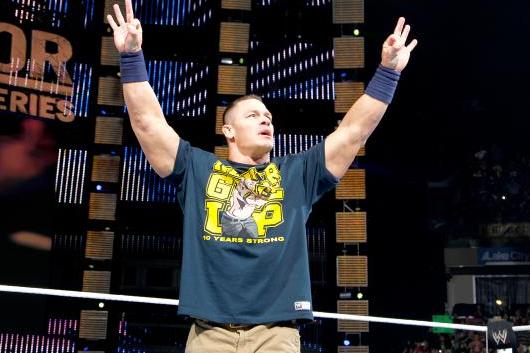 courtesy of wwe.com
It's time for a change in the WWE. John Cena, thought by many to be the face of World Wrestling Entertainment, has actually become the poster boy for all that is wrong with the company.
Ratings for WWE's flagship television show Monday Night Raw are down. Pay-per-view buys are also declining, and despite the company's strong presence in the social media, it's simply not cool to be a wrestling fan anymore.
Part of the reason for WWE's recent woes is that Cena, the top babyface in the company for roughly the past five years, isn't cool. Cena has no edge. He's cast as the ultimate underdog, fighting impossible odds to come out on top of whatever foe is pitted against him.
The truth is, the days when Cena was an underdog are long gone. Fans expect him to win, regardless of who or what he's facing. While Cena is still popular with women and young fans, the core of the wrestling audience, men ages 18-25, has largely tuned him out.
If WWE is going to return to its glory days of the Attitude Era, something drastic has to be done. Here are five reasons why John Cena needs to turn heel.
Begin Slideshow

»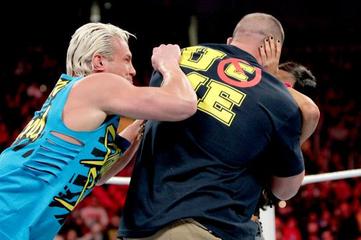 courtesy of wwe.com
When Cena makes his entrance, the reaction at most venues is mixed and loud. Half the crowd is cheering delightedly, while the other half is booing its lungs out. Even Cena has acknowledged how easy it is to get the famous "Let's Go Cena-Cena Sucks!" chant going. He needs to turn the cheering half of the crowd against him.
As mentioned, Cena is still popular with young fans. No group will turn on a character faster than the youngsters. All it would take for a successful turn is for Cena to engage in activity that the kids in the audience won't stand for.
Kissing AJ Lee isn't the answer. Not only does it fail to give Cena any type of edge as a character, it likely fuels the fantasies of the young male fanbase. If young males felt any hatred for Cena during his "makeout session" on Monday Night Raw, it was only because they wished they were in his shoes.
Cena needs to do something shocking. He needs to attack Jerry Lawler, or send Mick Foley through the Spanish announcers' table. Something, anything unexpected, and completely villainous.
Then, he needs to take the microphone, and explain that he did what he did because he's sick and tired of being the "Rise Above" guy. He needs to say that he's done visiting hospitals and military bases. He needs to say he's fed up with being the good guy. Since it seems like the bad guys are the ones who are getting ahead lately, he's decided to join them.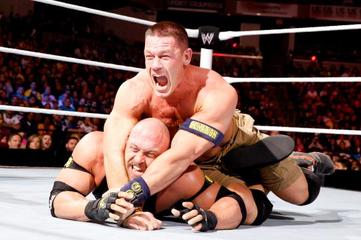 courtesy of wwe.com
The WWE needs some new stars at the top of the card. John Cena and Randy Orton have been in or near the title picture, both on Raw and SmackDown, for a long time. While heels seem to come and go, the babyface side of the coin always seems to feature Cena.
There's no better way for WWE to promote some new babyface stars than to have them face a heel John Cena. Beating the former alpha babyface would lend instant credibility to a whole new generation of good guys.
Cena, for all of his faults, generally provides good matches. Giving the rub to guys like Ryback, The Miz, Kofi Kingston or any new babyface the company is trying to promote would get the new guys over instantly.
A heel Cena also makes room on the roster for some of the current heels to switch gears. CM Punk is able to switch from face to heel in the span of one promo. He could easily jump back to the good guy side of the fence. So could younger hands like Dolph Ziggler, Wade Barrett and Antonio Cesaro.
If the company wants to build a new megastar, the best way to do it is to turn Cena heel and have the new chosen one feud with him.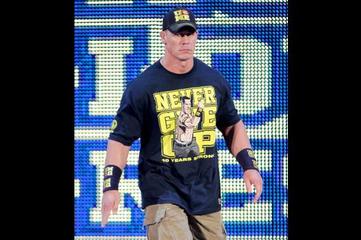 courtesy of wwe.com
Another good reason for John Cena to turn heel is that it will add a dimension to his character that has been lacking. A heel Cena could add depth to his personality.
CM Punk was an Internet darling but not thought of as a serious contender by the majority of the WWE Universe until his famous "work/shoot" promo on Monday Night Raw. It was with that promo that Punk, who spewed a lot of his actual frustration with the WWE, solidified himself as a true top star.
Cena is a good talker. He might not be in Punk's class, but he's smart, and he knows the game. Given a chance to cut loose, Cena might just cut a fantastic heel promo. Instead of the smiling, happy-go-lucky babyface that they've come to know, WWE fans might hear what Cena really thinks.
Rumor has it that Cena has been clashing with Vince McMahon backstage lately. Let him take some of that frustration out on the crowd. If it worked for Punk, it could work for Cena.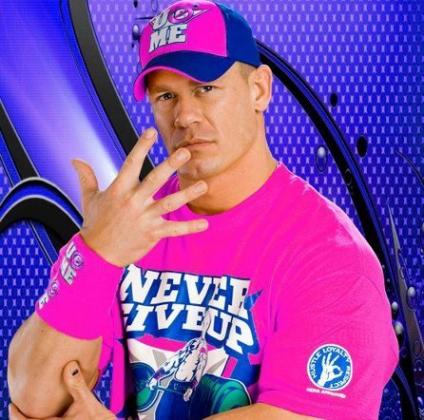 courtesy of wwe.com
The biggest reason why Vince McMahon and his creative team haven't entertained the idea of a heel turn for Cena is because he sells more merchandise than any other WWE superstar, reportedly by a large margin.
There are red Cena shirts. There are purple ones. You can get them in orange, green, black, red and even pink. No matter what John Cena wears to the ring on a given night, you can bet that you'll see half the crowd in it by the end of the show.
If Cena, who only seems to be over with half of the crowd, were to turn heel, how many tee shirts do you think he'd sell?
Remember the NWO? There is still at least one fan in every WWE crowd wearing an NWO shirt. This is a faction that died out more than 10 years ago and was part of a rival company. A heel Cena would probably move even more shirts, hats, wristbands and garden gnomes than he does now.
Especially if none of the new gear was pink.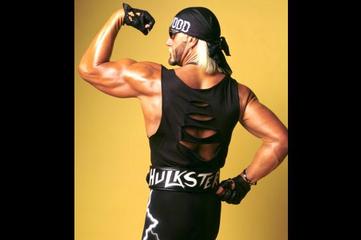 courtesy of wwe.com
The very best reason for a Cena heel turn is that history has demonstrated that a turn can resuscitate a stagnant star.
In 1996, much of the wrestling world thought that Hulk Hogan was washed up. Hogan, who had been the face of the WWF for many years, simply wasn't getting the crowd reaction that he used to. His music would hit, and the familiar orange and yellow-clad Hulkster would come out to a collective yawn.
The fans had seen it all before. There were no new tricks in the Hulkamania bag.
Then, after signing with rival WCW, Hogan did the unthinkable. He turned heel. At the Bash at the Beach pay-per-view, Hogan came to the aid of Kevin Nash and Scott Hall, attacked Randy Savage and instigated the most shocking heel turn of all time. It was the birth of the NWO and the start of WCW's dominance over WWF.
Cena isn't as popular as Hogan, but a heel turn would still be earthshaking. Like Hogan in the mid-'90s, Cena is a tired act. He's beaten just about every opponent in the WWE worth wrestling, and has been the white knight for five or six years. There's nothing left in his bag of tricks as a babyface.
Turning heel might just revitalize John Cena, and the WWE. He'd have a whole new roster of babyfaces to terrorize, and his character could certainly use the change.
WWE seems to loathe the idea of turning Cena because of his popularity with the young fans. If a Hogan heel turn created a historic rise in business, a Cena turn could only help.