Black Friday Special: Pro Athletes as Black Friday Door Busters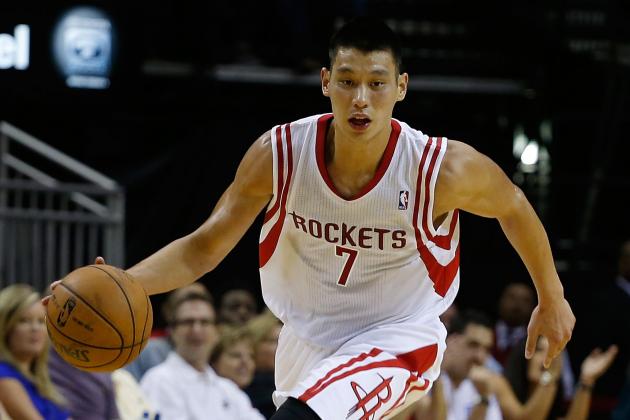 Scott Halleran/Getty Images
Jeremy Lin turned "Linsanity" into a huge pay day, but is he worth it?
It's the day after Thanksgiving, and as Americans we all know what that means. Today is a day of mass hysteria at every store and shopping mall across this great country. Today is Black Friday.
It's the biggest shopping day of the holiday season, and with it comes some of the greatest, too-good-to-be-true bargains any shopper has ever seen. It's a shopper's heaven.
Unfortunately, Black Friday also brings some worthless "bargains," traffic, riots and Wal-Mart stampedes. Depending on your perspective, it can be a great day, or the worst day of your life.
Such is the case when it comes to teams signing and drafting players in professional sports. Some players offer teams and their fans exceptional value, while others are such disasters, they can actually set teams back for years.
So what if some of today's athletes were Black Friday door busters? Who would be the must-own item worth camping out for, and who would be that must-have talking toy that your child only plays with for a week, and ends up being half the price before January ends?
Begin Slideshow

»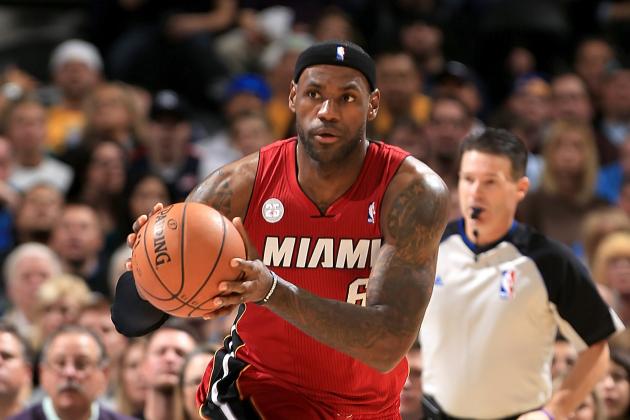 Doug Pensinger/Getty Images
LeBron James is the best player on the planet, and the Heat were able to sign him for slightly less than a max contract.
Apple products are known for their high standards and quality. They are continually some of the best technology products around, and they are also rather expensive—and rarely if ever—come at a discount.
This Black Friday, however, there is one major retailer who is actually offering a discount on Apple's new iPad. Sure it's only a discount of 50 bucks, but it's a rare discount on one of the greatest products ever invented.
Translate that into an athlete playing professional sports today, and that would be LeBron James of the Miami Heat.
He's the best basketball player on the planet, and now that he's won an NBA Championship, that's pretty much common knowledge. What isn't common knowledge is that despite all the hoopla that went along with James' decision to take his talents to South Beach, he did so for less than a max contract.
Yes he's making more than $16 million this year, so it may not be a huge discount he gave the Heat, but like the iPad, he's worth every penny.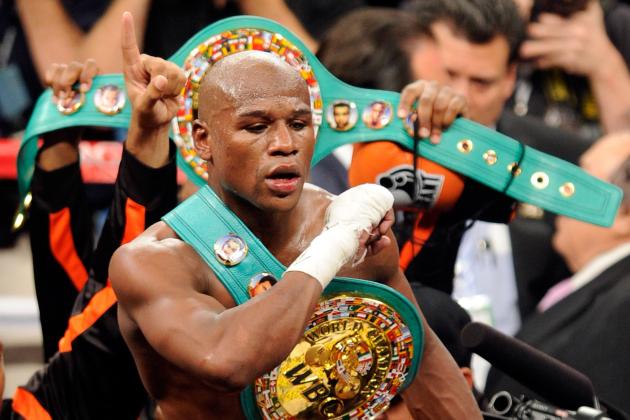 Ethan Miller/Getty Images
He's arguably the best boxer on the planet, but until he fights Pac-Man, there will always feel like something's missing.
Not too long ago, flat screen TVs were too expensive for the average Joe to afford. With advancements in technology, today's flat screen televisions are surprisingly reasonably priced.
Still nothing gets the man of the house out shopping with his lady on Black Friday like a super cheap, 32-inch, flat screen, high-definition TV.
As good as these deals seem, however, these televisions are usually no-name devices with outdated technology. As good as it feels to land one of these televisions, it feels just as bad when it breaks in a month, or when you go to your friends house to watch a sporting event on his Sony TV, and you realize how crappy your picture actually is.
That's kind of the same way a boxing fan should feel after watching a Floyd Mayweather fight.
Floyd Mayweather is a great showman, and is arguably the best pound-for-pound boxer around. Unfortunately, boxing fans may never know for sure, as it looks like he'll never fight the other guy, and probably only guy, many boxing fans think may have a chance to beat him, in Manny Pacquiao.
Sure Mayweather can dominate a boxing match with the best of them, but until he fights Pacquiao, there will always feel like there is something missing from making a good career great. It's the same way the guy with the $149 TV feels in February when he's watching the game on his friend's 60-inch Samsung 3-D television.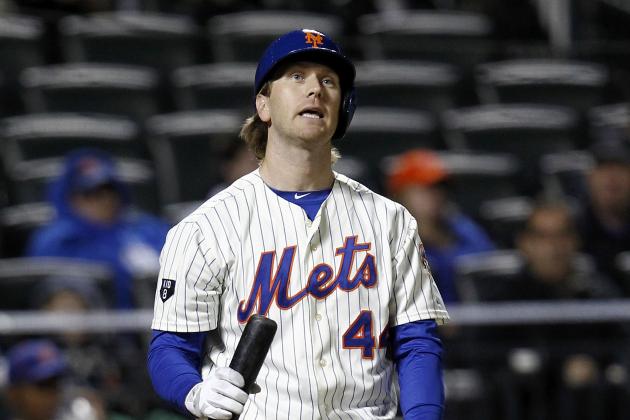 Jeff Zelevansky/Getty Images
The Mets thought they were getting a deal when they signed Jason Bay, only to be disappointed.
Nothing is worse than camping out for one of those "limited quantity" super-bargain items, only to find out that they are out-of-stock by the time you get in the store.
It's a real kick in the teeth, as not only are you not getting that "deal of the century" you dreamed of, but you probably wasted numerous hours waiting in line in the cold, only to be disappointed.
It's similar to how the Mets and their fans felt about Jason Bay.
Jason Bay was going to be the answer to all the Mets' offensive woes when they signed him in the winter of 2009. He was going to fill the Mets' void in left field, protect David Wright and Carlos Beltran in the lineup, be a lock for 30 home runs and 100 RBI and best of all, he was going to come at a fraction of the cost of that year's other big free-agent outfielder, Matt Holliday. It was the perfect deal, and the perfect fit.
Only somebody forgot to tell Jason Bay that. He wilted under the bright lights of the Big Apple and spent his entire tenure in Queens either hurt or playing poorly. He hit a total of 27 home runs in three seasons with the Mets and was so bad that the team actually paid him to go away this offseason.
In a span of three years, Jason Bay went from being a great player at a great price to the biggest disappointment this side of camping out on Black Friday for nothing.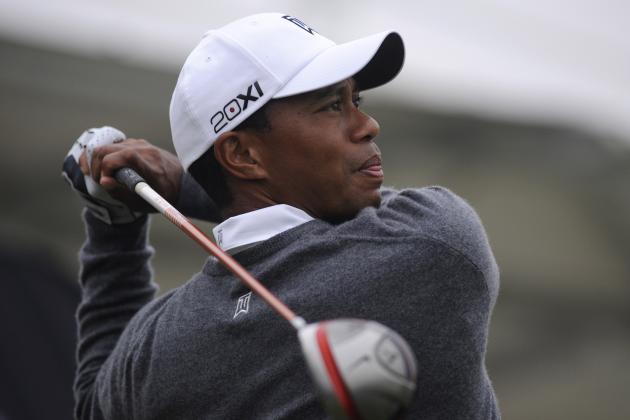 Hong Wu/Getty Images
Tiger Woods may still be a good golfer, but to many, he's yesterday's news.
Everyone loves a free cell phone, especially if it's one of those fancy smartphones. And like almost everything else, there are plenty of deals for them on Black Friday.
Unfortunately, they are also one of the more deceiving bargains out there, as the phones that are usually given away for free to new customers are already outdated and obsolete. For example, multiple retailers are offering the Samsung Galaxy II for free this Black Friday. It's a great phone at a great price, but it's already been replaced by the recently released Galaxy III. It's already a year old, and in technology terms, that's ancient.
So what athlete in today's sports world best personifies the free outdated smartphone? That would be pro golfer Tiger Woods.
Think about it. Tiger Woods was once the hottest thing around. A golfer so good, he was already considered by many to be the greatest ever while he was still in his prime. Then we all know about his scandal, divorce and leave of absence from the game of golf, before he would eventually return.
With new hot gadgets, eventually the competition catches up, and before long every company is making devices that are at least as equally good. Such is the case with Tiger Wood's since he returned to golf.
While he was gone, the rest of the golf world caught up to Woods. He no longer is the unquestioned best golfer around, but he's still pushed on us like he's the best attraction on the PGA tour. Anyone who still watches golf just to see Woods probably still has an iPhone 3G.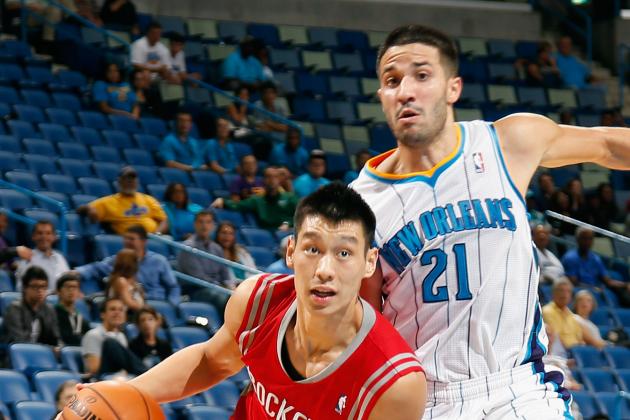 Chris Graythen/Getty Images
Jeremy Lin was able to turn Linsanity into a huge contract with the Houston rockets.
Every few years, the major video game companies revamp their consoles, in an effort to upgrade their products with the new technology that's available.
When that new wave of consoles begin to come, it's inevitable that one company will push to have their product out first, usually in time for Black Friday.
With this wave of consoles, Nintendo has beaten rivals Sony and Microsoft to the punch by releasing the Wii-U. Being the brand new flavor of the month, the Nintendo console is sure to outsell it's rivals with ease.
That sounds just like overnight NBA sensation Jeremy Lin, who turned a terrific two weeks in a point guard-friendly system into a huge payday. He was the new kid on the block, and everyone wanted a piece of him. Especially the Houston Rockets, who signed him to a three-year deal worth upwards of $25 million this offseason.
With new video game consoles, it's only a matter of time before the competition releases their new systems, eventually making the first old news. What's worse is that when the new Sony and Microsoft consoles come out sometime within the next year, there are going to be plenty of people with buyer's remorse, feeling that their inferior console is not worth the hefty price tag they paid.
Anyone who has watched the Rockets play so far in this young season can see there's a good chance the Rockets and their fans end up feeling that way about Lin.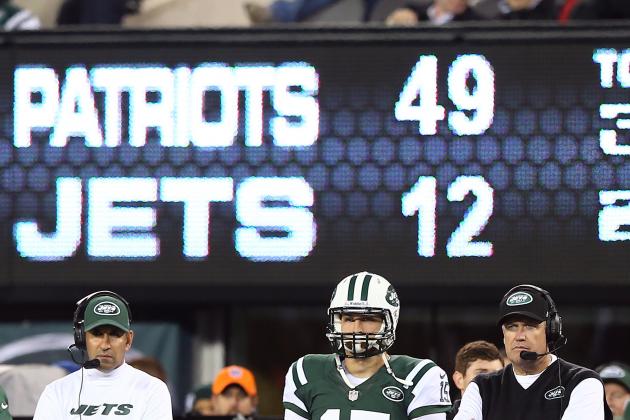 Elsa/Getty Images
Everybody seems to want Tim Tebow, especially after the Jets' terrible Thanksgiving, but they are being denied.
Maybe the most infamous toy craze of all time on Black Friday came with the release of Tickle Me Elmo during the Holiday season of 1996.
Tickle Me Elmo caused mass hysteria. The more people couldn't have him, the more they seemingly wanted him. People fought over him. It was some sort of Elmomania.
Does anyone else think that sounds like the world's most famous back-up quarterback?
Tim Tebow is to the sports world what Tickle Me Elmo was to Black Friday 1996. He causes sports arguments as soon as his name is mentioned.
Seemingly normal, rational people lose all mind control when he's mentioned, and no matter how much the people clamor for him, they just can't seem to get him—not even during that total debacle the Jets pulled on Thanksgiving.
After that beatdown by the Patriots, Tebowmania is sure to make that Tickle Me Elmo craze look like child's play.