Denver Broncos vs. Kansas City Chiefs: Keys to the Game for the Chiefs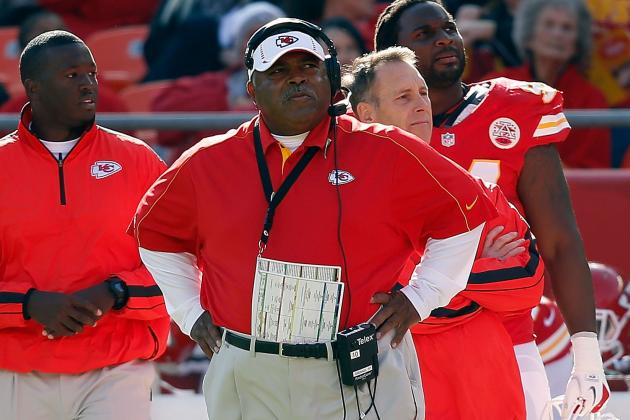 Jamie Squire/Getty Images

It's already beyond the halfway point of the season, and the Kansas City Chiefs haven't accomplished much. All they've done this year to make fans proud is win one game and take the lead in a couple of others.
That's it.
Coming into this game, the Chiefs produced the fewest points this year out of any team in the NFL. If they want any chance at beating the Denver Broncos, they must be perfect. There is always that slim chance that a team can pull off an upset.
Here are the keys to the game for the Chiefs.
Begin Slideshow

»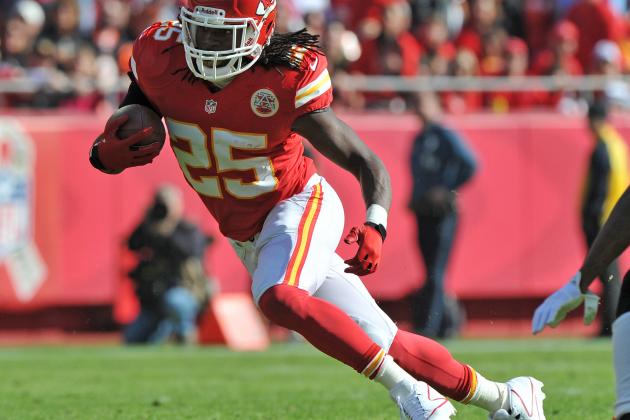 Peter Aiken/Getty Images

If the Chiefs have been good at doing anything this season, it's been rushing the football.
Jamaal Charles is ninth in the league in rushing and has been a huge asset for the Chiefs during a down year. Even though he has had issues securing the football, he's still the best the Chiefs have on offense.
Especially with Brady Quinn starting, offensive coordinator Brian Daboll must construct a game plan that calls for more running plays this Sunday.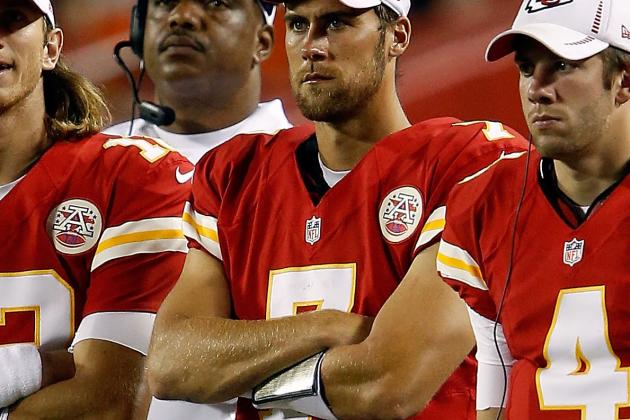 Jamie Squire/Getty Images

Brady Quinn isn't much better than Matt Cassel. However, he might be the slightly better option.
Cassel has a league-high 19 turnovers this season. The Chiefs have been unsuccessful with him under center. He's thrown just six touchdown passes, with four of them coming in the fourth quarter when games have already been decided.
To avoid a higher turnover rate, the Chiefs should remain with Quinn the entire game. But if they feel the need to make a quarterback change, they should look to Ricky Stanzi and allow him to play a little bit. If anything, the Chiefs may see something in Stanzi and be interested in bringing him back next season as a backup.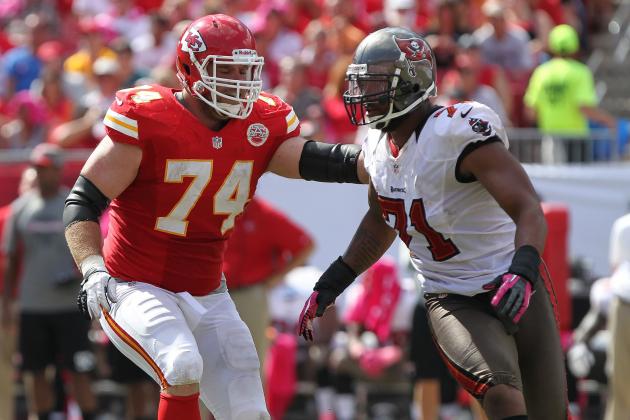 Kim Klement-US PRESSWIRE

Last week, members of the Chiefs offensive line were forced the step out of their comfort zone.
With Ryan Lilja and Jon Asamoah out, Eric Winston made the shift from tackle to guard. That allowed Donald Stephenson to switch from left tackle to right tackle, while Bryan Mattison got his first start with the team.
A shakeup on the offensive line due to injuries has happened before. It can create a lot of problems for a team, as most offensive linemen struggle in the NFL when having to play a different position.
The Chiefs need to keep a healthy offensive line and try to keep players at their original position this Sunday.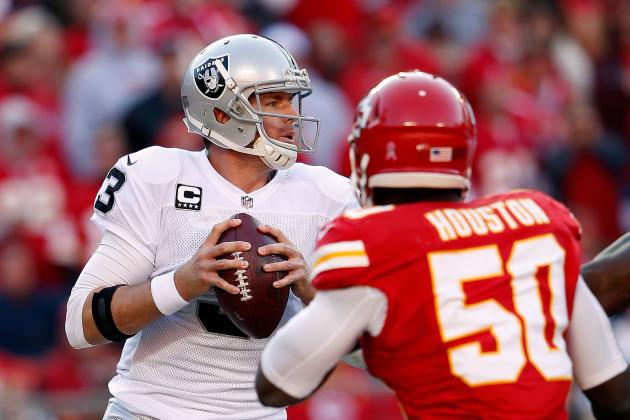 Jamie Squire/Getty Images

The biggest key to stopping Peyton Manning and the Denver Broncos is having Justin Houston and Tamba Hali bring the heat.
Houston and Hali have 13 sacks combined this season. Both are among some of the elite pass-rushers in the conference and could give Manning a hard time.
Defensive coordinator Gary Gibbs knows he has some gifted pass-rushers at both of the outside linebacker positions. He needs to use them and have them play hard all game if the Chiefs have any hope of pulling off an upset.