10 Reasons Why You Should Watch WWE Main Event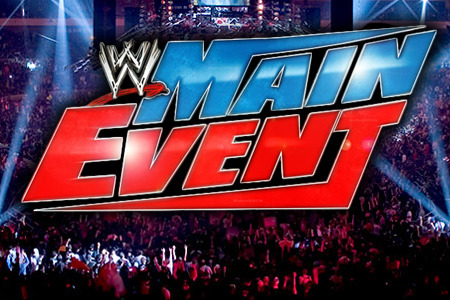 Photo courtesy of wrestling-network.net
The WWE is of the mindset that Raw is its "A-show" and SmackDown is its "B-show."
But the company's so called "C-show," Main Event, has quickly turned into something really special and, though the WWE may not admit it, it might not be its third-best weekly TV show, after all.
Although Main Event hasn't been around long and doesn't air on a major network, it's clear that the show isn't going to be the failure that many thought it would be.
While the WWE won't push you to to watch the show quite like it will do for both Raw and SmackDown, you should go out of your way to set aside on hour of your time every Wednesday night to watch it.
Don't believe me?
Here are 10 reasons why Main Event is a wrestling show that you need to be watching.
Begin Slideshow

»
It can be pretty difficult to sit through an entire episode of Raw, especially since the show switched to a three-hour format back in July.
Expecting us to sit through 180-plus minutes of WWE TV in one night is asking a lot out of us fans, and to be honest, it feels damn near impossible at times. Heck, even some two-hour episodes of SmackDown can feel like they drag on too long if they're not all that good.
That's why I like Main Event so much.
As I'm sure you know, it's only one hour in length, which makes it a far better viewing experience than both Raw and SmackDown. With only 60 minutes of TV time (and more like 40-45 when you factor in commercials), the WWE is forced to use its time more wisely, and for the most part, that's exactly what it does.
Generally speaking, it results in a higher-quality show, but even when the show isn't that great, you can still look at it this way: At least you "wasted" just an hour instead of three.
The fear that many fans, myself included, seemed to have was that Main Event would quickly evolve into just another version of Superstars.
But that hasn't happened—at least not yet.
Superstars generally features lower to midcard workers and little to no storyline advancement. Main Event does exactly the opposite.
When you tune into an episode of Main Event, you know that you're not going to get Yoshi Tatsu vs. JTG or Brodus Clay vs. Primo as the feature bout. You're going to get matches that are more along the lines of what you might see on Raw and SmackDown.
As long as Main Event doesn't flip the switch and turn Main Event into Superstars 2.0, the show figures to continue the success its had so far.
The buildup to Main Event's main event matches is absolutely phenomenal.
The incredible WWE video team does a fantastic job of hyping up the match with pre-match videos that are ridiculously well done. These videos either focus on both stars involved separately or highlight the feud between them.
Either way, these videos are among the best videos you'll ever see the WWE produce.
They give the show's main event match a "big-time" feel to it, almost making what you're watching feel like a legitimate sport. Even though I think we get way too many video packages on both Raw and SmackDown, the way these packages are done on Main Event make them not only tolerable, but one of my favorite parts of the show.
One of the best things about wrestling is the buildup to a match, and the buildup to the main event bouts on Main Event is nothing short of amazing.
Both Raw and SmackDown tend to be chock full of "filler," a.k.a. pointless segments or matches that do nothing to improve the show.
Remember that handicap match pitting The Great Khali vs. Epico and Primo on last week's Raw? That's filler at it's finest.
Thankfully, though, Main Event cuts out most of the filler that you'd get on a standard episode of Raw or SmackDown. That's not to say that Main Event is perfectly structured, but you get far less crap than you do on the WWE's two top shows.
When you watch Main Event, you know you're not going to get a show that's filled with worthless segments and matches that aren't doing anything for anybody.
There seems to be more of a purpose behind what you see on Main Event each week, and quite frankly, you don't have to put up with all the BS that you would get on a three-hour Raw that is way too long.
That's perhaps the biggest benefit of this show being just an hour long. The WWE has to use its time wisely or risk ruining it.
I can't tell you how many times I watch Raw and think to myself, "Man, this show has absolutely no flow to it."
It's segment after segment, with far too much happening on a show that should utilize its 180-minute time slot to ensure that every segment, skit and match gets enough time to accomplish its goal.
This is an area that Main Event thrives in.
The show has a significantly smoother flow to it than both Raw and SmackDown typically do. Nothing on Main Event seems to be rushed or mailed in like some of the awful segments and matches we see on the WWE's top two programs.
Oddly enough, the one-hour time slot for Main Event results in a show that seems to have much better timing than a three-hour Raw, uses its mere 60 minutes to the absolute fullest and accomplishes so much in so little time.
If Raw (and to a lesser extent, SmackDown) utilized its full time slot the way that Main Event does, it might not lose viewers as the show progresses like it tends to do.
The WWE doesn't rely on storyline progression on Main Event nearly as much as it does on Raw and SmackDown, but we do indeed see the advancement of storylines on the show.
Main Event has played a big role in advancing the Intercontinental Championship feud between Kofi Kingston and The Miz, the tag team rivalry between the Prime Time Players and Rey Mysterio & Sin Cara and the WWE Tag Team Championship feud between Team Rhodes Scholars and Team Hell No.
Yeah, it's not like it's absolutely critical for you to watch Main Event in order to know what's going on on either Raw or SmackDown. But would it help? I think so.
Main Event definitely has at least some focus on storylines, which is what sets it apart from a show like Superstars and actually makes it worth watching.
If you want to see every development in a rivalry or storyline, you should make sure to watch Main Event because you never know what you might miss if you don't.
I didn't think it would take long for Main Event to get the Superstars treatment, but I can admit that I've been totally wrong about that.
In fact, Main Event isn't Superstars 2.0, at all. It's a show that gives us huge matches that have never happened before.
Just in its short existence so far, Main Event has featured two absolutely major matches that had never previously happened in a WWE ring: Sheamus vs. CM Punk in a Champion vs. Champion Match and Dolph Ziggler vs. The Miz.
Obviously, these are a couple of big-time matches that you might expect to see only on pay-per-view. Yet, we were treated to them on what is supposedly the WWE's "C-show."
Any which way you look at it, that's pretty awesome. It's rare these day that we see "first-time ever" matches, especially ones involving big names, but that's what Main Event has given us on more than occasion.
If the show keeps that up, it should have no problem keeping viewers tuning in.
Raw, SmackDown and just about any other WWE show we've seen recently have all followed the same predictable format.
Main Event, however, gives us a refreshing change from the standard Raw/SmackDown format which has been used for as long as I can remember.
It often opens up with the announcers in the ring talking about whatever topic is hot that week, which leads to the fantastic pre-main event video and then the main event match in an nontraditional spot at the start of the show.
Some don't like the change in format, but I love it. It's a very nice and needed change from the "show-opening promo that sets up the main event" format that we get on Raw nine out of every 10 weeks.
Truth is, the WWE was going to have to do something different to make Main Event stand out and prevent it from being just a shorter version of Raw or SmackDown, and the company has done exactly that.
The WWE has done an excellent job of giving us a reason to tune into Main Event each week, and it's done so by giving us matches that actually matter on a consistent basis.
Mainly, we've already gotten two championship matches (and one title change) on the show: Kofi Kingston defeating The Miz to win the Intercontinental Championship and Team Hell No successfully retaining the WWE Tag Team Championship against Team Rhodes Scholars.
Other matches that come to mind include The Miz vs. Dolph Ziggler, Big Show vs. Randy Orton and CM Punk vs. Sheamus in a Champion vs. Champion match that also just happened to be the first-ever meeting between the two.
That's not bad for what is supposed to be the WWE's "C-show."
We're getting huge matches that help rising superstars build up some momentum, involve titles being on the line and play a big role in the continuation of some of the WWE's bigger storylines.
As long as that continues, I'll continue to be happy with Main Event.
Main Event is a wrestling fan's dream show.
If you watch the WWE primarily for the actual wrestling that goes on inside the ring, then this is the show for you because you're pretty much guaranteed to get a lengthy main event match on it every week.
Just about every episode of Main Event features a match that gets 20 minutes or more of TV time and is usually of pay-per-view quality.
The Miz vs. Kofi Kingston, Sheamus vs. CM Punk and, in particular, The Miz vs. Dolph Ziggler were all outstanding TV matches that were longer than 99 percent of the matches you get on TV and most of the ones you get on PPV as well.
As someone who cares more about the matches than any other aspect of pro wrestling, Main Event has quickly earned a special place in my heart (sorry for getting all sappy) because it puts more of a focus on in-ring competition than any other WWE show.
That's the biggest reason why this show has been and will continue to be successful. We're getting PPV-quality matches without the PPV price.
Drake Oz is a WWE Featured Columnist for Bleacher Report. Follow him on Twitter!