The Knicks made something of a controversial decision last summer when they chose not to match the three-year, $25.1 million offer the Houston Rockets offered point guard Jeremy Lin. Despite performing well over a nine-game stretch that was dubbed "Linsanity," Lin's production dropped once Carmelo Anthony returned from a groin injury, and he also missed the last month of the season plus the playoffs with a knee issue. Instead, the Knicks chose to sign veteran Raymond Felton to run the point.
Knicks fans may have initially cried foul at the decision to let Lin go, particularly since Linsanity was a great experience and head coach Mike Woodson stated that the Harvard grad would return in 2012-13, but it's clear that GM Glen Grunwald made the right decision. It was a lot of money for a player with such limited experience, and the pending luxury tax penalties would have been too high, what with the contract calling for Lin to make $15 million in the third and final year.
Lin's subpar performance in Houston this season only further proves that Grunwald made the right call. The Harvard grad is averaging just 10 points and 6.3 assists through his first 12 games, shooting just 33 percent from the field.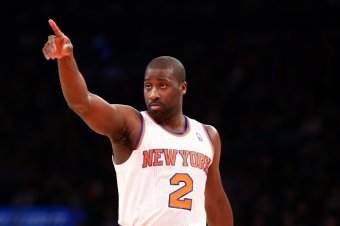 Debby Wong-US PRESSWIRE
Felton has been much better. He has posted averages of 15.7 points and 6.9 assists per contest, and has made 44 percent of his field goals. The former Tar Heel has also shown some prowess from behind the three-point line, shooting 42 percent.
The current NBA standings also tell a fine tale of how each team has fared with their new floor general. The Knicks have gotten off to an 8-2 start and are in first place in the Atlantic Division, whereas the Rockets have gone 5-7 and are third in the Southwest Division.
All numbers aside, the Knicks clearly made the right decision because of head coach Mike Woodson's system. He runs an isolation game that also calls for a tough defensive effort. Sure, defense is one of Lin's strongest suits, but the offensive aspect of the game calls for an experienced point guard who can get the stars the ball and score as necessary.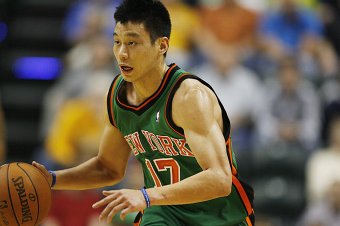 Brian Spurlock-US PRESSWIRE
Nothing against Lin, but he is way too inexperienced to run this kind of game. Granted, he was able to hold his own in the system once Woodson took over. The Knicks went 6-1 in the seven games Lin played under Woodson before going down with his knee injury, but the stars of those games were Carmelo Anthony and Amar'e Stoudemire.
Moreover, the Knicks went 10-5 without Lin. It was clear that as much fun as he was to watch in a fast-paced offense, he just wasn't needed as badly in Woodson's slower approach.
The Knicks play the Houston Rockets tonight in what will surely be an emotional game for both sides. Lin has remained close with former teammate and current Knick Steve Novak, and both players will surely catch up before the opening tip.
Were the Knicks right to let Jeremy Lin walk?
All friendships aside, however, not even Novak can deny how well the Knicks have played with Felton running the point. The team's spot in the standings simply speaks for itself.
His departure for Houston may have been emotional for everyone, but Lin just didn't fit the team's new identity. Given how much he has struggled in Houston's fast-paced system, it's all the more clear that Grunwald's decision was the right one.