One Necessary Adjustment for Each NBA Superstar Player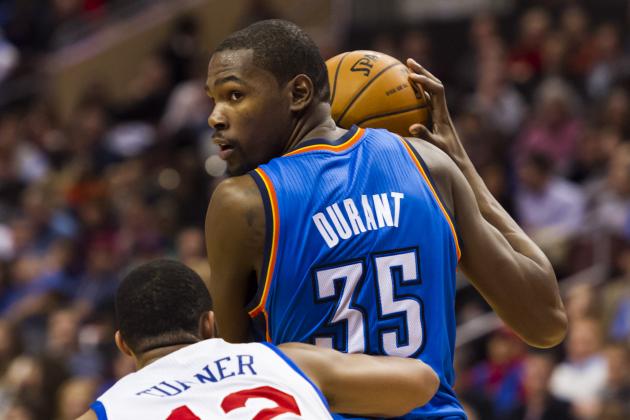 Howard Smith-US PRESSWIRE

Even the brightest of NBA stars must make adjustments. Everyone from LeBron James to Dwight Howard occasionally needs to tweak their game.
For some of these megastars, the adjustment might be as simple as avoiding pull-up jump shots or getting a certain teammate involved for the good of the club. But it's not that clear-cut for all of them.
Some must make a concerted effort to trust their supporting cast, work more from a certain spot on the floor or make a difficult defensive improvement.
What specific adjustment can each NBA superstar make to become even better?
Note: All statistics were gathered from Basketball-Reference.com and Synergy Sports
Begin Slideshow

»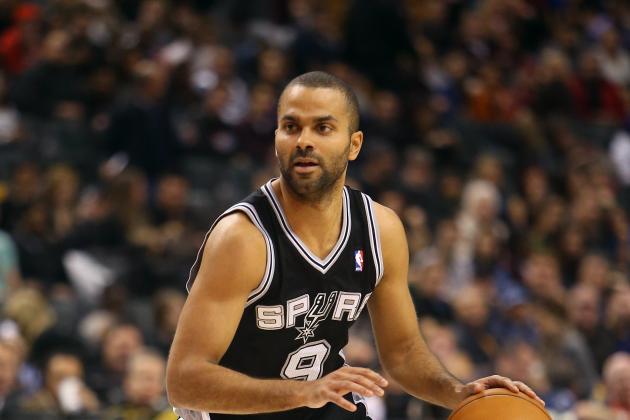 Tom Szczerbowski-US PRESSWIRE

Key Stat: Parker is attempting 2.9 free throws per game.
Gregg Popovich's San Antonio Spurs aren't getting to the free-throw line as much as a veteran team should.
Part of the reason is that Tony Parker is only drawing one or two fouls and attempting fewer than three free throws per game.
As a savvy, experienced point guard, Parker needs to focus on ways to get his team easy points and get the opponents into foul trouble.
One concrete way to do this is improving his drive after the shot fake. Right now, his shot fake is somewhat deliberate, which compromises the ensuing drive or shot.
Other than that, it's just a matter of being more aggressive on a consistent basis.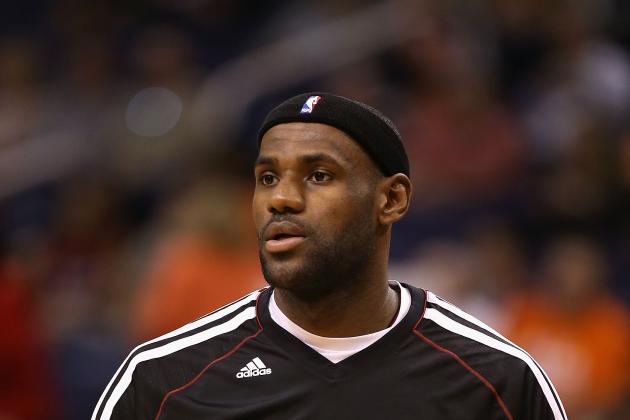 Christian Petersen/Getty Images

Key Stat: He has 0.86 points per possession on post-ups, 1.07 overall.
Everyone has petitioned LeBron James to bring his low-post talents to South Beach, and in a way, he has obliged.
King James has made a noticeable effort to impact the game in the post the last couple seasons, and it has helped the Miami Heat become a more complete team.
But he can still improve on the block. It begins with remembering that he has elite agility and hand-eye coordination.
Just like most players, when James gets the ball inside, he focuses primarily on using his strength and pivot moves to succeed. That's fine, but he must also remember that sometimes the best answer is a simple elevation and baby hook.
If he can utilize this more consistently, he'll be able to improve on his 38 percent post-up shooting.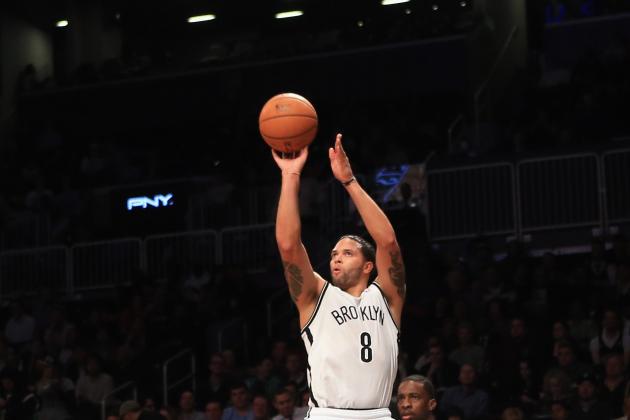 Bruce Bennett/Getty Images

Key Stat: He's shooting 26 percent from three-point range.
Deron Williams isn't always the primary ball-handler for the Brooklyn Nets anymore. When he is, he should be more selective with his outside shots.
With offseason additions Joe Johnson and C.J. Watson in the fold, head coach Avery Johnson has been experimenting by occasionally using Williams off the ball.
It has worked with varying degrees of success, as D-Will's spot-up triples are connecting at a respectable 38-percent clip (as opposed to his 26-percent overall three-point shooting).
When Williams is dribbling, he needs to be wise when it comes to pulling the long-range trigger. Sure, he can't help it that he has a devastating crossover and a dangerous step-back move. But he must resist the temptation to take advantage of the created space.
Sometimes, the higher-quality shot is a drive to the hoop or getting the ball back later off a screen or spot-up.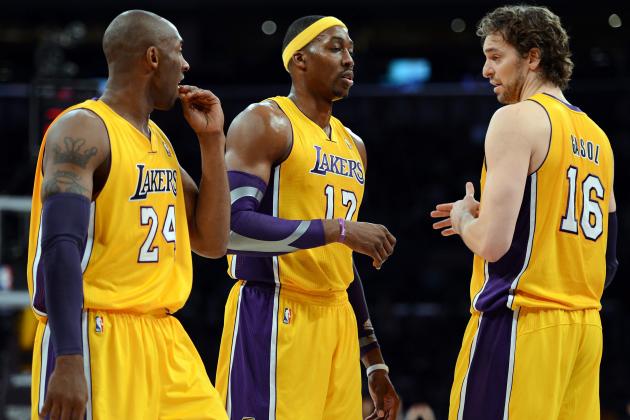 Harry How/Getty Images

Key Stat: Howard has not won a championship.
This might be more of an "overall enhancement" than a specific adjustment, but Dwight Howard should nonetheless try to become a more fluid player by emulating his teammates.
And I'm not talking about Metta World Peace.
Kobe Bryant is the most graceful player in the sport, even when he's in the post, and Pau Gasol has a fluid, polished post repertoire.
Howard is a formidable low-post player with a handful of moves. But those moves would be more formidable if executed in a swifter, smoother manner. Right now, he's more deliberate than he needs to be.
It's nitpicking, for sure. But to become the best version of himself, Howard doesn't need to look far for tutelage.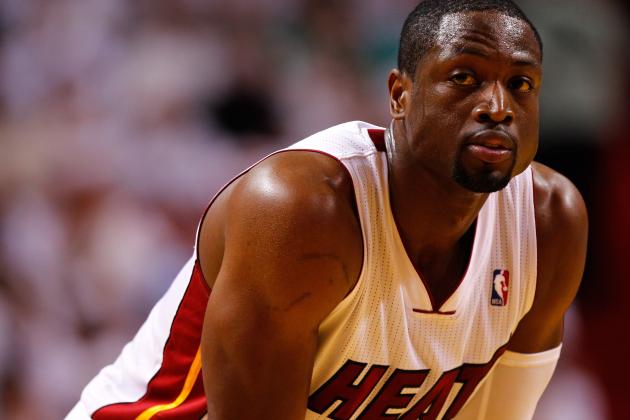 Mike Ehrmann/Getty Images

Key Stat: He's shooting 10-of-17 off cuts.
Considering Miami's roster makeup and primary lineup, Dwyane Wade is best served as a weapon away from the ball.
Don't get me wrong; he's phenomenal when he's the trigger man, and Erik Spoelstra shouldn't move him off the ball for too long. But he also excels off the ball, especially when making well-timed cuts to the hoop.
Wade should focus on moving even more without the ball.
It's also important to keep in mind that LeBron James and Mario Chalmers both have better assist-to-turnover ratios (each has a 2.7 mark compared to Wade's 1.8).
Chalmer's emergence as a standout NBA point guard gives Spoelstra more flexibility regarding his use of Wade.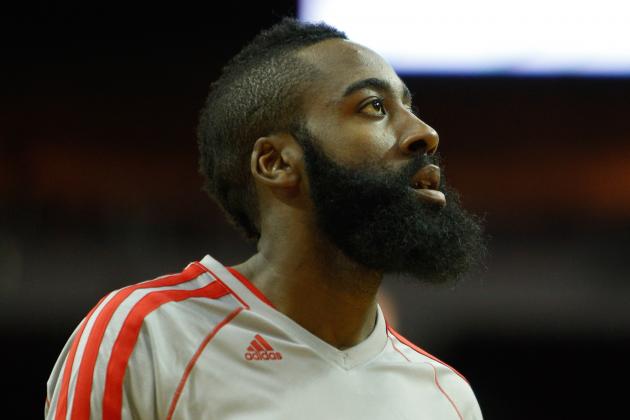 Thomas Campbell-US PRESSWIRE

Key Stat: Rockets opponents are scoring 100.2 points per game.
After an outstanding 2011-12 campaign, a trip to the Olympics and a new featured role on the Houston Rockets, James Harden is clearly poised for superstardom.
He's doing all he can to jell with his new club and carry it offensively. His scoring skills and ability to facilitate are at an elite level, and he will become more economical as the season progresses.
What Houston needs, and what Harden needs to get to the next level, is an ascent to the upper echelon of defenders.
Consistently defending as a unit in the NBA is difficult. The first step for a young team is following the passion of its leader.
Harden is defensively talented and committed, but a championship-level focus isn't quite there yet. A trip through Michael Jordan's trophy case would send the message, wouldn't it?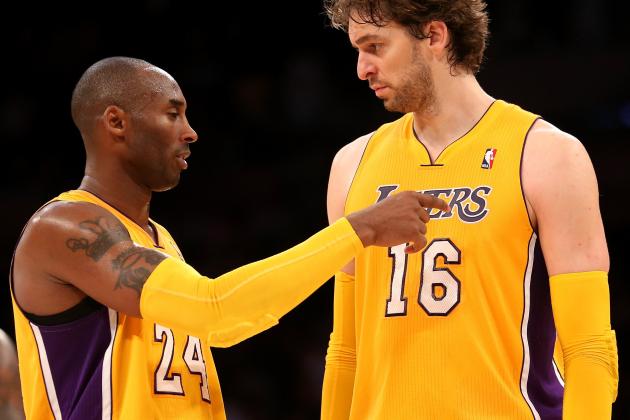 Stephen Dunn/Getty Images

Key Stat: Pau Gasol is shooting a career-low 43 percent.
The Los Angeles Lakers' influx of world-class talent has done wonders for Kobe Bryant's offensive efficiency and production.
At this point in the season and in his career, there aren't really any adjustments Bryant needs to make. It's his team-oriented adjustments that are most vital to the Lakers.
He often likes to take matters into his own hands, but the best way for him to help the struggling Pau Gasol might be to allow Gasol to fully develop a better on-court rapport with the new cast of point guards.
Whether it's Darius Morris, Steve Blake or the eventually returning Steve Nash, Gasol will benefit greatly from more frequent direct interactions with them.
This isn't the type of adjustment that will produce instant results and immediate flourishing, but it will be worth it down the stretch.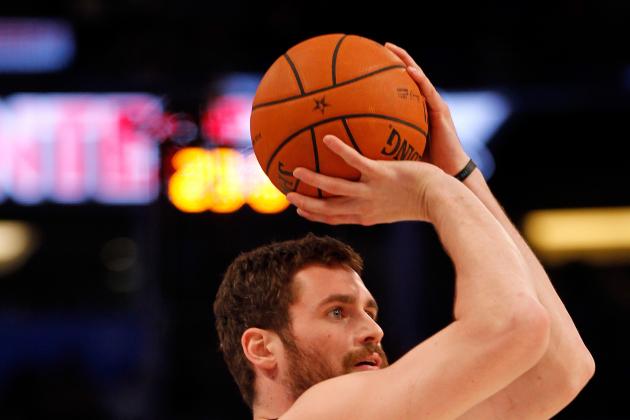 Mike Ehrmann/Getty Images

Key Stat: He's shooting 39 percent from the field.
Similar to Deron Williams, Kevin Love should be ever-mindful of the optimal shot, always seeking to produce quality possessions for the Minnesota Timberwolves.
He's one of the best three-point shooters in basketball, so it would be wrong for him to not put up a few favorable attempts every night.
However, Love is also an elite player around the basket, using his phenomenal rebounding skills and soft touch at the rim to dominate the paint.
Catching a pass off a pick-and-pop setup lends itself to a quick triple, as does early offense. But three-pointers aren't always the right choice, and the skip pass or reset is often more prudent.
I trust Love's judgement. He'll likely shoot five or fewer three-pointers per game.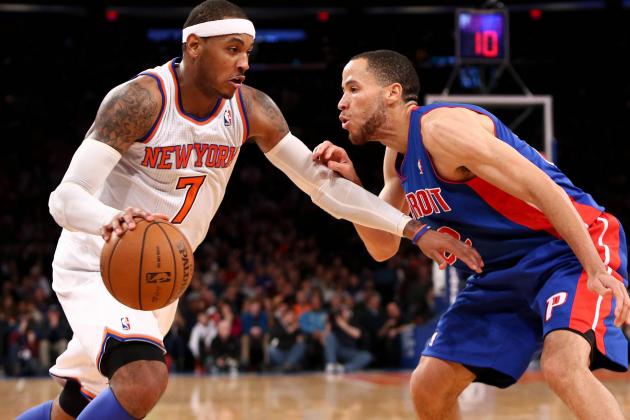 Debby Wong-US PRESSWIRE

Key Stat: Anthony is shooting 31 percent from three-point range on isolation plays.
The first four weeks of the season have gone splendidly for Carmelo Anthony and the New York Knicks. But there is a tweak to his offensive game that will help his passing and shooting.
He's terrific in isolation on the wing and in the post, but he's particularly effective and efficient when he uses the dribble in moderation.
The magic number seems to be two dribbles for 'Melo. Any more than that, and the play tends to break down or the defense has more time to react and anticipate.
A one-dribble drive or one-dribble step-back is ideal, but two-dribble sequences are also effective for drawing help defense and kicking out to his sharp-shooting teammates.
Three or more dribbles, and the risk of sloppiness goes way up.
Shane Bevel/Getty Images

Key Stat: He's shooting 23 percent from the field off the pick-and-roll.
Although he's one of the most versatile offensive weapons on the planet, Oklahoma City Thunder megastar Kevin Durant is struggling mightily in the pick-and-roll game.
When teammates set him picks, he tends to force some sort of action, whether it's a failed pick-and-roll pass or a less-than-ideal shot.
The result is 6-of-26 shooting off pick-and-rolls and an unsightly turnover percentage of 31 percent. That gives us a better idea why he's turning the ball over 3.8 times per game.
Durant is talented enough to forego ball screens more than he does, and he's smart enough to use isolation opportunities without making the offense stagnant.
If he shows marked improvement in the pick-and-roll game, that's great. But for now, he should focus his efforts elsewhere.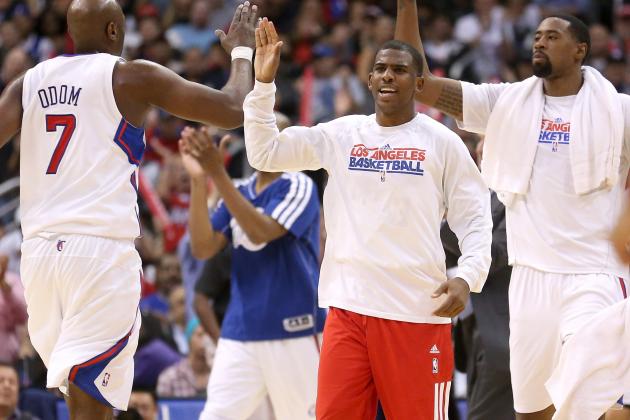 Stephen Dunn/Getty Images

Key Stat: The Clippers average 21 assists per game.
No one has a firmer grasp of the Los Angeles Clippers offense than all-world point guard Chris Paul, so let's hope he realizes how powerful his teammates can be.
His newly formed supporting cast is dangerous, but it isn't moving the ball as well as it should. That is something that will improve as the group grows as a unit. But the sooner Paul trusts them, the faster that improvement will take place.
Paul is a more effective player when he's a dual threat, which means there's a limit to the number of assists he can dish out (nine or 10 assists rather than 10-plus).
Los Angeles has the personnel to improve its current mark of 21 assists per game. Vinny Del Negro and Paul's trust in the role players is critical to the team's growth.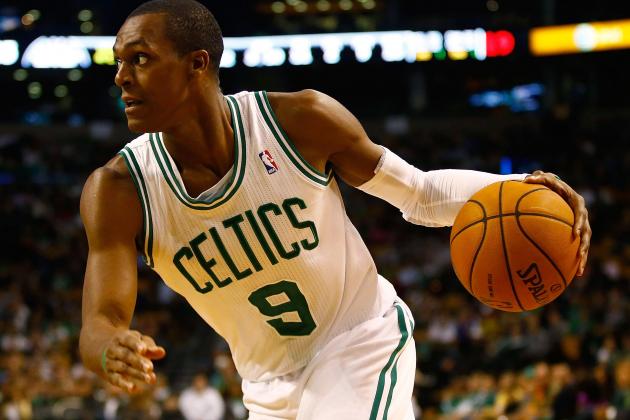 Jared Wickerham/Getty Images

Key Stat: Courtney Lee is scoring 5.2 points in 22.7 minutes per game.
This adjustment may be a bit of a stretch, but it's a necessary adaptation that the Boston Celtics must make: Rajon Rondo needs to get Courtney Lee comfortable on offense.
Whether it's in practice, in the film room or the locker room, it's up to Boston's floor general to get the most out of Lee's 22.7 minutes per game.
The NBA's all-time best playmakers were the types who made their teammates better and found ways to get contributions from them. Rondo is definitely that type of player, so Lee's early struggles (5.2 PPG, 24 percent three-point shooting) are partially his responsibility to improve.
Rondo's goal over the next couple weeks should be to get Lee at least seven shot attempts per game.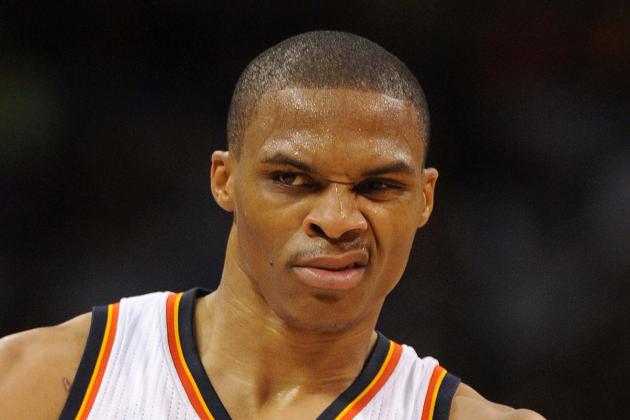 Mark D. Smith-US PRESSWIRE

Key Stat: He's shooting 53 percent from three-point range in spot-up and screen situations.
In the early going of the 2012-13 season, Russell Westbrook's notorious bad habits are back (namely, settling for contested pull-up jumpers and making around a quarter of them).
On the positive side, the Oklahoma City Thunder point guard is knocking down outside shots in spot-up and off-ball scenarios, hitting 9-of-17 from distance.
Kevin Durant's continued development as a facilitator should open things up for Westbrook away from the ball. As long as Westbrook exercises proper spacing and stays unpredictable, he can be an increasingly dangerous weapon away from the ball.
In addition to the time Westbrook already spends off the ball, Scott Brooks should prescribe two more off-ball sequences per quarter.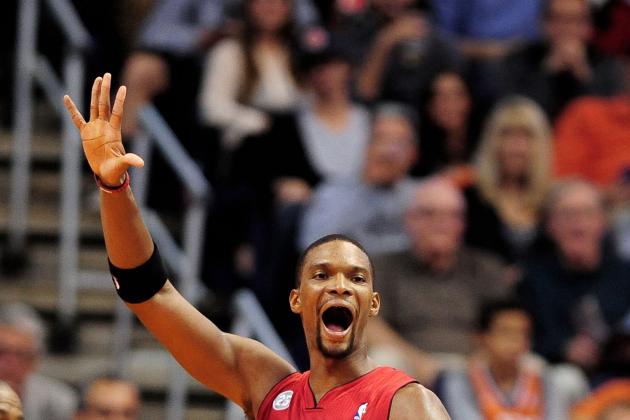 Jennifer Stewart-US PRESSWIRE

Key Stat: Opponents are shooting 55 percent from the field against Bosh.
The Miami Heat are the favorite to represent the Eastern Conference in the 2013 NBA Finals, but their defense is in the bottom quarter of the league.
Chris Bosh isn't a bad defender, but a couple of key adjustments could make him a better stopper and make the Heat even more unstoppable in June.
Spoelstra's key word to him should be: commit.
Bosh must avoid getting caught between plays at all costs. He must commit to staying home on screens, closing out on jump-shooters and owning the defensive glass.
It's not easy to do all three of these things on each trip down the court, but a conscientious effort will help Miami become a more consistent team in the paint.
For more NBA analysis, follow me on Twitter: @Danielobleacher