Almost everyone on the Houston Rockets has exceeded expectations this season, with the exception of Jeremy Lin.
The team pretty much blew up and started again after missing the playoffs last year. However, some of the newer additions have been playing well enough for this team to be a contender for the postseason.
James Harden is averaging 24.5 points per game and looks like the superstar that the front office thought he would be when he was traded. Omer Asik is near the top of the NBA with 11.8 rebounds per game. Even the younger players are stepping up with increased playing time.
However, Lin has struggled in the first month of the season.
As the point guard, he is the key to the team's overall success. In order for the squad to reach a high level of success, the former Harvard star needs to work on these aspects of his game.
Shot Selection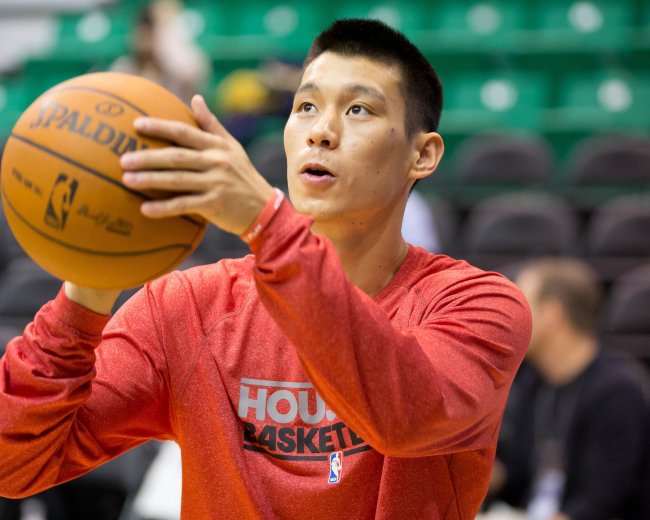 Russ Isabella-US PRESSWIRE
Jeremy Lin has never been a good three-point shooter. He only made 32 percent of his shots from deep last season and his current career mark is at 28.7 percent.
Still, his recent play goes even beyond that. The guard has missed his last 10 shots from behind the arc and he seems to be getting worse.
It is unlikely that Lin wakes up one morning and starts being a great shooter, so he needs to adjust his game to account for this weakness.
He needs to drive towards the basket more often and try to get to the foul line where he succeeds. This will help him get his scoring numbers up while not taking too many shot attempts.
In his last game against the Chicago Bulls, Lin scored four points on nine shots. This will not get it done at this level.
On-Ball Defense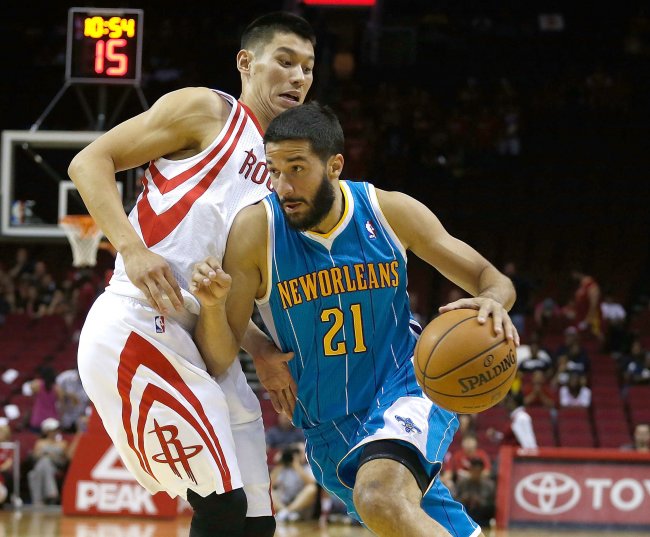 Scott Halleran/Getty Images
This was one of the question marks coming into the season, and so far Lin has not shown he has been able to overcome his deficiencies.
While he has active hands and is able to get steals as well as the best in the league, he has had problems staying with quicker guards.
Nate Robinson was scoring easily off the bench against the Rockets, which forced Toney Douglas to get extended minutes and be the hero. In the 12-point loss to the Los Angeles Lakers earlier in the week, the team was minus-20 when Lin was on the floor.
Lin will not lose his job that quickly, but it is tough to keep a player on the floor that cannot stop penetration from the opposing point guard.
He needs to stay focused on that side of the court and use his size to overcome his lack of quickness.
Otherwise, Houston might have to continue substituting offense for defense to help keep the team afloat.
Passing Efficiency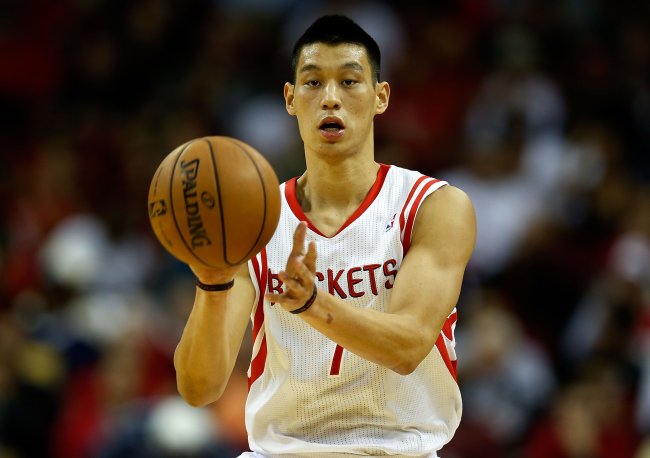 Scott Halleran/Getty Images
One of the most important statistics for point guards in the NBA is assist-to-turnover ratio. This season, Lin ranks 36th among qualified players with a mark of 2.24.
While this is not awful, it could definitely improve. There have been a few games in which the young player looked for his own shot instead of getting his teammates involved.
This is not always a bad thing, but it is when you are shooting 33 percent on the season.
There is plenty of offensive talent on this team for Lin to find throughout the game. He needs to get the ball to his teammates, while making sure he does not give it to the other team.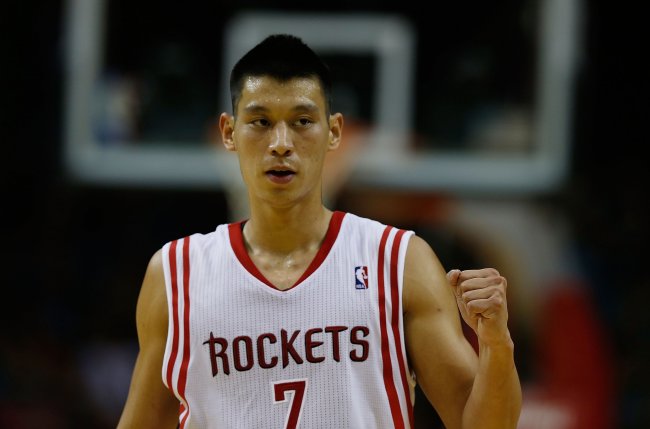 Scott Halleran/Getty Images
All of these problems are fixable. Physical limitations do not excuse mental errors and bad decisions. Many times this year, this has been the thing holding Lin back.
It will not be easy, but that is what it takes to play point guard at a high level in the NBA. If the Rockets have any chance at a playoff berth, Lin will have to be the one to take them there.