Liverpool Transfer News: Could Jeffren Be Liverpool's Next Big Signing?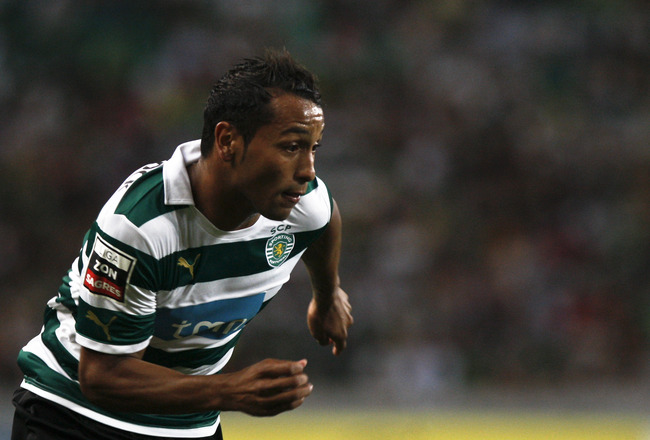 EuroFootball/Getty Images
One of the newest names to be linked with a January switch to Liverpool is Jeffren, the versatile Spanish winger currently plying his trade in Portugal with Sporting Lisbon.
A number of stars have of course been linked with the Reds in the past few months though, so is this rumor just further speculation with little chance of coming to fruition?
This article takes an in-depth look into the potential transfer, reviewing a number of factors and evaluating whether or not this move appears likely to be completed come the January transfer window.
Reputable Sources Have Reported It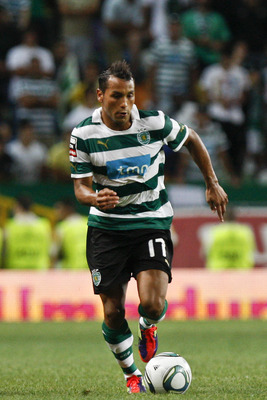 EuroFootball/Getty Images
On face value, this one seems legitimate due to the number of credible sources who have reported the rumor.
Metro, Sky Sports and Goal.com have each published a story, with Goal.com stating the following:
The agent of Sporting Lisbon winger Jeffren has claimed his client is attracting interest from a number of Premier League clubs, with Liverpool considering an offer.

The 24-year-old moved to Portugal from Barcelona in the summer of 2011, and, despite having struggled for form and fitness since the switch, has apparently caught the eye of a selection of English clubs as the January transfer window approaches.
Thus with such reputable sources claiming there to be truth behind the rumor, Jeffren's certainly appears to be one of the more plausible names to have been linked with a January move to Anfield.
He Fits the Bill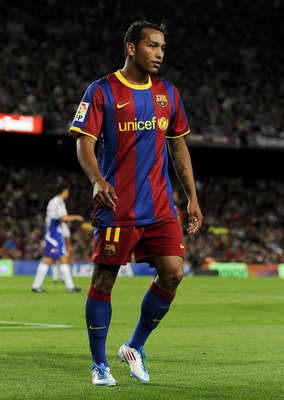 David Ramos/Getty Images
On top of such evidence, one can see the logical behind the club's alleged interest.
At 24 years of age, he would certainly fit into the club's current recruitment strategy of signing younger stars with potential resale value, while his playing style lends itself to the system that manager Brendan Rodgers is so fond of.
He also spent seven years in Barcelona's famous La Masia training academy; thus he has gained a widespread and unique knowledge and expertise of the game.
Many fans fail to appreciate the significance of La Masia. It is so much more than just a youth academy; it is essentially a school of soccer where a highly sophisticated philosophy is taught and ingrained into the players' mindsets.
Thus Jeffren has all the credentials to help him become a success at Anfield.
He Has Expressed Interest Before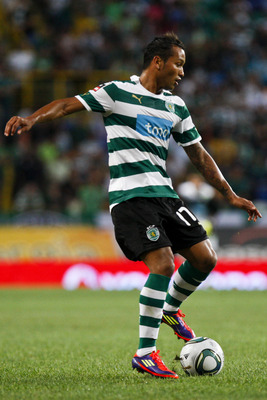 EuroFootball/Getty Images
As reported by Goal.com, the Spaniard was linked with Liverpool in the summer of 2011 and appeared to be open to the possibility of a move to England.
Though he refused to categorically confirm his interest in joining the club, he did release the following statement: "It makes me proud that teams like Liverpool are interested in me. We'll see what happens."
Judging by these words, the winger was certainly considering the possibility of joining Liverpool, so perhaps there is still some interest in a move on the player's part?
But Has He Changed His Mind?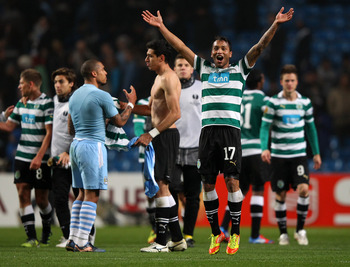 Alex Livesey/Getty Images
Or perhaps not.
As reported by the Portuguese press, Jeffren appears to have changed his tune somewhat since signing for Sporting Lisbon in August 2011.
He took to his Twitter account on Wednesday with the following declaration:
Given the media statements produced by Jorge Llagostera, I want to clarify that this man is not my representative. So these statements have no value.
The dismissive nature of Jeffren's tweet would thus appear to overrule his previous sentiments, which is perfectly understandable given his change in circumstances over the past year-and-a-half.
While a move to Liverpool may once have been fairly high on the player's agenda, it would seem that this is no longer the case.
Barcelona Could Complicate Matters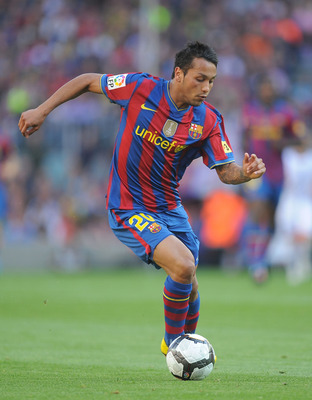 Denis Doyle/Getty Images
As well as the player's apparent loss of interest, matters may be complicated further by the involvement of his former club, the mighty Barcelona.
When the Catalan giants sold Jeffren to Sporting Lisbon last year, a buy-back clause was included as part of the deal. Thus, Barcelona have the right to re-sign their former star should they meet the £9.6 million asking price that was previously agreed.
It is as yet unknown as to whether or not Barcelona wish to activate this clause, but as long as the possibility is there, it adds an extra dimension to proceedings.
Ultimately, it would appear that contractual issues as well as a change in the player's priorities have combined to quell any potential transfer.
Regardless of prior reports or the Jeffren's suitability to Liverpool's needs, if the player himself no longer wants to join, then it is going to be extremely difficult for the Reds to complete a transfer.
While it may not be the most desirable outcome for the club, it would appear that they may have to search elsewhere during the January transfer window for more willing and cooperative targets.
But what do you guys think?
Comment below with your thoughts on this intriguing situation, letting me know if you want Jeffren to sign and whether you think this transfer could eventually materialise.
Keep Reading

Liverpool: Like this team?