5 Cost-Effective Moves the NY Mets Should Make for 2013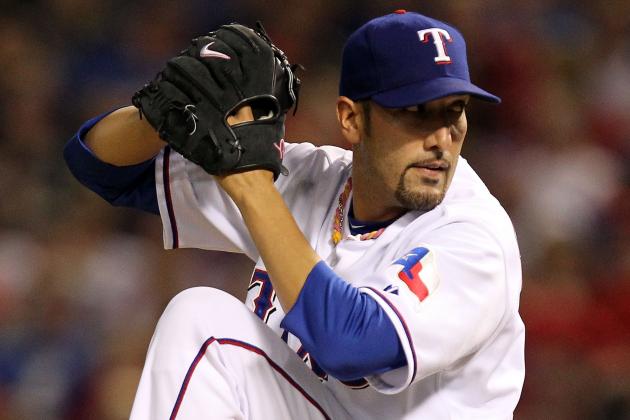 Ronald Martinez/Getty Images
Mike Adams has been one of the best relievers in baseball in recent years, and could be a relatively cheap option for the Mets bullpen woes.
So far, it's been a quiet MLB hot-stove season, except for anyone who lives in Miami or Toronto.
For the Mets, a team in desperate need of major upgrades in key roster spots, the lack of noise this offseason is not only bewildering, but somewhat disheartening.
Given the recent years of poor play, poor signings and financial troubles, Mets fans could worry that the worst-case scenario will come to fruition: The Mets will do nothing in the offseason to improve the team.
Due to Wilpon's involvement in the Bernie Madoff scandal, the Mets being run like a small-market team in the past few offseasons.
The payroll has been cut—as of now, the Mets are only committed to roughly $55 million in 2013.
That puts them in the middle of the pack. With Wilpon's finances no longer uncertain, the Mets have plenty of wiggle room to make some quality upgrades without breaking the bank.
No matter how secure the team's finances are, the chances that the Mets make a huge splash on a free agent like B.J. Upton or Josh Hamilton are slim.
As evidenced by the Jason Bay disaster, landing a top free agent doesn't always translate to wins.
Most likely, the Mets will spend more money than in recent years, but they will still be frugal, while continuing to develop their young players.
That may not be music to the ears of Mets fans, who were disappointed by the 74-88 record in 2012. However, there are plenty of cost-effective, quality options available as the Mets look to improve.
Here are five of them.
Begin Slideshow

»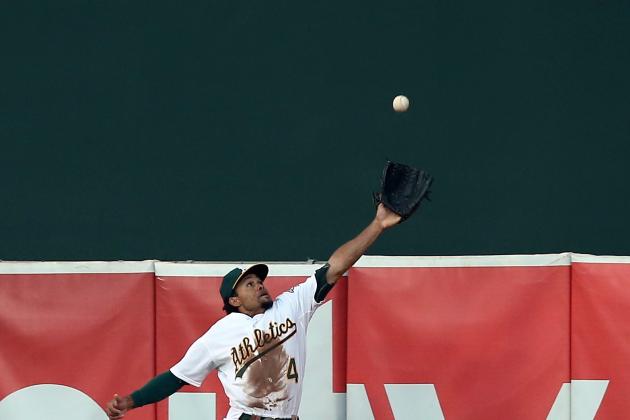 Ezra Shaw/Getty Images
Oakland's Coco Crisp would be a perfect fit in Citi Field's spacious outfield.
With the Oakland Athletics acquisition of Chris Young from the Arizona Diamondbacks this winter, the team that was the biggest surprise in baseball in 2012 now has one of the best young outfields. More than likely, Yoenis Cespedes, Josh Reddick and Young will be the starting three outfielders in 2013.
Which leaves veteran Coco Crisp as the odd man out.
If that's the case, the Mets—which had one of the least productive outfields in 2012—need to begin negotiations immediately.
Crisp would be a perfect fit in Citi Field's spacious outfield. He's one of the best defensive outfielders, a solid leadoff hitter and one of the best base thieves, swiping 88 bags over the past two seasons. His acquisition would also force Andres Torres to a fourth outfielder role, a spot that better suits him.
Best of all, Crisp is under contract for two more seasons at a total of $14.5 million. In comparison, free agent Michael Bourn, a similar center fielder to Crisp, will probably sign for at least that amount per season.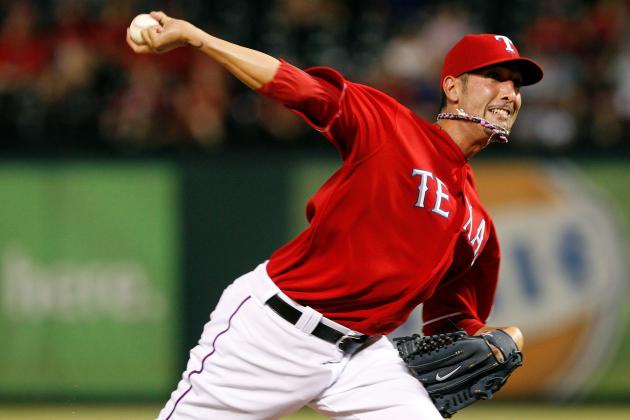 Tom Pennington/Getty Images
Mike Adams could be the answer to the Mets' closer woes.
Frank Francisco is not the answer for the Mets in the ninth inning.
Anyone who has watched Francisco pitch the past two years has witnessed a guy handed the closer's role, only to lose it repeatedly due to ineffectiveness. There was a reason why he was an inexpensive closer option prior to the 2012 season.
The bullpen may be the biggest glaring weakness for the Mets.
Luckily, plenty of quality relievers are available this offseason. Rafael Soriano, Brett Myers and Kyle Farnsworth have closing experience, with various degrees of success.
If the Mets want to pursue the cost-effective route, they may be able to sign a less expensive name and give him his first chance to close out games.
In this case, the Mets should sign Mike Adams.
Since 2008, Mike Adams has quietly been one of the most reliable relievers in baseball.
He comes with some risks. At 34, he is on the older side, and he has never been a full-time closer.
However, he has also never made more than $4.4 million per season. Even if the Mets were to double his salary, he would still cost less than any of the experienced closers.
In fact, if the Mets sign Adams, they may also be able to afford a setup man, such as Tampa Bay's J.P. Howell.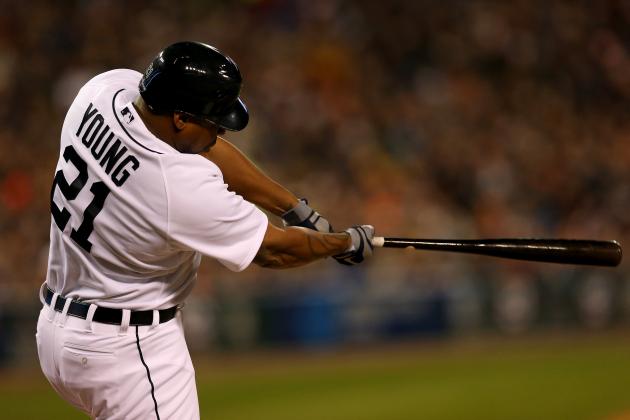 Jonathan Daniel/Getty Images
His career has been up and down, but 2012 ALCS MVP Delmon Young is a proven hitter and clutch player.
There is a free-agent outfielder available this offseason who is a former No. 1 pick.
He is a career .284 hitter, has two seasons of 90-plus RBIs and has been a huge part of two playoff teams, yet few people are talking about him.
He's not Josh Hamilton or B.J. Upton.
He's Tigers outfielder and 2012 ALCS MVP Delmon Young.
Young's career has been up and down so far, but there is still plenty to like about him.
First, he's just as good offensively as B.J. Upton, and will cost a fraction of what Upton would cost.
Second, he's a proven hitter with pop, and has a penchant for coming through in the clutch.
Third, while he has been in the big leagues for seven seasons, he's still only 27 years old, younger than both Upton and Hamilton.
He could just be entering his prime.
Young is no dynamo on defense, but the Mets desperately need offensive production from their outfield.
Young can definitely provide offense.
He also made less than $7 million last year, and it's hard to imagine any team breaking the bank to sign him. The Mets could get him for less than what they signed Jason Bay for prior to the 2010 season.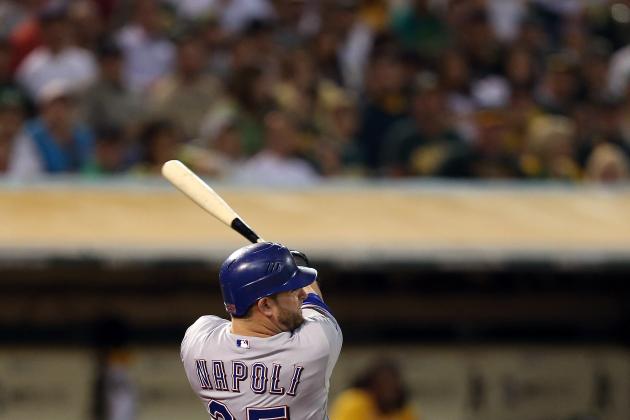 Ezra Shaw/Getty Images
The Mets may look to make a change at catcher. If they do, they could use the offensive punch that Mike Napoli offers.
The Mets can win with Josh Thole, and the catching position is the least of the team's worries.
However, the Mets need offensive punch. If they do decide to make a change behind the plate, they should sign Mike Napoli.
After having a career year in 2011—hitting .320 with 30 home runs and 75 RBI—Napoli took a step back in 2012, yet he still provided some punch behind the plate.
His average dropped to .227, but the All-Star catcher belted 24 long balls in only 108 games. It was his fifth consecutive season of hitting at least 20 home runs.
Napoli is on the short list of great offensive catchers, but he may not be cheap to sign. He made close to $10 million last year, and while he'll surely get a raise in his new contract, it's hard to imagine he'll make much more after his drop-off in 2012.
Also, as good as Napoli is, he has played in one of the best hitters parks in baseball. Even with the fences moved in, Citi Field is a far cry from Rangers Ballpark in Arlington.
Even if he doesn't match his 2011 output, Napoli is sure to be an upgrade over the still-developing Josh Thole.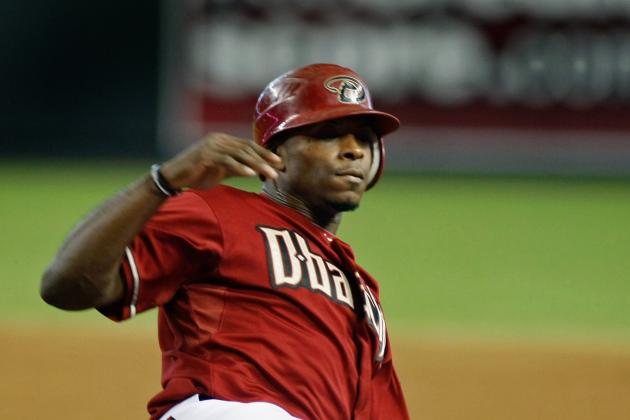 Ralph Freso/Getty Images
It's rumored that Arizona is open to the idea of moving the uber-talented Upton. If so, he'd be a perfect fit for the Mets.
Since last year's trade deadline, there have been plenty of rumors that the Arizona Diamondbacks are open to trading Justin Upton.
While reports about Upton's availability have varied, the Mets should at least inquire about him.
Often, where there's smoke, there's fire.
If Upton is available, he would be the perfect fit in Queens.
Upton has speed, pop and terrific defensive skills. He's also one year removed from a fourth-place finish in the NL MVP race.
Even though he had a bit of an off year in 2012, his .280 batting average, 17 home runs, 62 RBI, 107 runs scored and 18 stolen bases would have made him the most productive member of the Mets' outfield.
Upton has been an All-Star twice, and at 24 years old, he hasn't even reached his prime yet.
It is reasonable to believe that the best is yet to come for Upton.
Best of all, he is under contract until 2016, and is not scheduled to make more than $14.5 million in any of his remaining years.
Maybe that is a bit costly, but there is no way the Mets are getting a young talented player like Upton for less, and they won't have to worry about his contract for three more years.
The latest rumor is that Arizona is leaning towards keeping Upton, but if they do trade him, any deal would have to include a young shortstop and pitching.
The Mets have both.
They should see if a package built around Ruben Tejada and a young pitcher such as Matt Harvey is enough to relocate Justin Upton to Queens.
It's a long shot, but if the Mets can get Justin Upton, they should.