Washington Redskins: Winners and Losers on Thanksgiving Day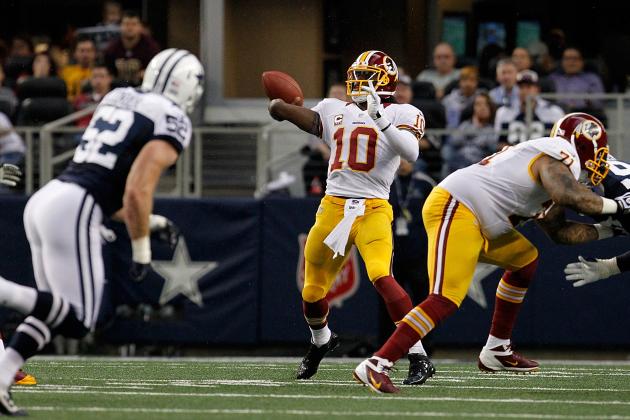 Tom Pennington/Getty Images

Today's game reminds us how the NFL truly lives on a week-to-week basis. Just two weeks ago, the Redskins were down in the dumps.
After a lackluster performance against the Panthers, Mike Shanahan's ability to coach was in question, Jim Haslett would be considered a term of endearment, and evaluation mode started going into effect.
After last week's blowout win against the Eagles, the Redskins were given a much tougher test against the resurging Dallas Cowboys.
Today's win was a tale of two halves, as the Redskins were in position for a blowout in the first half, but the Cowboys made the adjustments in the second half to make it a close game.
Either way, the Redskins got the win, and that's all that matters. Below, you will find the winners and losers of today's 38-31 victory of the Dallas Cowboys.
Begin Slideshow

»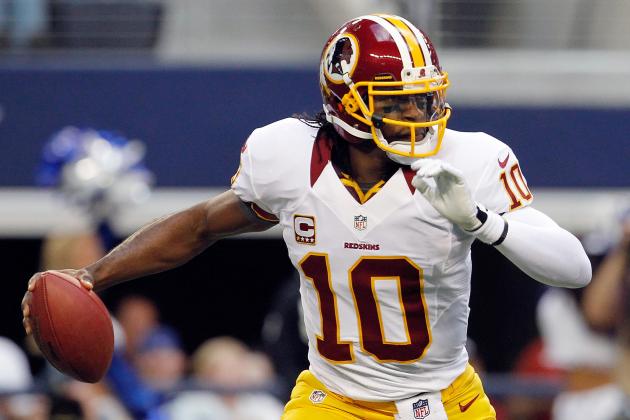 Tom Pennington/Getty Images

The rookie lived up to his expectations on the biggest stage of his early career. He made the right decisions for the most part, as he went 20-28 for the game.
He didn't let four vicious sacks intimidate his pocket presence, and his deep ball remains highly effective.
The Cowboys did a good job of keeping him in the pocket, but he proved that he doesn't need to run for this offense to work.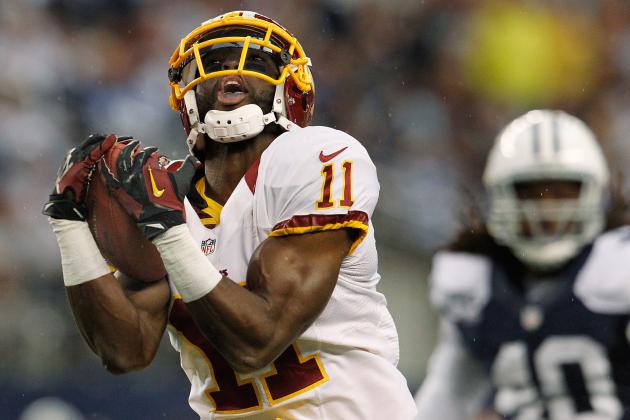 Tom Pennington/Getty Images

The speedster needs more snaps. Here's an idea: Put Robinson in that option formation instead of Brandon Banks.
I know he only registered one catch for 68 yards, but he made a big play.
Big plays can dictate the outcome of the game, and that's what separated the Redskins from the Cowboys today.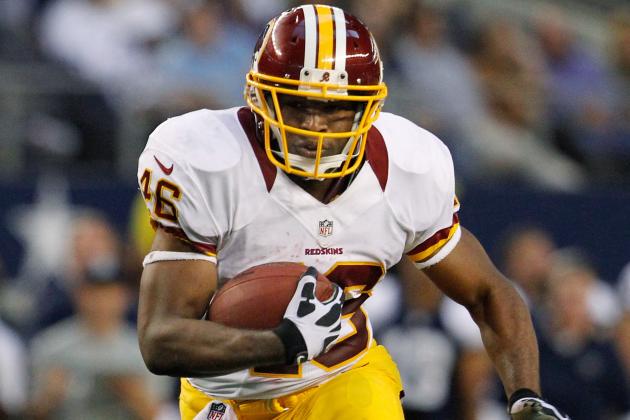 Tom Pennington/Getty Images

This is what I love about Alfred Morris. His running style isn't pretty, but he grinds out the game. After rushing 24 times for 113 yards and a touchdown, you can't ask for much more from your starting running back.
After struggling the past two games, I was concerned that Morris has started fatigue from his heavy work load this season.
He proved otherwise this game. He's our best option in goal-line situations and was highly effective running in between the tackles.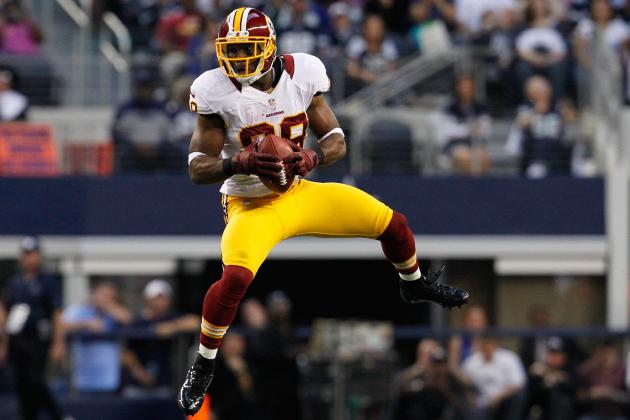 Tom Pennington/Getty Images

Garcon's 59-yard touchdown catch and run was why we overpaid him this offseason. He has the ability to turn any catch into a big play.
Pierre finally showed the explosiveness that he had in Week 1 against New Orleans, as he had his most complete game as a Redskin.
With four extra days off for next week's Monday night matchup against the Giants, I would expect a heavy dose of Garcon with a well-rested foot.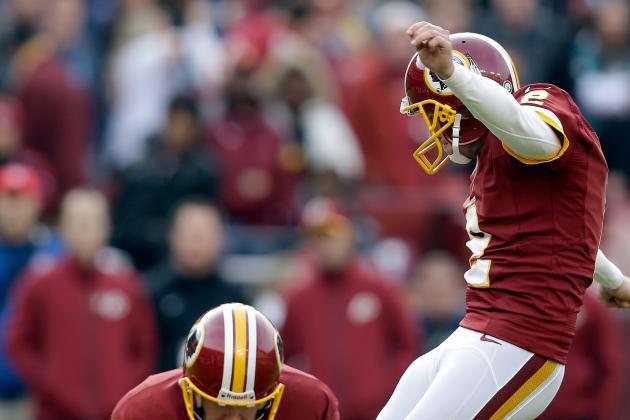 Rob Carr/Getty Images

The Redskins have been in this position before. They allowed the Cowboys to come back from a large deficit, as it was once a one-possession game late in the fourth quarter.
After a successful drive, the Redskins drove into field-goal range. Many times before, the Redskins have relied on a kicker to ice the game for them.
Kai Forbath did that for his team today, as he kicked a 48-yard field goal with less than three minutes remaining on national television playing in Dallas.
Forbath has been an asset to this team since he replaced Billy Cundiff. Now, everybody please knock on wood to continue our place kicking fortunes.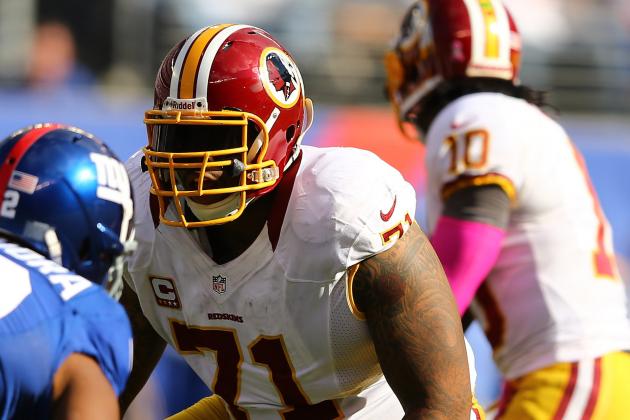 Al Bello/Getty Images

Until today, Trent Williams was playing at a Pro Bowl level. That wasn't the case today, as DeMarcus Ware and Anthony Spencer were a difficult task for the left tackle.
Losing to DeMarcus Ware is a common occurrence for left tackles around the NFL, so I'm not overly critical.
However, if Williams wants to separate himself from the rest of the left tackles out there, then I suggest to not have a game like he did today.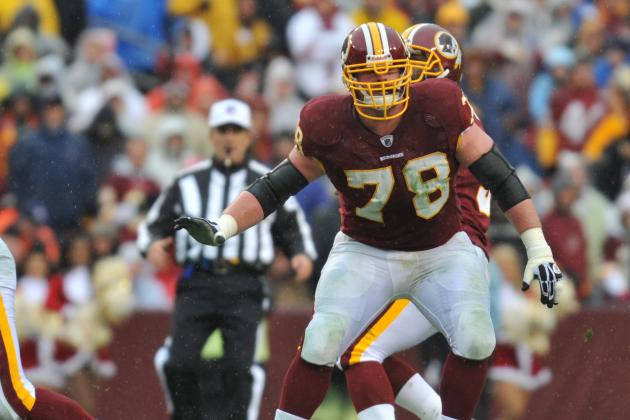 Larry French/Getty Images

The left side of the offensive line was not impressive today.
Overall, Lichtensteiger has had a good season, but the Cowboys' multiple defensive packages had the left guard flustered.
It's not going to get any easier for Lichtensteiger and the rest of his offensive line for the next two weeks, as the Giants and Ravens are up next. Both of which have daunting defensive lines.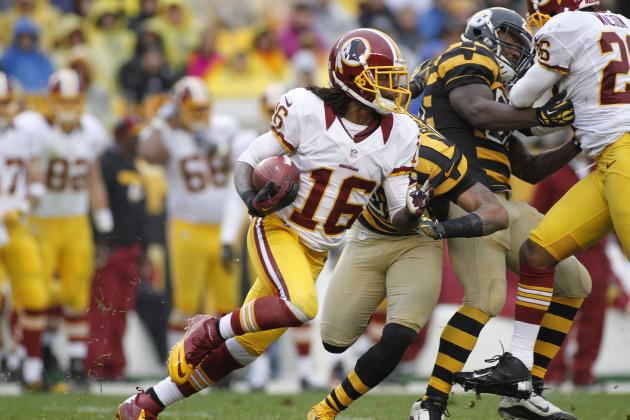 Justin K. Aller/Getty Images

I don't mean to overreact, but the Redskins need to release him. He's no longer effective on special teams, and he's used more as a decoy in the offense.
Here's the solution: Put Aldrick Robinson back on punt returns and his position in the option offense and put Niles Paul on kickoffs.
Brandon Banks made this team for his speed and ability to make big plays. It's been over a year since Banks was able to do so.
My patience is running out on the former Kansas State player. We need to move on.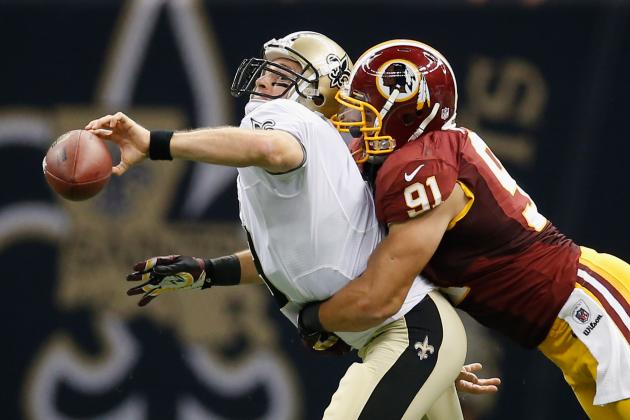 Chris Graythen/Getty Images

I know that Kerrigan had a sack today, but that's not enough. Without Brian Orakpo, the defense needs to put consistent pressure on the quarterback.
When the Redskins defense rushes four or less, it is constantly losing one-on-one battles. The Cowboys had their backup left tackle in the game and the inferior Doug Free.
With matchups such as that, Kerrigan needs to win that more often than not. I'm only critical of Kerrigan because I expect greatness from him.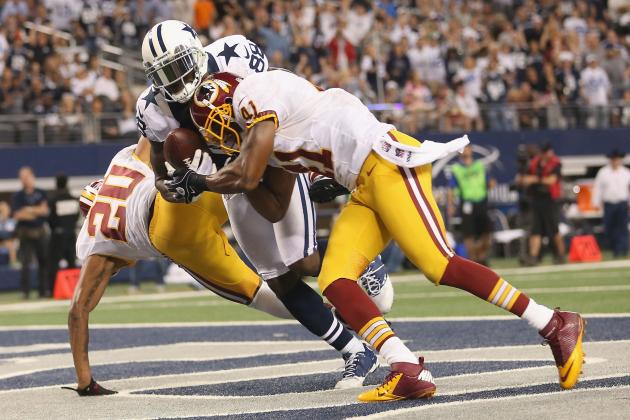 Ronald Martinez/Getty Images

Through six quarters of football, the Redskins defense was doing really well. (That's four quarters of the Eagles game and the first half of the Cowboys game.)
Tony Romo threw 62 passes because their rushing offense was going nowhere, but the problem is that the Cowboys offense was scoring at ease in the second half.
The Dez Bryant 85-yard touchdown catch was inexcusable, as Madieu Williams' lack of speed has been a liability.
It appeared that Jim Haslett had his defense in a prevent defense in the second half. Prevent defenses prevent wins.