National Dog Show 2012 Results: Best in Show and Group Winners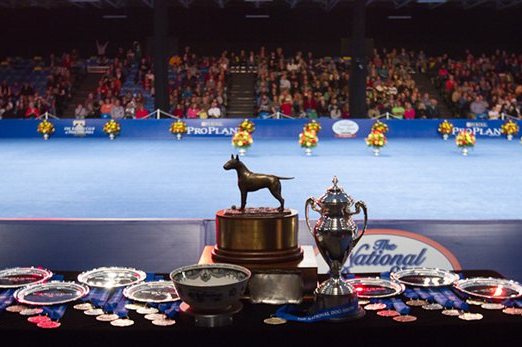 courtesy of NBC Sports
One of the historic and entertaining competitions of the holiday season, the 2012 National Dog Show presented by Purina, packed a punch yet again this year.
This event has become a staple in many families' Thanksgiving television-watching schedules. It was must-see TV on Thursday afternoon as the world's best dogs from 175 registered breeds competed to win the Best in Group award, for the seven groups, as well as the all-encompassing award—Best in Show.
Let's trot along and see who woofed their way into the judges' hearts in this year's National Dog Show.
Begin Slideshow

»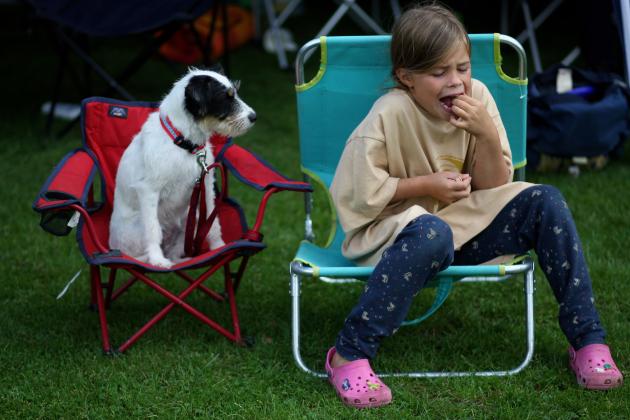 Miguel Villagran/Getty Images

Terriers are the ultimate hybrid dog group that blends the house pet feel with the hunting dog. They're lively and fearless dogs who fit well in most home settings.
While they're typically small dogs that can fit in your lap, they have one of the widest ranges of sizes as the largest breed can reach as large as 70 pounds.
Owned by Torie Steele of Malibu, Calif., Sky won the Terrier group prize. And that wasn't the only prize the 4-year-old won.
Terrier Group Winner: Sky (Wire Fox Terrier)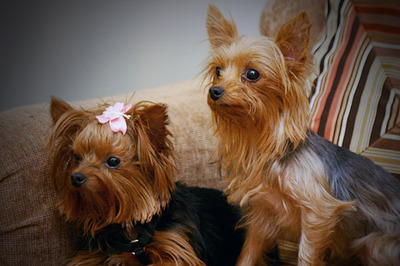 courtesy of CNBC
Remember the scene in Legally Blonde when a little furry friend pokes its head out of Reese Witherspoon's purse? That's the prime example of a toy dog.
Toy dogs are the most unique types of dogs in the competition and while they range in looks and appearance, they all have one common unity – they're really, really, really small. After all, that was the mission as toy dogs were specifically bred down to be small in stature.
Some toy dogs can even be held in the palm of your hand and rarely range larger than a lap dog.
Joe, an Affenpinscher from Massachusetts, won the division for the third year in a row.
Toy Group Winner: Joe (Affenpinscher)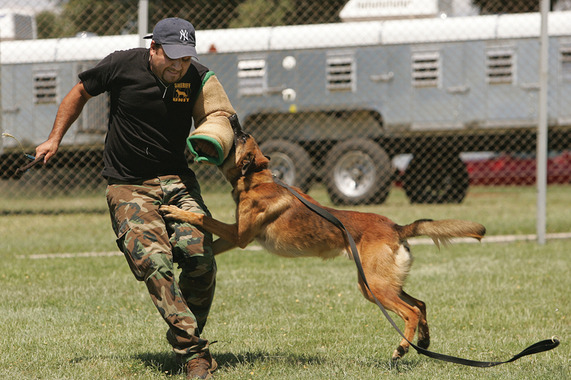 courtesy of Air Force Times
Perhaps the most useful types of dogs in any competition come from the Working group.
These dogs are specifically bred to be not only powerful, but intelligent. They serve a purpose other than just being a household pet, as many can be anything from police, service or military dogs.
While many of these dogs serve a major purpose in their owners' lives, the American Kennel Club commends their appearance and overall look with the Working Dog Group champion.
Working Group Winner: James (Great Dane)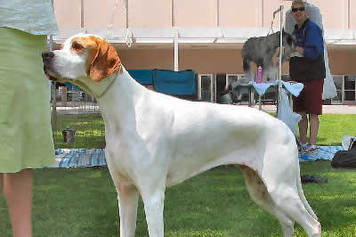 courtesy of Animal World
The invention of the gun has done many things –good and bad– but one of the shining accomplishments of the invention was the creation of Sporting dogs.
Sporting dogs generally serve as an aide to their owners in hunting and retrieving game. It's one of the most amazing talents that dogs have proven to be capable of in their historic span of being man's best friend.
Hailing from Greenville, N.C., a Field Spaniel named Ginger took the heralded Sporting group prize.
Sporting Group Winner: Ginger (Field Spaniel)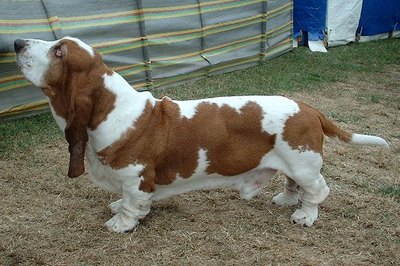 courtesy of Dog Encyclopedia
Hounds were originally part of the Sporting group, but a recent change in breeding and variety of these dogs allowed for a separation of groups.
While separate from Sporting dogs, Hounds still serve a major purpose in hunting, but tend to rely more on their senses of smell and sight to aid their owners in hunting and catching prey.
Simply put, a Hound dog is more than simply a song sung by 'The King'. Jewel can attest to that, as the dog from the nation's capital took home the Hound Group.
Hound Group Winner: Jewel (American Foxhound)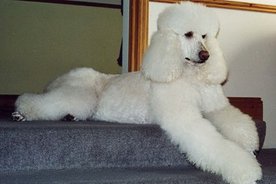 courtesy of Dog Breed Info Center
This is where things really get diverse.
The Non-Sporting group simply serves as a cover-all group for breeds that don't really fit into the other categories. And while that may give it the appearance of being unimportant, that's far from true as it encompasses age-old breeds such as the poodle, dalmatian, Boston terrier and many others.
While poodles historically sweep this event, we saw an upset as Tenzin, a Tibetan Spaniel from New York, took home the prize.
Non-Sporting Group Winner: Tenzin (Tibetan Spaniel)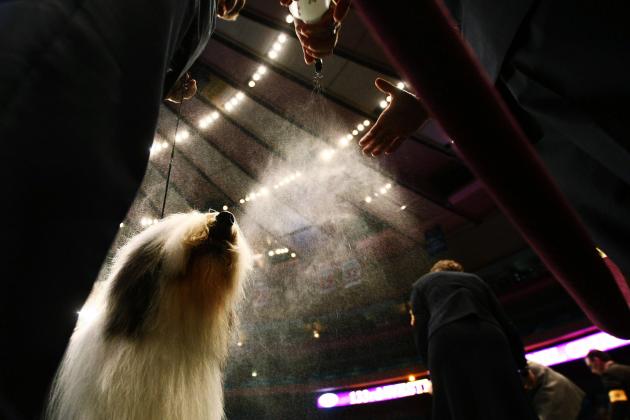 Chris McGrath/Getty Images

The ability to herd is a natural instinct for canines, and that's exactly what makes up the Herding group.
For centuries, farmers have used Herding dogs to their advantage by gathering livestock and helping move them from place to place. For that reason, they're some of the most personable dogs and get along just as well with humans as they do with all sorts of animals.
All the way from Music City, a Bearded Collie by the name of Ms. Olivia won the Herding group.
Herding Group Winner: Ms. Olivia (Bearded Collie)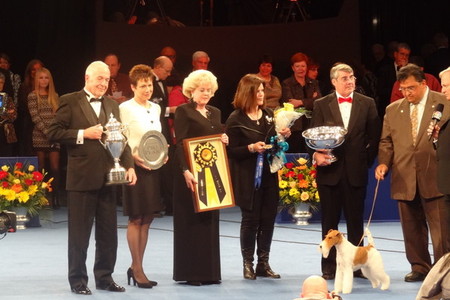 courtesy of Norristown Patch
The Best in Show award is just that, given to the dog that wins over the voters' hearts and captivates the crowd.
Wire Fox Terriers have taken the National Dog Show by storm in recent years, winning last year's event with Eira and now claiming the 2012 event as Sky won this year's Best in Show Award. Its handler, Gabriel Rangel, is staking his claim as one of the best dog handlers in the world as he's handled three of the last four winners.
Best in Show Winner: Sky (Wire Fox Terrier)