The 10 Most Overrated Players in the NFL Today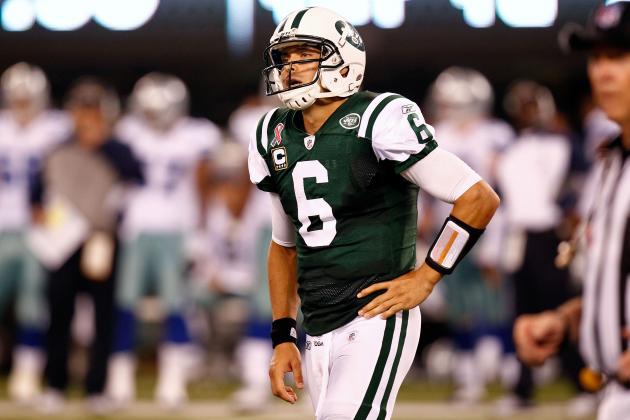 Jeff Zelevansky/Getty Images

The most overrated players in the NFL typically gain plenty of attention for their potential. Whether being selected high in the draft or signed as free agents, these are players hyped more than their peers. In a poll conducted by NFL players, Tim Tebow was voted the most overrated player in the league.
However, he doesn't currently have a spot on this list.
Who are the most overrated players in the NFL today? I've come up with a list of 10 that warrant the term due to their lack of production in the biggest moments.
Begin Slideshow

»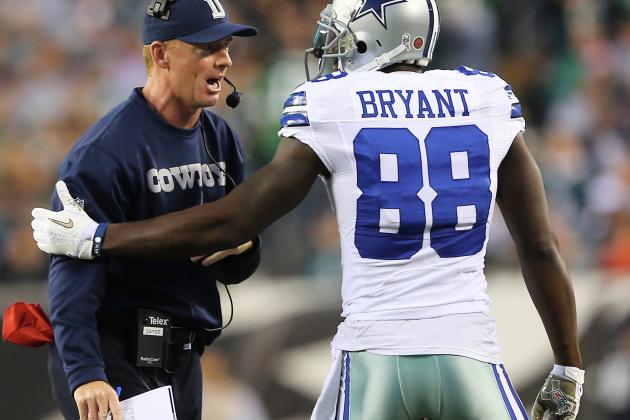 Elsa/Getty Images

Dez Bryant has shown the capability of becoming an elite receiver, especially over the course of his last two games. He's on pace for a career year after his recent games against the Browns and Redskins.
Will Bryant ever live up to the expectations set by the media? His lack of inconsistency, especially in the biggest moments, can't be ignored.
Bryant struggles to play his best game in the most crucial moments. The most recent event was his dropped touchdown catch late in the fourth quarter against the Redskins. This is one sample of his lack of mental toughness both on and off the field.
Although Bryant has all the physical tools to be successful, there is nothing to suggest that he will ever live up to the hype as one of the better receivers in the game.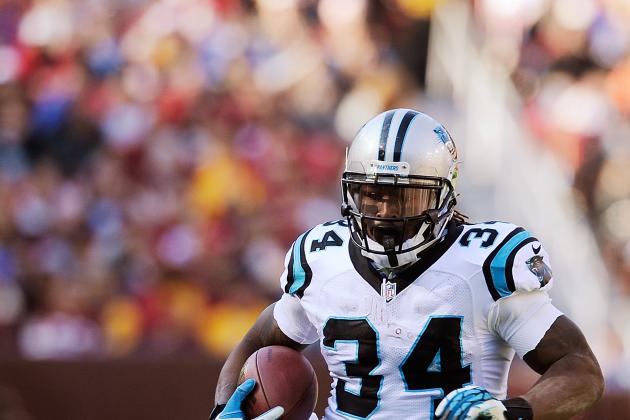 Patrick McDermott/Getty Images

DeAngelo Williams has received his fair share of attention, dating back to when he entered the NFL in 2006.
After showing promise early on in his career with the Panthers, Williams was offered a five-year, $43 million contract, making him one of the higher-paid running backs in the game.
Since then, he has not recorded 1,000 rushing yards in a season, and this season he lost his starting job to Jonathan Stewart.
Williams' contract will plague Carolina moving forward, especially when one of their highest-paid players has come nowhere close to meeting his expectations.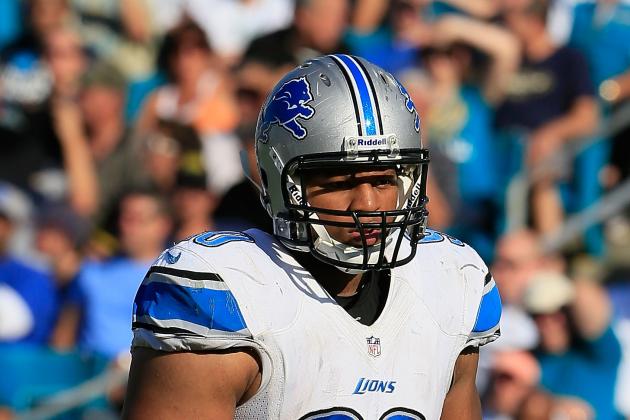 Sam Greenwood/Getty Images

Ndamukong Suh is viewed as one of the better defensive lineman in the league due to his stellar rookie season.
Since his first year in the NFL, in which he recorded 10 sacks, Suh hasn't proven that he is capable of taking his game to the next level.
He has received his fair share of criticism for his lack of effort on a consistent basis. It's clear that Suh takes many plays off throughout games, especially in the last two seasons.
The Lions have not seen much improvement from their defense, and Suh's inability to lead the defensive front this year isn't indicative of his being one of the elite players in the league.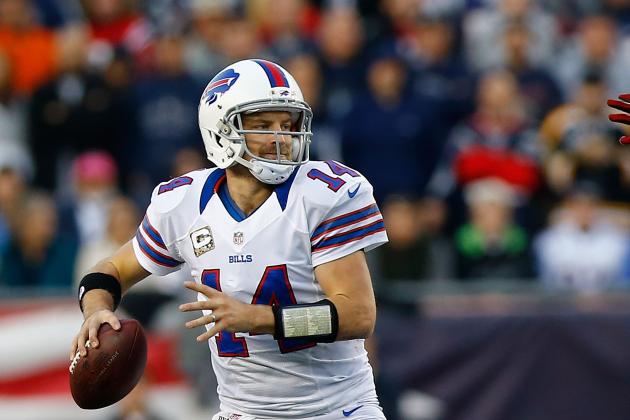 Jared Wickerham/Getty Images

When the Bills extended Ryan Fitzpatrick to a lucrative six-year deal, the expectation was for the Harvard graduate to elevate one of the league's historic franchises back to the postseason.
These expectations seemed reasonable heading into 2012, when the Bills improved their defense and also were confident in the health of their elite backfield.
Unfortunately, Fitzpatrick has not displayed signs that he can even be the franchise's quarterback next season. He has never shown the "clutch gene" quarterbacks need, and he has been unable to take advantage of all the opportunities that have been opened for Buffalo.
Most recently, he threw a costly interception in the final seconds against the Patriots, which will likely be the Bills' downfall and lead to another season without a playoff appearance.
When a team's "franchise quarterback" could potentially go two straight seasons having more turnovers than touchdowns, it's evident that he isn't worth the hype.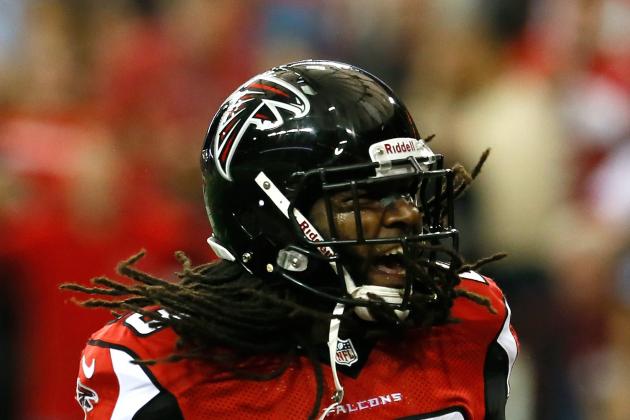 Kevin C. Cox/Getty Images

Dunta Robinson has warranted criticism for his disappointing play during his tenure with the Atlanta Falcons. After signing a contract that made Robinson one of the higher-paid cornerbacks in football, he hasn't played to the level of a legitimate top-tier corner.
In fact, he has been an afterthought in comparison to cornerback Brett Grimes, who has emerged as a better cover corner over the years.
Atlanta also lacked so much confidence in Robinson that they traded for Asante Samuel, who has produced in Mike Nolan's defense.
While Robinson might be a quality piece within the secondary, he has not proven to be worth the contract that he signed a few years ago.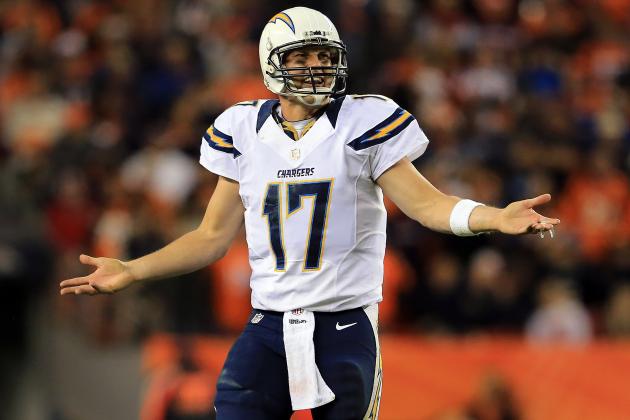 Doug Pensinger/Getty Images

If there's an argument that still exists about Philip Rivers being at an elite level, put it to rest.
During his best years as a starting quarterback, Rivers was never capable of winning in the postseason, and he couldn't even elevate one of the more talented rosters to a single Super Bowl.
The last two years haven't been kind to Rivers, who has regressed with both his arm strength and accuracy. Due to the struggles of their starter, the Chargers are likely to miss the postseason for a third straight season.
Ultimately, Rivers' best years are behind him, and he is bound for more struggles the rest of his career.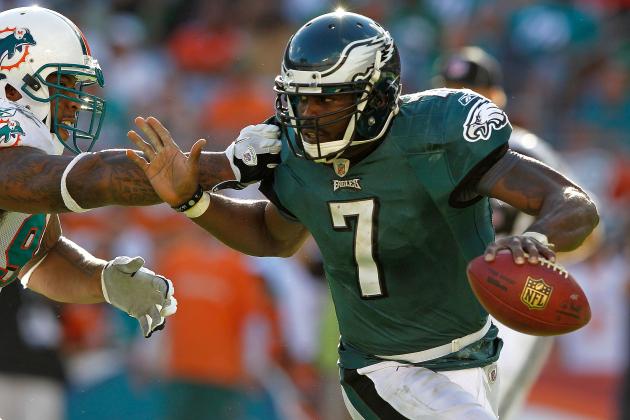 Mike Ehrmann/Getty Images

Mike Vick has endured a long road back to relevancy after his career with the Falcons came to an abrupt end. He eventually emerged as the starter for Eagles and impressed them enough that he received a six-year, $100 million contract a few years ago.
Vick's career has been an afterthought since then, as his inability to be an effective pocket passer has held the Eagles back from becoming a threat in the NFC.
As the Eagles continue their dreadful season, it's inevitable that Vick will be without a team at the end of the year.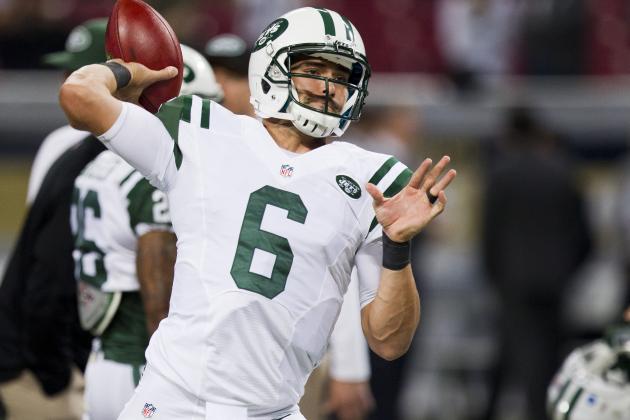 David Welker/Getty Images

Mark Sanchez has garnered plenty of attention as the quarterback of New York, but his regression over the past two years is a major cause of concern for the Jets.
His erratic play this season is a reflection of his true abilities. Sanchez can be an efficient game manager, but it's clear that the Jets' identity is their vaunted defense.
He had the opportunity to elevate his game after the injuries to Darelle Revis and Santonio Holmes, but his inconsistent performances have ultimately led to constant questions about a possible quarterback change moving forward.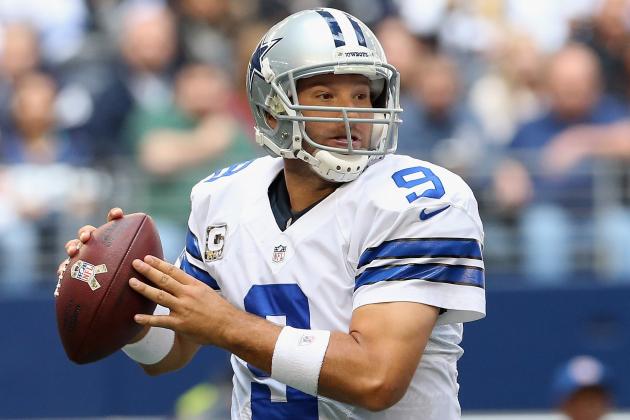 Ronald Martinez/Getty Images

Tony Romo may display the potential of a quarterback that can live up to the expectations of playing for the Cowboys, but his lack of success in the postseason will always hinder the veteran quarterback.
It's not a coincidence that his poor record in the month of December is an indication of how Romo plays when the games matter most. In fact, his record is even worse in January, in which he has won only a single playoff game since becoming the starting quarterback.
Romo appears to have job security for quite some time, but how long can Jerry Jones put up with the lack of championships?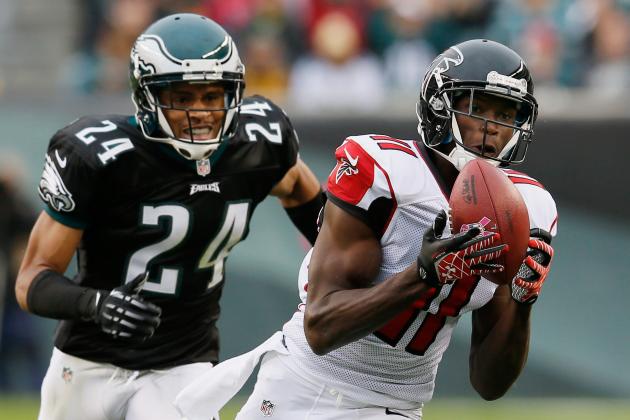 Rob Carr/Getty Images

Nnamdi Asomugha has fallen from grace, as he went from arguably the league's best cornerback to one of the more overpaid players in the NFL.
Asomugha never appeared to be a fit with Philadelphia last season, but his play late in the season did bring hope within the Eagles organization this offseason.
In 2012, Asomugha has continued to regress, as he has become older and slower, which leads to plenty of favorable matchups for opposing receivers.
The Eagles envisioned Asomugha as one of the league's elite corners for the next several years. Unfortunately, it's becoming more likely that he will find himself without a team in about two months.