The Blueprint to a Perfect Offseason for the Redskins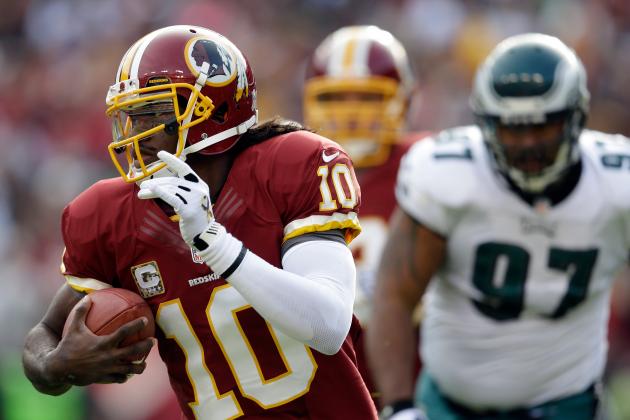 Rob Carr/Getty Images

While it may be too early to start thinking about the offseason, it's nonetheless on every fan's mind as we approach the December portion of the NFL schedule.
The Redskins have something to build on. They have a franchise quarterback and running back tandem that give them the chance to stick with anyone. The problem is elsewhere, where the team is littered with holes, most notably in the secondary.
The defense has kept Washington from being a true contender this year, so that will be the priority going forward. There will be some efforts to help protect Robert Griffin III and give him more weapons. But unless the secondary is upgraded, nothing will get better in Washington.
Here's a short list of what the Redskins could do this offseason to improve. This is far from everything. Instead, it's a few steps they could take to fix a terrible defense and build around RGIII.
Begin Slideshow

»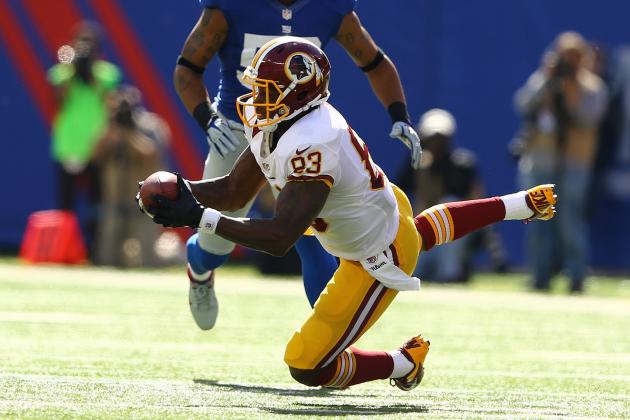 Al Bello/Getty Images

Tight end Fred Davis has been disappointing, to say the least, during the Mike Shanahan era. Coming off a four-game suspension for a drug violation, many (myself included) thought Davis was poised for a breakout season. Well, that hasn't happened.
Now on injured reserve, Davis will be a free agent after this season. He should be the first player Washington calls after the season.
It's not often that you find a receiving option like Davis. He has the size to work over cornerbacks and the speed to blow past linebackers. He has good hands and works well in this offense. The biggest knock against him is that he tends to be a bit lazy as a blocker, but he showed some promise in that department this year.
Yes, there are other options available for the Redskins if Davis doesn't come back, but they don't have the resources to devote much attention to the tight end position. With the emergence of Logan Paulsen, adding Davis for the long term should solidify the position for years. That leaves precious draft picks to devote to the offensive line and defense.
Davis has issues, but he is too good not to re-sign, especially for what he figures to cost the Redskins. I strongly believe he can succeed in the offense when he's healthy, and I think we'll see him in a Redskins jersey for years to come.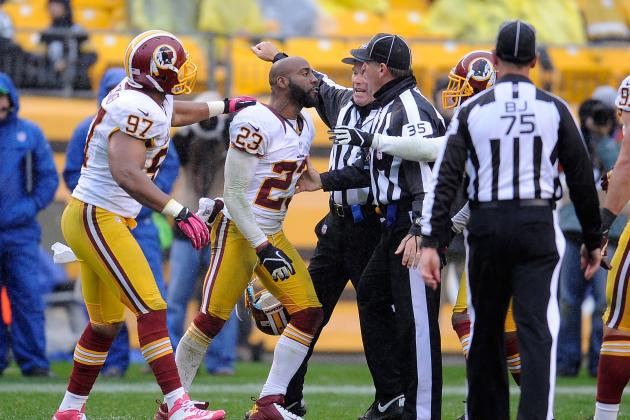 Joe Sargent/Getty Images

DeAngelo Hall has worn out his welcome in D.C. It doesn't help that he's a liability in coverage, but his recent on-field fights with referees and spats with reporters doesn't get him any more love. He doesn't fit into what this team is trying to build, and there will be options to replace him.
Even without all his issues, Hall takes up too much cap room. If the 'Skins cut him, they'd save something like $8 million in cap room, a huge number considering the $18 million cap penalty the Redskins owe this year.
It's not like Hall has been playing well enough to earn that kind of money. His calling card has been his ability to create turnovers. But outside of the game against Chicago two years ago, he hasn't done much of that.
There's still time for him to prove his worth, but it's starting to feel more and more like his time is up in Washington.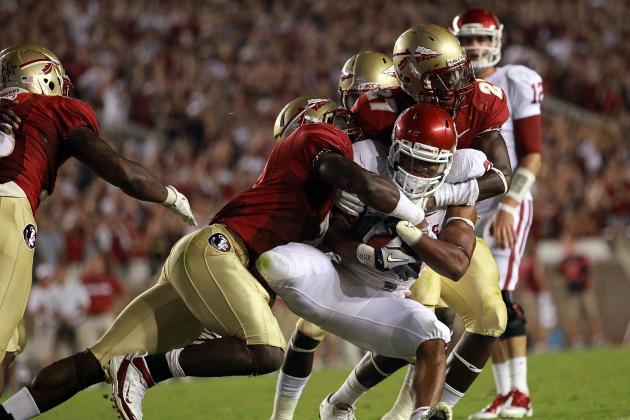 Ronald Martinez/Getty Images

Xavier Rhodes is a monster talent at a position of need for the Redskins. If DeAngelo Hall is cut, the Redskins need someone who can come in and play opposite Josh Wilson. Rhodes is that guy.
At Florida State, Rhodes showed off his great coverage skills by shutting down Notre Dame's Michael Floyd last year. He can develop into the shutdown corner the Redskins have so desperately needed and help improve a secondary in dire straits.
Apart from his coverage skills, Rhodes is a big, physical corner who can jam receivers off the line and disrupt their timing enough to allow the pass rush to work.
Rhodes fits the model for the new era of cornerback in the NFL. He's a big guy who can run with receivers and make plays on the ball.
Seattle's pass defense is helped by having two big corners to shut down the passing game. Rhodes can give the Redskins that kind of help immediately.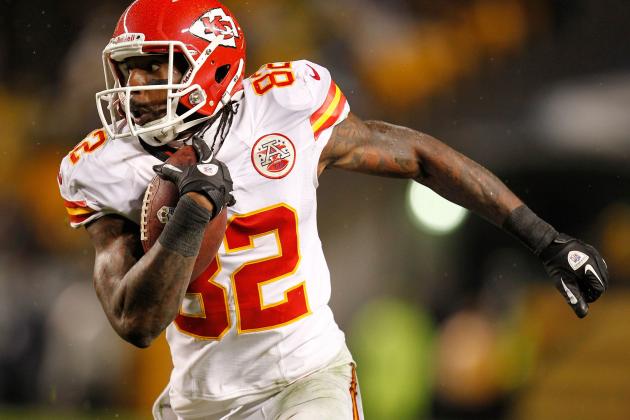 Gregory Shamus/Getty Images

The Redskins need weapons for Robert Griffin III. Pierre Garcon has been hurt all year and no one else has stepped up to provide another option. Even with a healthy Garcon, he has been a No. 2 guy for his entire career.
Dwayne Bowe can step in and immediately be the top target for RGIII. With Bowe, Garcon and Fred Davis, Griffin will finally have high-level talent in the passing game to make the most of his talents. Garcon can stretch the field, Bowe can provide a solid red-zone target and Davis can be the go-to guy when the play breaks down.
Bowe has more than 5,500 career receiving yards even with quarterbacks like Matt Cassel throwing to him. Imagine just what he could do in an offense like this.
Bowe would likely cost at least $10 million. But for a legitimate No. 1 receiver, that's not a bad price to pay.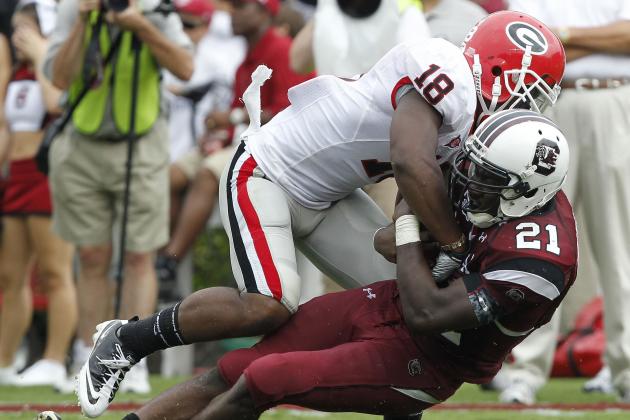 Mike Zarrilli/Getty Images

It's no secret that safety is the biggest area of concern for the Redskins. Madieu Williams is not a starting free safety in this league, but there's no one else on the roster who is better.
Baccari Rambo is a phenomenal talent who can do it all. He can hit, play the run and shut down the pass. If the Redskins are lucky enough to have him fall to them in the third round (or even second), they have to pull the trigger. He can change this defense.
Rambo has the talent to be a first-round pick, but he'll likely drop because of his drug suspension this year. That's a huge red flag, but he's good enough to overlook that and give him a fair chance in this system. Raheem Morris has a good record when dealing with those kind of players in the secondary, so there's no reason to think he can't handle Rambo.
With Rambo, Josh Wilson, Xavier Rhodes and Brandon Merriweather coming back from injury, the Redskins will have a formidable secondary to go with a talented front seven. If it works out this way, it's hard to think Washington will be anywhere near the same defense that we see on the field now. The Redskins could even become a top-10 unit.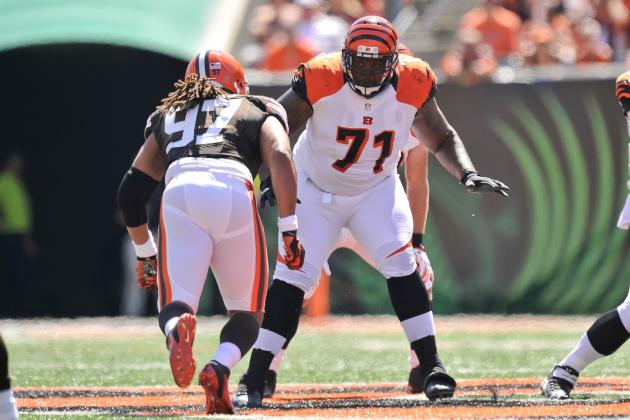 Jamie Sabau/Getty Images

Andre Smith has been underwhelming since being drafted sixth overall by the Bengals. But at this point anything is better than what Tyler Polumbus brings at the right tackle spot. With his poor play, Smith could be had relatively cheap.
Smith has problems staying in shape. But if he gets it together and learns from Trent Williams, the two could form one of the better tackle combinations in the league.
Shanahan normally likes more athletic linemen to run his zone-blocking scheme. But with fewer options available, he could try to get Smith to work in that role.
If the right tackle spot doesn't get solved in free agency (which doesn't feature many realistic options at the position), look for Shanahan to take a flier on a tackle in the later rounds of the draft when he believes he can find players to fit his system.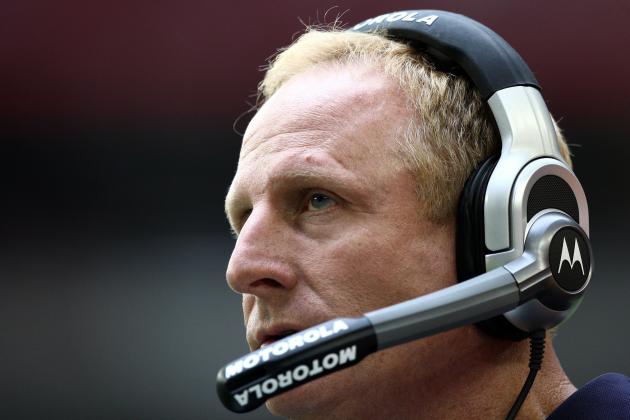 Donald Miralle/Getty Images

Jim Haslett isn't getting it done in the 3-4 defense. He just doesn't have the experience or fire necessary to get the most out of the guys he has on the field. Time and time again, players have vouched for the passion Raheem Morris brings to practices and how he can motivate his guys.
Morris is a great defensive mind. He doesn't have much experience running a 3-4 defense, but he's a players' coach and could be the better option moving forward.
The bottom line is that something needs to change with the defense, and it starts at the top with Haslett. Morris may not be the long-term answer, but he should be able to provide the spark the defense needs and find the personnel to fix the porous secondary.