Eric Gordon and the NBA's Most Overrated Young Guns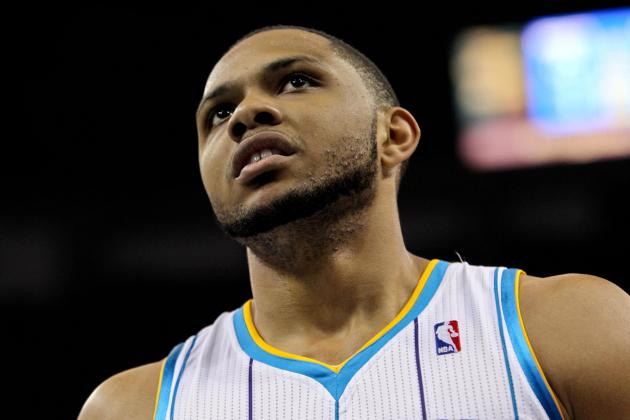 Derick E. Hingle-US PRESSWIRE

What is more important in professional basketball: skill, or potential? Lately, it has become increasingly difficult to tell.
In recent years, NBA front offices have demonstrated an increasing focus on the intangible quality of upside that can be found at varying degrees in young players. Potential has become a major factor in drafting, and it has started to lead to certain young players becoming grossly overrated.
In some cases, fans have started to judge players not by their current production but rather based on what experts predict these young, unproven athletes might be capable of doing should they maximize their potential. The result is a system that can sometimes make an average player be viewed as a star, simply based on his supposed 'upside.'
This season, five NBA players aged 25 or under have served as prime examples of this phenomenon. Here are the NBA's most overrated young guns.
All stats accurate as of November 21, 2012.
Begin Slideshow

»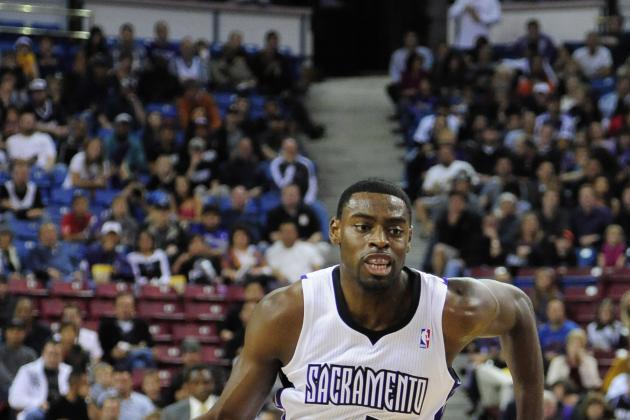 Kyle Terada-US PRESSWIRE

Tyreke Evans looked like a superstar in the making during his first NBA season in 2009, in which he beat out Stephen Curry for the Rookie of the Year Award, while drawing comparisons to LeBron James due to his impressive stat line.
Unfortunately, Evans confidence and efficiency have both gone south since his memorable rookie year. Evans production has decreased in each of his four NBA seasons to the point that he is averaging just 12.5 points per game to start the 2012-13 season.
Although some of Evans struggles can be attributed to injuries, it is clear that he has lost a step since his phenomenal rookie campaign. But despite his recent lack of success, Evans has somehow maintained the star label that he earned early in his career.
Evans still has plenty of upside, and he has the opportunity to get his career back on track this season. But should he fail, fans may have to start lowering the swingman to a lower standard, while accepting that Evans' first season may turn out to be his best.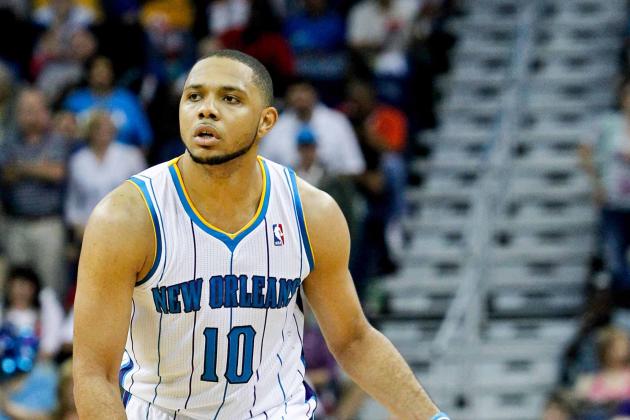 Derick E. Hingle-US PRESSWIRE

Here's an impressive stat for Eric Gordon: a career average of 20.6 points per game.
And here's a less impressive number: 205. That's the number of games the talented young shooting guard has played over the course of his first four NBA seasons.
Gordon earned a very strong reputation around the league, following his breakout season with the Clippers in 2010-11. And though he appeared in just 56 games during that season, his performance was enough to justify being traded to the New Orleans Hornets as the biggest return in the Chris Paul trade.
Gordon is an undeniably talented scorer, but his lack of durability has been a major issue early in his career. It seems ridiculous to award a star label to a player who has averaged just over 50 games per season to start his career, especially one who has shown little production outside of the scoring department.
There are plenty of signs to indicate that Gordon can morph into a star, but there are also a number of red flags surrounding the young shooting guard, primarily his bum knee and apparent one-dimensionality. Gordon simply has not shown enough to the league to warrant his star status, and he needs to actually produce for his team on a consistent basis before he'll win me over.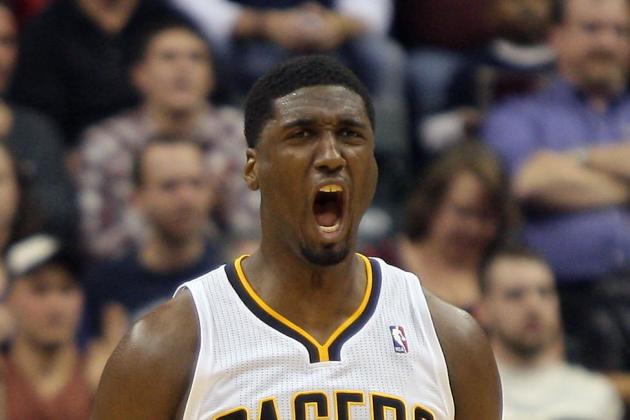 Pat Lovell-US PRESSWIRE

Roy Hibbert's play last season was seen as one of the key factors in the resurgence of the Indiana Pacers, and Hibbert drew great praise around the league as one of the NBA's most improved players. The looming Georgetown alum even managed to make the Eastern Conference All-Star team, despite stiff competition.
Hibbert is a strong defensive presence and has made significant strides since the start of his career, but he is hardly an All-Star caliber player. The 7'2" big man shoots relatively weak percentages for a center, especially one of his towering size and is not a particularly efficient rebounder either.
Hibbert is a starting-caliber center and an excellent complementary piece, but he is by no means a franchise centerpiece and therefore should not be paid like one.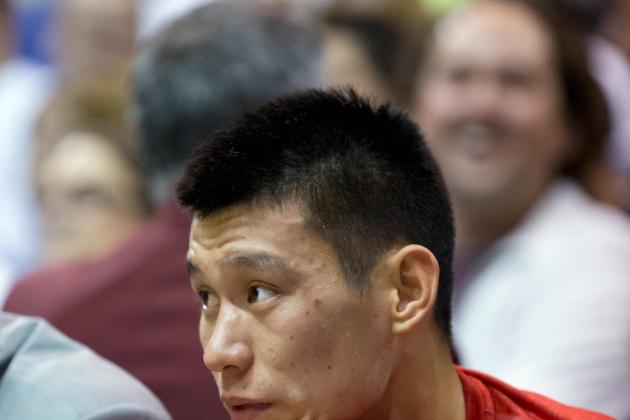 Russ Isabella-US PRESSWIRE

Jeremy Lin looked like a superstar during his breakout tenure with the New York Knicks last season, but he has since morphed into a highly inconsistent enigma.
Lin has had a rough start to his season with the Rockets, averaging barely over 10 points per game while shooting just 34 percent from the field. The former Harvard star has had difficulty adjusting to increased pressure from opposing defenses, and he is attacking the rim with less frequency and aggression this season, averaging just 2.9 free throw attempts compared to 5.2 per game in 2011-12.
Lin signed a hefty contract with the Rockets this summer, but is he worth such a high price tag? If the start to the season is any indication: no. Lin is undoubtedly an above average point guard, but in comparison with other starting floor generals in the West alone, he ranks in the bottom half.
If Lin continues to struggle, he will make the Knicks brass look very wise for allowing Linsanity to walk away.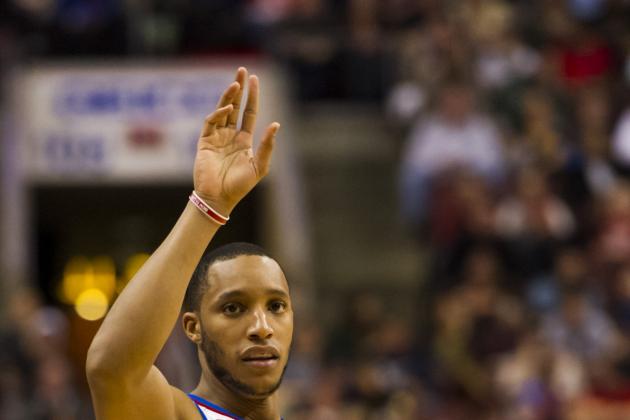 Howard Smith-US PRESSWIRE

Evan Turner is an outstanding rebounder for his position and can play the point forward role effectively, but he is hugely overrated as an offensive player. While Turner's mid-ranged jumper has improved since his rookie campaign, he remains a poor shooter overall and is not a particularly efficient or creative scorer.
Though he certainly has room to improve, Turner seems like a fairly low-ceiling player who is unlikely to truly excel in any category other than rebounding.
Turner's versatility is his greatest asset, but it ultimately functions mainly as a mask that keeps fans from recognizing the fairly average feel of his overall game.