San Francisco 49ers: Grading the Week 11 Win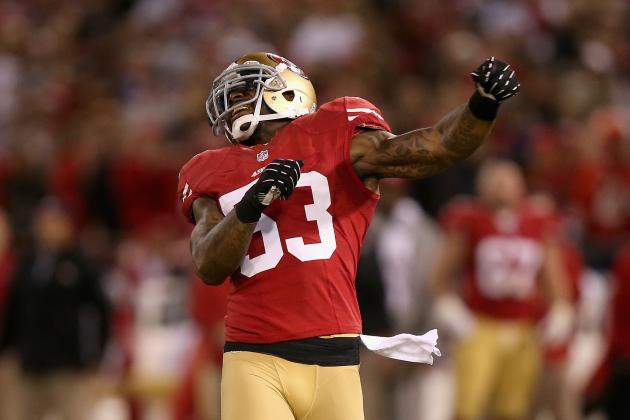 Ezra Shaw/Getty Images

My, oh my. The 49ers absolutely crushed the Bears on Monday Night Football this week, vaulting themselves into Matt Miller's coveted No. 1 slot in this week's B/R power rankings.
After the 32-7 shellacking, behind backup quarterback Colin Kaepernick no less, the 49ers once again proved that not only are they the most dangerous team in football, but they can bounce back from adversity.
With the passing game on point, the running game stout and a ferocious, sack-happy defense, the Niners look like legit Super Bowl favorites. If they pass another big test this weekend against New Orleans, you can bet that the hype train will get moving even faster.
Here are the grades for Week 11's big win over Chicago:
Begin Slideshow

»
Thearon W. Henderson/Getty Images

I'm just going to say it outright: Kaepernick had a very Alex Smith-esque game on Monday night. Don't let the fact that he's a new face fool you. Sixteen of 23 for 243 yards and two touchdowns, where have we seen that line before?
My point being, Kaepernick looked fantastic on Monday night. Does that mean he's better than Smith and should start over him this coming weekend? Absolutely not.
Forget the fact that Smith has a fragile psyche; you don't mess with a starting lineup that is 20-5-1 over its past 26 games. More importantly, Kaepernick is young and will make mistakes that Smith won't.
I digress. We are grading the game against the Bears, who had absolutely no answer for the stud QB this week. He made very nice touch passes on a couple deep balls and was able to take a few risks on throws to the end zone that put points on the board.
All this and only one sack? I'd say that's an A effort for the passing game.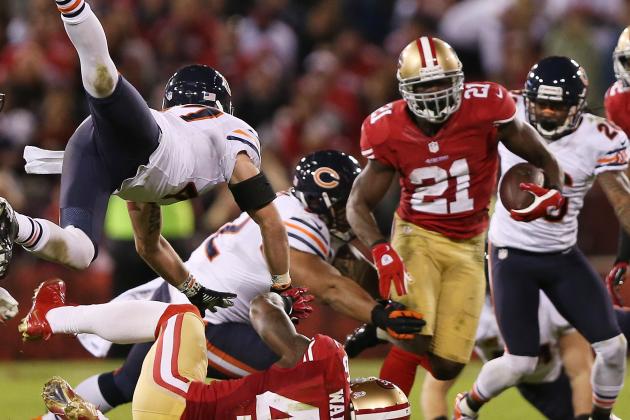 Ezra Shaw/Getty Images

Frank Gore and Kendall Hunter busted through the vaunted Bears' D for 105 yards on the ground, contributing to the 121-yard total by the team. Hunter scored a touchdown, and Gore averaged nearly five yards per carry again.
This unit has been so solid this year, but by their standards, it was a below-average night. Usually you can count on Gore to get to 100 by himself. No complaints, I just think it wasn't a full-on star performance from the running game.
Good work by the offensive line and the backs in general, but when we expect "great" and get "good," you have to grade accordingly.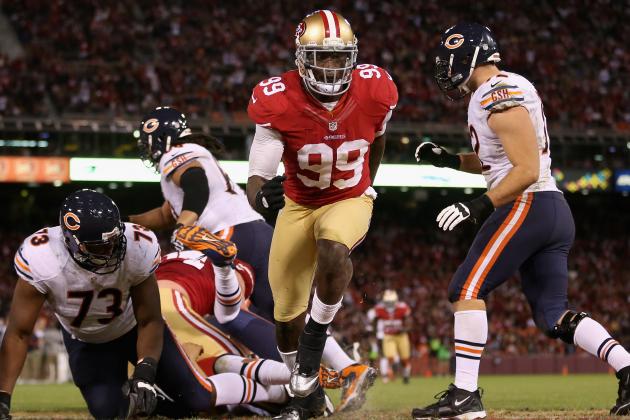 Ezra Shaw/Getty Images

Can I just grade Aldon Smith by himself? Just kidding, the whole defensive line was stellar on Monday night; Smith just stole the show. He tallied five-and-a-half sacks alone on Monday night to take a commanding NFL sack lead into Week 12.
I don't have to remind you about the damage Smith did to Jason Campbell all night, but how about his partner in crime, Justin Smith? He had a huge game too, contributing half a sack, a couple tackles and drawing double teams like usual.
Navorro Bowman led the way with 12 tackles, and Patrick Willis contributed six tackles and two passes defended.
Oh, did I mention Aldon Smith also forced two fumbles, including the one that resulted in a safety? What a beastly, beastly man.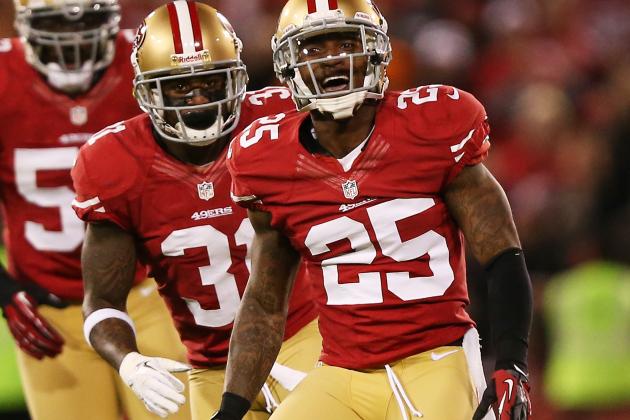 Ezra Shaw/Getty Images

I wanted to give this unit an A for playing so well, but I had to keep two things in mind. First of all, they were playing against Jason Campbell, not Jay Cutler. Secondly, the pass rush was so furious that Campbell never got a good pass off.
And lastly, Chris Culliver got dominated on the lone touchdown grab by Brandon Marshall. All those things aside, the secondary had a heck of a game. Dashon Goldson and Tarell Brown each snagged an interception and tipped a pass.
No matter who the QB is, holding him to 14-of-22 for 107 yards is a solid game in my book. Hopefully the defensive backs can play that well against the legendary Drew Brees this weekend.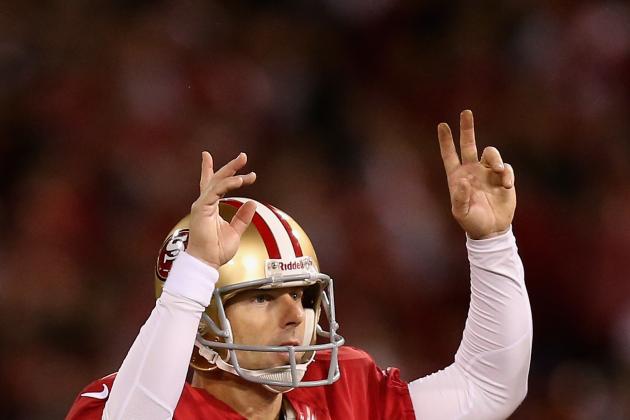 Ezra Shaw/Getty Images

David Akers is back, y'all! The old veteran nailed all three of his field goal attempts, helping to pad stats on what has been an otherwise average season for him. Andy Lee did his thing, pinning all four of his punts inside the 20.
I was most impressed with Ted Ginn, Jr. on returns and the 49ers' coverage unit. Devin Hester returned five kickoffs for an average of about 25 yards each, but that's not much considering he started from the end zone each time.
On three punt returns, the 49ers held Hester to a total of minus-1 yards returning. That's something. On the flip side, Ginn, Jr. averaged about 21 yards per punt return.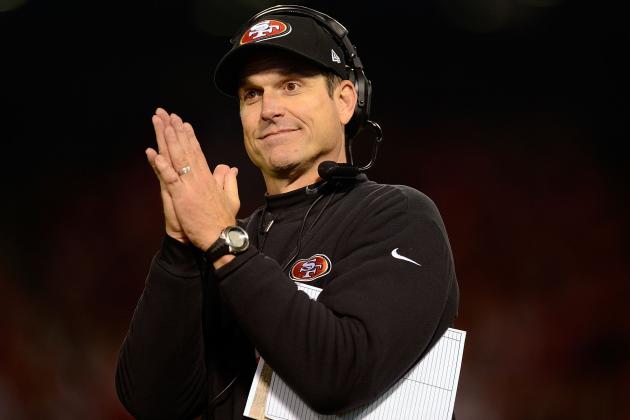 Thearon W. Henderson/Getty Images

Let's play Good, Bad and Ugly for Jim Harbaugh and friends this week!
The Good:
Well, the 49ers beat the pants off of a team with one of the best records and the second-best defense in the NFL. It wasn't even close. Colin Kaepernick looked like he has aced the Jim Harbaugh School of Quarterbacking, and the defense put up its best performance thus far.
The Bad:
It's hard to know how dominant the performance was exactly. No doubt that Kaepernick and the rest of the offense bossed up, but did Jay Cutler being out affect the Bears' offense? How would Kaepernick have fared in a close game if it came to that?
The Ugly:
I know I'm not allowed to do this since I'm grading Week 11...but I think Harbaugh is making a huge mistake starting Kaepernick against the Saints (unless Smith is physically unable to go). I don't like messing with success, especially when that success has the third-highest QB rating in the NFL.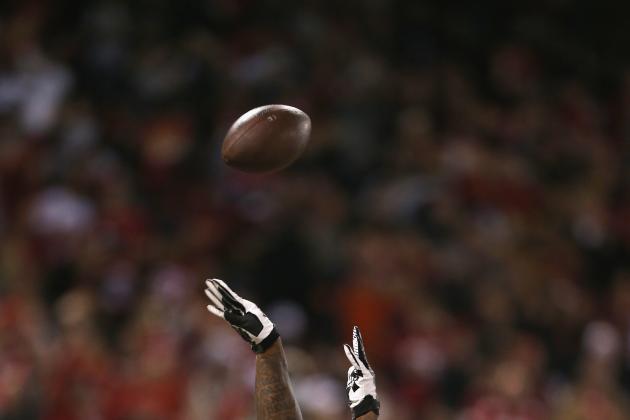 Ezra Shaw/Getty Images

This was a really impressive, nationally-televised win for the 49ers. The rest of the nation must have watched and thought, if the 49ers can dominate a good team so thoroughly without their starting quarterback, we may be in trouble.
And it's true; if Kaepernick can do what he did against the Bears defense, he should, in theory, be able to shred any defense. We'll see in round two this weekend against New Orleans.
I have to give special props again to the defense, Aldon Smith in particular, for one of the more impressive performances I've seen all year. Here's hoping that the Niners are firing on all cylinders again in Week 12!
Who's got it better than us?