Top 5 Heels the Miz Should Feud with in WWE
photo courtesy of wwe.com
With the Miz finally joining the good side, we are about to witness new feuds and matches involving the Awesome One.
The Miz has already been through it all. He is a Triple Crown winner, former U.S. Champion and Money in the Bank winner.
So where should WWE begin the Miz babyface era? Does he need to start at the bottom and become a mid-card champion? Or will the Miz get a jump-start to the main event right away?
While the WWE takes their time deciding what to do with the Miz, we here at Bleacher Report will use that time to speculate the various feuds the Miz can be involved in now that he is a babyface.
Let the speculation begin with the top five heels the Miz should feud with in WWE.
Begin Slideshow

»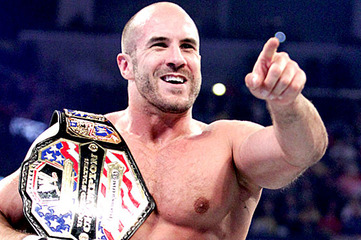 photo courtesy of wwe.com
The current United States Champion needs a real feud just as much as the Miz does right now.
After continuous matches with the likes of Brodus Clay, Santino Marella, Tyson Kidd and R-Truth, Antonio Cesaro needs a legitimate contender for the U.S. title.
After turning face for the first time in his career, the Miz needs a legitimate heel to feud with.
Other than the traditional five-on-five elimination match at Survivor Series and teaming up with Kane once, the Miz's only match as a face has been against David Otunga.
By placing Miz in this match, WWE is telling the fans that the Miz needs to start from the very bottom.
Putting Cesaro and Miz in a feud together will benefit both superstars.
Miz is a former U.S. Champion who will challenge Cesaro for his first real feud in WWE.
Antonio Cesaro is an up-and-coming heel in the WWE who will challenge Miz to show more of this babyface character.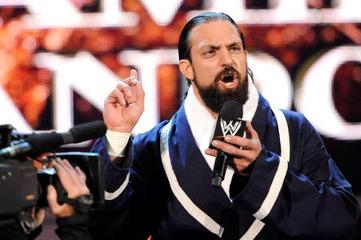 photo courtesy of wwe.com
Depending on how long Cody Rhodes is out for, Damien Sandow could be in line for a big push in the WWE.
Sandow has had very memorable matches with Kane, Daniel Bryan and Sheamus. These booked matches prove that WWE thinks very highly of Damien Sandow.
Sandow is also one of the best talkers in the WWE right now.
If the Miz were to enter a feud with Sandow, their promos would be spectacular. Sandow should criticize the Miz for his reality TV past and poor vocabulary (his constant use of the word "awesome").
Despite the fact that this feud would not have as much value without any championship or title, Sandow and Miz are considered big parts of the future—and perhaps this match could be for a World title one day.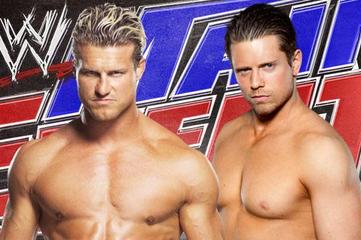 photo courtesy of wwe.com
When discussing up-and-coming superstars other than the Miz, Dolph Ziggler should be No 1.
These two just faced one another on WWE's Main Event, which saw Ziggler capture the win. I can't say I am surprised after Ziggler was the sole survivor at Survivor Series.
However, the Miz equally needs to start winning to build up his new character.
Both Ziggler and Miz have improved tremendously on the mic since the beginning of their WWE careers.
While they are not necessarily in a feud right now, we are getting a preview of what could be great promos and excellent matches.
Mr. Money in the Bank and the former briefcase holder could learn a lot from each other during a feud, while entertaining us all.
The Miz and Dolph Ziggler are two superstars who will help carry the company in the future, meaning a feud between the two is inevitable.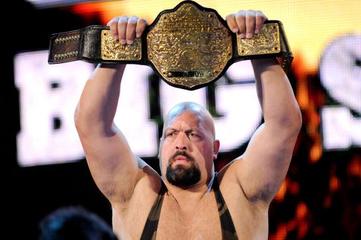 photo courtesy of wwe.com
If WWE chooses to push the Miz to main event status right away, a feud with the Big Show may be coming.
Miz and Big Show have a history together as former tag team champions.
Plus, let's face it.
Big Show is not the World Champion WWE needs right now. He is more associated with the Attitude era than the PG era.
WWE has a buttload of up-and-coming superstars who should be competing for the World Heavyweight Championship.
The Miz has been involved with WWE since 2004, but he is still only 32 years old.
Being a former WWE Champion, the Miz knows what it is like to be at the top.
The Miz is still part of the group of superstars along with Wade Barrett, Daniel Bryan, Damien Sandow, Cody Rhodes, Dolph Ziggler, Ryback and even Sheamus—that WWE should be building the company around.
Putting the Miz in a feud with Big Show as World Heavyweight Champion would make for a great matchup of old school against new school.
Big Show should pass the torch to the Miz.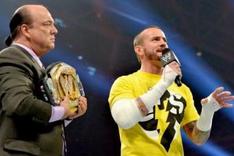 photo courtesy of wwe.com
The Best in the World versus the Most Must See WWE Champion of All Time?
Ok, so CM Punk is clearly at a different level than the Miz right now.
However, if WWE is serious about elevating the Miz, then a feud with the WWE Champion would certainly accomplish that.
CM Punk and Miz faced each other in a Triple Threat match involving Alberto Del Rio at TLC last year.
In addition, CM Punk mentions his disgust for people like the Miz in his famous DVD that was recently released.
Character-wise they are very different, but they would certainly put on a very good match.
I would be most excited for a CM Punk-Miz feud for the promos more than anything else.
Both are considered dynamite on the mic and who knows how many pipebombs will go off when CM Punk and the Miz are involved.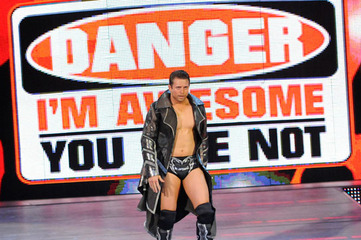 photo courtesy of wwe.com
In order for the Miz to be taken seriously as a babyface for the first time in his career, he is going to need a legitimate feud.
The Miz has gone from reality TV star to mid-card champion to WWE Champion all the way down to jobbing for Brodus Clay.
A turn to the good side gives the Miz the opportunity to start from scratch with a fresh, clean slate.
His first real feud as a face will determine how high the Miz can reach this time.
Who should the Miz feud with first? A mid-card superstar like Cesaro or Ziggler? A main eventer like Big Show or CM Punk?
Please leave your suggestions and comments below.
It's been me. It's been me. It's been the G-U-DOUBLE T!
Seth Guttenplan is a teacher by day, writer by night. To read more from Seth, follow him on Twitter (@sethgutt) and visit http://guttwrenchpowerblog.com.