The worst-kept secret in football was finally made public Wednesday when Chelsea owner Roman Abramovich sacked Roberto di Matteo, as announced by the club's website.
Things haven't gone Chelski's way for the last few weeks, so Roman has done what he always does: thrown his toys out of the pram and fired whoever's unfortunate enough to be in the manager's seat.
To be honest, I don't really think Abramovich saw Di Matteo as a long-term appointment anyway, but to sack the only manager who's been able to win the Champions League for Chelsea is disrespectful and impetuous.
I'll be the first to admit that I didn't see how Di Matteo could be good enough for Chelsea when West Brom didn't think he was good enough to keep them in the Premier League a few years ago.
However, Di Matteo carried himself with class and dignity throughout his period in the Chelsea hot-seat and he's got nothing to be ashamed of.
Winning the FA Cup and Champions League in your first three months in a major job isn't a bad achievement. He'll always have those accomplishments on his CV.
Do I think Roberto was given a fair shot? No, I don't. But he's not the only one to have fallen into that category.
Take a look at the list of managers Chelsea have gone through since Abramovich took charge.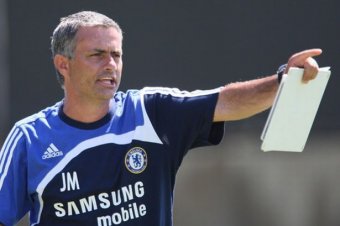 The only two managers who got more than a season in the job were Jose Mourinho and Carlo Ancelotti and even with their pedigrees, they were still sacked!
I think that although Roman Abramovich is a very clever businessman, he's got no idea how the game of football works.
Yes, he pays the bills so he's got the right to do whatever he wants. But any prospective manager would be crazy to want to manage Chelsea, given the way Abramovich goes about his business.
I find it absolutely astonishing that a club who are third in the league have fired their manager.
Let's be perfectly honest here: Chelsea were lucky to win the Champions League last season because they were by no means the best team in Europe.
Their weaknesses have been ruthlessly exposed in Europe this season. It's about time Roman stopped looking through his blue-tinted glasses and started being realistic.
Chelsea are not the best team in Europe. In fact, I'd struggle to put them in the top five.
There's nothing wrong with wanting to be the best team in Europe, but right now Chelsea are so far behind other clubs, even with Roman's wealth, that it's laughable.
If they hadn't won the Champions League last season by a fluke, Chelsea wouldn't even be in the competition this year.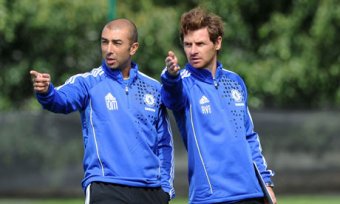 I have a lot of sympathy for Chelsea's two most recent managers, Andre Villas-Boas and Roberto Di Matteo.
They were on a hiding to nothing when they came into the job. It already felt like it would only be a matter of time before they'd be walking through the revolving managerial door at Stamford Bridge.
It's getting to the stage where Chelsea should stop giving each new manager his own nameplate: they should just replace it with a whiteboard and a marker.
The problem at Chelsea lies with the players and the chairman.
I wonder if Roman has stopped to think that the players have contributed just as much to Chelsea's recent on-field failures as managers like AVB and Roberto di Matteo.
AVB had the right idea in trying to get the old, dead wood out of the club.
Abramovich is too close to some of his players. He needs to realise he's their boss, not their best friend.
By and large, the squad of players is the same that was there under Carlo Ancelotti.
The only major departure has been Didier Drogba.
Others like Anelka, Alex and Salomon Kalou have left, but Drogba was the most influential of those.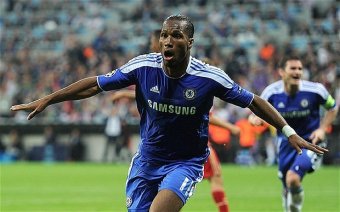 The influence that experienced professionals like John Terry and Ashley Cole have makes a mockery of the club.
If anyone reading this can tell me if the off-field problems like the ones that Terry and Cole have brought upon Chelsea would be tolerated elsewhere, I'd be glad to hear it.
Among other news outlets, The Guardian newspaper reported earlier tonight that Rafael Benitez has been appointed as interim Chelsea boss.
Sorry Rafa, but if you think your tenure at Chelsea is going to end up lasting longer than the likes of Di Matteo, AVB or Luiz Felipe Scolari, then you're in for a rude awakening.
I wonder if Rafa would've taken the job if he hadn't been out of the game for the last few years? Probably not.
I genuinely hope that Pep Guardiola refuses any potential future offer to manage Chelsea.
Guardiola is an excellent manager, like many other men who've walked through the door at Chelsea. I just hope he values his reputation more than his salary.
If he doesn't and he goes on to manage Chelsea, there's a good chance that he'd end up exactly the same as every other manager that has shaken hands with Roman Abramovich: with a "thanks very much, but you're fired."
There's one thing that will attract prospective managers to Chelsea. It's not the challenge of the job or the honour of managing one of the best clubs in England. It's the inevitable compensation they'll be paid when they're unceremoniously booted out of the door.
Any manager worth their salt would be crazy to accept an offer from Roman Abramovich to manage Chelsea, because his loyalty lies with the senior players rather than whoever he's decided will pick the team, and that's a damn shame.