New York Knicks vs. Dallas Mavericks: Live Score, Results and Game Highlights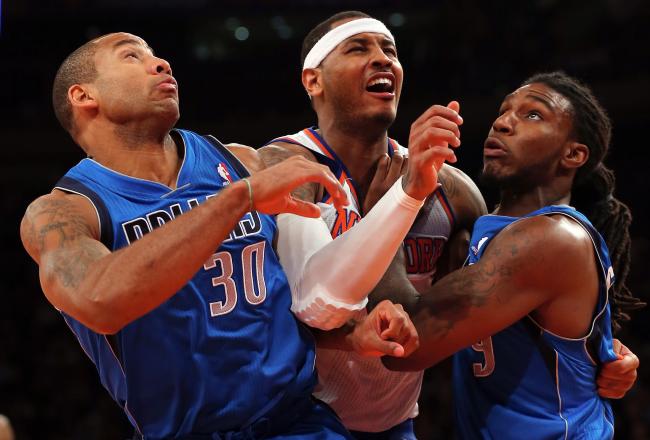 Elsa/Getty Images
The Dallas Mavericks defeated the New York Knicks 114-111 in a gold old fashioned thriller.
Mavericks were led by Vince Carter and are now 7-6 on the season as the Knicks drop to 8-2.
There will be plenty to talk about at the water cooler tomorrow after this one.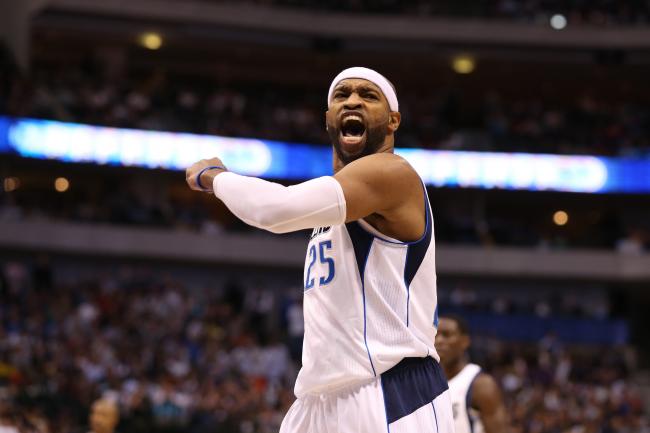 Stick a fork in this one guys and girls. The Knicks now head to Houston where they will look to get back on track against the Rockets Friday night while the Mavericks are preparing to host the Los Angeles.
And that just about does it for me here. It was fun while it lasted.
Especially watching Vince Carter turn back the clock by about 10 years.
Final Score: Mavericks 114, Knicks 111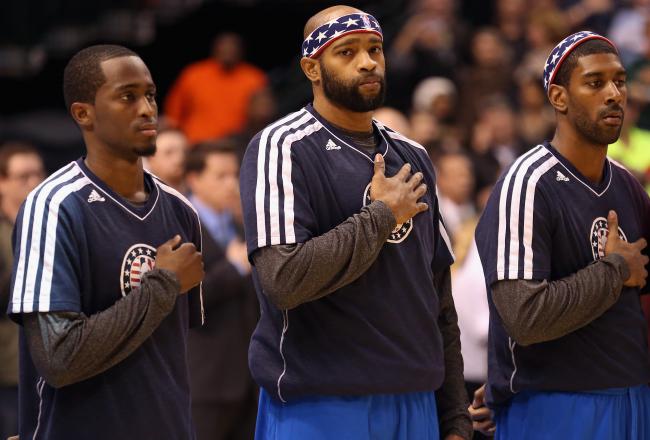 Final Thoughts
Give Dallas plenty of credit in this one. The team fought hard and held a surging Knicks team in check.
Vince Carter lit it up from beyond the arc, connecting on five three-pointers en route to scoring 25 points. O.J. Mayo pitched in 27 of his own and Darren Collison added 19 as well.
For the Knicks, it was all about doing too little, too late. They fell behind by as much as 12 in the fourth quarter and just didn't have enough gas left to complete the comeback.
Carmelo Anthony dropped 23 points and Tyson Chandler put up a season-high 21 as well. Felton added 18 of his own.
Despite the score, this one did not come down to offense. The Mavericks' defense forced 'Melo into a bad look in the game's closing seconds and did a good job of making him earn his points all night.
For the Knicks, the offensive foul that was called on Anthony down the stretch will haunt them. 'Melo had hit a circus shot, but Carter came in and got under him to draw a questionable charge.
Even so, you can't put this loss on the refs. The Knicks blew leads of their own and, let's face it, the Mavericks played extremely well. They too found themselves down by double-digits at one point, but refused to give up.
It's games like these that give Dallas hope in their quest to stay relevant without Nowitzki.
And it's games like these that make you question New York's viability as a contender. Far too often the Knicks took their foot of the gas in this one, and they paid the ultimate price.
New York's cause wasn't helped by the -18 it posted with J.R. Smith on the floor tonight. He made a bevy of mental mistakes–mostly defensive lapses—and the Knicks aren't as lethal a threat when he's not scoring.
Simply put, this one came down to execution. Neither teamed turned the ball over very much—they combined for just 27 turnovers between them—and they both shot around 50 percent from the field. But it was the Mavericks who didn't blow as many defensive assignments, who hit more timely threes and who subsequently emerged victorious.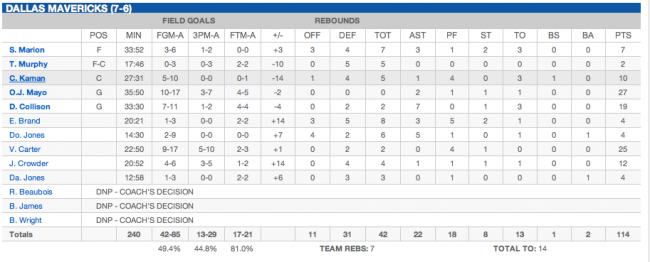 Now for a look at Dallas' stats for the game.

Here's one last look at New York's box score.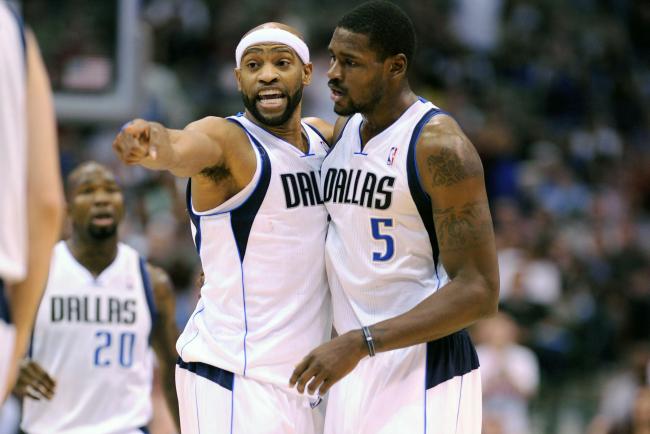 Dahntay Jones hits two free throws to seal the game. Felton misses a half-court miracle. Mavericks win.
Final Score: Mavericks 114, Knicks 111
Knicks decide to run clock down. 'Melo proceed to take contested two and bricks it. Will never understand why teams that are down don't just go for it. Anthony then forced to foul out.
Mavericks 112, Knicks 111 with 3.3 seconds remaining in fourth quarter.
And there it is! Looks like Kaman's shoulder connected with 'Melo's jaw. Ouch.
Watching the replay, I honestly cannot see when Anthony got hit.
'Melo had chance to take the lead, but took shot to the face. No foul called. Dallas burns some time off the clock, but fail to score. They give Knicks ball back with 24 seconds remaining still leading by one.
Mavericks 112, Knicks 111 with 24 seconds remaining in fourth quarter.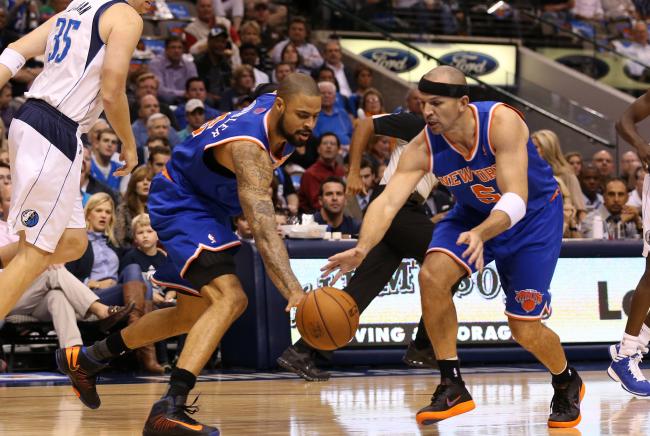 Jason Kidd and Tyson Chandler—the two former Mavs—just played incredible team defense. Forced Carter into a horrible shot. Kidd subsequently knocks down two free throws to cut lead to one.
Mavericks 112, Knicks 111 with 1:15 remaining in fourth quarter.
As I write that, 'Melo drains a three. And as I write that Carter nails a long two. And as I write that, Chandler gets an And-1 opportunity.
Mavericks 112, Knicks 109 with 1:37 remaining in fourth quarter.
I'm very impressed by Dallas' defense. They've forced 'Melo into three offensive fouls and haven't allowed any easy baskets on the perimeter in the second half.
With the porous interior defense Dallas is playing, New York probably wouldn't have minded having Amar'e Stoudemire in the lineup tonight.
'Melo still disputing offensive foul. Whether or not Carter had position is irrelevant. Knicks had three opportunities to score on that possession. It should not have come down to a reckless rim attack.
Mavericks 110, Knicks 103 with 2:14 remaining in fourth quarter.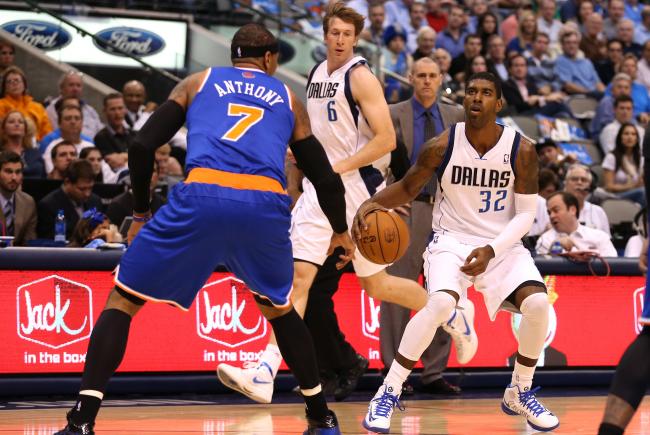 If Anthony's circus shot just counted, I may have fainted. He literally did a 180 and got it to go down off the glass. Unfortunately for the Knicks, he was called for the offensive foul.
Mavericks 108, Knick 103 with 2:21 remaining in fourth quarter.
Mavericks have not done a great job protecting the paint tonight. If they're not losing Chandler off screens, they're allowing Felton to waltz right on through to the rim.
Mavericks 108, Knicks 103 with 3:00 remaining in fourth quarter.
The Mavericks' 108 points are the most the Knicks have allowed this season. And we still have almost four minutes left to play.
Two quick observations during this timeout:
1) J.R. Smith has not been closing out well on defense all night.
2) The rotation on Vince Carter's shot attempts has been picture perfect thus far.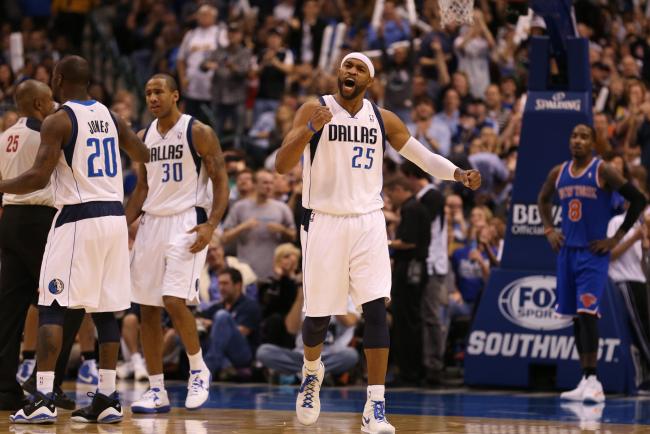 Carter continues to torch the Knicks. Just drained his fifth three in front of the Knicks bench. Mavs back up by 7 as New York calls a timeout.
Mavericks 108, Knicks 101 with 3:54 remaining in fourth quarter.
Mavs appear to be employing Hack-a-Chandler down the stretch. Someone should tell them not to hit him when the ball is already in the basket, though.
Mavericks 105, Knicks 101 with 4:07 remaining in fourth quarter.
I'm trying to remember when the last time I saw Carter play this well was. I believe it was 10 years ago.
Mavericks 105, Knicks 98 with 4:27 remaining in fourth quarter.
Mayo just hit two clutch free throws, but the Mavs continue to be torched by two of their former players. Chandler hits a running layup as he's fouled. His free throw makes it a six point game.
Mavericks 104, Knicks 98 with 4:37 remaining.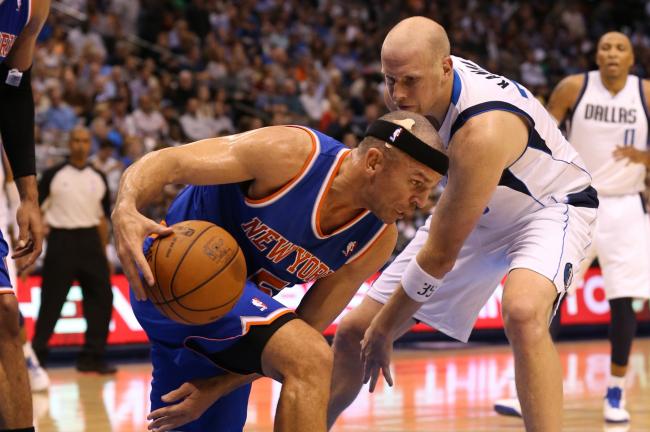 Jason Kidd just hit his fifth three of the game. I imagine smoke is coming out of Mark Cuban's ears now.
Mavericks 102, Knicks 95 with 4:50 remaining in fourth quarter.
Mavericks in the penalty 5:37 remaining in fourth. Lots of time still to go here folks. Knicks not out of it yet. Although, if the Mavericks keep this up, it's not looking good.
Mavericks 102, Knicks 92 with 5:30 remaining in fourth quarter.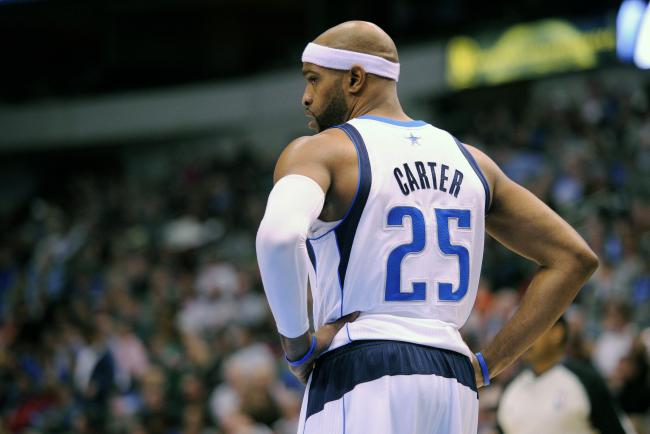 Meanwhile, Vince Carter continues to light it up. Has 19 points on the night. Mavericks lead back to 12.
Mavericks 102, Knicks 90 with 5:37 remaining in the fourth quarter.
This article is
What is the duplicate article?
Why is this article offensive?
Where is this article plagiarized from?
Why is this article poorly edited?

New York Knicks: Like this team?