L.A. Clippers vs. Oklahoma City Thunder: Live Score, Results and Game Highlights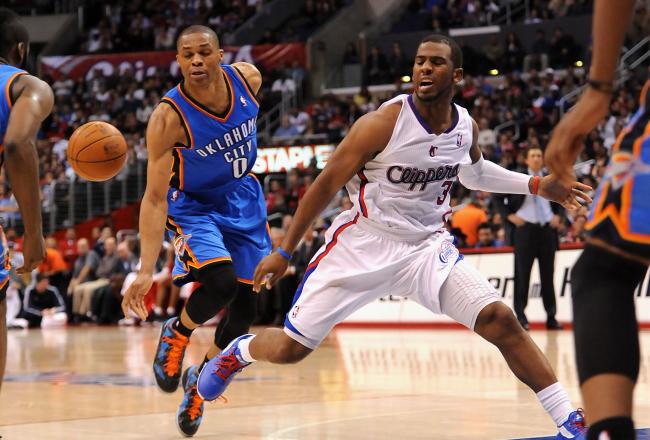 Jayne Kamin-Oncea-US PRESSWIRE
Forty eight minutes wasn't enough to decide this one. The L.A. Clippers and Oklahoma City Thunder needed overtime to decide a gritty matchup between a pair of contenders for the Western Conference title.
The Thunder eventually prevailed, despite allowing the Clips back into the game in the fourth. Although OKC took care of business at home, the Thunder can't count on such an abysmal performance from Chris Paul in future battles. CP3 made just two field goals, finishing the game with nine points.
Kevin Durant led OKC with 35 points (19-21from the foul line), while Blake Griffin had 23 for the Clips—although he completely disappeared down the stretch.
The takeaways for OKC are largely good. The Thunder knocked off a Clipper team that had already beaten the San Antonio Spurs, Miami Heat, L.A. Lakers and Memphis Grizzlies.
On the Clippers' side, they took a tough loss on the road to the reigning conference champs, but got just four points from Paul. If there's a silver lining in a defeat, that's definitely the one the Clippers can focus on. Paul won't finish many games with just two made field goals.
OKC improves to 9-3 after the win, while the Clips drop to 8-3. Based on the playoff atmosphere in OKC tonight, there's an excellent chance we see these two teams square off this spring in the postseason.
Final Score: Thunder 117, Clippers 111

Postgame Thoughts
The Disappearance of Chris Paul
We kept waiting for Paul to turn things on, but he never did. Paul CP3 finished just 2-for-14 from the field. Without his scoring, the Clippers struggled to find consistent looks. To OKC's credit, Thabo Sefolosha did an excellent job hounding Paul all night, forcing him to kick the ball out to reluctant shooters when he drove and making his own attempts difficult.
Two Good Teams
That's not an especially insightful piece of analysis, but that's what this game featured. Both OKC and the Clips are good teams with few weaknesses. They're both deep, have plenty of size and have been through some tough postseason battles.
They'll both be there again.
Battle of the Bench
Jamal Crawford and Kevin Martin each put up 20 points, but Martin did his scoring far more efficiently. Both guards are among the league's best bench gunners, but Martin put on a clinic in smart scoring, while Crawford needed 18 shots to get his numbers.
Martin is not James Harden. But he's doing enough scoring to at least mitigate the loss of the Bearded One in OKC.
Final Score: Thunder 117, Clippers 111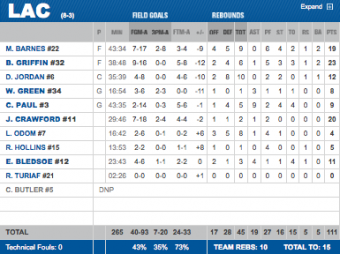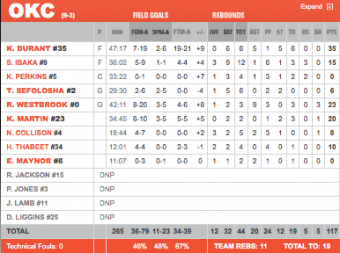 Final box score via NBA.com
Final Score: Thunder 117, Clippers 111
Thunder Leaders
Durant: 35 points, 5 assists, 6 rebounds
Westbrook: 23 points, 9 assists, 3 rebounds
Ibaka: 15 points, 12 rebounds, 3 blocks
Clippers Leaders
Paul: 9 points, 9 assists, 4 steals
Griffin: 23 points, 6 rebounds
Jordan: 12 points, 10 rebounds
Final Score: Thunder 117, Clippers 111
Paul gets his second field goal of the evening, helped by the Thunder, who were determined not to foul in the waning moments. OKC has to make a few free throws to ice this one. Not a problem for KD.
Thunder 116, Clippers 111—:11 remaining in OT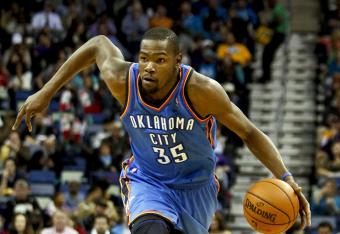 When Durant gets guard switched onto him at the foul line, he's scoring. End of story. Just drew a foul on Paul, who had no chance.
Thunder 112, Clippers 107—:52 remaining in 4th quarter
Westbrook hits more tough shots over good defense than any player in the league. Nobody has ever made an 8-20 shooting night look so difficult.
Thunder 110, Clippers 107—1:28 remaining in 4th quarter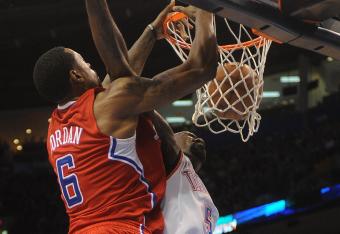 Jordan fouls out Ibaka with a nifty up-and-under. He's come a long way on the block. The foul line is another story, though.
Thunder 108, Clippers 106—2:29 remaining in 4th quarter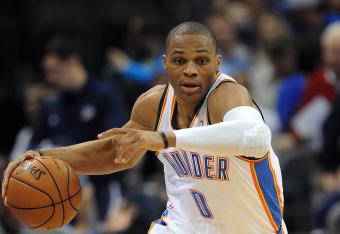 Westbrook christens OT with a big three, his third of the night. It appears he's unfamiliar with fatigue.
Thunder 105, Clippers 104—3:29 remaining in OT
Chris Paul misses a tough turnaround at the buzzer. We're headed to OT. Paul has still made just one shot tonight.
Thunder 102, Clippers 102—End of Regulation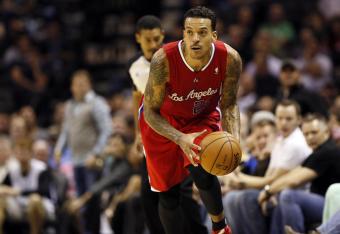 Clips tie it up on a Barnes layup. Gritty performance down the stretch by LAC, outscoring OKC by seven points in the fourth so far. Unrelated note: there is no reason for Perkins to be in the game if he's not going to stop that Barnes lay-in.
Thunder 102, Clippers 102—:35 remaining in 4th quarter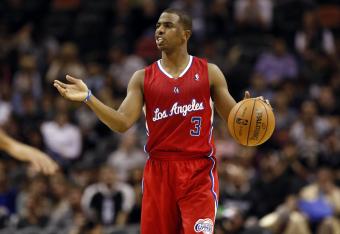 It's possible the Clippers depend on Paul for too much. Sefolosha has slowed him down, which basically means the Clips can't score. OKC has more options in the create-your-own-shot department.
Thunder 100, Clippers 95—1:42 remaining in 4th quarter
Kendrick Perkins always looks like he just dropped something expensive.

— Garbage Buckets (@GarbageBuckets) November 22, 2012
That has nothing to do with anything, but is one hell of a perfect description.
Thunder 97, Clippers 91—2:56 remaining in 4th quarter
Looked like Westbrook, after that last near turnover by Durant, told KD to stop passing. Time for him to start scoring.

— Darnell Mayberry (@DarnellMayberry) November 22, 2012
Did Durant tell him to start?
Thunder 96, Clippers 91—2:56 remaining in 4th quarter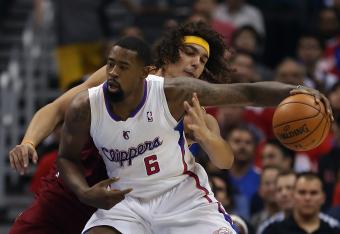 Thunder employing hack-a-Jordan. With Griffin and Jordan up front, no team is more vulnerable to this strategy than the Clips.
Thunder 96, Clippers 91—2:56 remaining in 4th quarter
CP3 is 1-for-10 and still has a plus-minus of plus-one. Take note, chuckers, you can affect the game without shooting.
Thunder 96, Clippers 90—3:30 remaining in 4th quarter
Reduced to a regular foul...Video looked like Blake Griffin flopped. Sere didn't appear to push him that hard.

— Darnell Mayberry (@DarnellMayberry) November 22, 2012
Small tussle underneath elevated to flagrant foul situation, only because Griffin flies backward anytime someone touches him. Reggie Evans should have company in the Flop Fine Club soon, if there's any justice in the world.
Thunder 89, Clippers 83—5:43 remaining in 4th quarter
Whatever happens here tonight, it still feels like the Clippers and Thunder might be a notch below the Grizzlies and Spurs. OKC and LAC have too many stretches where their execution disappears. Great teams don't do that.
Thunder 87, Clippers 82—6:27 remaining in 4th quarter
Sarcasm alert.
Quite the coaching battle here in OKC, Vinny and Scotty are trading blows.

— Haralabos Voulgaris (@haralabob) November 22, 2012
Thunder 84, Clippers 80—7:52 remaining in 4th quarter
Chris Paul is going to need a big fourth quarter to get the Clips back into this game. He's had a few of those.
Thunder 84, Clippers 78—8:20 remaining in 4th quarter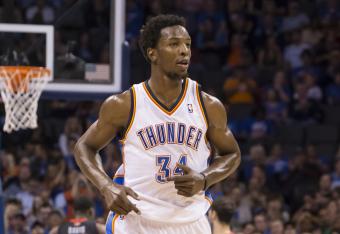 Aaaaaaannnnddd...a quick 6-0 run by OKC blows the lead back to nine. Also, Thabeet might be a serviceable NBA big. He's got 10 points tonight.
Thunder 84, Clippers 75—9:09 remaining in 4th quarter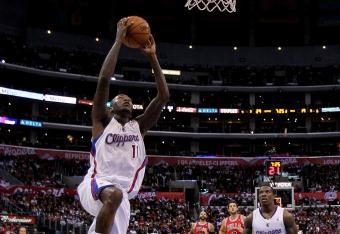 The Clips come out hot in the fourth, cutting the lead to just three. Jamal Crawford just bombed in a 25-footer. He's No. 1 in the NBA in fourth-quarter scoring, by the way.
Thunder 78, Clippers 75—10:14 remaining in 4th quarter
OKC cooled off, predictably, but the Clips only managed 20 third-quarter points. Thunder up seven going into the fourth.
Thunder 76, Clippers 69—end of 3rd quarter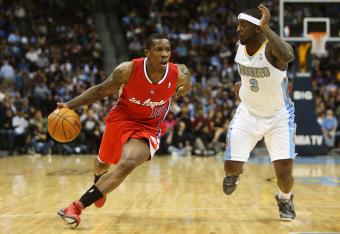 How should we describe Eric Bledsoe's athleticism? Disgusting? Inhuman? Delicious? I'm struggling. Please provide suggestions.
Thunder 73, Clippers 67—:53 remaining in 3rd quarter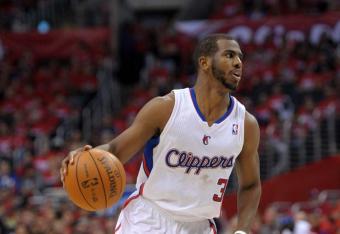 Do alarms start going off on the OKC bench whenever Kevin Martin gets switched onto Chris Paul? Paul with the blow-by drive and dish for a Ryan Hollins dunk.
Thunder 72, Clippers 65—1:59 remaining in 3rd quarter
Here's how the first half ended. If the Clips lose by three, we'll know why.
Thunder 70, Clippers 63—2:54 remaining in 3rd quarter
This article is
What is the duplicate article?
Why is this article offensive?
Where is this article plagiarized from?
Why is this article poorly edited?