20 Things in Sports We're Thankful For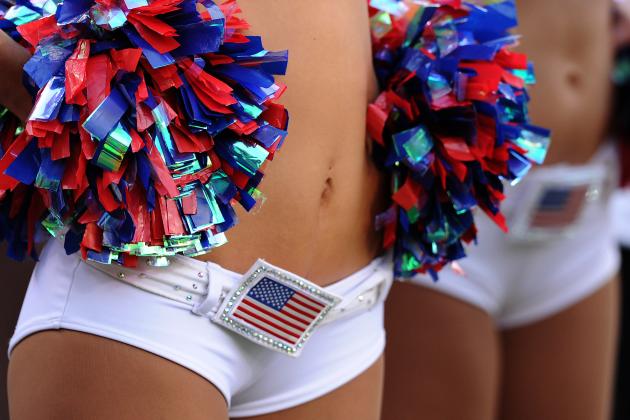 Patrick Smith/Getty Images

Thanksgiving used to be a holiday that brought families together; to feast without guilt or bemoan the thousands of calories you just topped off with another thousand from that piece of pie. It was about giving thanks, appreciating the abundance and bounty of living in these United States.
In the era of sandwiches that use fried chicken as bread and are washed down with a a bathtub's worth of soda pop, Thanksgiving is a day devoted to downing an absurd amount of turkey. And football...glorious football. Oh, and your family happens to be there, too.
So, now that Thanksgiving has evolved into the modern holiday it is, let's wind back the clock and use this occasion to give thanks for some of those things that make sports awesome.
These are the 20 Things in Sports We're Thankful For.
Begin Slideshow

»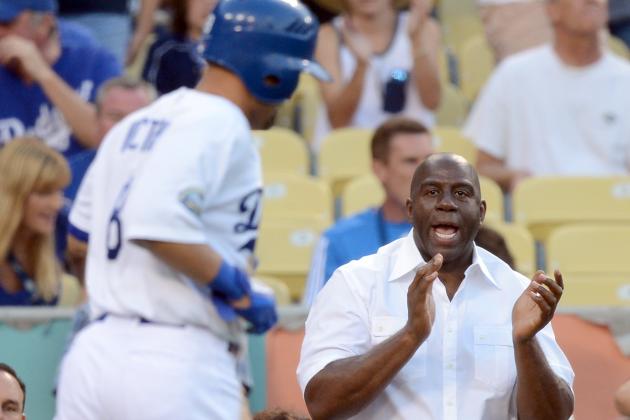 Harry How/Getty Images

In November 2011, the vile Frank McCourt finally agreed to sell the Dodgers after a six-month legal battle with Major League Baseball. McCourt tried desperately to hang on to the team through one of the ugliest divorces in sports history, but ultimately his seven-year reign of terror in Los Angeles finally came to an end.
Thankfully for downtrodden Dodgers fans, the long painful saga had a Hollywood ending. In March 2012, an ownership group that included Lakers legend Magic Johnson swooped in like Superman and acquired the Dodgers for a record $2 billion.
Despite not making the playoffs in 2012, the new ownership proved they aren't afraid to wheel and deal—and spend spend spend—to field a winning team in Los Angeles. It definitely feels like a step in the right direction.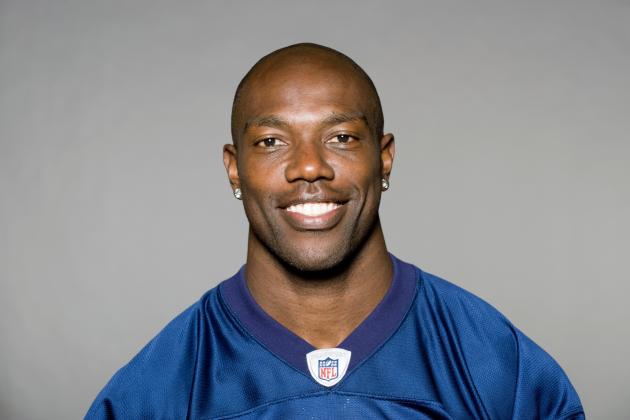 NFL Photos/Getty Images

You're probably already thinking about Eagles wide receiver DeSean Jackson's disappearing act in 2011 and Steelers wideout Mike Wallace's demands for "Larry Fitzgerald money" in 2012.
But those guys have been the exception to the rule in recent years; a far cry from the days of Keyshawn Johnson, Chad Johnson, Freddy Mitchell, Michael Irvin and pretty much every high profile wideout of the last two decades.
It was almost as if there was a clause in every wide receiver contract that actually required them to be complete jagoffs. But it seems we've entered an era of gentleman wide receivers and the game is better for it.
I'll take a Larry Fitzgerald and Victor Cruz over a Terrell Owens and Chad Johnson any day.
Jim Rogash/Getty Images

You have to respect a fan who takes the game seriously. And there's no better way to prove how seriously you take your fandom than painting your face and showing some skin. Thankfully, I was able to find a more attractive example of this practice, which suits the whole "thankful" theme of this list.
But we all know that these lovely ladies are the minority of the skin-showing face painters in the world. Usually they are male, moderately to severely overweight, and have hair pretty much everywhere except their heads.
It's glorious.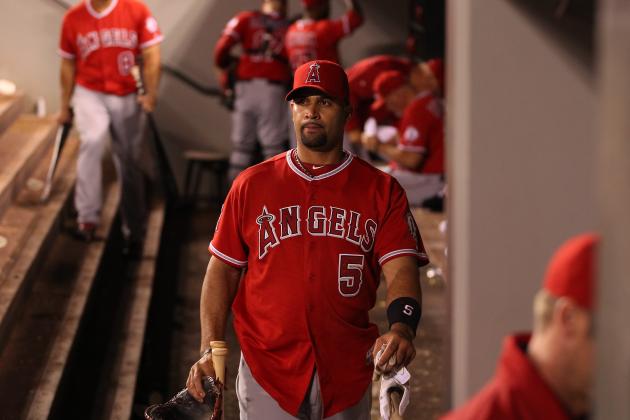 Otto Greule Jr/Getty Images

Salary caps in the NFL and NHL have made buying a championship almost impossible—just ask Jerry Jones. They've created parity in both leagues and provided an opportunity for small-market teams to compete in a more manageable financial environment.
The NBA also has a salary cap, but with a few loopholes.
MLB has shunned a salary cap in favor of revenue sharing that is more like a welfare system aimed at keeping small-market teams in their place: at the bottom. Some small-market teams defy the odds and make it work on a shoestring budget, but many do not.
This is why it's so satisfying to see the biggest spenders in the league either fail to make the playoffs, or get swept out in four games while their highest-paid player contributes absolutely nothing from the bench.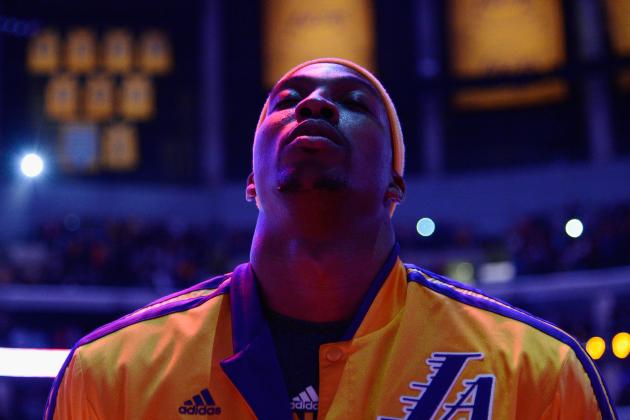 Kevork Djansezian/Getty Images

For well over a year, Dwight Howard held the NBA world hostage with the status of his contract and his future in Orlando. The Magic's big man committed to staying with the team through the final year of his contract, rather than opting out. Howard also waxed philosophical about loyalty during the announcement, despite his refusal to sign a long-term extension with the team.
Howard's heart was never fully committed, though, and it wasn't long before his diva-like trade demands and conflict with head coach Stan Van Gundy made it clear to Magic fans that he was on his way out.
Team management tried to appease Howard by firing Stan Van and their general manager, but he was having none of it and in August 2012 he was finally—mercifully—traded to the Lakers, where he has yet to ink a long-term deal.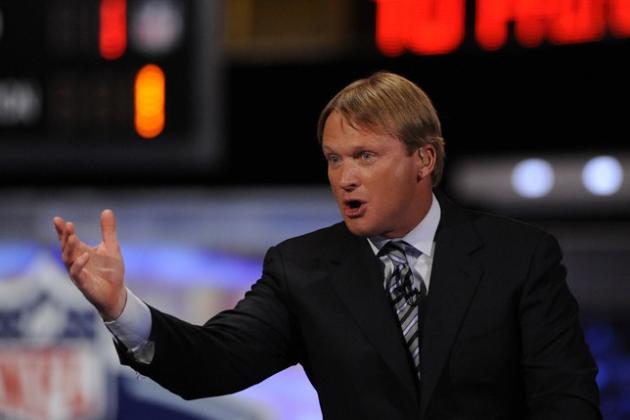 Image via ESPN
ESPN's Monday Night Football wingman Jon Gruden may not be everyone's cup of tea. The former NFL head coach is brash, loud, aggressive and seems like he can be pretty intimidating when you're locked up in a room with him—at least judging by what I saw of Gruden's Quarterback Camp on ESPN.
However, the man knows his football, and every day Gruden gets to watch or talk about football, he's like a kid on Christmas morning. You may not like the guy, but you've got to love his enthusiasm for the game.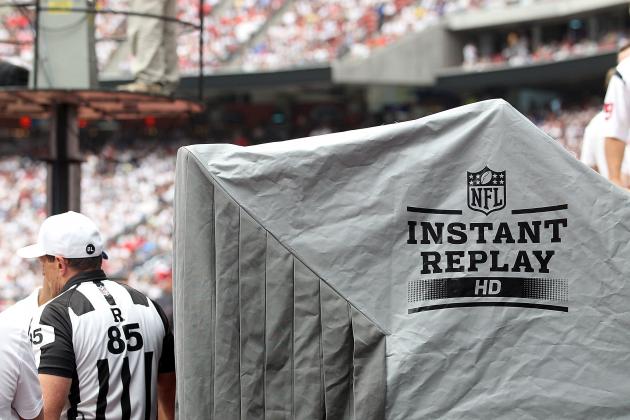 Ronald Martinez/Getty Images

This isn't exactly a new development, but instant replay in sports is something I'm thankful for every time I watch a football or hockey game. Both sports embraced the technology with open arms and thanks to their willingness to change, they have been changed for the better.
There are some that argue that instant replay diminishes the purity of a sport, but the general consensus seems to be that getting the call right is more important than preserving the integrity of a sport.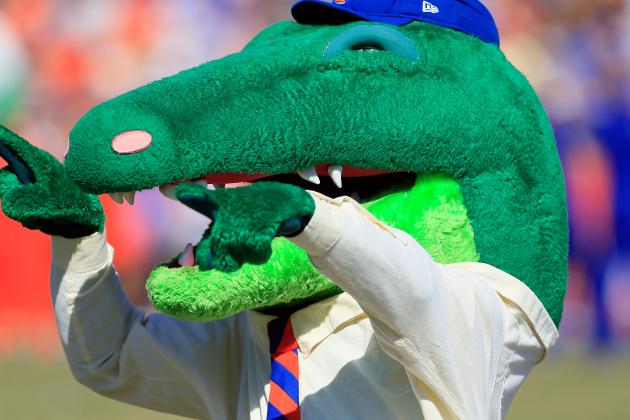 Sam Greenwood/Getty Images

It's true that not everyone enjoys mascot hijinks, but those people are usually devoid of a sense of humor and, sometimes, a soul (see: Colin Cowherd, who hates mascots and mentions it regularly). Mascots, much like cheerleaders, add another dimension of fun to a sporting event.
They entertain the kids, give you something to look at during stops in the action, and can often spark an interesting conversation, like "Why is that alligator wearing a tie? Does he have a job interview later, or does he just like to look sharp on game day?" See!?
Plus sometimes they fall down, fight with other mascots for supremacy, crash a golf cart or ATV, and otherwise embarrass themselves—a welcome addition to any event.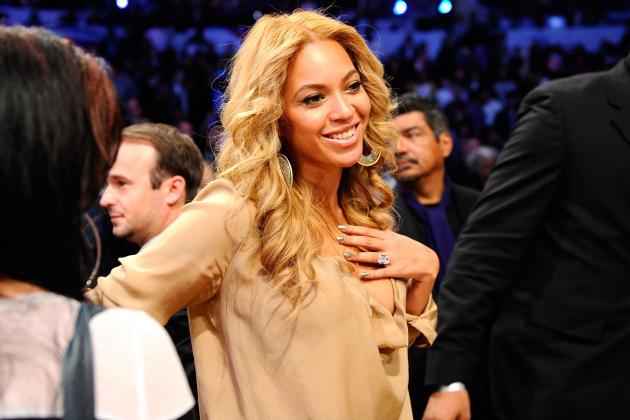 Kevork Djansezian/Getty Images

Among the halftime performers at Super Bowl XXXVIII were Justin Timberlake, Janet Jackson and Janet Jackson's nipple. Some called it a wardrobe malfunction, others called it pornography.
Whatever it was, the NFL was unhappy with it. Which is why the average age of the Super Bowl halftime performer was around 65 for the next six years. They've been trying to get younger in recent years, but the Black Eyed Peas were a big miss and Madonna is just a bit beyond her expiration date as a performer.
However, it looks like they got in right for 2013, booking the always electric Beyonce as the main act. She's young, but not too young. She's sexy, but you know her nipple won't be making an appearance. And she's got the moves like Jagger in a much prettier package.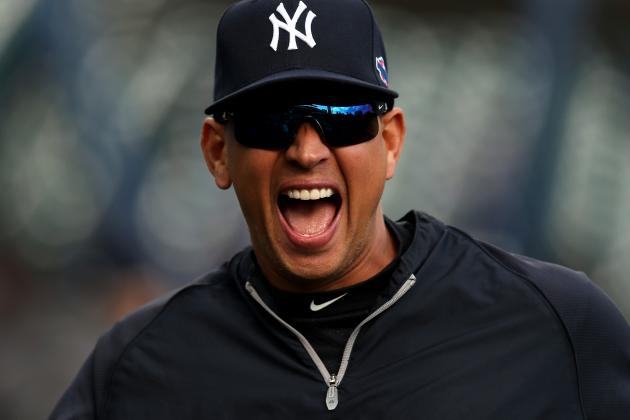 Jonathan Daniel/Getty Images

I don't want to be mean here, but everyone that is not a Yankees fan has got to be pretty happy that Alex Rodriguez is going to be wearing pinstripes for the foreseeable future. The Yanks signed A-Rod to a 10-year deal worth $275 million in 2007, the richest contract in sports history at the time.
They also provided him with a no-trade clause, meaning that they can't send him packing without his expressed permission. Methinks someone upstairs was regretting that one when they were watching A-Rod lounging in the dugout, munching on sunflower seeds during the 2012 playoffs.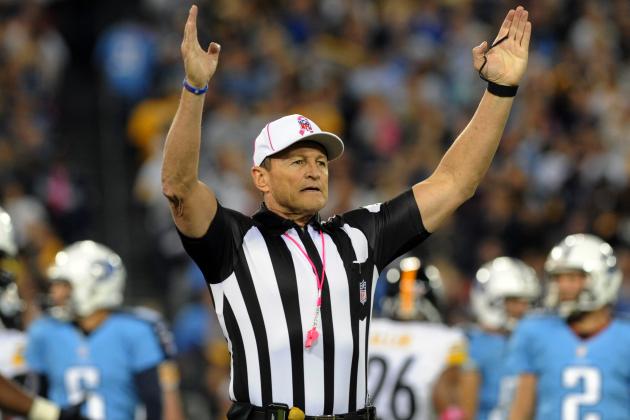 Al Messerschmidt/Getty Images

You probably never thought you'd be so excited to see Ed Hochuli's bulging biceps on the field, but that was before we got an unwanted reality check about the competency of the league's regular refs in 2012.
No one was more thankful for the return of the real NFL referees than Packers fans, who were handed a loss courtesy of the bumbling replacement zebras. Everyone had inklings that the replacement refs were going to be a regular-season disaster after seeing them in the preseason, but the league wasn't ready for the full-on dumpster fire the situation became in the regular season.
Thankfully, Green Bay's loss was everyone else's gain. It seemed it was that BS call that finally forced the NFL's hand on the labor issue and got a deal done with the referees.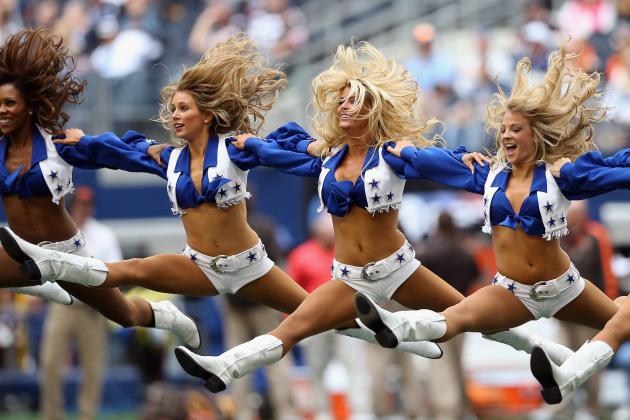 Ronald Martinez/Getty Images

This one really speaks for itself. Cheerleaders in professional sports are often targeted by certain groups of people as unnecessary or irrelevant to the game. Perhaps their cheers and enthusiasm and sexy dances don't impact the game one way or the other, but since when has adding beautiful and talented women to any event been a losing proposition?
Plus, these girls do a lot more than shake it on the sidelines in skimpy uniforms. They perform at charity functions, represent the organization at public events and entertain the troops on regular USO tours. So quit hatin'.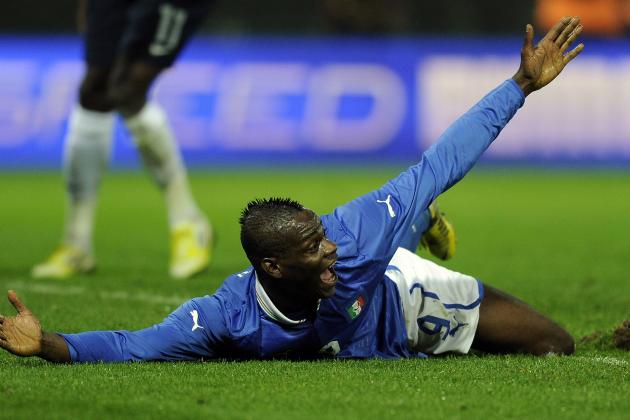 Claudio Villa/Getty Images

Manchester City's Mario Balotelli is one of the most unpredictable and volatile athletes on the planet. On the pitch he's known as a talented hothead, but his off-the-field antics are what make him so amazing—Balotelli had his car impounded 27 times in 2010.
He was pulled over in 2011 with $25,000 in cash on the front seat. He's inexplicably allergic to grass. He burned down his own bathroom after shooting fireworks indoors. He was caught trespassing in an Italian prison. He hooked a homeless guy up with $1,000 after winning $25,000 at a casino.
And in May 2011, a school-aged fan seeking an autograph revealed that he was being bullied at school, so Balotelli went to the school to confront the child's tormentor and had a meeting with the principal to address the issue. Seriously!
Mario Balotelli, thank you for existing.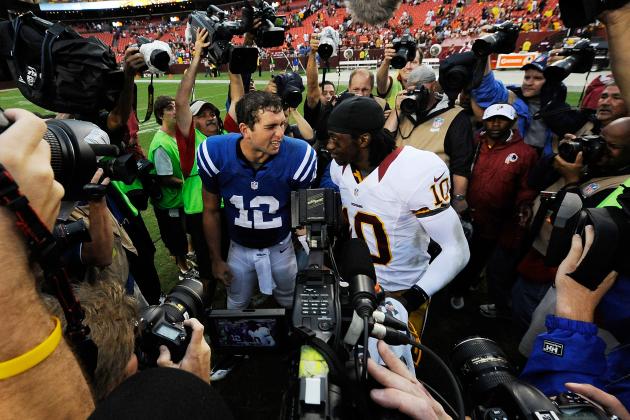 Patrick McDermott/Getty Images

Starting a quarterback in his rookie season has never been unthinkable, but until recently it's never been ideal. Quarterbacks were expected to sit behind a veteran for a year—or two or three—before taking his place behind center.
Those days seem to be behind us, with a slew of rookie quarterbacks stepping right into the starting position and performing at unprecedented levels for first-year players. It's certainly more entertaining than watching RG3 sit behind someone like Rex Grossman for a year.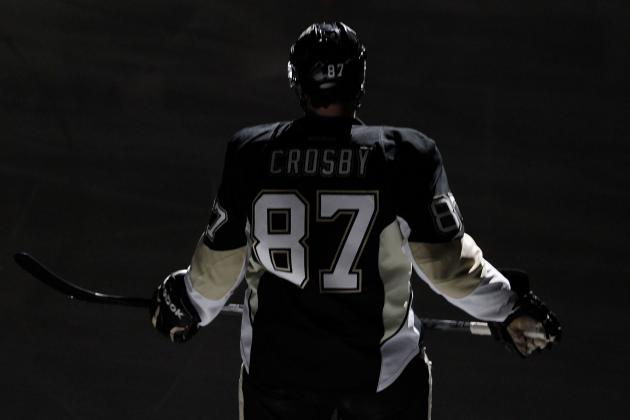 Jared Wickerham/Getty Images

This one is kind of a downer, but at least it's a downer that is taking a step in the right direction. Concussions have been a hidden plague in sports for far too long and failing to realize the long-term repercussions of repeated blows to the head has cost a lot of former athletes dearly.
Many have been suffering with a wide range of devastating and debilitating issues in retirement, stemming from their playing days. Unfortunately the wrongs of the past cannot be righted, but seriously addressing the issue now serves as a preventative measure for the future.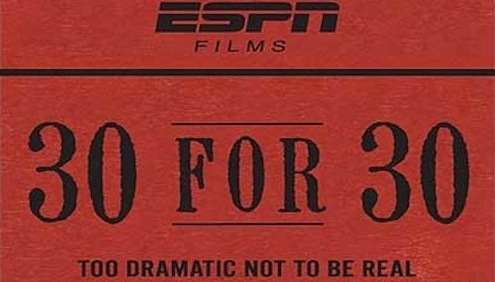 Image via ESPN
ESPN has been criticized for its approach to sports journalism. Over the last two decades, the network has progressively moved toward a blend of entertainment and news; a balancing act that mostly works, but sometimes fails in a way that hurts ESPN's credibility.
Shows like Real Sports with Bryant Gumbel are the antithesis of ESPN's model—serious, hard-hitting and more about the story itself than the personalities that present it.
30 for 30 is ESPN's answer to Real Sports and has allowed the network to cover topics, people and tough issues in a very un-ESPN fashion. Created by sports writer Bill Simmons, the series is produced by various filmmakers and journalists from across the spectrum.
Since 2009, 30 for 30 episodes have tackled controversial moments such as the "Bartman" incident and iconic figures like Arnold Schwarzenegger, bringing a refreshing, in-depth perspective to ESPN's lineup.
Not only does the show provide insights about things that we care about, but does it in a compelling, entertaining way.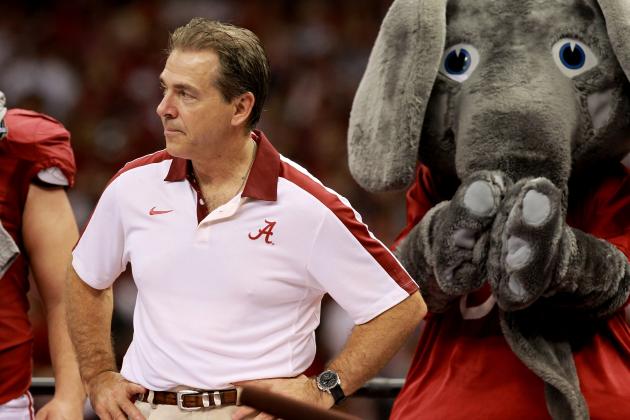 Ronald Martinez/Getty Images

Because it seems that the BCS gets things wrong as much as it gets things right, fans, players, coaches and media alike have all been clamoring for some sort of playoff in NCAA football for years. In 2012, their collective dreams came true when it was announced that a four-team playoff for college football had been approved to start in the year 2014.
The Presidential oversight committee approved the measure through the 2025 season. Many people were thrilled with the change, although many others don't believe they went far enough. Count me among those who would have liked to have seen a six- or eight-team playoff, and perhaps someday it will be expanded, but for now this will do.
Progress is good and this is progress.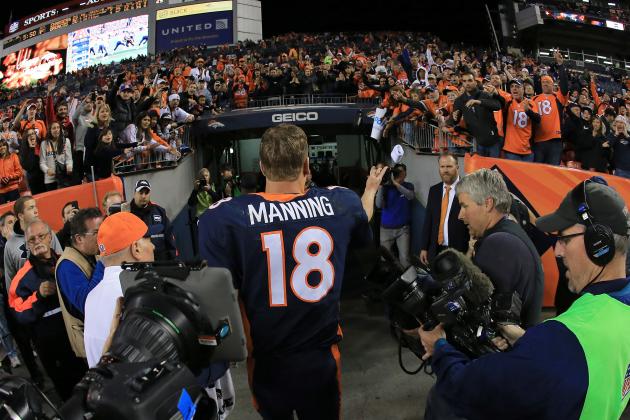 Doug Pensinger/Getty Images

It's hard to believe that just a year ago everyone was wondering if we had seen the last of the great Peyton Manning in an NFL uniform. Well, it turns out that we'd just seen the last of him in a Colts uniform.
A neck injury kept him out of the entire 2011 season and questions about his health and future led to the Colts' decision to release Manning and draft Stanford sensation Andrew Luck. Manning signed with the Broncos and doesn't seem to have missed a beat.
The Broncos and the NFL in general are both better for his presence.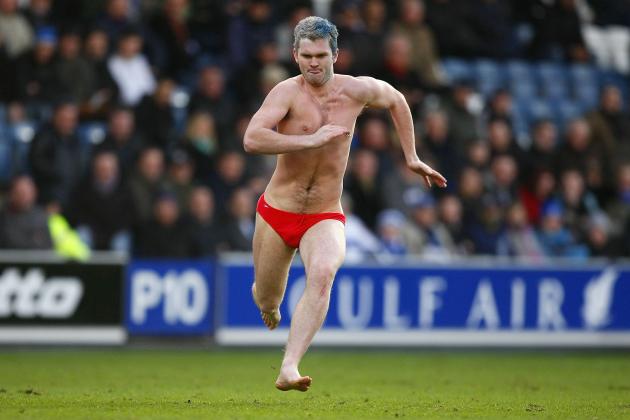 Tom Dulat/Getty Images

Streakers are one of the most entertaining things in sports. It just doesn't get much better than a half-naked—or entirely naked—crazy man stripping down, jumping barriers and hauling ass around the field until someone finally takes him down.
The longer the run, the better.
Plus, there's often a surprise ending. Streakers have been taken down by security guards (some with tasers, some without), players, mascots, and even their own clumsy footwork. There is truly no better way to delay a game.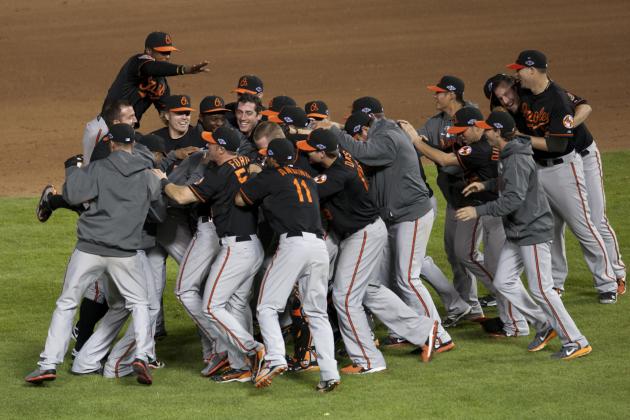 Cooper Neill/Getty Images

The 2012 Baltimore Orioles were an inspiration to fans of all of those last-place teams out there who are perennial basement dwellers and considered absolute non-factors.
The Orioles are proof that you can go from worst to first in just one season. After years of abject futility, the Orioles finished second to the Yankees in their division, and made the playoffs for the first time since 1998.
They literally turned their record upside down, going from 69-93 in 2011 to 93-69 in 2012. Miracles can happen! Ya hear that, Pirates fans?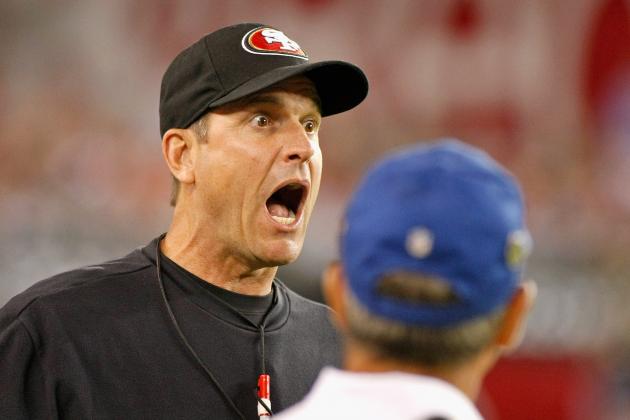 Ralph Freso/Getty Images

This is one that I am personally thankful for. I've always had a thing for badass coaches with over-the-top personalities, as long as they can back it up on the field. So this year I'm thankful for Jim Harbaugh, Steve Spurrier, Les Miles, Doc Rivers and that hilarious nut job from WVU! (See: Dana Holgorsen)
I'm also thankful for all my wonderful readers—even those of you who only read because you hate me— and my Twitter followers. If you are not yet among my Twitter followers, I hope you'll reconsider. It is the holiday season, after all.