J.R. Smith and the 6 Best Value Contracts in the NBA Today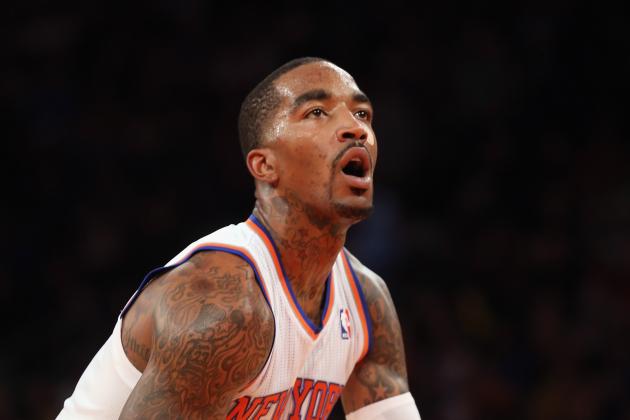 Bruce Bennett/Getty Images

You've probably heard that the New York Knicks have played some swell basketball to start the 2012-13 NBA season. A 22-point win over the Anthony Davis-less New Orleans Hornets moved Carmelo Anthony and Co. to 8-1 on the season—the best record in the league, mind you.
What you may not have heard quite as much about, though, is the play of JR Smith. The ninth-year veteran is lighting up the league off the Knicks' bench with career highs nearly across the board, including points (16.1), rebounds (5.3), field-goal shooting (.475), three-point shooting (.571), free-throw shooting (.850) and Player Efficiency Rating (ESPN Insider required).
Better yet, the mercurial swingman is coming of age at an incredible discount. According to Spotrac, Smith will earn a relatively meager $2,806,452 for his considerable services this season.
Smith is hardly the only guy in the league playing well above his pay grade, though. If anything, the restrictions, both current and impending, put in place by the new collective bargaining agreement have given rise to deals that would make Black Friday shoppers blush.
With Smith's exploits in mind, let's have a look at some of bargain-basement ballers who have given their respective teams plenty for which to be thankful thus far.
Begin Slideshow

»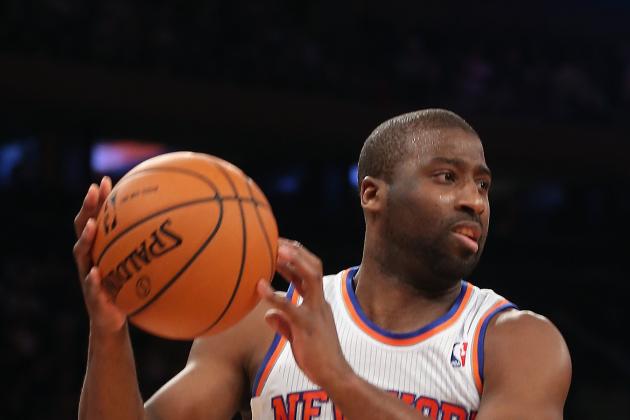 Bruce Bennett/Getty Images

Smith aside, the Knicks' roster is loaded with veteran players helping the team earn plenty of bang for its buck, including Ronnie Brewer ($1,069,509) and Jason Kidd ($3,090,000).
But the best of all may well be Raymond Felton. The eighth-year point guard returned to New York on a modest contract worth $14,861,532 over four years, $3,480,453 of which will be in his bank account by season's end.
So far, Felton is doing plenty to earn his paychecks. Through nine games, the North Carolina alum is averaging 15.4 points and a team-high 6.4 assists while shooting a stunning 43.6 percent from three-point range.
Compare that to Jeremy Lin, the player Felton replaced in the Big Apple, who's putting up 10.5 points and 6.6 assists while shooting a nauseating 34.2 percent from the field.
For which Lin is earning $5 million...and costing the Houston Rockets $8,374,646 against the cap.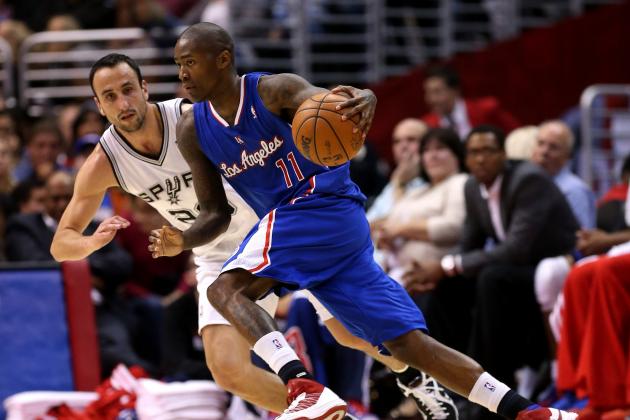 Stephen Dunn/Getty Images

Jamal Crawford played for the Knicks once upon a time, and was paid rather handsomely for doing so. Crawford's salary ballooned to as handsome as $7.92 million during his time at Madison Square Garden, before he was shipped off to the Golden State Warriors.
That figure makes Jamal's current $5 million take seem like a pittance, especially when taking into account his productivity off the Los Angeles Clippers' bench.
Crawford has put up 19.7 points, with career highs from the field (.496) and from three (.434), on 12.9 shots in 28.2 minutes per game. In fact, Crawford is leading the 8-2 Clips in scoring.
Those aren't just Sixth-Man-of-the-Year-type numbers; they're also All-Star caliber.
The 32-year-old veteran may not be able to keep converting at this pace for the rest of the season, much less for the remainder of his four-year contract. For now, though, he's making the Clips look awfully smart for welcoming him with their mid-level exception this past July.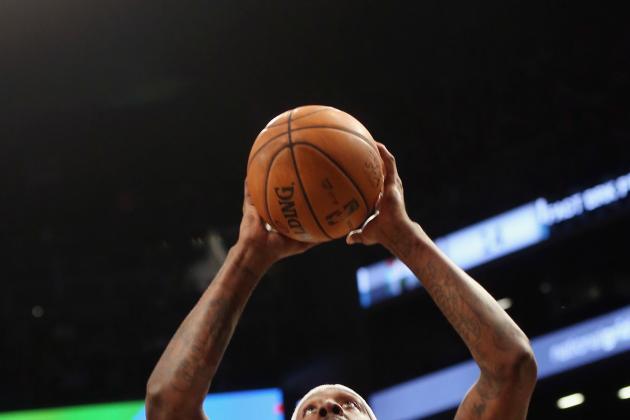 Bruce Bennett/Getty Images

At first glance, Andray Blatche's salary ($7,118,502 in 2012-13) and stats (8.7 points, 5.1 rebounds in 16.7 minutes) would appear to make him a poor fit for this list. However, when you consider that the Brooklyn Nets are contributing a mere $1,146,337 to that amount, the deal looks like an absolute steal.
Blatche was able to sign with the Nets at a severe discount after the Washington Wizards cut him via the amnesty clause this past summer. As such, Brooklyn is only responsible for whatever portion of his pay to which he and the team agreed, with the Wizards footing the rest of the bill.
So far, 'Dray has been dynamite off the Nets' bench. He's hit 47.1 percent of his shots and has scored in double figures on three occasions, including a 22-point (on 11-of-12 shooting) performance against the hapless Sacramento Kings.
If Blatche keeps this up, he might actually make much-maligned Nets GM Billy King look smart...for once.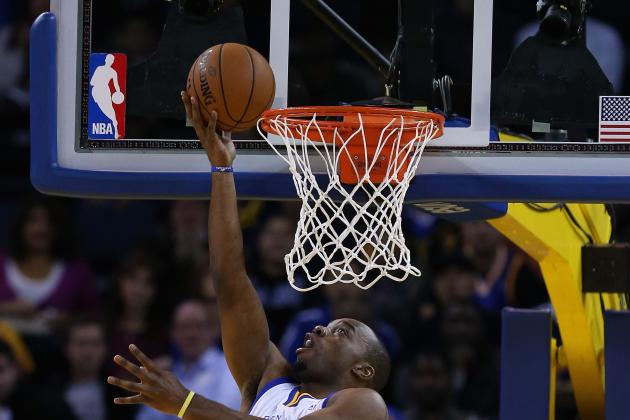 Ezra Shaw/Getty Images

Carl Landry has long been one of the most underrated (and underpaid) big men in the NBA, particularly in a reserve role. He's averaged 14.5 points and 5.2 rebounds over the course of his career, which is now in its sixth year, but had never taken home more than $3 million before last season's spike to $8.5 million.
Landry's salary has settled back into typical Landry territory—$4 million, to be exact—though he remains as potent as ever, this time in relief for the Golden State Warriors. He's contributing 14.5 points (on 59.4 percent shooting) and a career-high 6.9 rebounds to the cause in just 25.7 minutes a night.
The Warriors will need that kind of production from Landry up front all season, lest they allow Andrew Bogut's ongoing injury woes to derail their bid for a playoff berth in the Western Conference.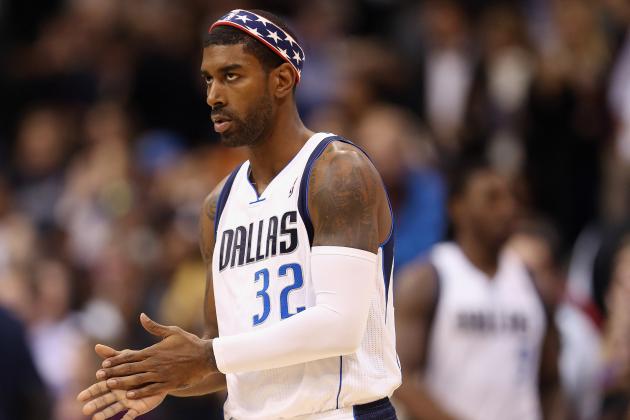 Ronald Martinez/Getty Images

Like Landry, OJ Mayo is opening eyes around the league with what's essentially a one-year audition with a revamped club in the Western Conference.
Mayo, though, is a full-time starter for the Dallas Mavericks, plays shooting guard rather than power forward and will earn $20,000 more than Landry over the course of the season.
Oh, and the man known to his mother as Ovinton J'Anthony is playing like an All-Star. The 25-year-old scorer deluxe is doing just that, with career-bests in points (21.8), field-goal percentage (.494) and three-point percentage (.582).
His three assists and 3.5 rebounds aren't too shabby, either. But the real story is the rate at which Mayo is scoring and how his efforts have helped to keep the 6-6 Mavs afloat sans Dirk Nowitzki.
In the meantime, the Mavs are looking mighty prescient for letting the Juice loose from his former confines with the Memphis Grizzlies.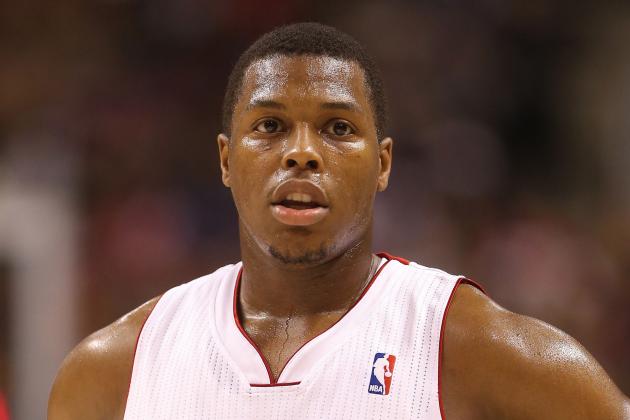 Tom Szczerbowski-US PRESSWIRE

You could argue that the Toronto Raptors are paying a much heftier price for Kyle Lowry than his $5.75 million salary would suggest. After all, the Raps had to fork over a guaranteed lottery pick to pry Lowry from the Houston Rockets in July and have only had their new point guard healthy enough to play in five of 11 games so far this season.
But in those five, Lowry has been spectacular. Injuries aside, the 6-foot (on a good day) Lowry is leading Toronto in rebounds (6.0), assists (6.4) and steals (2.4), is second on the team in scoring (17.2 points) behind DeMar DeRozan, and is shooting 50 percent from the field and 36.4 percent from three.
Take away the 16:45 he played against the Oklahoma City Thunder before rolling his ankle and Lowry's numbers look like this: 21 points, seven assists, 7.3 rebounds, 2.8 steals, 51.9 percent shooting from the field, 40 percent from three.
By the way, those are All-Star-caliber numbers. Not bad for a guy who's making south of $6 million.
Now, if only the Raptors could rack up a few W's...