5 Best Landing Spots for Reclamation Project Eddy Curry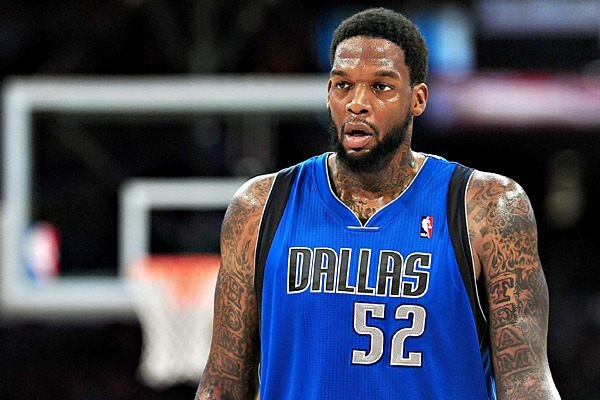 photo courtesy of espn.go.com
Believe it or not, center Eddy Curry appears to be a hot commodity on the NBA waiver wire. According to Alex Kennedy of Hoopsworld, at least five teams have been in touch with the former first-round pick and are interested in signing him.
Curry appeared in two games for the Dallas Mavericks this season, averaging 4.5 points and two rebounds over 12.5 minutes per game. He appears to be in game shape and still has good height at 7'0", so it's not surprising that some teams would want to bring him aboard as a backup.
Kennedy did not name the teams that reached out to Curry, but it's clear that some need some help in the paint. Be it for the lack of a backup center or having a young big man who needs some pointers from a veteran, Curry is a good option to pursue. He will come cheap and provides a big body off the bench, which is never a bad thing.
If he can stay in shape and be productive for any of these NBA teams that could use some extra size, then he'll be able to up his value, and perhaps be more than just an end-of-the-bench backup at age 29.
Begin Slideshow

»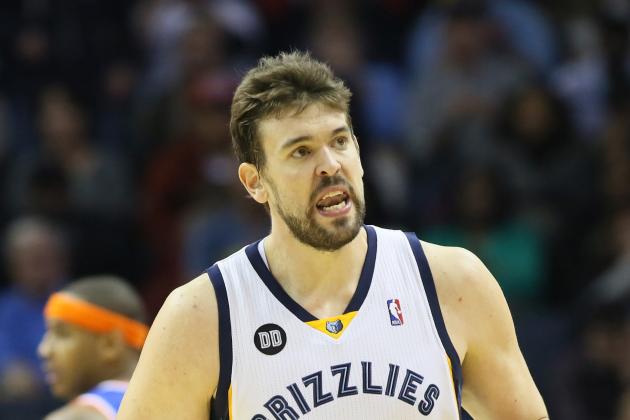 Nelson Chenault-US PRESSWIRE

The Grizzlies have one of the best young centers in the league in Marc Gasol, but head coach Lionel Hollins doesn't really use 7'2" backup center Hamed Haddadi that much. Rather, he prefers to use 6'10" Marreese Speights, who is more of a power forward.
Speights is talented, but proved largely ineffective filling in for an injured Zach Randolph last season. In the event that Gasol gets hurt, Haddadi cannot be expected to be effective in the paint after appearing in just one game this season. Thus, Speights would probably be called upon to take over at center.
Even if Haddadi was used as a backup under those circumstances, it wouldn't hurt for Memphis GM Chris Wallace to sign Curry. Despite appearing in just 26 games since 2009, he can still play a decent low-post game and is clearly committed to staying in game shape, based on the slim physique he sported with Dallas this season.
Granted, he wouldn't get a lot of playing time for them, but the young and contending Grizzlies are a great team for Curry to be on. Just as he did with Miami last season, he'll be able to gain more playoff experience and, with patience, some more playing time.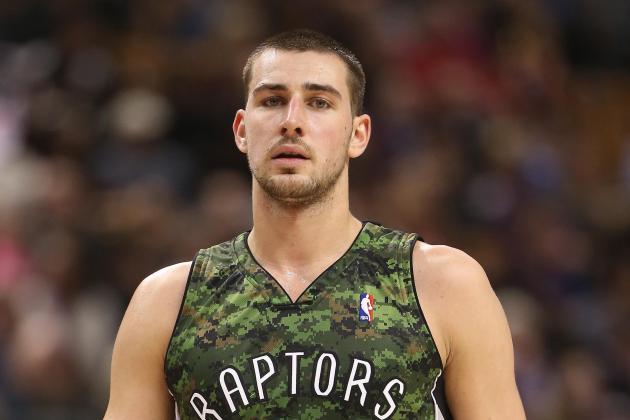 Tom Szczerbowski-US PRESSWIRE

Jonas Valanciunas (pictured) is 20 years old and still has a lot to learn about playing center in the NBA, but the backup big men the Toronto Raptors have are anything but consistent. Aaron Gray rarely plays anymore, Amir Johnson is too small at 6'9" and Ed Davis is still a work in progress.
What the team needs is a serviceable backup center who has plenty of experience to share with Valanciunas, and Curry has just that. He was a full-time starter in the league for five years from 2003-2008, averaging 15.6 points and 5.9 rebounds per game over that stretch.
The rebounding totals may seem a bit low, but Curry has never been an absolutely dominating center. Despite being taken with the No. 4 pick in the 2001 draft, he has always been a low-post defensive presence, a la Kendrick Perkins. He won't absolutely dominate on the glass or score a ton of points, but he'll always be a big body that makes life difficult for rival centers.
On a young Toronto squad that desperately needs some help in the frontcourt, Curry could be a perfect fit.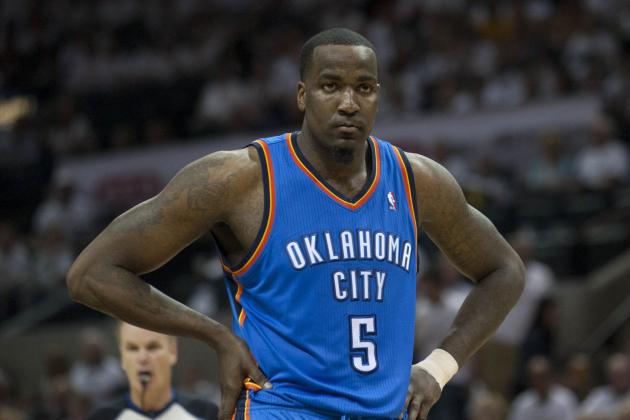 Brendan Maloney-US PRESSWIRE

Speaking of Kendrick Perkins, what about the tough defender's situation in Oklahoma City? The Thunder have some fine size in Serge Ibaka and Nick Collison, but both are more suited to playing power forward.
In terms of backup centers, OKC has draft bust Hasheem Thabeet and the underwhelming Daniel Orton, who chose to enter the 2010 draft despite averaging just 13.2 minutes per game in one year at Kentucky.
If Perkins gets hurt, one of these two will likely receive more playing time. Unfortunately, it won't be enough to make up for the loss of Perkins, nor will simply installing Ibaka or Collison at the 5.
Thus, why not roll the dice on Curry? He and Perkins have a similar build and play a similar game, so it makes perfect sense for GM Sam Presti to sign him to a one-year contract as something of an insurance policy to the veteran center.
Fans have also seen how devastating a loss Perkins can be in the playoffs, so there's another reason to bring Curry aboard. He can be a perfect backup center if given the proper time to learn the team's system, and would also provide some depth off the bench.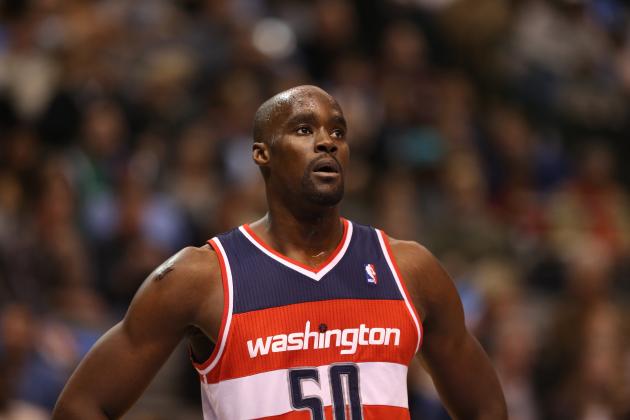 Matthew Emmons-US PRESSWIRE

The Wizards have not won a game all season, and a lot of it has to do with a lack of defense. Nene has not played all season, and Emeka Okafor hasn't been particularly dominating in the paint.
Kevin Seraphin has done well in limited minutes, but isn't set to see an increase in playing time in the near future. Per usual, Trevor Booker has been disappointing.
The team simply needs some help in the middle, and there's no reason why GM Ernie Grunfeld shouldn't give Curry a chance. He's a veteran who knows how to play on the NBA level, which is what the Wizards need in Nene's absence.
More importantly, he has the size to stand and bang under the basket and will provide a better low-post defense than Okafor. He'll come cheap, provide a veteran's voice in the locker room and play hard. What's not for team management to like?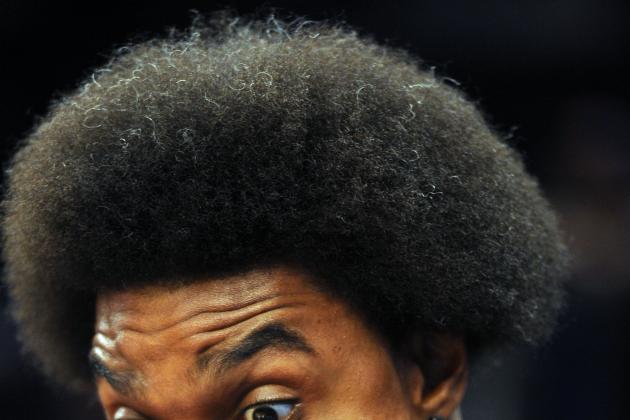 Joe Camporeale-US PRESSWIRE

The Sixers acquired Andrew Bynum over the summer to be their star center, but his chronically bad knees have prevented him from suiting up yet this season. In his place, head coach Doug Collins has played draft bust Kwame Brown and the undersized Lavoy Allen at center.
Collins also has 7'1" Spencer Hawes on his team, but he is better suited for power forward and prefers not to draw contact in the paint. As a result, Brown and Allen have combined for 7.3 points and 6.5 rebounds per game. Those numbers are just unacceptable.
Despite the lack of a solid center, Philadelphia has performed well and managed to go 7-4 thus far.
However, they play in the Atlantic Division and have to compete with the experienced Boston Celtics, feisty Brooklyn Nets and red hot New York Knicks for the top spot. All three of those teams have tough centers, so GM Tony DiLeo needs to bring in a better option than Brown or Allen while Bynum recovers.
That said, why not give Curry a chance? The Sixers already lost a good low-post player when they amnestied Elton Brand over the summer, so Curry could easily bring some of that skill set back on a one-year deal. He won't score as many points as Brand, but the defense will still be there.
If he is truly in game shape and focused, then he could find himself still getting significant minutes even when Bynum comes back, and thus helping the Sixers become a force in the Eastern Conference