College Football Recruiting: 5 Recruits Who Can Make an Impact in 2013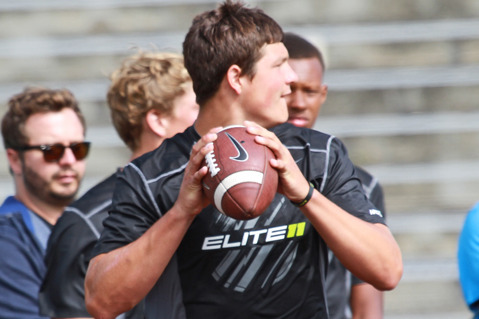 247Sports.com
Early playing time and making a big impact immediately is what every recruit ideally aspires for.
You can't really blame them, as they are confident in their abilities and don't really know the big jump that is in store for them in college.
Not every recruit can make a big impact right off the bat. Getting some snaps and playing special teams is one thing, making a real impact and contributing in a key role is another.
This piece is about five recruits who I think can make a big impact next season. Their skills are great, they have the size and the depth chart all line up to project them to make an impact next season.
Begin Slideshow

»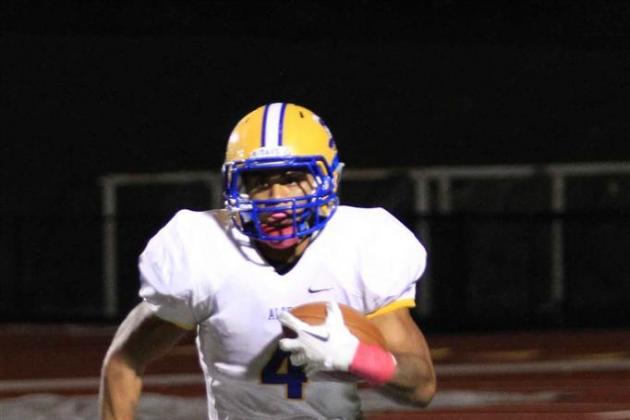 247Sports.com
Tyner is a 6'0", 218-pound RB that can flat out fly.
He's such a perfect fit for the Oregon offense that I think he could replace Kenjon Barner now and the Ducks still wouldn't miss a beat.
Tyner has the size and more than enough speed to come into Eugene next year and play a key role for Chip Kelly's offense right off the bat.
Look for Tyner to make a big impact next year.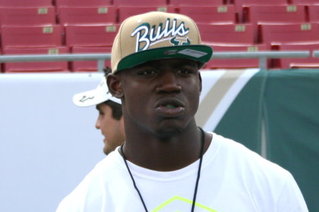 247Sports.com
I have Thomas on this list with a condition. The condition is if he chooses to stay home and play at Miami, since if Thomas signs with the 'Canes then he's probably going to start at one of the OLB positions.
Thomas is a 6'3" defender that only weighs 210 pounds but has the strength, athleticism, speed and instincts to come to Miami and automatically be an opening day starter.
So Miami fans, if Thomas signs with your beloved Hurricanes, you could not only be getting a stud 5-star recruit, but also a starting OLB next year.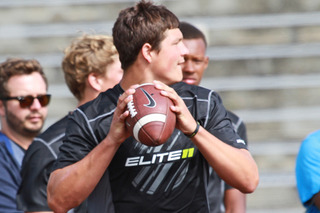 247Sports.com
Penn State is set to enter some down times in the coming seasons, but a bright spot should be 5-star QB prospect Christian Hackenberg.
The 6'4", 215-pound signal-caller has the skill set to be an immediate starter for Bill O'Brien next year.
Hack' has a quick release, solid field vision, arm strength and can really get in a great rhythm throwing the football.
He could be an immediate starter at QB in Happy Valley.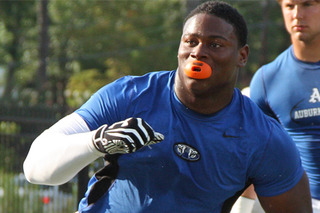 247Sports.com
It would be almost a waste for Foster to be on the bench as a freshman.
If he's not starting at Auburn (or wherever else he ends up), then he should still play a significant amount of snaps.
A 6'2" linebacker that weighs close to 250 pounds, Foster has a college-ready body right now.
Along with the strength, toughness, speed, quickness, agility, range and instincts, Foster has the talent to arrive on a college campus, use training camp to learn the system and be ready to go on opening day.
247Sports.com
At 6'5" and close to 280 pounds, Nkemdiche is in a similar boat as Foster, as it would be a waste to redshirt him.
He's ready to play college football right now and has the size, strength, athleticism and tenacity to make an impact as a true freshman.
The type of impact that Jadeveon Clowney had for South Carolina in his first year is the same type of impact I expect from Nkemdiche.
That impact will probably be at Ole Miss.
Edwin Weathersby is the College Football Recruiting Analyst for Bleacher Report. He has worked in scouting/player personnel departments for three professional football teams, including the New York Giants, Cleveland Browns and the Las Vegas Gladiators of the Arena League. He spent a year evaluating prep prospects and writing specific recruiting and scouting content articles for Student Sports Football (formerly ESPN Rise-HS). A syndicated scout and writer, he's also contributed to WeAreSC.com, GatorBait.net and Diamonds in the Rough Inc., a College Football and NFL Draft magazine.