EPL Week 13 Predictions: Players Sure to Land in All-EPL Team for Week's Clashes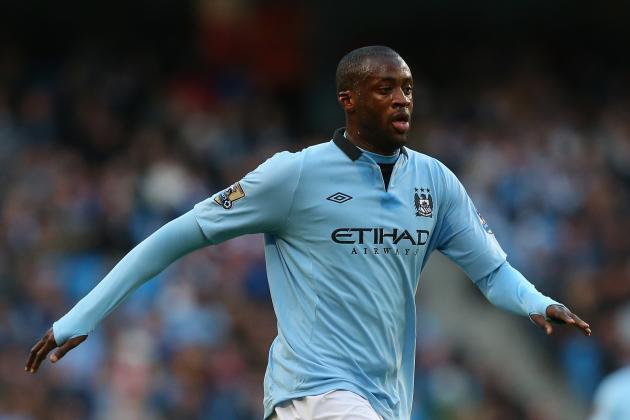 Alex Livesey/Getty Images

The major news this week will be about a manager, not a player, as Chelsea will once again changed managers in the midst of a campaign.
But swapping Roberto Di Matteo for Rafa Benitez will have little impact if the Blues players fail to improve their form.
Clubs like Chelsea, Tottenham and Manchester United will all be looking for quality performances in order to erase the memory of last weekend's embarrassing defeats.
Here are the players who will step up for their sides in this weekend's matches.
Begin Slideshow

»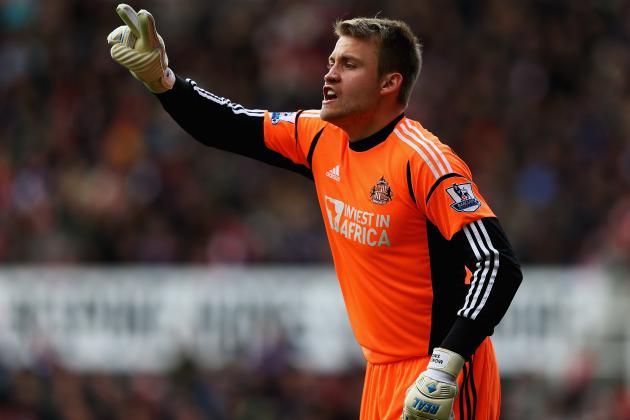 Matthew Lewis/Getty Images

Sunderland's defense has been top-class the season, mostly out of necessity. The Black Cats have conceded just 12 goals in 11 matches, but have also managed to score only 10 times.
Simon Mignolet has been fantastic throughout the campaign, providing consistency between the goal posts and the occasional spectacular save.
The Belgian shot-blocker will be needed this weekend as his team will host a West Bromwich Albion side coming off a 2-1 victory over Chelsea.
But Mignolet has been beaten just three teams this season at the Stadium of Light, and the Baggies will have an extremely difficult time getting past him this weekend.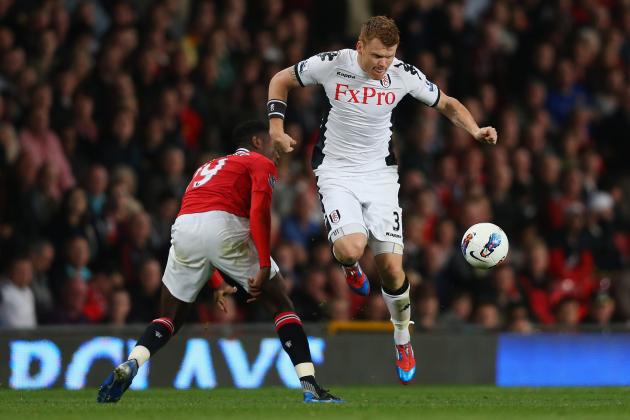 Alex Livesey/Getty Images

Fulham face a an extremely difficult task this week as they will travel to Britannia Stadium to take on Stoke City.
The Potters have not lost at home this season and have conceded just one goal while playing hosts. It will take a creative and relentless effort from Fulham to get on the scoresheet in this match.
The Cottagers will need to throw players forward in order get quality opportunities, but the centre-backs may end up in compromising positions if the team gets caught in the attack. This is even more likely given Stoke's propensity for bypassing the midfield with their passes and is a worrying prospect for Fulham due to Brede Hangeland's absence following a red card this past weekend.
Riise will need to be effective on both ends of the pitch throughout the match. This will cause him to stand out as Fulham earn a positive result against the Potters.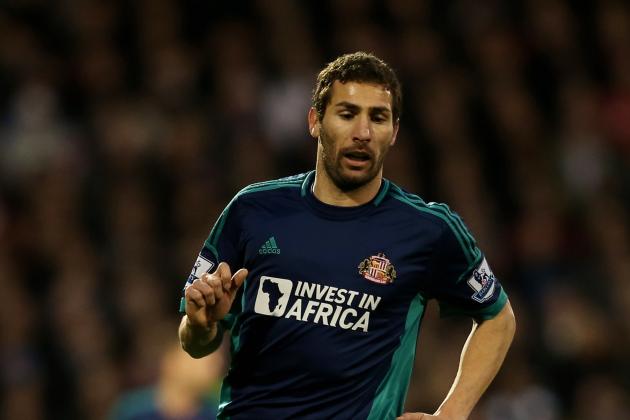 Julian Finney/Getty Images

Simon Mignolet will not be able to contain West Bromwich Albion's attack on his own, and Carlos Cuellar will be a significant part of Sunderland's defensive effort this weekend.
The Black Cats' new boy has had a fine start to his Sunderland career, turning in several fine performances in the heart of the team's defense.
He will have to deal with Shane Long, who is in the midst of a fantastic stretch of matches, but the Spaniard will be up to the challenge.
Focus, form and a supportive home crowd will allow Cuellar to put out another top-class effort.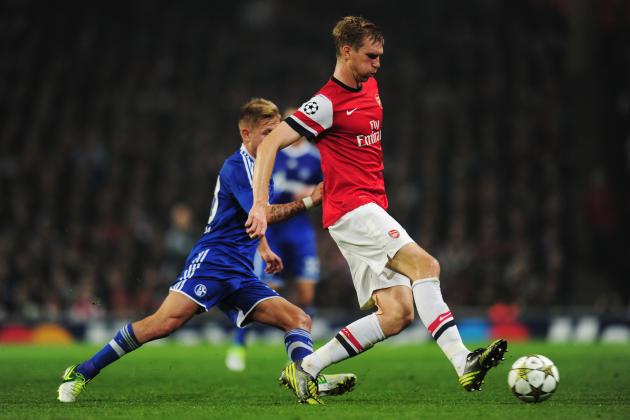 Shaun Botterill/Getty Images

While reviews of Per Mertesacker's performances have not always been positive during his Arsenal career, he has been playing extremely well recently and is continuing to earn spots in Arsene Wenger's starting 11.
The towering centre-back was even able to put his name on the scoresheet for the first time since moving to London, and his improved form has come at an excellent time. His goal came against Tottenham in a 5-2 victory, and the Gunners are hoping that result will be the start of a domestic winning streak.
The next step toward that goal will be beating a demoralized Aston Villa side that is coming off of a 5-0 defeat to Manchester City.
Villa will be frustrated heading into this fixture, and Mertesacker can keep his opponent's attackers from establishing any sort of confidence in this match.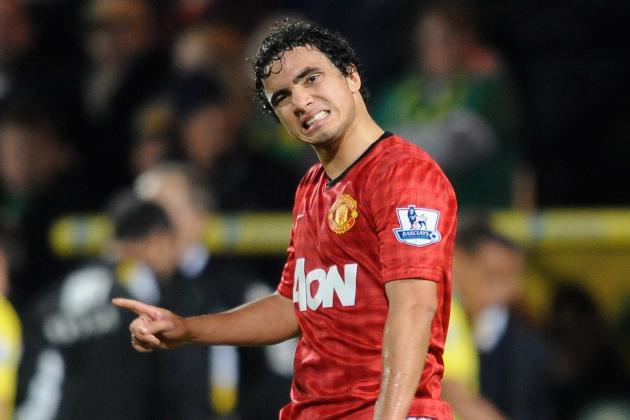 Christopher Lee/Getty Images

Rafael's progression this season has been a wonderful sign for Manchester United.
The young Brazilian had been frustratingly inconsistent in previous seasons and injuries early in the campaign to versatile players like Phil Jones and Chris Smalling forced him to be the full-time right-back. He seized advantage of this opportunity and appears as if he will be a fixture in the United starting 11 for many years to come.
The matchup with a struggling Queens Park Rangers side will allow Rafael to get forward and contribute to the attack.
He will also continue excelling as a defender, and this performance will be another step on his way to becoming one of the best right-backs in the Premiership.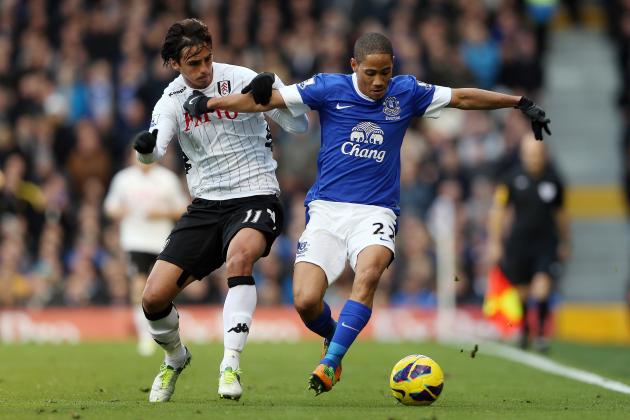 Scott Heavey/Getty Images

When a winger and an outside-back work seamlessly together, it is impossible for the opposition to stop and is fantastic for the fans to watch.
Few players have a better mutual understanding of each other than Steven Pienaar and Leighton Baines. These two footballers' ability to dominate the left side of the pitch has been a significant part of Everton's success this season.
The team has attacked from the left flank more often than any other squad in the Premiership according to WhoScored.com. The Toffees are coming off their first truly disappointing result of the season, and they will look to Pienaar and Baines to ensure that the team's form does not continue dropping.
The veteran winger will come through and orchestrate several quality opportunities for his side as they rebound with a victory over a surging Norwich City side.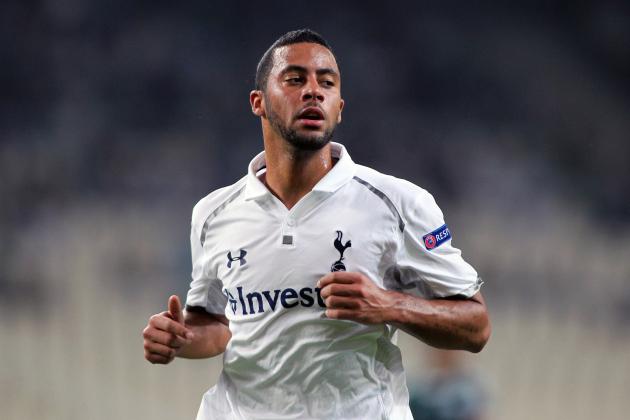 EuroFootball/Getty Images

Tottenham have missed Moussa Dembele's presence in the center of the pitch, and the Belgian midfielder appears ready to return against West Ham United.
Lieven Maesschalck, Dembele's physical therapist, reported via Twitter that Dembele is no longer injured.
On my way to deliver @mousadembele injuryfree to his club @spursofficial

— movetocure (@movetocure) November 20, 2012
The former Fulham man is incredibly strong on the ball and has the ability to be extremely dangerous as both a scorer and a distributor. With him in the lineup, Tottenham's other attacking players will find themselves with significantly more space.
Dembele's return will have a clear impact on Tottenham's form, and he will be recognized for his performance.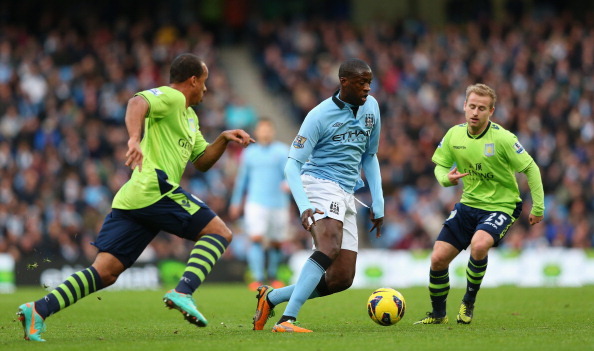 Alex Livesey/Getty Images

Manchester City is coming off a dominant victory over Aston Villa while Chelsea hasn't won a Premier League game in over a month and has just sacked its manager. Advantage, City.
Given the turmoil that is happening at Stamford Bridge, this match will not be the showdown between EPL giants that fans were expecting at the beginning of this season.
Roberto Mancini's men will be noticeably better than the Blues in this contest and everything will start with Yaya Toure. His strength, skill and pace are unparalleled among central midfielders, and his performance this weekend will be far too much for Chelsea to handle.
City will be responsible for continuing Chelsea's slide, and Toure will stand out amongst his teammates.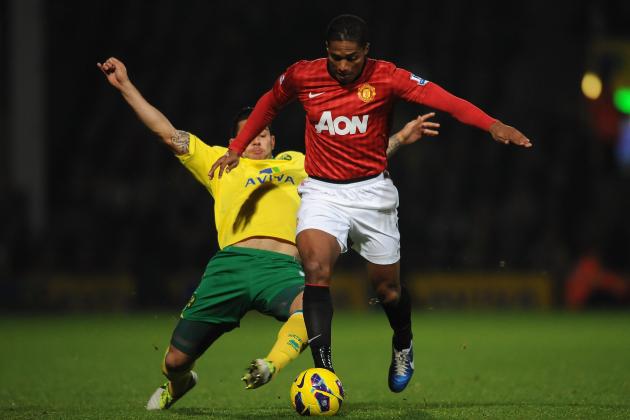 Christopher Lee/Getty Images

Antonio Valencia was one of several Manchester United players who did not play up to his usual standard against Norwich City, and the Red Devils suffered a disappointing defeat.
A match against Queens Park Rangers is exactly what United needs to get back on track, and Valencia will ensure in this contest that poor form does not become a pattern.
The Ecuadorian has incredible pace and is one of the most accurate crossers in the Premiership. He will dominate the right flank and torment QPR throughout the match.
United will score multiple times in this fixture, and Valencia will be responsible for setting up more than one of their goals.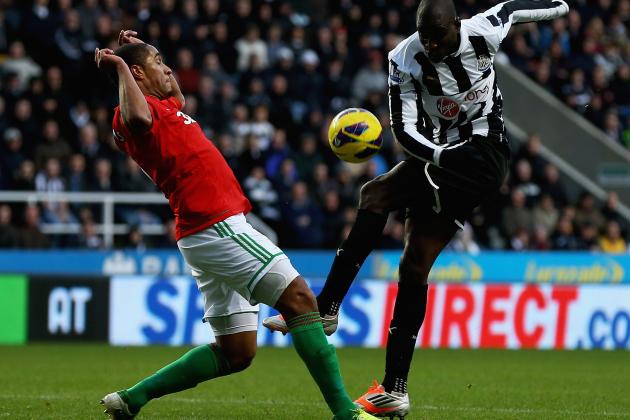 Matthew Lewis/Getty Images

Newcastle have struggled this season, but that will not be evident this weekend as they take on Southampton.
The Saints' back line has been shockingly bad this season, and an experienced striker like Ba will decimate their undisciplined defenders.
Ba has been in goal-scoring form this year with eight goals in 11 league starts this season. Southampton is capable of conceding goals to struggling strikers, and Ba certainly does not fit in that category.
The Newcastle attack will be potent and threatening throughout this match, and that will allow Ba to have an impressive performance this week.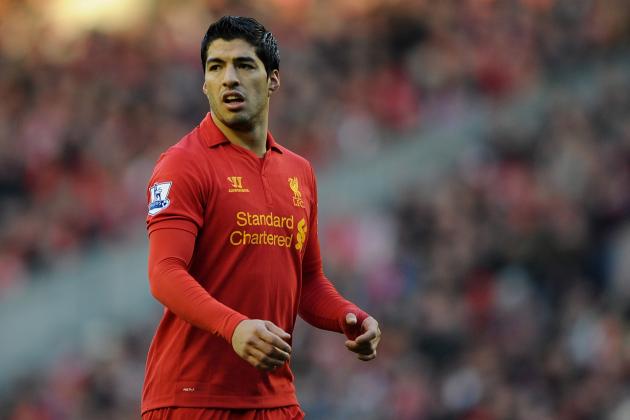 Chris Brunskill/Getty Images

Luis Suarez has continued to forge his identity as the Premier League's most prolific villain. Even his impressive two-goal performance against Wigan included a horrific tackle from the Uruguayan that somehow went unpunished.
But regardless of how unsavory a character Suarez can be at times, his ability to put the ball in the back of the net has gone unequaled in recent weeks. He has five goals in the past four matches.
Suarez has led the Liverpool attack as the Reds have slowly started to improve their form. This trend and the striker's goal-scoring tear will both continue against Swansea this weekend.
The Swans will be unable to keep Suarez from extending his lead as the EPL's top scorer.