Randy Orton: The 2nd Coming of the 'Legend Killer'
Use your ← → (arrow) keys to browse more stories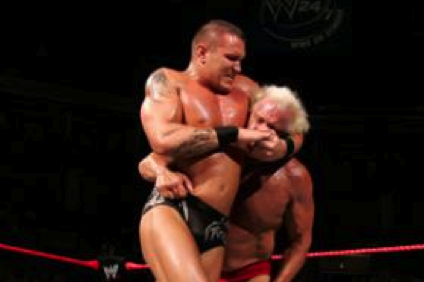 Courtesy of WWE.com
Randy Orton is the greatest, true anti-hero that WWE has had since "Stone Cold" Steve Austin. It seems as though Orton will be turning heel again soon, but he might be cheered more than booed, even as a heel.
There have been clues suggesting a heel turn for quite some time, such as Orton playing the role of the outsider on Team Foley at Survivor Series. Seeming as if he did not belong anywhere near any of his teammates, Orton remained quiet amidst the bickering of his tag partners in an interview prior to their traditional Survivor Series match.
During the match with Team Ziggler, Orton clearly shined for his team by eliminating Alberto Del Rio. Furthermore, Orton nearly won the match for his team by nearly punting Ziggler's head to the masses. If it was not for a well-placed Crescent Kick by Ziggler, Orton would have most likely won the match for his team.
Even though Team Ziggler came out on top, the second coming of the intense Randy Orton seems to be approaching.
"The best lack all conviction, while the worst / Are full of passionate intensity."—William Butler Yeats, The Second Coming
In the grand tradition of Bad News Brown and "Stone Cold" Steve Austin, the "Apex Predator" is in a rare position where he can take on the role of hating everyone and anyone, yet remain successful.
Arguably, the Bad News Brown persona was ahead of its time in 1989. Speaking of Survivor Series, Bad News Brown walked out on his Survivor Series team in 1989 and Steve Austin had the gall to not only challenge Bret "Hitman" Hart at Survivor Series 1996 but insult him to a point that brought Hart out of retirement following Wrestlemania 12.
Anyone remember Austin's line, "What happens when you put an 'S' in front of 'Hitman"?
Lacking such respect for anyone and everyone is part of a lineage that Orton has followed in the past. Orton is once again realizing the potential of his persona: the RKOing of everyone and anyone (face or heel) that gets in his way.
There is no conviction or strong belief to what Orton does to others, because he is capable of doing it to anyone; unfortunately for everyone else, he does it with an intensity not often seen currently in the WWE.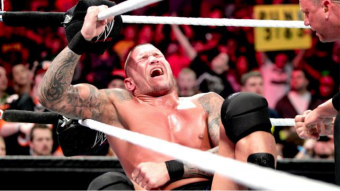 The "Legend Killer" has reached veteran status and is on his way to becoming a WWE legend in his own right (personal demons aside).
The recent feud between Orton and Alberto Del Rio has revealed Orton's weaknesses as the "Apex Predator." Even though Orton has defeated Del Rio countless times, Orton has looked weakened each outing.
Take for example Orton's recent two-out-of-three falls defeat of Del Rio, where Orton won the first fall by disqualification because Del Rio relentlessly beat on Orton's arm. This is surely a sign that the "Legend Killer" needs to return. In winning the match, Orton looked defeated and Del Rio looked like the real "Apex Predator." The ruthless aggression of the yesteryear Randy Orton needs to reappear.
"Things fall apart; the centre cannot hold; / Mere anarchy is loosed upon the world, / The blood-dimmed tide is loose, and everywhere / The ceremony of innocence is drowned"—William Butler Yeats, The Second Coming
I am encouraged by the response Orton receives from the WWE Universe when he is aggressive.
The more that Orton hurts his opponent, the more the crowd loves him.
He has reached a status where people enjoy his aggression no matter who it is against. The "Legend Killer" Randy Orton needs to return as a true anti-hero taking out anyone, heel or face that stands in his way. Allowing Orton to play the role of a tweener will only make him more popular. WWE has not had a character like this in years, and as many in the audience clamor for a return to the Attitude era, Randy Orton's aggression hearkens back to it like none other in the main event scene today.
Orton's potential heel turn will hopefully not be a true turn at all, but a return to the anarchy, the unfriendliness, and the anti-social loner that does not work well with others. I hope that a second coming of the "Legend Killer" is upon us, but instead of going after legends, Orton goes after anyone and everyone who stands in his way—face or heel.
"Surely some revelation is at hand; / Surely the second coming is at hand." –William Butler Yeats, The Second Coming