Stock Up, Stock Down for 2013 NBA Draft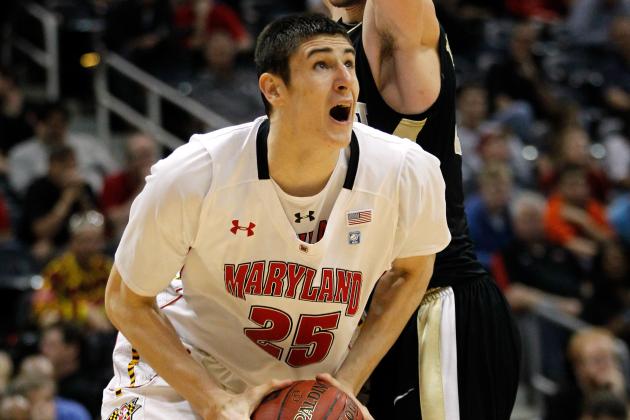 Streeter Lecka/Getty Images

From opening night til the day of the draft, the college basketball season is an eight month audition process. Each prospect's stock could rise and fall numerous times throughout the year.
After the first few weeks, we've seen some promising performances and some discouraging ones.
Neither will move the needle too much this early in the year, so no need to panic if your guy's arrow is pointing down.
Begin Slideshow

»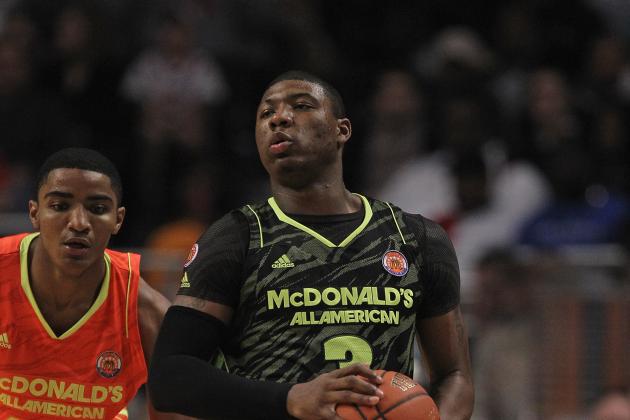 Jonathan Daniel/Getty Images

Though a highly-touted recruit, we weren't sure what his natural position was entering his freshman year. We do now.
Smart is a point guard, just not your average one.
At 6'4'' with a strong frame built for basketball, Smart's first instinct is to make a play for a teammate. He's doing a really effective job of balancing scoring with playmaking, wisely picking and choosing when to facilitate and when to attack.
His numbers so far reflect an accurate portrayal of what type of player he is. Smart is averaging 14.8 points, eight rebounds, five assists and three steals, contributing all across the board and winning in the process. He torched Lorenzo Brown, one of his direct positional draft competitors, in front of scouts and NBA executives watching the two closely.
Smart's stock has skyrocketed early in the year.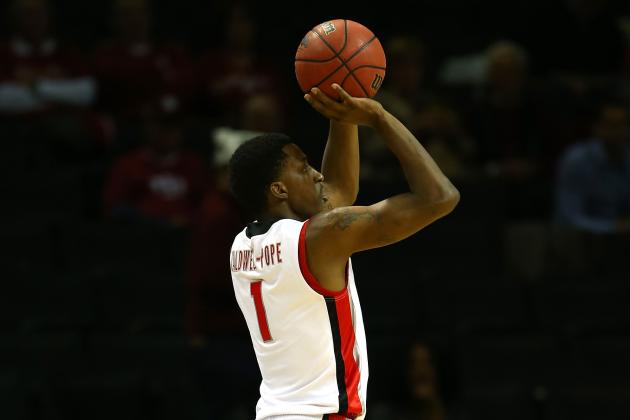 Elsa/Getty Images

Ignore the Legend Classic All-Tournament nomination. Kentavious Caldwell-Pope did nothing to raise his draft stock.
Through five games, he's shot 34 percent from the floor, and attempted 9.6 three-points per game. He's struggling mightily to create his own shot, resulting in spot-up opportunities from 27 feet away and one dribble pull-ups from a step inside the arc.
He's only getting to the rim via a clear path, and is struggling to finish without one. Despite an excellent 6'6'' shooting guard body and above average athleticism, Caldwell-Pope has been doing nothing to take advantage of his physical tools.
Right now he looks too one-dimensional, and that dimension hasn't even been very effective.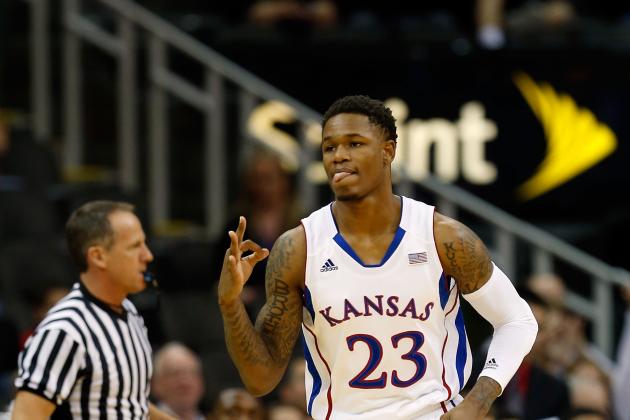 Jamie Squire/Getty Images

Red-shirt freshman Ben McLemore has looked good so far, most notably due to his poise.
He's letting the offense come to him, averaging 14 points a game on 50 percent from the floor, an extremely efficient number for a scoring guard.
McLemore has illustrated his NBA-athleticism on put-back dunks and transition finishes, and has complemented it with a sweet stroke from behind the arc.
He stands out as an NBA player without dominating the ball. Bradley Beal was the same way at Florida, and went third overall in last year's draft.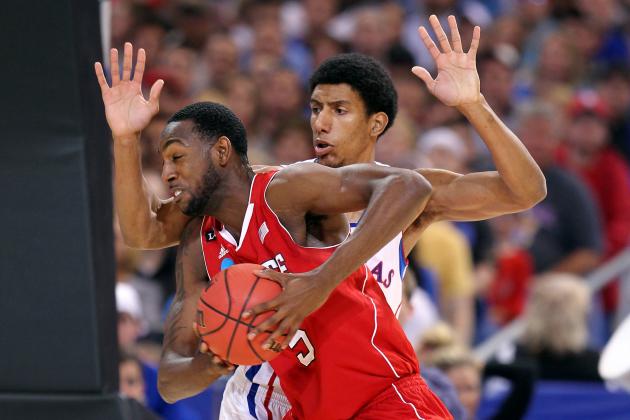 Andy Lyons/Getty Images

C.J. Leslie's draft stock has gone through more ups and downs than an episode of "Entourage." It seems that whenever he reaches a high point, it's followed by a low one.
Through four games, his scoring, rebounding, shot-blocking and free throw numbers are all down.
He's never averaged more than seven boards for his career, disproving the notion he's a 4 at the next level. It's officially fair to start worrying whether Leslie will run into the same issues Hakim Warrick did making the transition, who struggled with physical play inside at the pro level.
He might have turned NBA personnel off after fouling out on a technical, three minutes into the second half of the Puerto Rico Tip-Off final. It's a long season, but Leslie's arrow is currently pointing downward.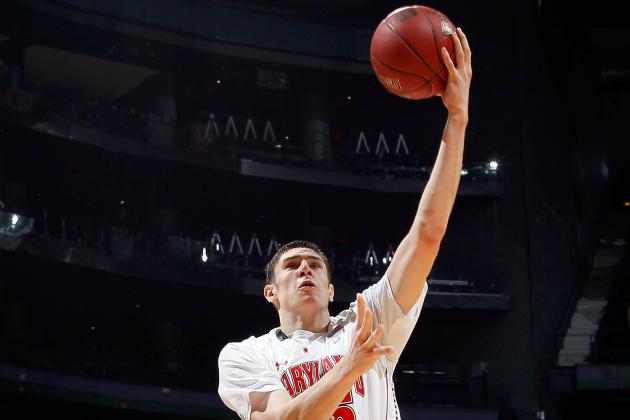 Kevin C. Cox/Getty Images

Alex Len's stock immediately rose after badly outplaying Nerlens Noel.
His 23-point, 12-rebound, four-block outburst against Kentucky opened scouts' eyes a little wider, possibly giving them a glimpse of his future potential in that one 40-minute game.
He didn't look nearly as raw as expected, showing agility and toughness attacking Noel and finishing at the rim. Len looked like someone you were confident throwing the ball to down low. With a soft touch and some nifty footwork inside, he found ways to overcome defensive length and score in traffic.
Last year he was one of the top shot-blocking per minute centers in the country, and that appears to be the case once again.
He's averaging 17 points and three blocks through four games as a sophomore, and has entered the conversation as one of the elite prospects in college basketball.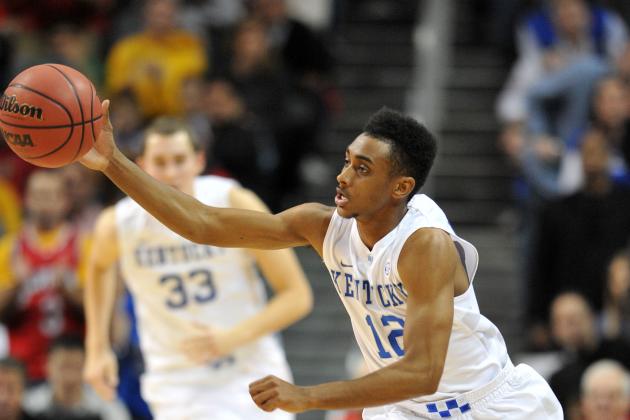 Jason Szenes/Getty Images

It's been an unfortunate start for Ryan Harrow, who went scoreless in the opener against Maryland, and has been missing ever since with an illness. This illness has caused him to lose seven pounds—seven pounds he couldn't afford to lose.
Harrow isn't the typical vocal leader, and has an underwhelming presence when bringing the ball up the court. Questions have begun to surface over whether he's capable of running an NBA unit.
After sitting out last season, scouts could start loosing patience with Harrow, who hasn't shown anything yet in his now two-plus year college career.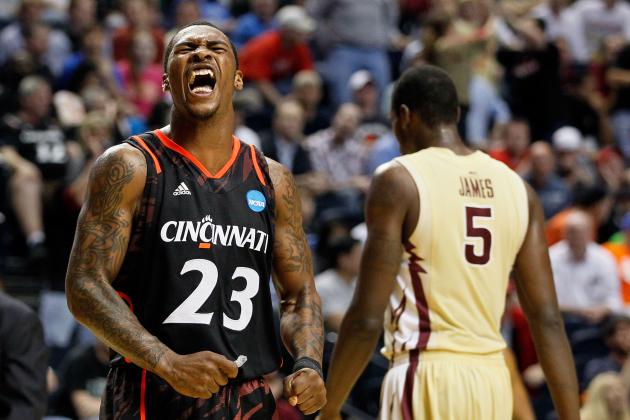 Kevin C. Cox/Getty Images

Widely considered a borderline second round prospect as a sophomore, Sean Kilpatrick seems to have made the leap as a junior.
He added muscle and upper-body strength, looking more and more like an NBA-cut off-guard. Kilpatrick is currently averaging 19 points on 44 percent shooting from downtown, both improved numbers from last season.
Though strictly a perimeter threat for most of his career, he has diversified his offensive repertoire over the past year. Kilpatrick is averaging 2.5 more made two-point field goals per game, illustrating his newfound ability to attack the basket.
His emergence as a go-to scorer for Cincinnati has increased his appeal as an NBA prospect.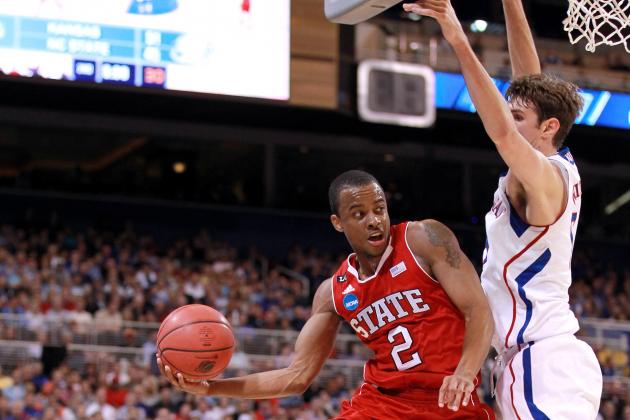 Andy Lyons/Getty Images

It hasn't been a memorable start for Lorenzo Brown, who entered the year as arguably the top pure point guard prospect around.
He's really struggling to put the ball in the hole, shooting 32 percent from the floor and 14 percent from downtown. He's also turning the ball over at a ridiculous rate, averaging 4.3 in 32 minutes.
His poor start wouldn't be that much of a concern if he wasn't outplayed by the stronger, younger Marcus Smart in the Puerto Rico Tip-Off final. With a skinny frame in need of muscle and an erratic outside shooting stroke, there's at least some cause for concern over the possible transition process.